WARNING: FOOD PHOTOS!
I know it's not that appropriate to blog about FOOD when I am fasting but I just have to share these photos. All these photos were taken from the food adventure around Klang Valley that my wife and I went on to satisfy our taste bud during the last weekend before Ramadhan begins.
I can't afford the new Sony NEX-5 and I'm giving my DSLr a break, so it's back to basics. It's kind of nice to go around utilizing my old Sony Compact Cam with additional cello-tape to hold its shutter in-place!
First stop, brunch @ Restoran Kudu Bin Abdul.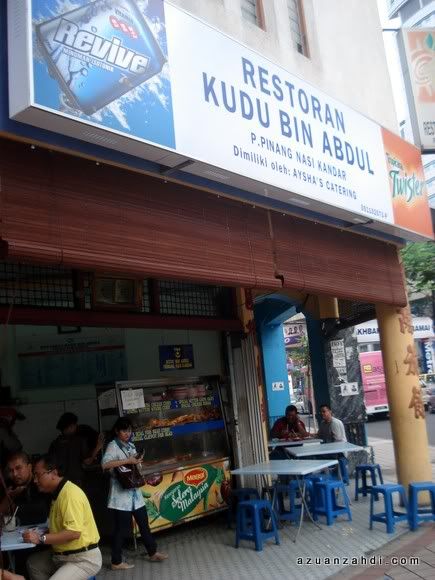 What's so special about this Kudu Bin Abdul?
Their delicious Penang style Nasi Kandar!
It is kind of famous that you have to queue up during lunch time. We were lucky that there were only 4 other customers in the line.
My Nasi Kandar! Ayam goreng, daging hitam, telur ikan, bendi, kuah campur.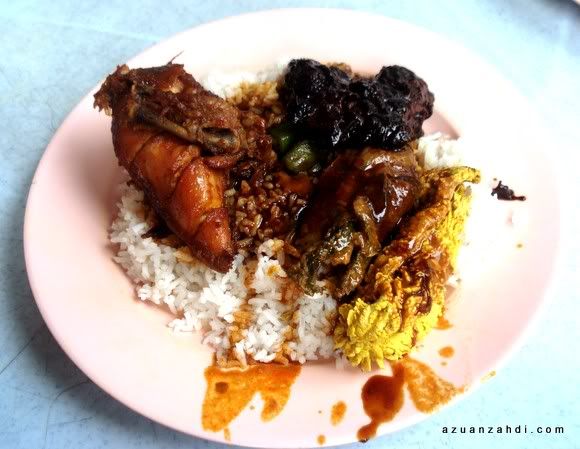 My wife's Nasi Kandar. Ayam pedas, Sotong sambal, bayam and kuah campur
Located on Jalan Tunku Abdul Rahman opposite Tune Hotel, this Nasi Kandar is the next best thing to those you can find in Penang. It's no where near the taste of Line Clear Nasi Kandar but it's better that those sold in Pelita or Kayu.
So good that I tapau-ed for dinner as well!
After a long walk at Jalan TAR burning all the fat, we were in the mood for Lobsters (Nafsu, nafsu!). We can't afford those expensive lobsters sold in hotels so the next best thing is Victoria Station! Home of Fine Steaks
At 3pm, we were the only customer at this PJ outlet.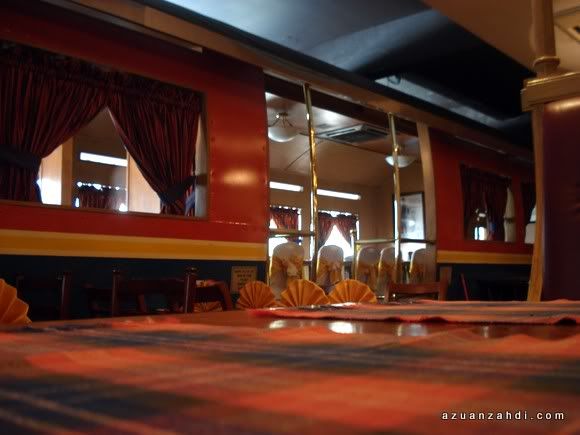 Our favourite Surf & Turf! One each.
The 1 piece of steak + 1 small piece of lobster were so good that I didn't even bother taking proper photos
After heavy breakfast and lunch, the quest for food continues (nafsu! nafsu!) with a famous tea time snack, Goreng Pisang (Fried Banana).
The famous Seksyen 19 Goreng Pisang in Shah Alam.
Nice!
Zoom in a bit!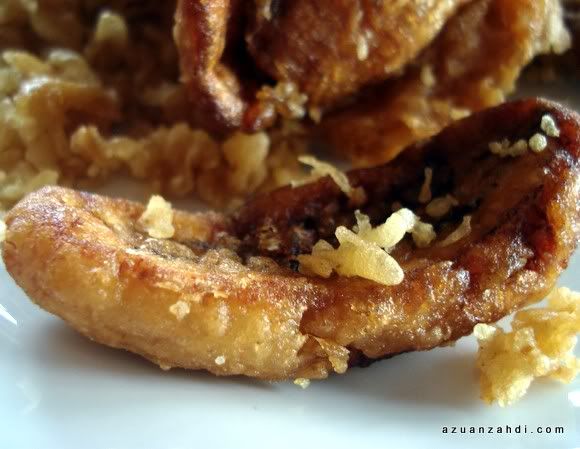 Even better with home made Sambal Kicap!
All the oily food made me thirsty and no other thirst quencher is better than good old Chendol!
The famous Cendol Pak Akop in front of Masjid Seksyen 16 Shah Alam.
From Nasi Kandar to Lobster, it was nice to go around for one day with only one thing in mind. FOOD! GOOD FOOD!
Selamat Berpuasa everyone 🙂