Krispy Kreme is by far my favorite doughnuts. I have tried all three other famous brands (the one that have been in Malaysia for the longest time, the one coming from our neighboring country and the one supposedly represents New York) but I stood by my initial call that Krispy Kreme is the best for my taste buds.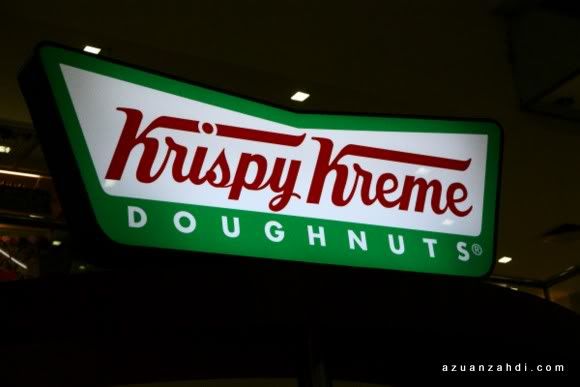 I fell in love with Krispy Kreme when I first had it in Springfield, MO USA back in 2004. I still remember my first bite on an original glazed doughnuts and I never thought that doughnuts can be that soft and taste that good. Fast forward a couple of years, I got to know that Krispy Kreme is available in Jakarta and that was my first meal in Jakarta when I when there in 2008!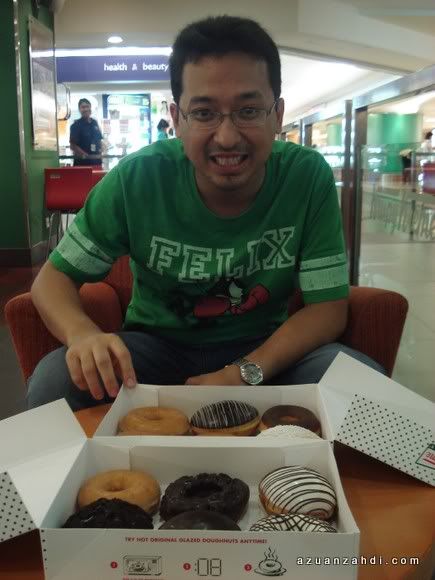 When my sister was studying in Sydney, it was a normal routine for her to take dozens of Krispy Kreme doughnuts back to Malaysia every time she was back for holidays.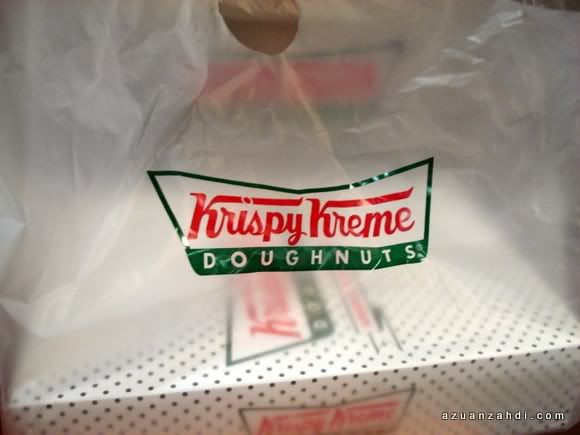 Finally in 2009, Krispy Kreme came to Malaysia and today (August 6th 2010) the 4th store is officially open for business in Shah Alam. To be exact in Plaza Masalam / Shah Alam Mall / Orchard Square (classic!)
As a pure Shah Alam-ian and a huge fan of Krispy Kreme, I decided to queue up and be amongst the earliest customers at 10am this morning.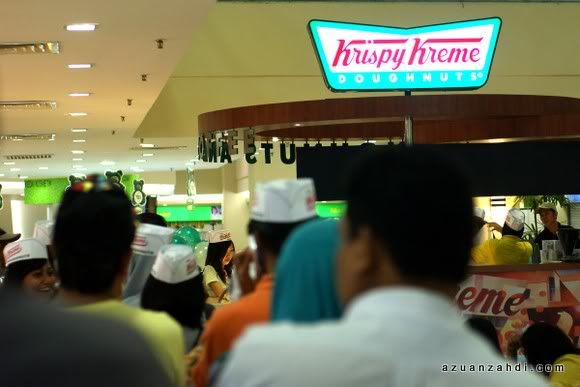 Surprisingly it was not that long of a line!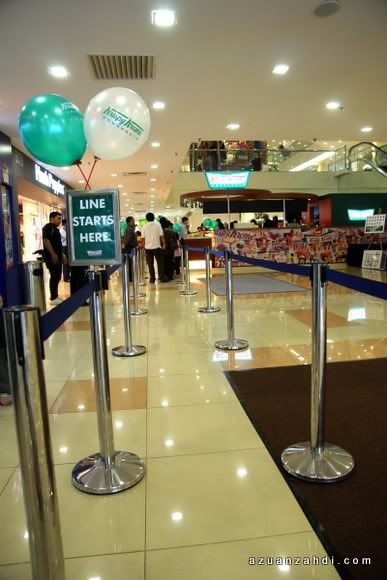 I was number #29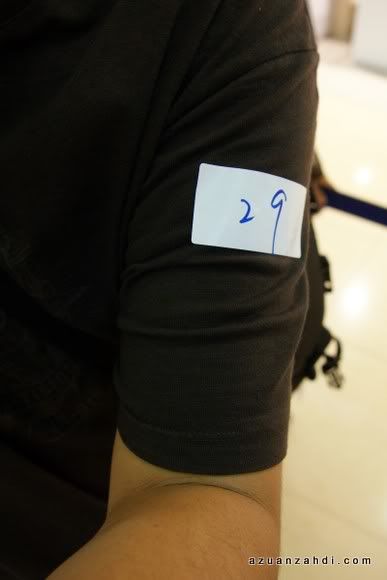 The outlet is smaller than other Krispy Kreme outlets but with personal touch and uniqueness, just like many good things in Shah Alam.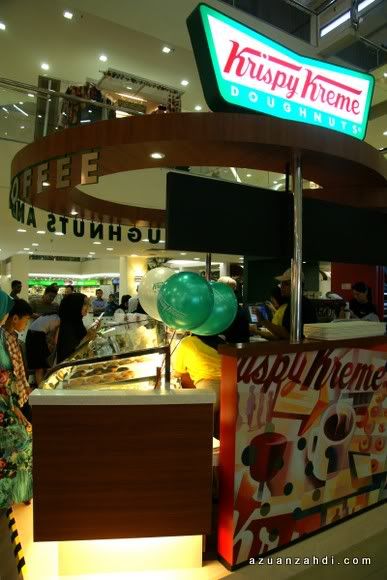 Festival mood throughout the morning with reporters, balloons….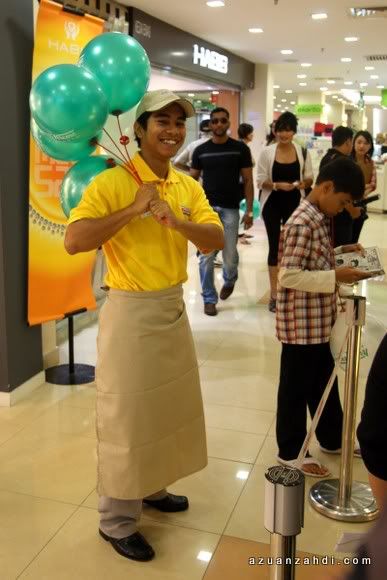 ….. and good old doughnuts!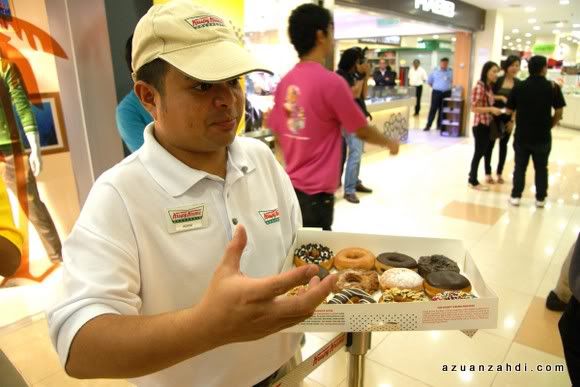 Cameras were everywhere.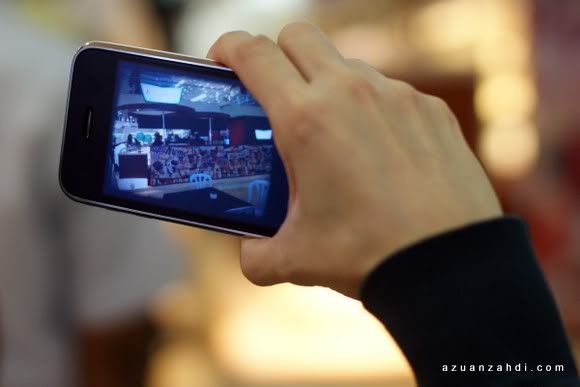 The delicious doughnuts.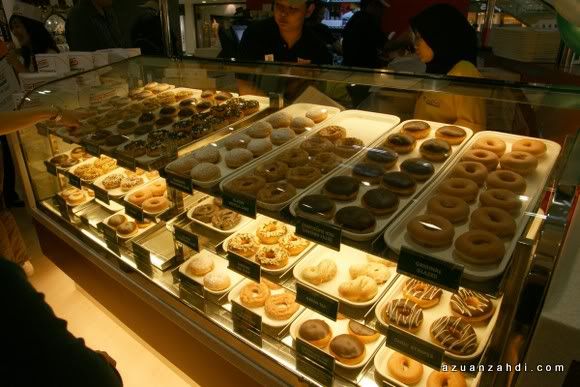 My personal favorite.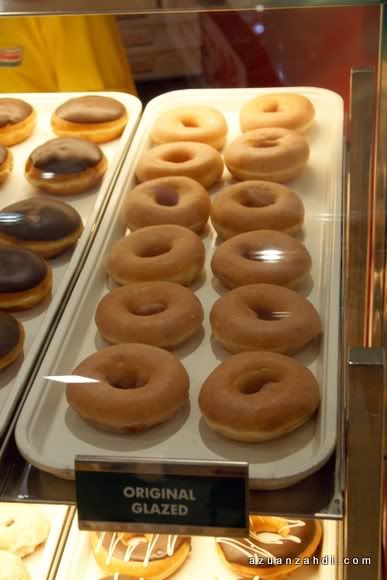 The first three customers! The Gold Ticket winner gets a year supply of doughnuts. He was actually at the outlet a day before the store opens, equipped with a tent I heard! Hardcore!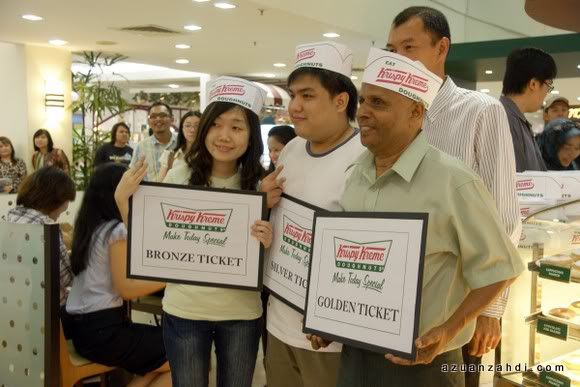 I am happy with my #29 reward, free 1 dozen!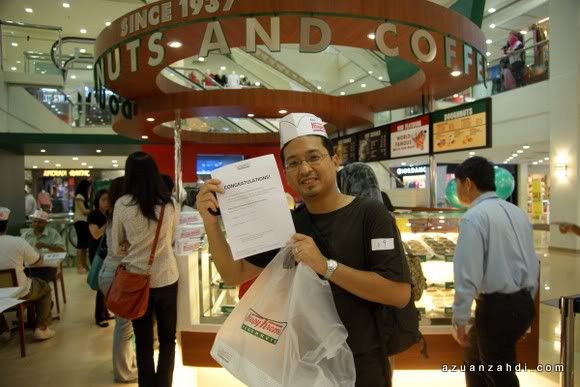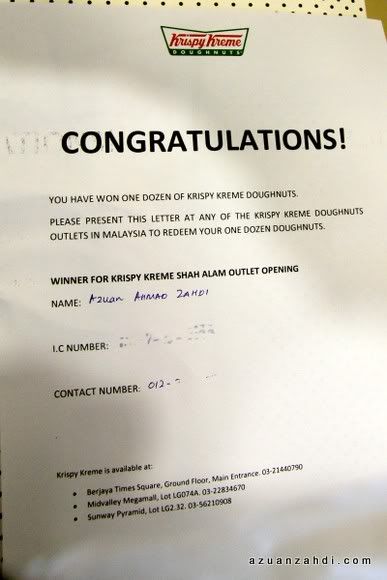 All the best to Krispy Kreme Shah Alam. I'm all set to become your regular customer and all the best to me in maintaining my weight 🙂