Last weekend was definitely a weekend to remember for squash fans in Malaysia who got the chance to win great prizes and spent an hour interacting with their squash idols at a meet-and-greet session. Hosted by Squash Stars (www.SquashStars.com) this exclusive meet-the-stars session was held at Arena Nicol David in Bukit Jalil as a special treat for Squash Stars loyal supporters.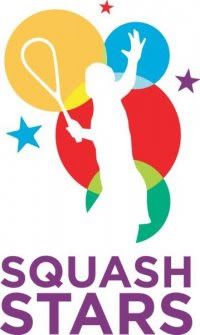 Squash Stars is a news, blog and entertainment site about women squash players founded by Nicol Ann David, the current women's world champion. With a tagline of "More than just a pretty racquet", Squash Stars aims to spread the joys of squash while creating an avenue for fans to get to know the women behind the racquets.
I was delighted to be included in the guest list for this event and immediately confirmed my attendance upon receiving the invite.
As per SquashStar's tradition, cool goodie bags were given away during registration.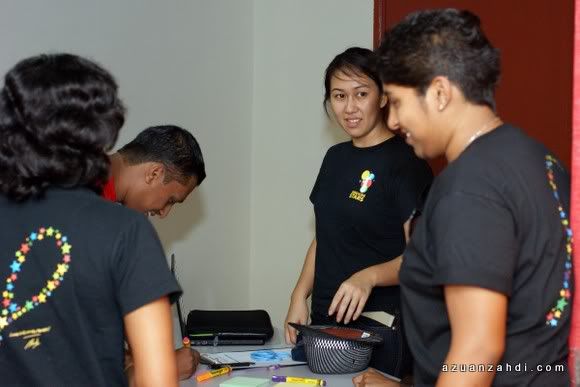 Astro Arena crew preparing the coverage for the event.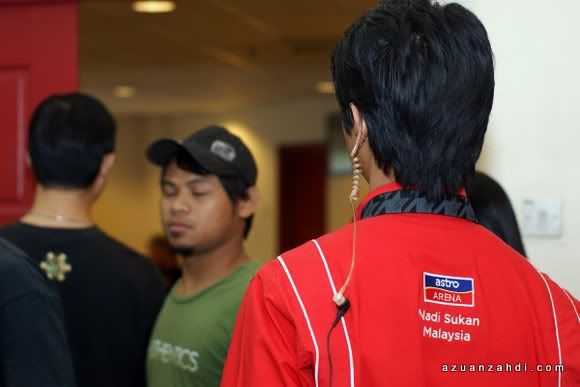 Key people behind SquashStars.com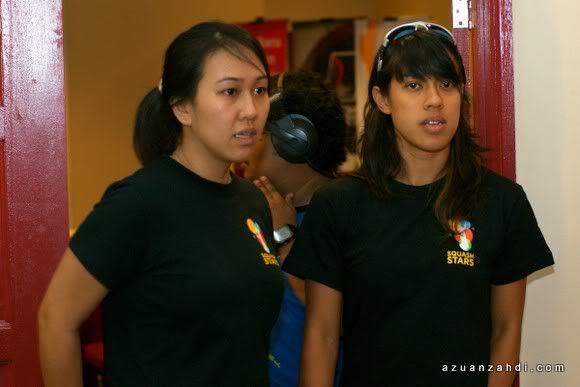 Emcee for the day, all excited to introduce the stars.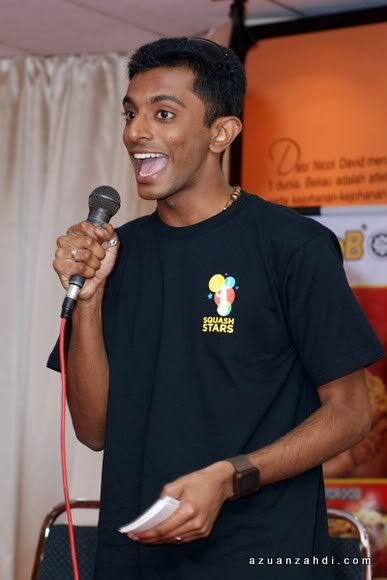 The Stars!
Derlia Arnold.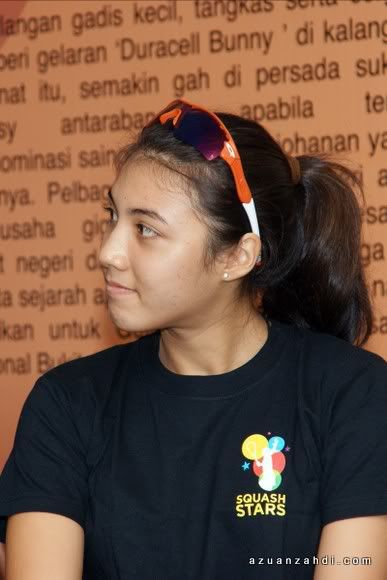 Low Wee Wern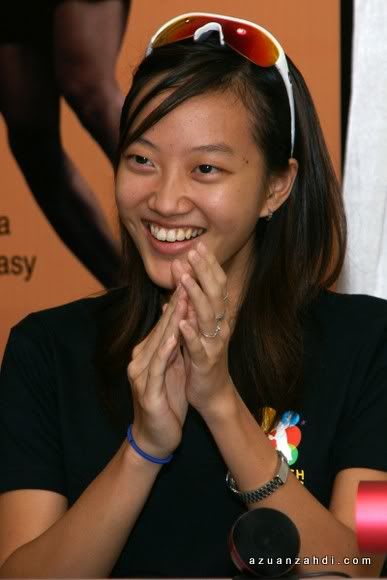 Sharon Wee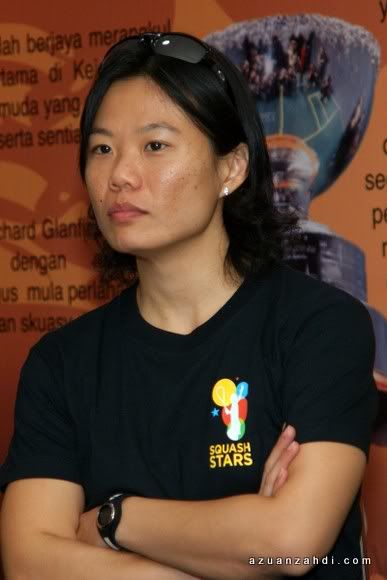 Aisling Blake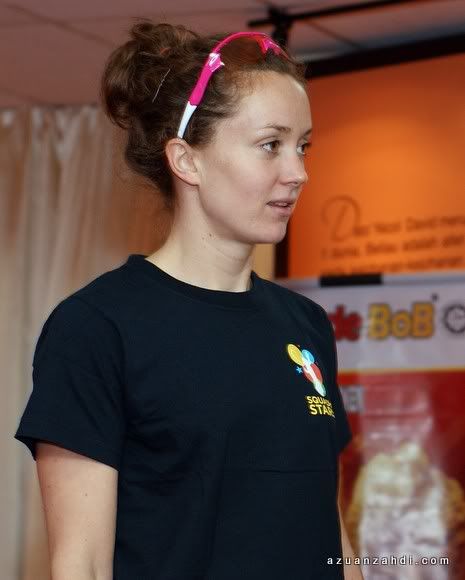 Line Hansen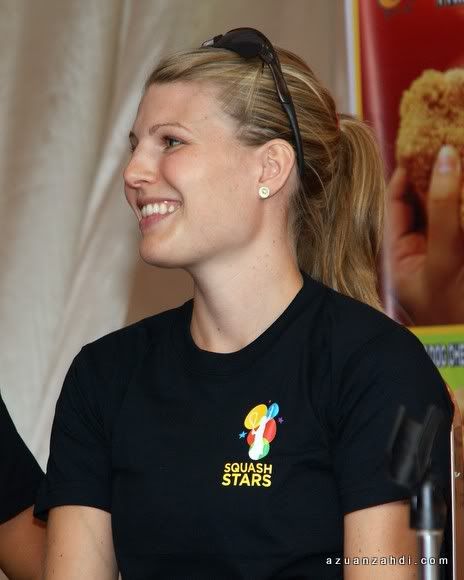 and of course…Datuk Nicol David.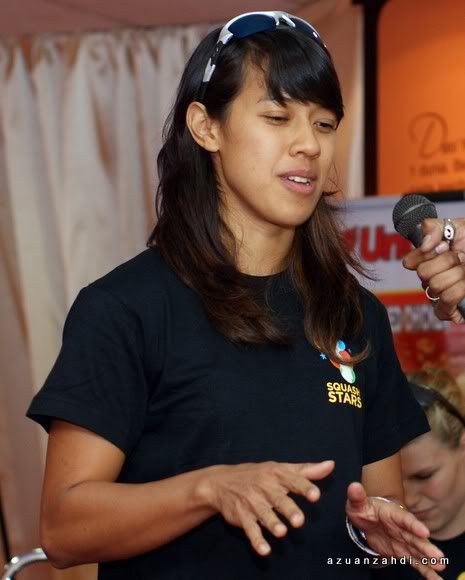 With Oakley and Prince as principal sponsors, fantastic prizes were up for grabs during the event through a trivia challenge.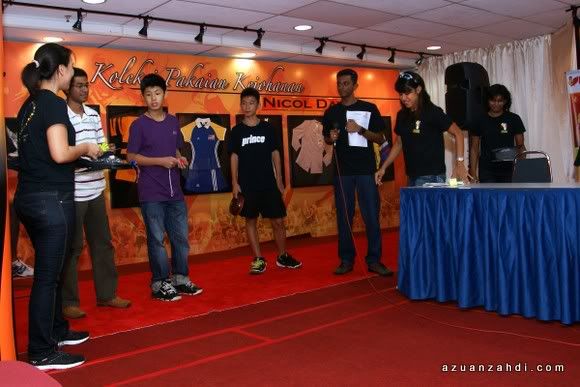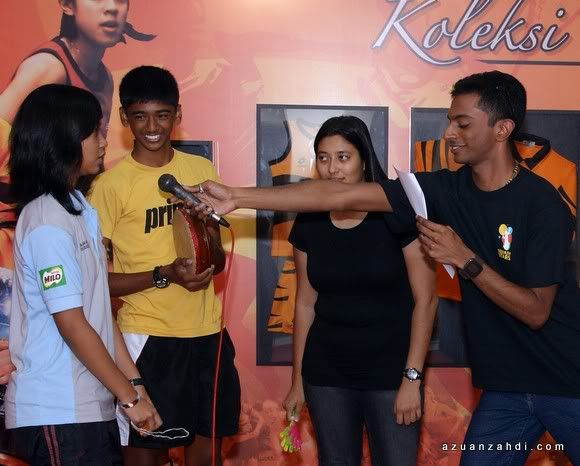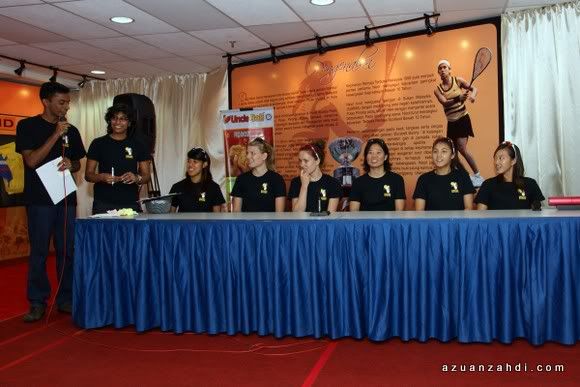 It was definitely a fun time for the fans with many went home with great prizes.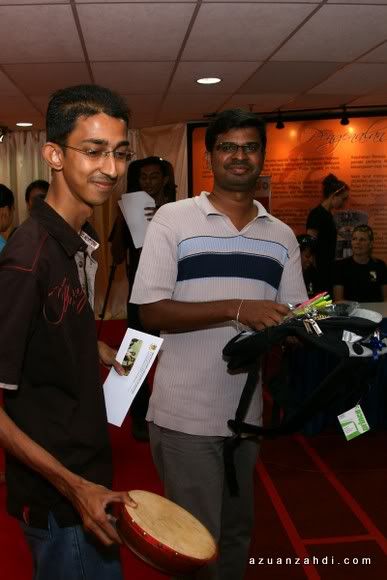 The event ended with an autograph session.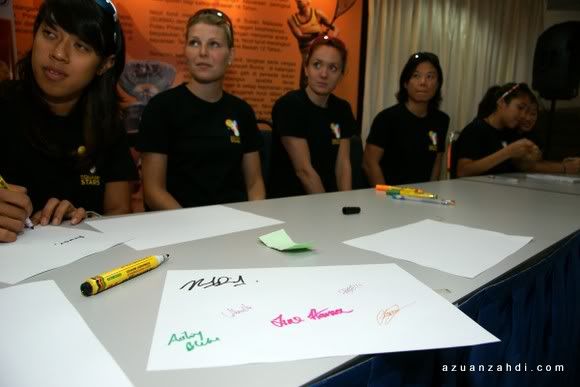 It was so nice to be able to interact and take photos with the stars at our own sweet time as there was no big crowd compared to the usual fan sessions. It was quite funny that Nicol greeted me with a "Hey, long time no see!" remarks.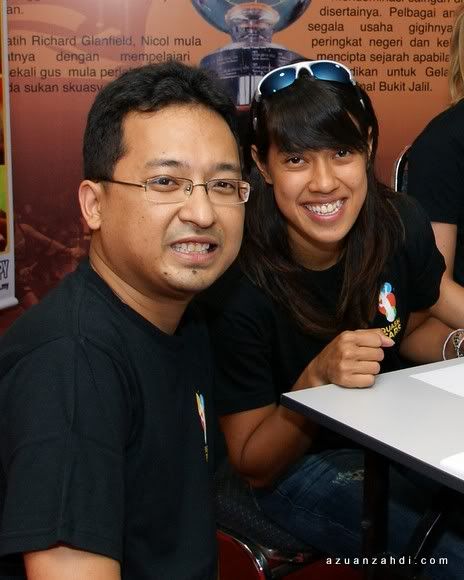 But her quote of the day must be
"the first thing I'll do every time I'm back in Malaysia is to hit the hawker food in Penang!"
Truly Malaysian!
One for the album.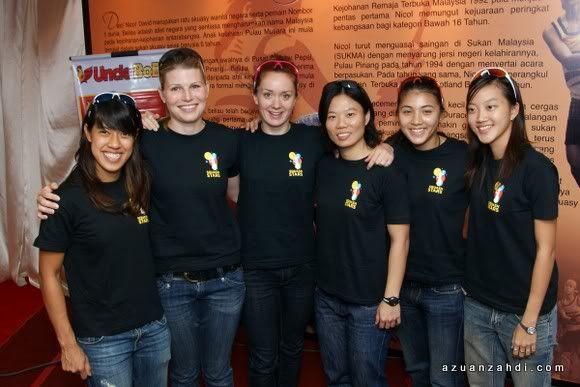 Thank you to the SquashStars Team for the invite! (not to forget the delicious uncle Bob Chicken!)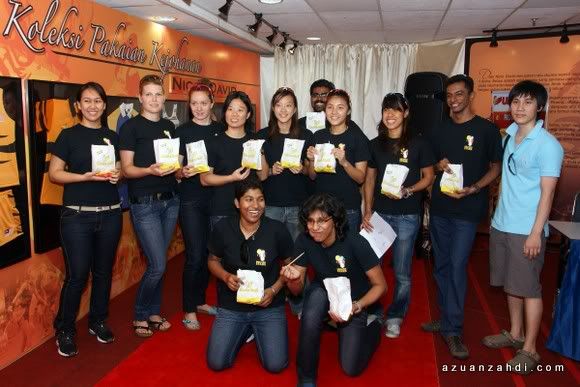 Next up is the Malaysian Open 2010 happening this weekend! Come join SquashStars and the rest of sports fans to rock Bukit Jalil and The Curve!