It was 17 years ago when I first received a special gift for my excellent UPSR exam results. A mini-compo stereo set that came with a high-tech CD Player which in the year 1993 is considered advance technology and exciting. I still remember my first CD that I bought to test out the set. It was none other than Guns & Roses Spaghetti Incident.
The reason was simple; nothing beats the sound of solo guitar and hard rock on a new radio set, no matter how funny the set look today!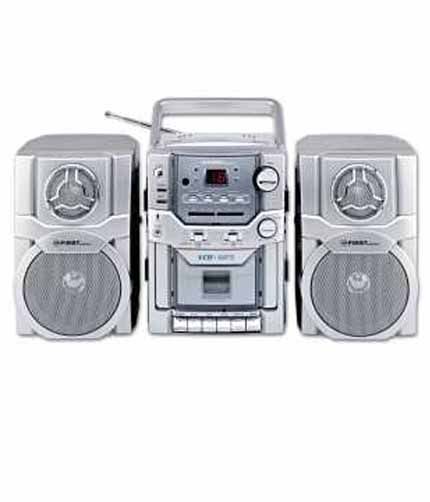 Eventually from the Spaghetti Incident album I fell in love with Guns N Roses in particular listening to Slash in action as there is nothing cooler than the sound of lead guitarist mastering a music piece. Like many, my favourite songs would be the famous "November Rain", "Sweet Child of Mine" and the less famous "Down of the Farm" and "Since I Don't Have You"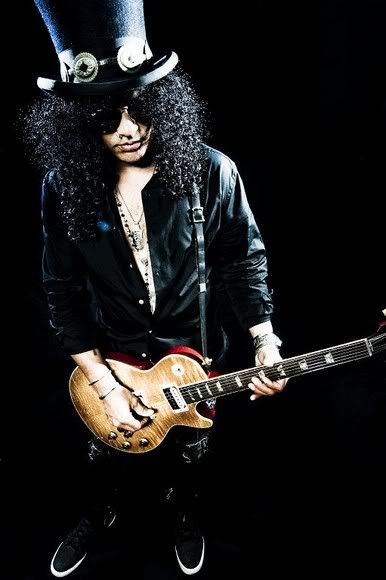 Ranked #2 by Time Magazine in August 2009 in the "10 Best Electric Guitar Players of All-Time", Slash is a rock legend. He is one of the most distinctive and in-demand guitarists of the last 30 years, equally confident working in hard rock and pop.
He is even cool enough to be a key character in Guitar Hero, "Now Everyone Can Be Slash" :P!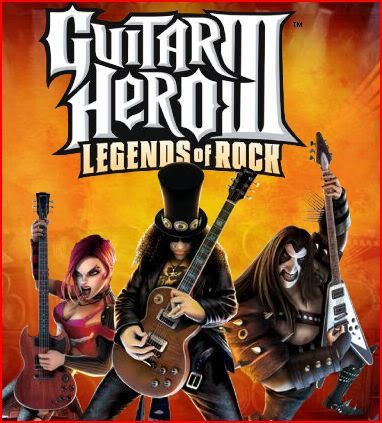 And many do not know that Slash is no stranger to Malaysia's music industry. The master himself had a touch in one of our Rock Queen, Ella's hit single. Check out the music video of Bayangan which features the sound of Slash on guitar alongside Ella's strong vocal.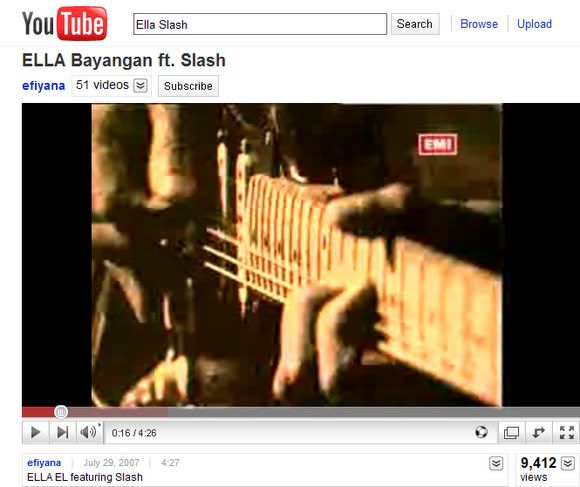 Click here to view the video.
I cannot hide my excitement when I first got to know that my favourite airline, Firefly is actually bringing in Slash for a concert in Malaysia! Yes, here in Malaysia!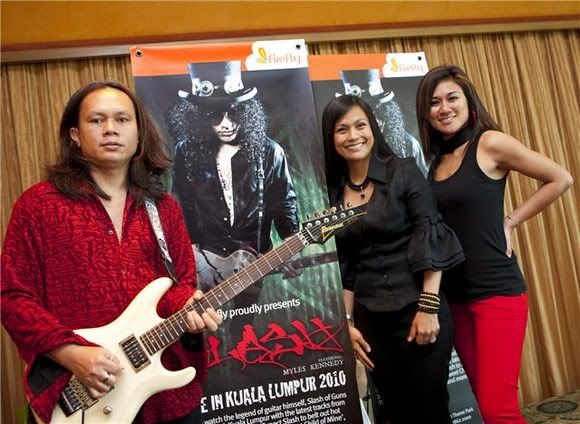 For those Firefly and Slash fans, grab the early bird tickets at www.fatdeal.com.my or any Firefly Ticketing offices. If you are from outside KL, visit www.fireflyholidays.com for great travel packages for this concert!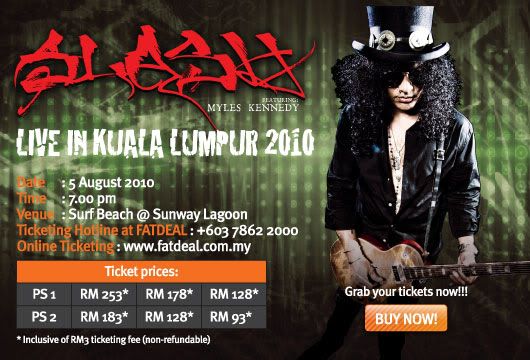 I'm going to the concert alone so please feel free to contact me if you are going! The more the merrier!
See you all there and ROCK ON!