"A man who cooks" is a title that i never have. I love eating but I never bother to spend time learning how to cook. I always have the impression that cooking is a talent and i do not inherit this particular talent. But that doesn't stop me from trying once in a while. Lately my desire to cook is back and slowly i begin to get myself to the kitchen whenever my wife is cooking. A little tip for guys out there, there is nothing sexier and more seductive than a guy that can cook well especially on a special night such as birthday or anniversary.
Cooking is not rocket science. Thanks to availability of on-the-shelf products, one can actually prepare a quite presentable and edible meal within minutes. Tip: Don't tell your partner that you bought these easy DIY products, just tell them that you actually prepare the dishes from scratch.
I bumped into this Chocolate Brownie Mix while I was doing my grocery shopping and decided to give it a try.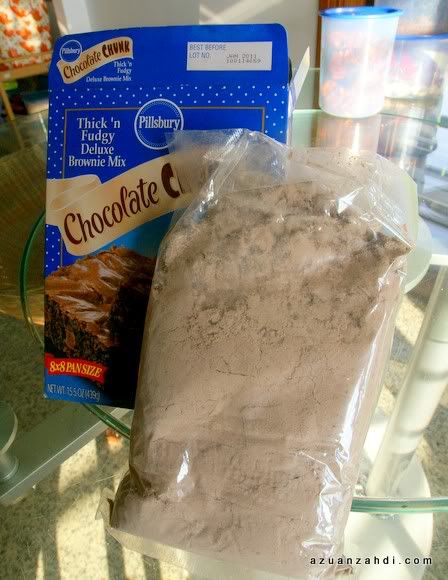 Chef in charge…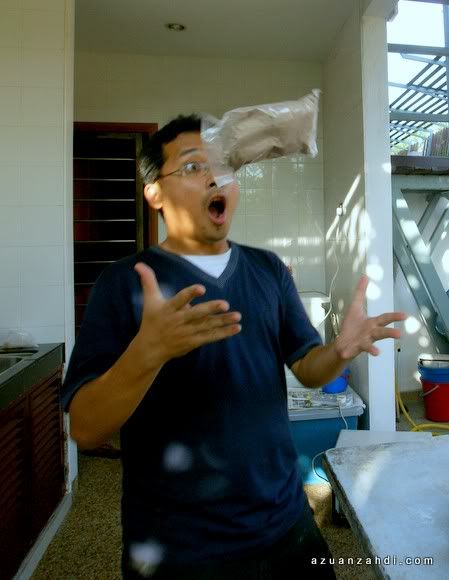 Super easy. 1st step, butter up….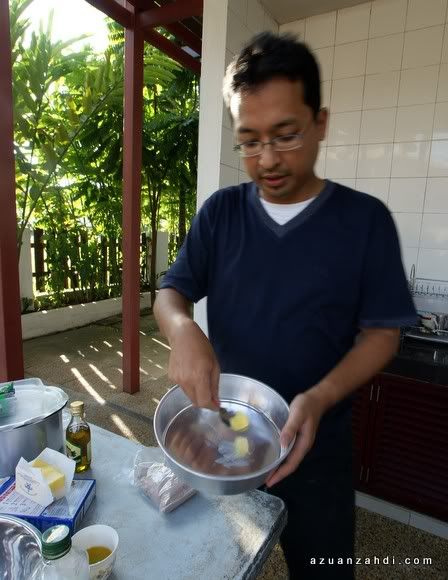 2nd prepare the mix and mix it with a cup of oil and an egg…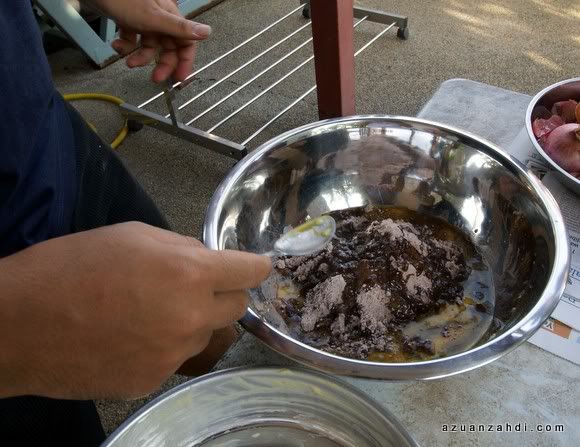 Mix the mix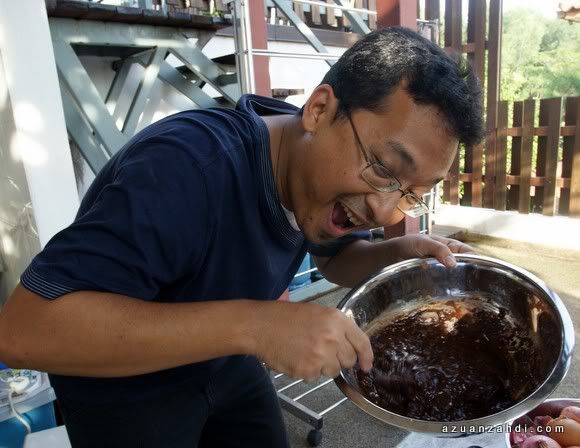 Before going into the oven (yeah I should make it smaller and thicker)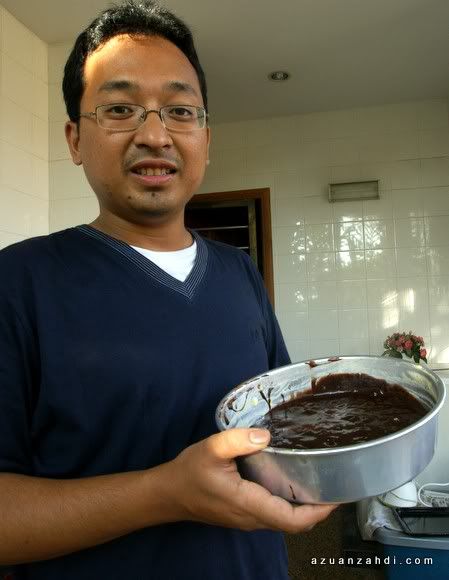 The end result.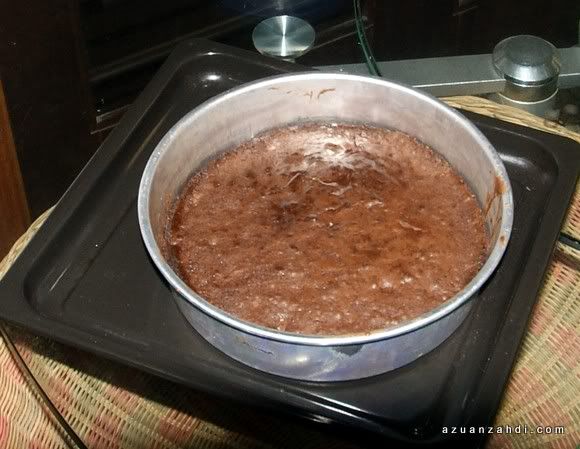 Still room for improvement in terms of food presentation.
To be served while hot and couple with nice soft vanilla ice-cream.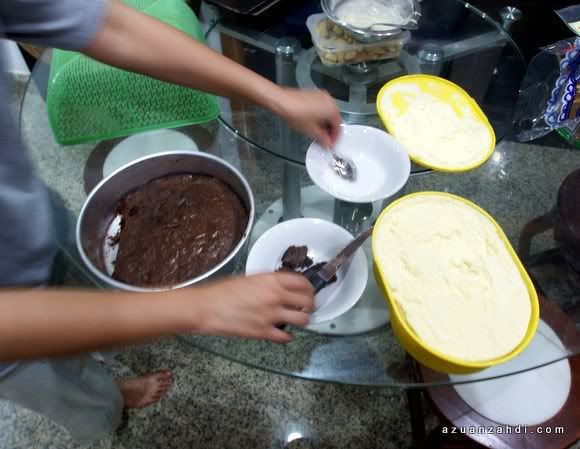 Those who tasted it was quite impressed that I actually prepared this.
Bon Apetit!
Next task is to actually prepare a complete dish from scratch!