6 Festivals, 5 Conference Tracks, 3 Music Concerts and 170 events all in three full days!
For the record, "youth" most of the times refer to those in teenage years all the way to around 24 years old. I admit that I am OLD!! Nevertheless nothing can stop me from being at Youth10 after knowing that my buddy
is one of the speakers at the conference! Yes, the same Lorraine Siew that consults me in terms of social media especially Twitter!
Being old, I spent most of the time listening to the inspirational speakers. Here are some shots from my camera. Sorry no editing (too lazy!):
The cool JFK is back in Malaysia after completing his pilot courses in Australia. He was the host for conference sessions.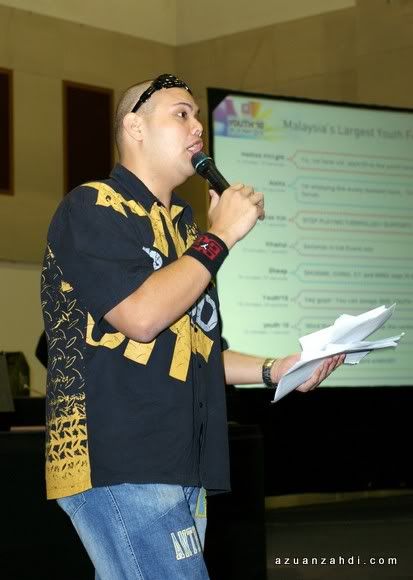 The venue.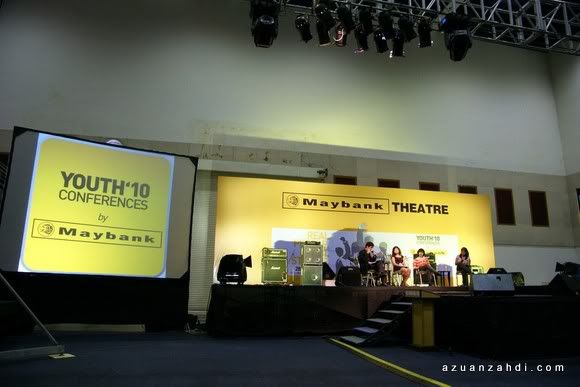 Michael Teoh, a 23-years old Youth Advocate and Co-Founder of Youth Entrepreneurs Malaysia was the moderator for youth leaders forum.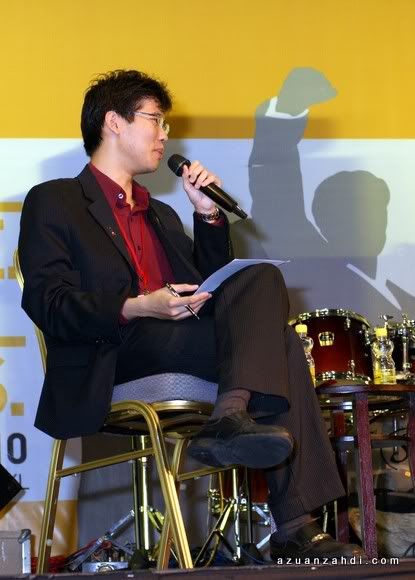 The speakers, from left, Khairun Nisa, Co-founder of Malaysia Youth Climate Justice Network (MyCJN), Lorraine Siew, founder of Social Spark Malaysia and Shobana Nair, from Children Behind Us project – South East Asia.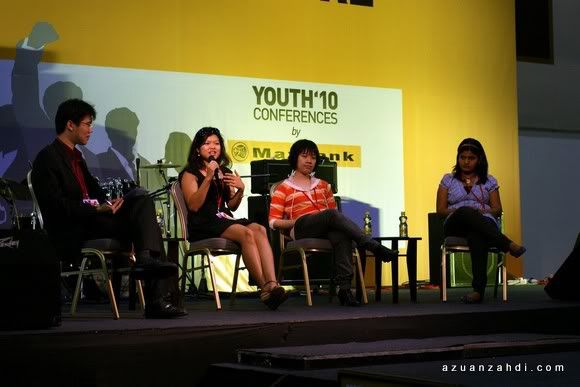 Lorraine confidently answering questions on her role as Nicol David's BIGGEST FAN! Lol!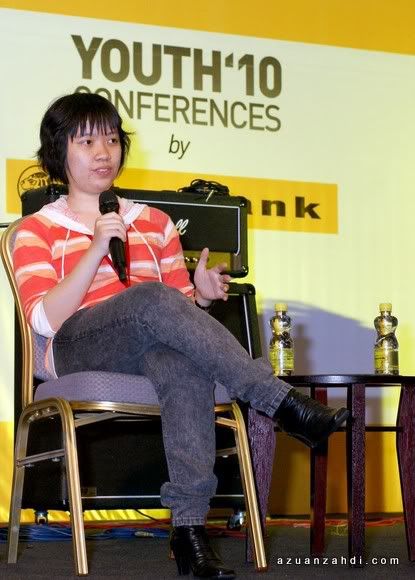 Future leaders of Malaysia!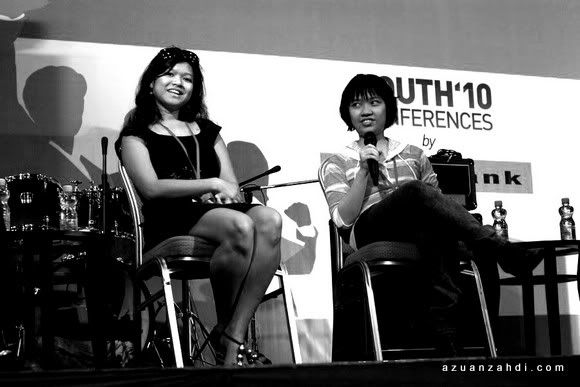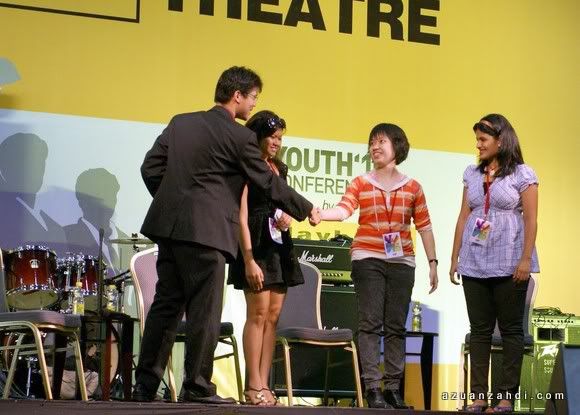 Roshan Thiran, the founder of Leaderonomics sharing his experience recovering from failures.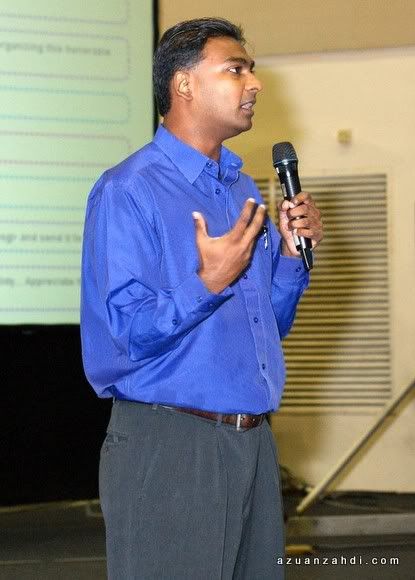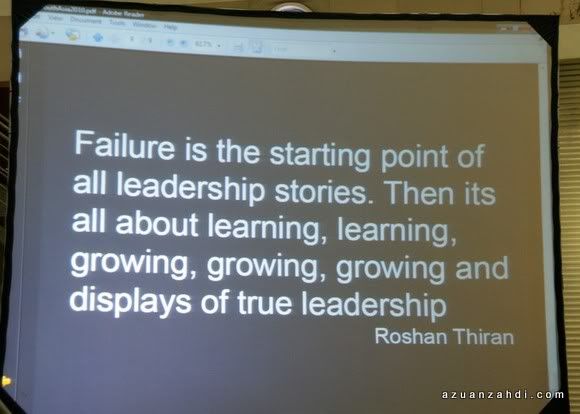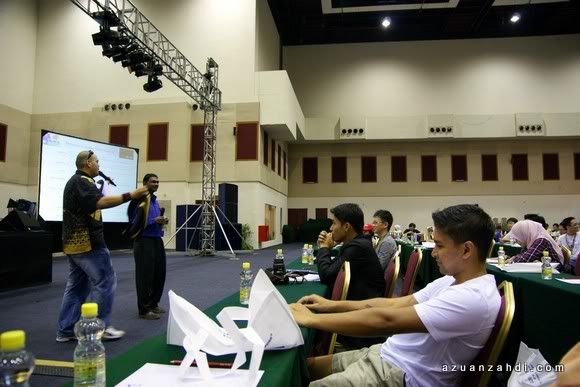 Pete Teo, Malaysia's leading English language singer-songwriter. He is also an acclaimed film composer and music producer as well as a sought-after actor in what has become known as 'New Wave Malaysian Cinema'.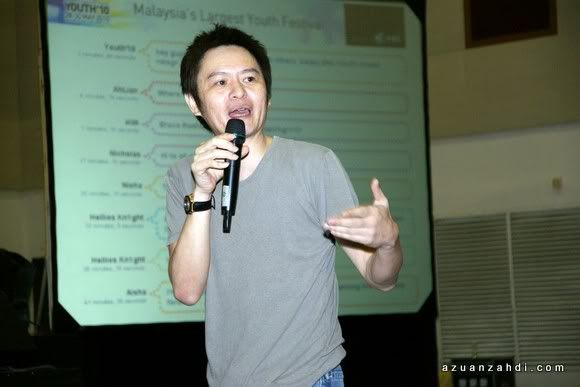 On my way back, a quick walk to other sections in PWTC. Very happening!
Futsal.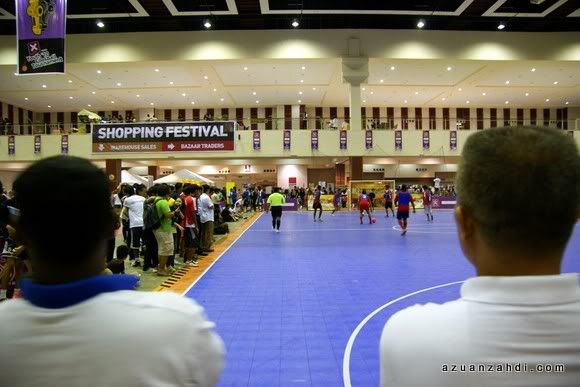 Arts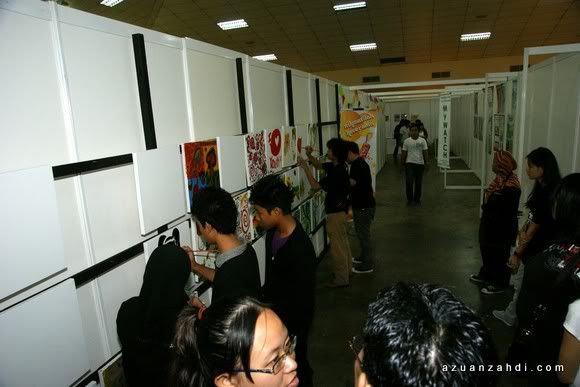 Public Speaking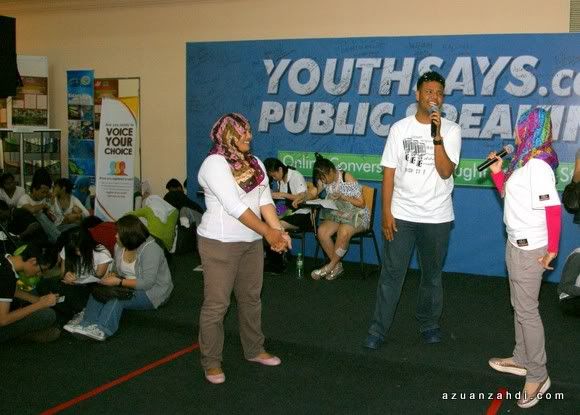 And of course, Firefly Booth!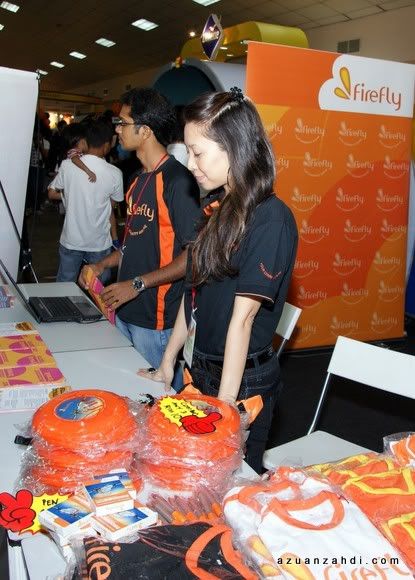 I'll share about the exciting Summer Break Volume 1 Road Trip on my upcoming blog posts soon….
I felt young…..at least for 2-hours when I was there in PWTC 🙂 A special shout out to Lorraine…WELL DONE!