If you're up north in Langkawi and looking for a quick and good food, try EE Burger. It's quite a famous food outlet based on favorable reviews in a few forums upon searching "makan sedap di Langkawi" on Google.
Instead of another long and full blog post, I would let the photos do the talking 🙂
EE Burger Trimula Café – located in a food stalls (medan selera) in Kuah at the back of Bella Vista Hotel. Ask the locals if you could not locate it as most likely they would be familiar with EE Burger.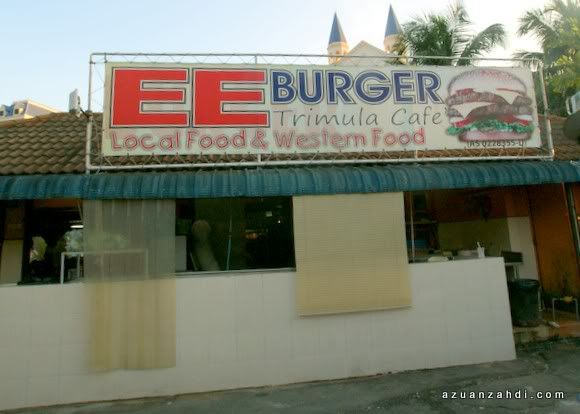 EE Burger also sells other food such as Nasi Lemak and Goreng-goreng..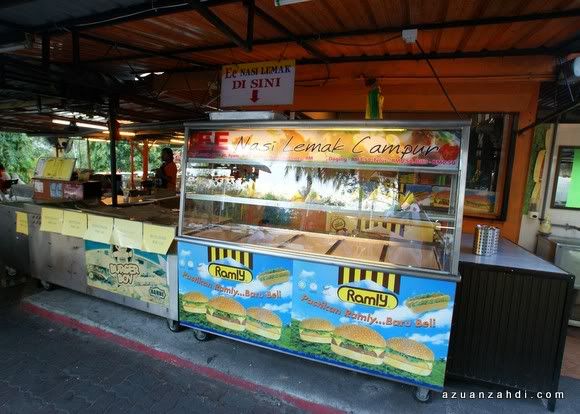 Come early to avoid dinner crowd.
Menu card is in a frame. Front side showing the entire western menu and the backside showing the normal goreng-goreng.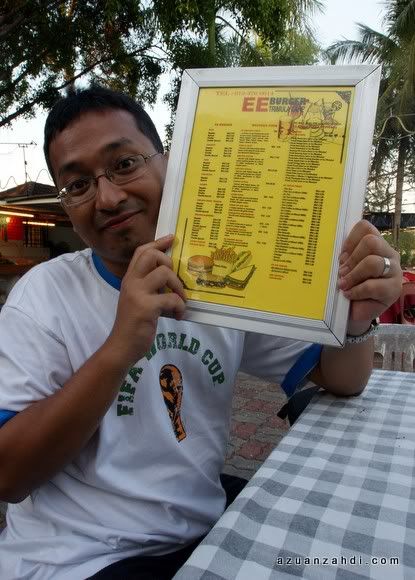 A closer look at the burgers and its prices.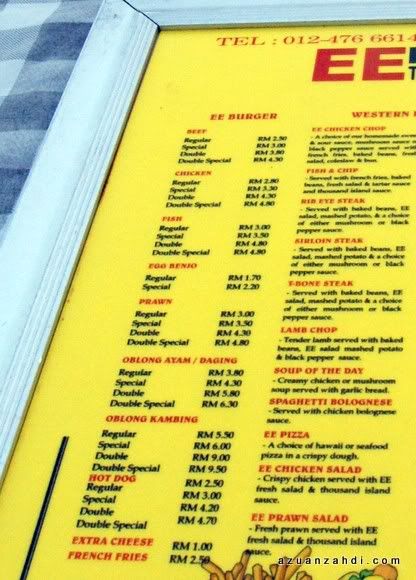 Quench your thirst with EE Burger's famous Gelas Besar juice.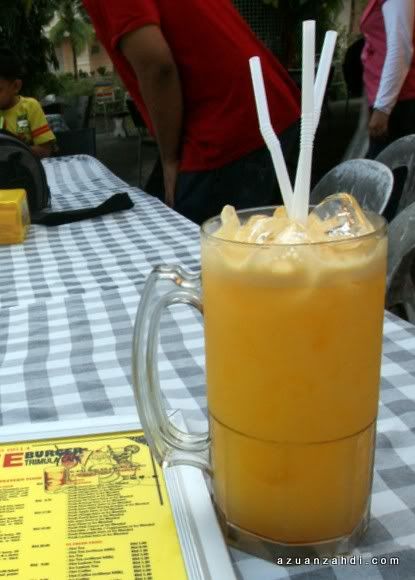 EE Burger's signature dish is actually this lovely Chicken Chop. I just love the combination of soft tender chicken with the homemade mushroom sauce.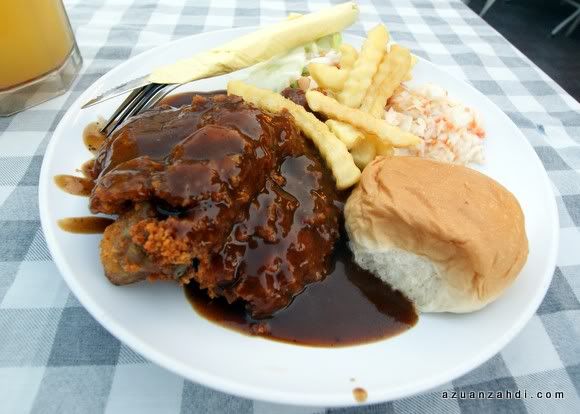 I tasted the Burger as well – went for Burger Oblong Ayam Special Cheese. A mouthful!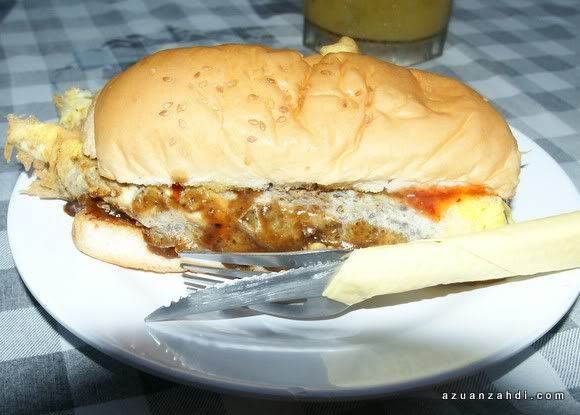 Awesome staff! 4.5 s out of 5 stars for taste and value for money. 3 out of 5 stars for ambience. It's really an updated and elaborated version of a typical burger ramly stall you can find all over Malaysia. A MUST VISIT if you're in Langkawi!