Firefly Review–Episode 24: Exploring Langkawi's Backyard
After exploring Johor Bahru and Alor Setar in the first quarter of 2010, I was set for another round of travel and adventure as part of my "Azuan Explores the Backyard of Malaysia series".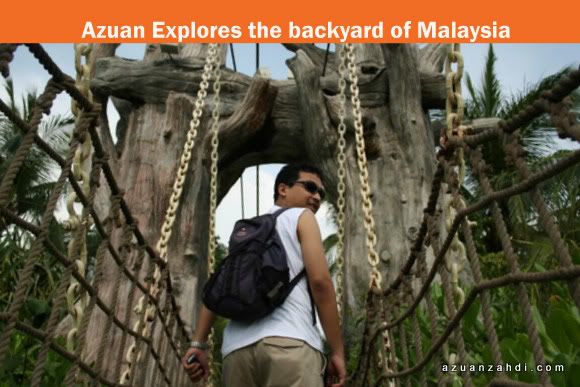 Welcome to my next destination, Langkawi Island!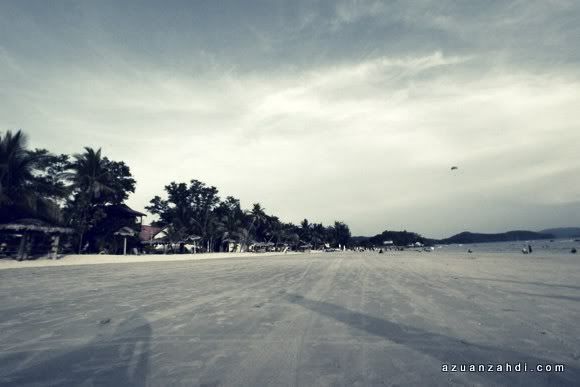 Langkawi Island ("Langkawi") is an archipelago of 104 islands in the north western coast of Peninsular Malaysia. One of the most well-known islands in Malaysia, this island of myths and legends has come into its own as a well-known destination. Pristine beaches, great nature, local legends about Mahsuri, duty free shopping and friendly people, Langkawi has all the ingredients for a great holiday destination for both Malaysians and foreign tourists.
Thanks to Firefly Airlines' great deals, I was in Langkawi for 3 days 2 nights together with my other half and her office colleagues. Right after covering the MasCharter CSR Programme – Sensational Saturday: Ride on Harley, Fly on Jumbo, I made my way to Langkawi via Firefly.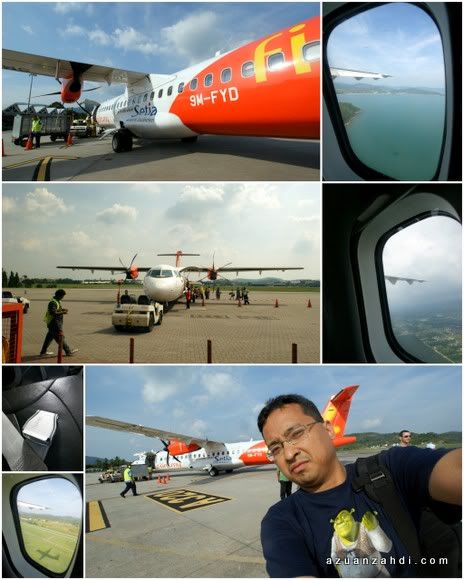 After a smooth flight and early arrival at Langkawi airport, we made a quick stop at a roadside stall for a late lunch. Authentic cendol pulot and laksa utara. It was interesting to have the view of the sea on one side and the view of airport runway on the other side. I can sense an ATR-72 took-off from the runway while I enjoyed the delicious meals.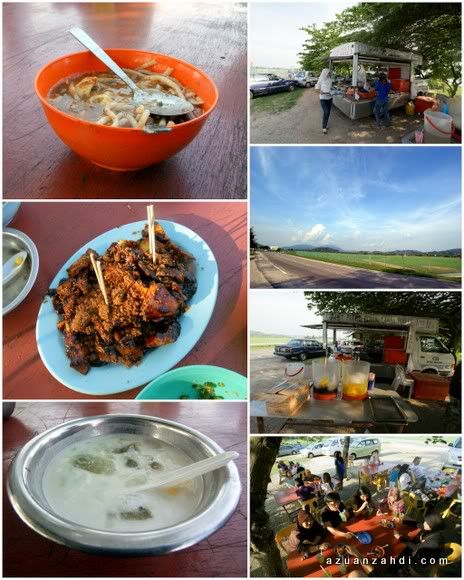 My first destination, Cenang Beach or Pantai Cenang! Stretch of wide beach on the west of the island, Pantai Cenang is the most happening beach in Langkawi with clean white sand, fun water activities, plenty of budget accommodation and great hangout spots especially at night.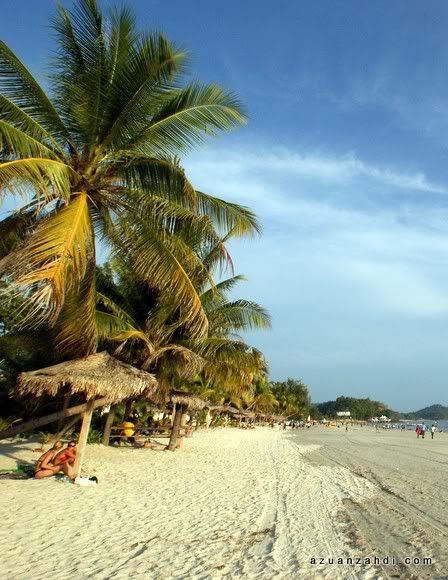 Despite being "the best beach" of Langkawi, unlike some other beaches in the Asian region, Pantai Cenang is still clean, quiet, laid back and plenty of space for everyone.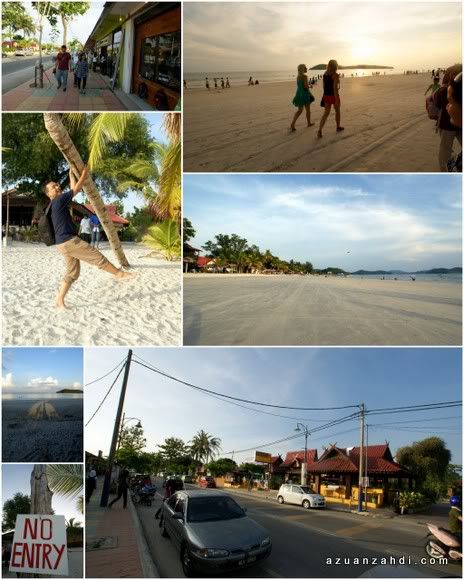 The beach also makes a great spot for sunset.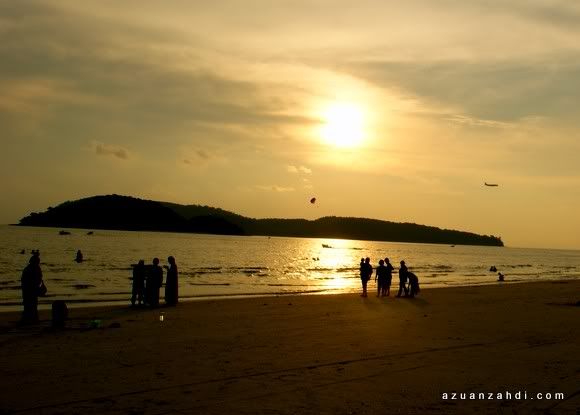 As the sun sets, the fun begins on the other side of the beach. Restaurants with BBQ and great seafood dishes, drinks, music and other activities kick in after the sun sets.
____
The next day, as early as 8am, we gathered in one of the makeshift jetty in Pantai Cenang for our island hopping. With sleepy eyes, packed Nasi Lemak, sandwiches and junk food we were off as the first boat just to be at Pulau Dayang Bunting before everyone else.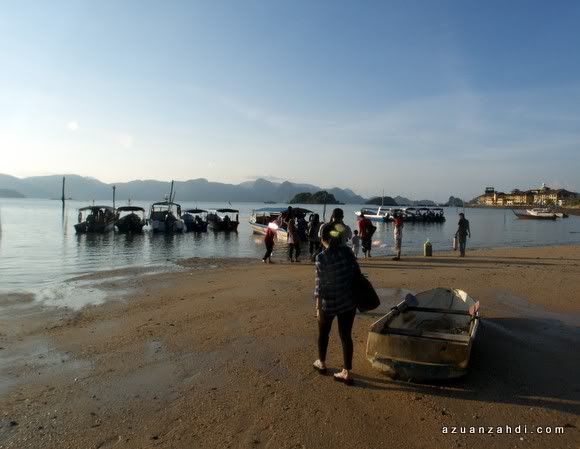 I love the speed boat ride! Thank God for HyperGear WaterProof gear, my DSLr was safe and dry despite all the splashes.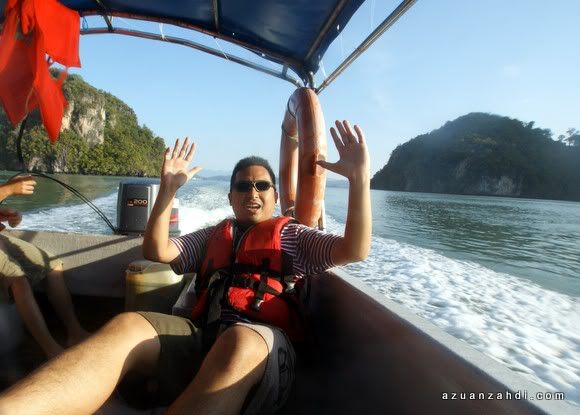 1st stop – Pulau Dayang Bunting!
Pulau Dayang Bunting or in English the "Island of the Pregnant Maiden", is the second largest island in the Langkawi archipelago. One of the attractions of this island is the hills that form the backdrop to the lake that has the outline of the body of a pregnant woman who is lying down on her back.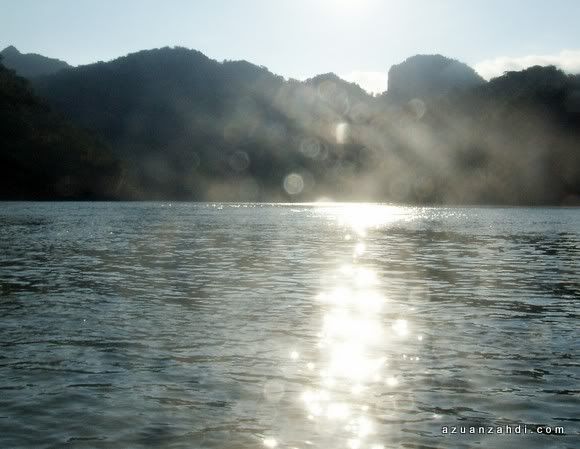 We arrived on the island's jetty a bit too early, even earlier than the staff. Beautiful view while we had our breakfast….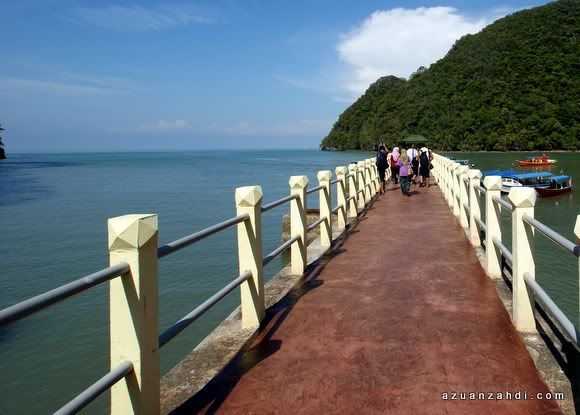 and as we were about to enter the island, we had quite a nervous experience. We were 'welcomed' by a group of monkeys. As the first group of visitors, we were literally surrounded by not less than 20 monkeys. Within seconds we lost ALL our junk foods and drinks.
Nevertheless, the moment we saw the beautiful lake, it was all worth it.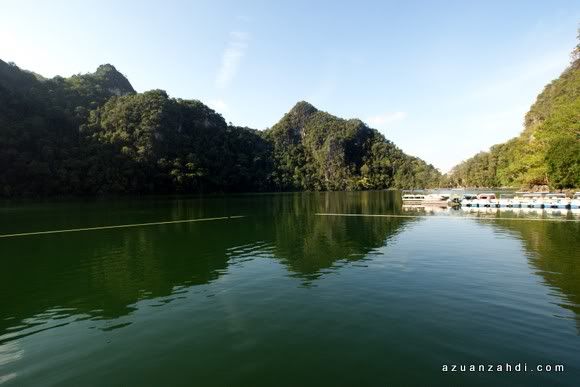 For a good 30 minutes we were the only visitors of the lake and it was like having a private lake! Some form of attractions in this island includes – a unique cat fish spa experience, solar boat, swimming or just sunbathing.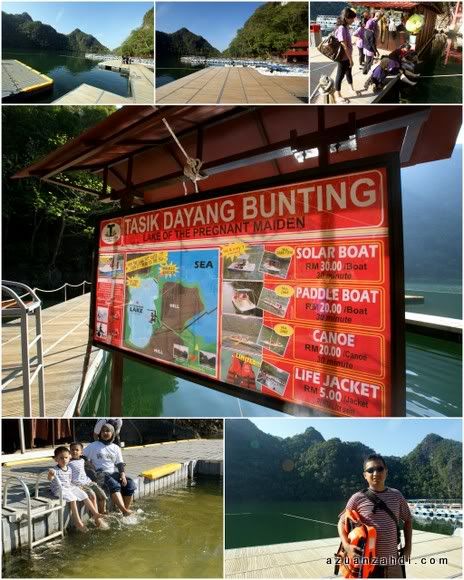 Legend has it that any woman who couldn't conceive a child will be rewarded and blessed with one if she drank the water from this large and beautiful lake.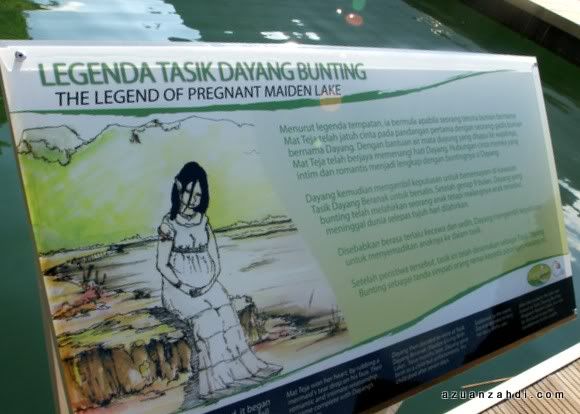 As much as I want a child, a legend is a legend; and i don't think it's healthy in any way to drink untreated water anyway!
So we ended up swimming on the lake instead.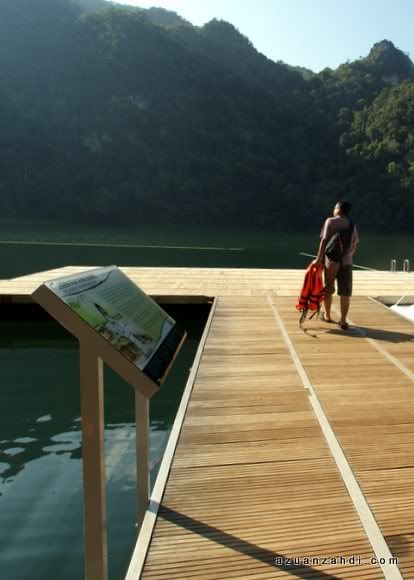 As the lakes got more crowded, we hopped on our speed boat to our next activity – eagle feeding!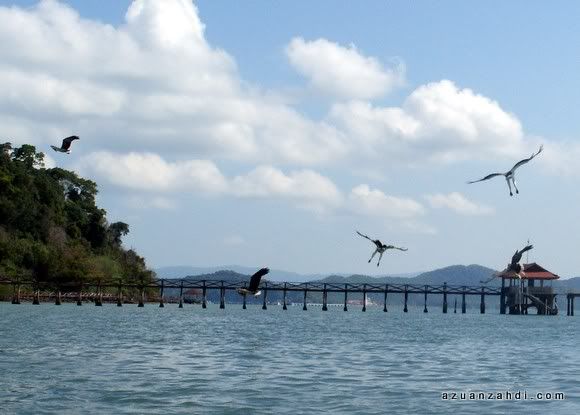 As much as it was a new and exciting experience to see the eagles flying low while being fed with the chicken pieces, I cannot help but to wonder whether this is an eco-friendly activity. Plus I left my telephoto zoom lens at home and was not able to capture the eagle feeding moments.
From the eagle feeding, we went to our second island which was Pulau Beras Basah.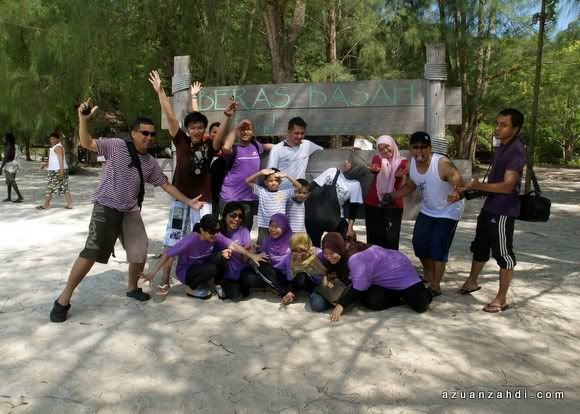 Another clean and quiet island suitable for swimming and sunbathing. Although the water is not as clear as the islands in Sabah, it is good enough for a couple hours of easy swim and sun!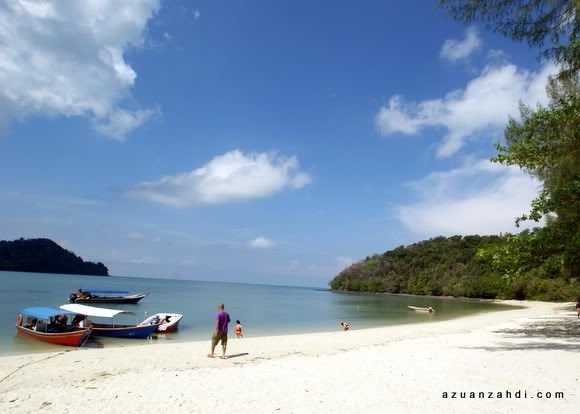 After a tiring morning, the afternoon was spent with few hours of shopping in Kuah! Being a duty-free island, shopping is a must in Langkawi and Kuah is the place! Places like Haji Ismail Group and Coco Valley are famous for duty-free shopping especially CHOCOLATES! Super cheap!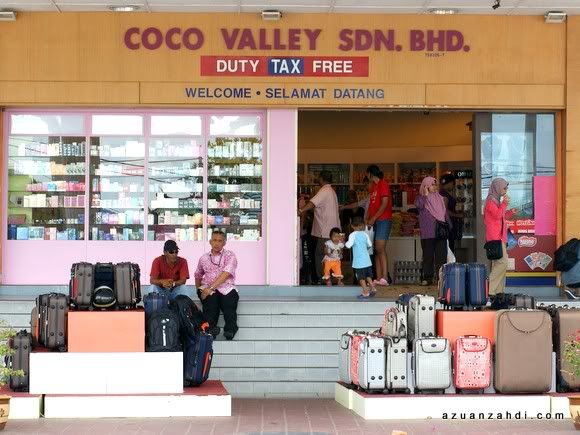 No visit to Langkawi is complete without visiting the landmark icon of Helang (eagle) at Dataran Lang in Kuah.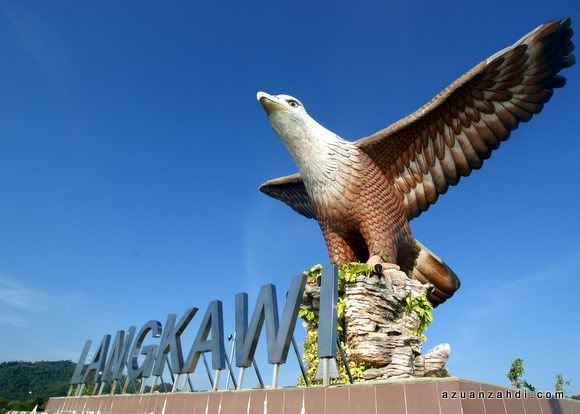 After a long and tiring day, we ended day 2 of our tour with an early dinner at Langkawi's famous EE Burger in Kuah.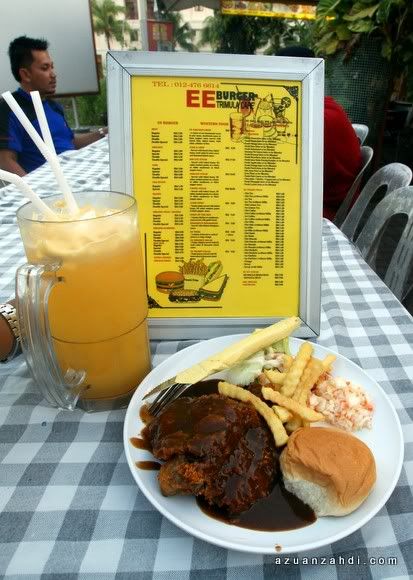 Day 3 begins with a visit to Kota Mahsuri.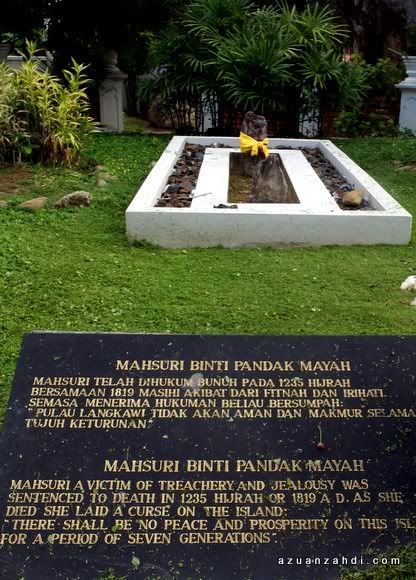 Formely known as Makam Mahsuri, the complex holds the Mahsuri's Tomb, Mahsuri's well, an aviary, a museum/gallery and Kedah traditional houses. It is highly recommended to visit Kota Mahsuri to learn about this interesting legend! I was so amazed that I wish there would be someone who will make a movie out of the legend of Mahsuri.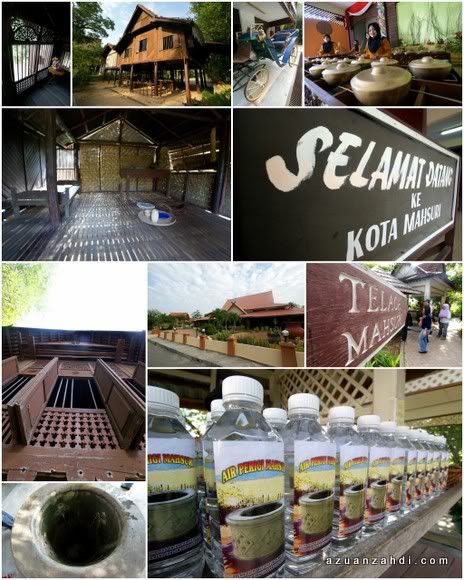 After a few hours in Kota Mahsuri, we went for our final destination; the Langkawi Undewater World. I have to be honest that prior to the trip, I do not think that it's worth spending money to visit an aquarium.
Little that I know that Langkawi Underwater World is something unique! It is a home to 5000 types of aquatic life and some mammal and reptile species.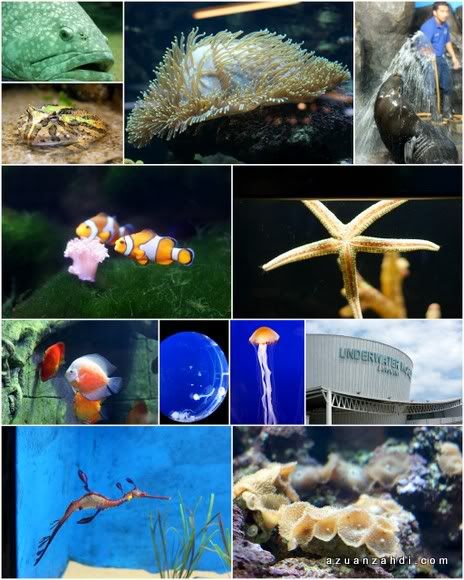 The highlight of the trip was seeing for the first time, these little cute PENGUINS! Amazing!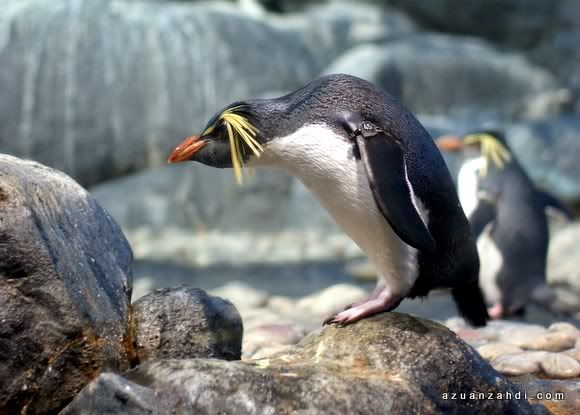 It was an amazing 3 days in Langkawi and despite not being my first trip, I always find reasons to come back to this magical island. If you are planning for a trip to Langkawi, check out the places mentioned above and also some other interesting areas that I've covered in my past blog posts such as Langkawi Cable Car, Seven Wells Waterfall, Laman Padi and Oriental Village. Click here to read about these places.
Go discover Langkawi! Firefly offers great deals via Firefly Holidays and there are two daily flights everyday with good timing and reasonable price all year long.