On my last trip to Alor Star visiting my grandparents, I made a quick detour to visit one of the spots in Kedah's Tourism Map which is the unique Muzium Padi or Paddy Museum. Being the 'negeri jelapang padi' or Rice Bowl State of Malaysia, it makes sense for Kedah to have a tourist site related to Paddy.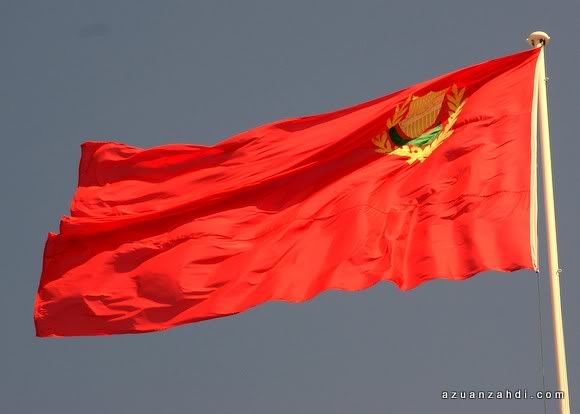 It's located near Gunung Keriang, another Kedah's tourist attraction. Driving to the museum is easy as there is no heavy traffic and road signs (the normal brown colour for tourist sites) are all over the main roads.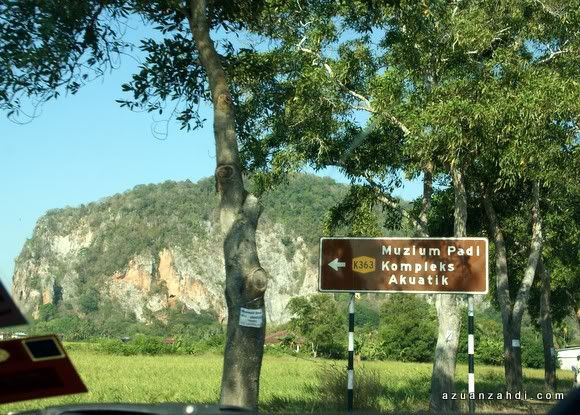 You can't miss the building thanks to its unique architecture; where else can you find a spaceship-looking building in the middle of paddy fields and kampong houses?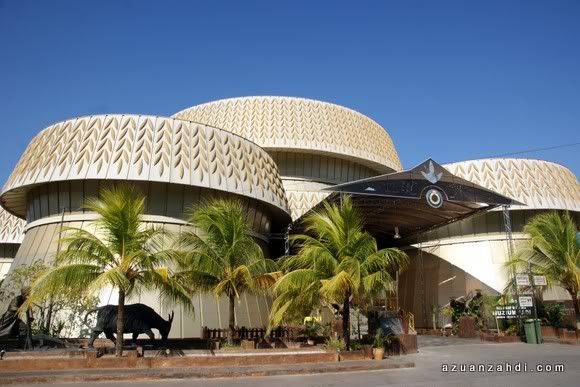 Welcome to Muzium Padi Kedah Darul Aman. Entry fee is quite cheap, RM3 for adults. Cameras are allowed for a fee of RM1; good move I have to say as many museums in Malaysia still forbid cameras.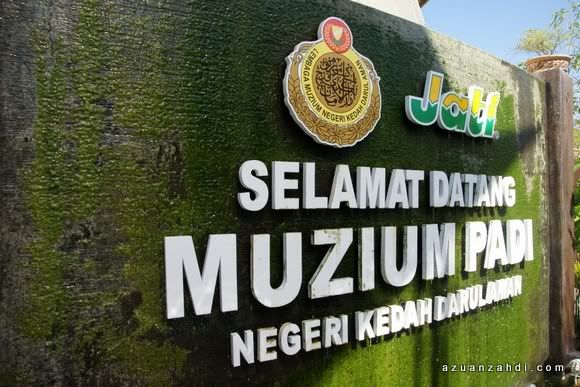 The displays are quite interesting if you never know anything about paddy.
Various paddy related equipment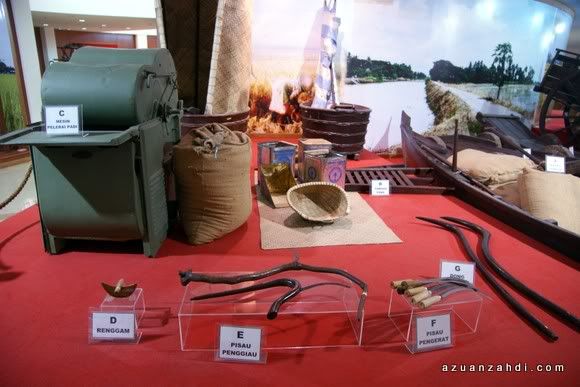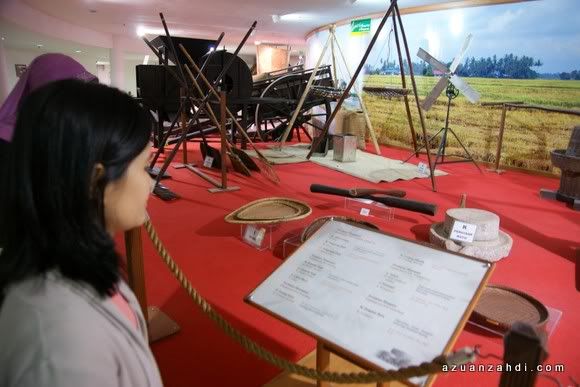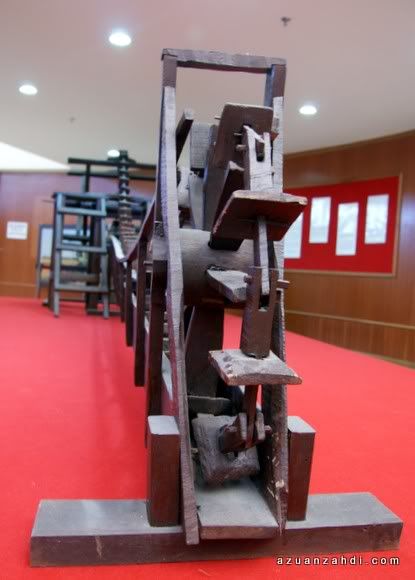 Basikal Tua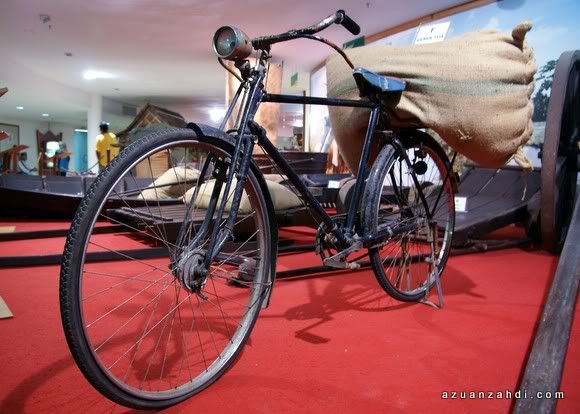 Fish trap; a common item that provides supplementary income to paddy field owners.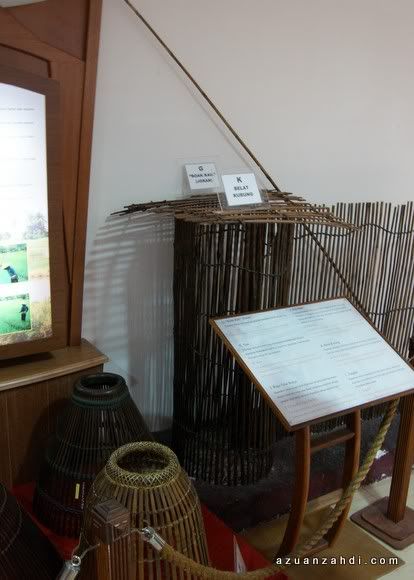 The end product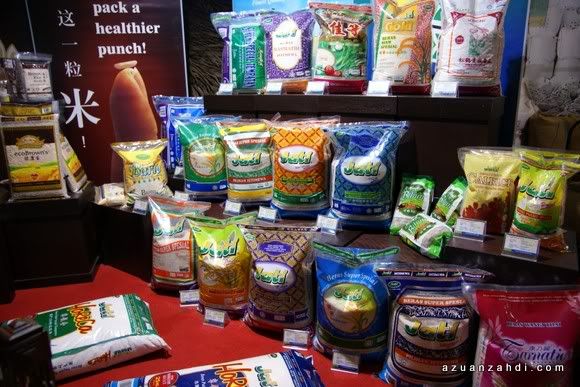 The highlight of the museum must be the rotating viewing deck and display murals. Through beautiful murals, the art work of 60 artists from North Korea, the history of paddy cultivation in Malaysia is revealed.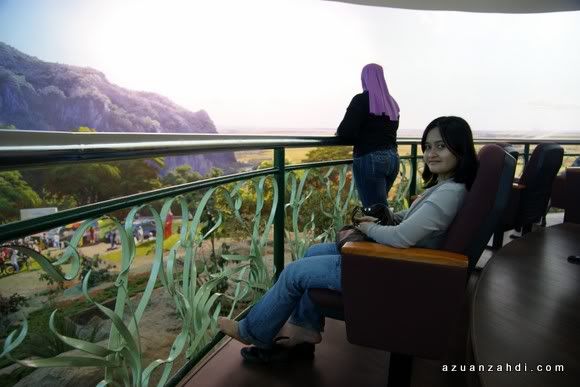 It gives you 360 degrees (literally) view of the paddy seasons; its process and link with Mother Nature.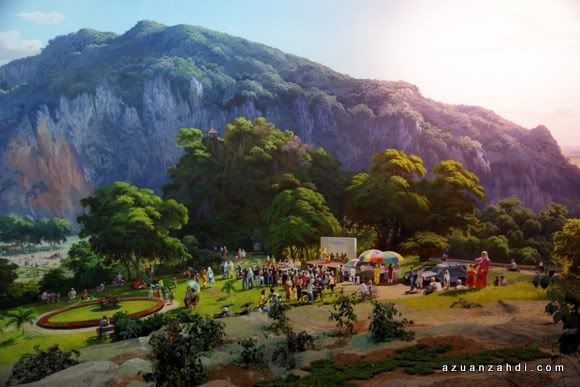 Feel free to spend hours admiring this beautiful art piece. No one will chase you away. A whole round will take about 15-20 minutes. The murals in my opinion are so real and adorable.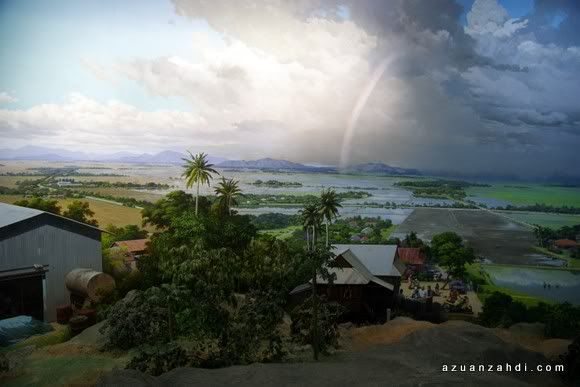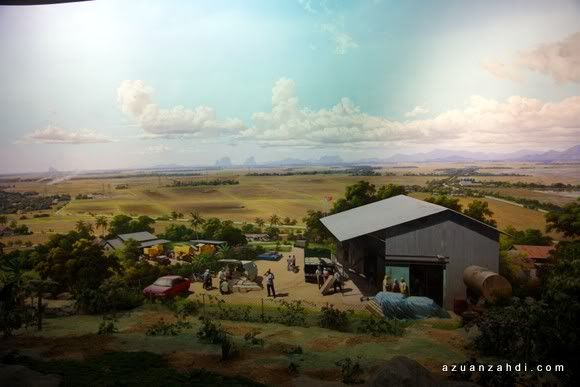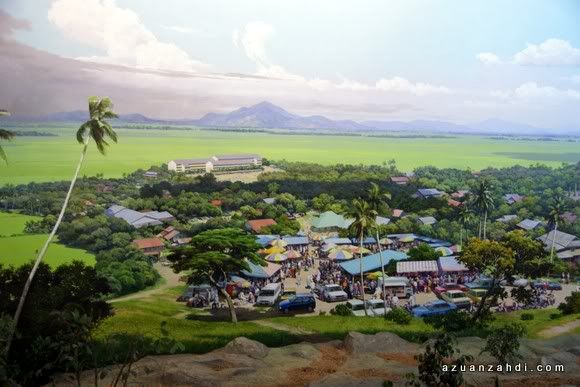 Some of the exhibits have shown signs of aging and I hope necessary maintenance actions can be taken to make sure this museum remains attractive.
Another disappointment would be the unavailability of outdoor area where you can actually see the real paddy. It's a paddy museum without the real paddy!
Paddy Museum is worth a visit if you're in Alor Star, it's an educational place with some fun and cool elements in it so it's suitable for all members of the family.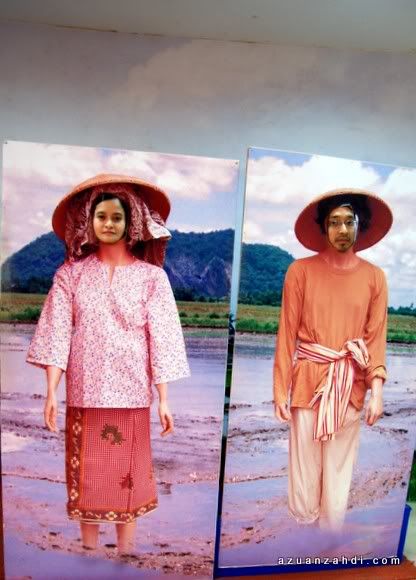 I even picked up a nice pick-up line pantun,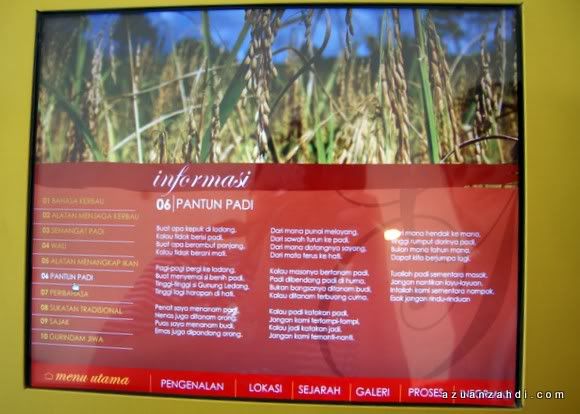 Tuailah Padi sementara masak,
Jangan nantikan layu-layuan,
Intailah kami sementara nampak,
Esok jangan rindu-rinduan;