I am not a hardcore adrenaline junkie especially when it's involving waking up very early in the morning on a Saturday. So when my buddy asked me to join the SkyTrex Adventure, my first respond was "No Thanks."
However I quickly changed my mind the moment I knew that the venue is located just 5 minutes from home and it's RM40 for a fun 2-3 hours adventure! Good value for money I have to say!

(Photos from SkyTrex official Site)
What is a SkyTrex Adventure?
SKYTREX Adventure provides an organized outdoor 'eco-recreational cum educational' activity which will take the participants from tree to tree via series of aerial obstacles suspended at 3 meters to 22 meters in the air.

The first of its kind in Malaysia, SKYTREX Adventure is a place where you can enjoy jungle trekking from a height never reached before – via the canopy! Test your agility, challenge your fear, walk, crawl, glide and swing through our different challenges in the sky, in total safety while appreciating the wonders of the Malaysian Tropical Rain Forest.
So on a fine Saturday Morning, together with my other half, we made our way to Taman Pertanian Malaysia @ Taman Cahaya Alam @ Bukit Cherakah in Shah Alam. Yes, the same place with that once-upon-a-time famous 4-season house!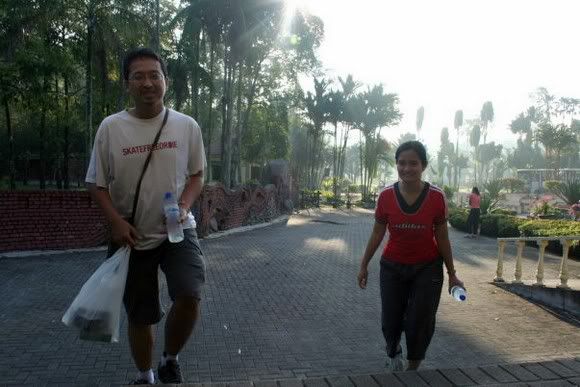 An open air shuttle bus transports all participants to SkyTex venue, located 5 minutes by bus from the park's entrance.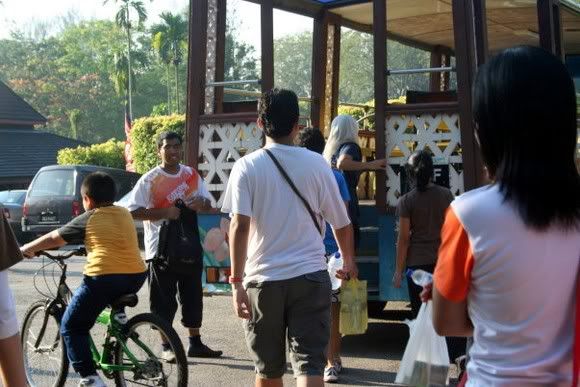 Check-in counter; professionally managed…payment for the adventure and optional items such as drinks, bottle holder, gloves and lockers.
The first briefing – about the logistics. We were in a group of 13 friends and friends of friends + 4 other people who joined our group.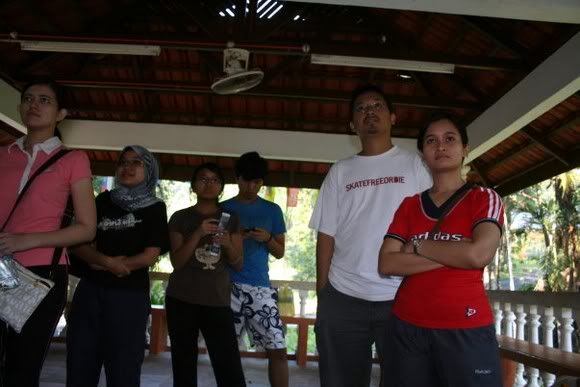 We signed up for Big Thrill Adventure, the adventure with medium to difficult difficulty only to be told that they have to close Big Thrill circuit due to trees obstruction. We were offered a full refund or the EXTREME CHALLENGE! That translates to 21 extreme challenges with some platforms reaching the height of 22 meters. We accepted the challenge!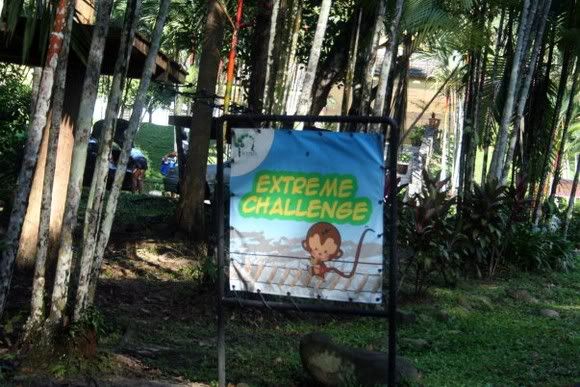 First off, the Gear up Deck.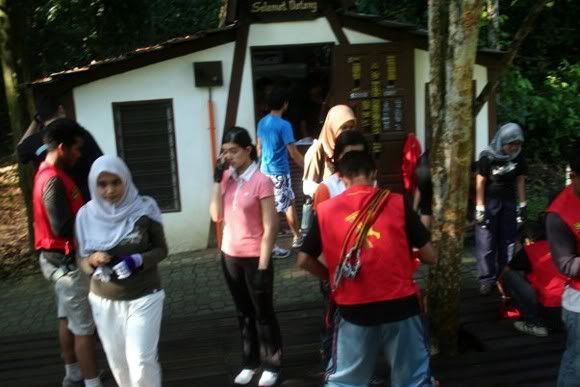 Gearing Up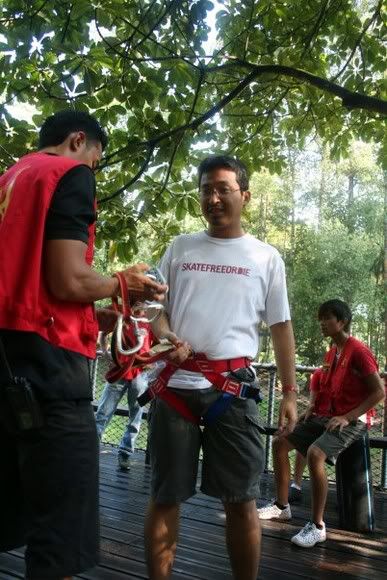 "In case anything happen to me, do remember how good I was as a husband" hehehe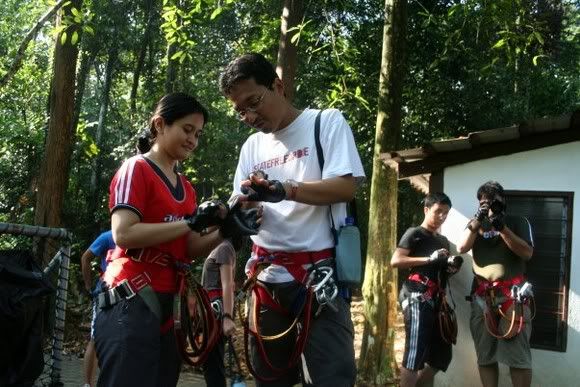 Initiation circuit and briefing, the dos and don'ts by one of the instructors.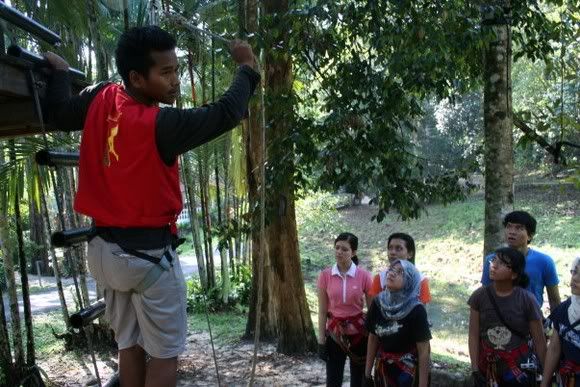 Thrash talking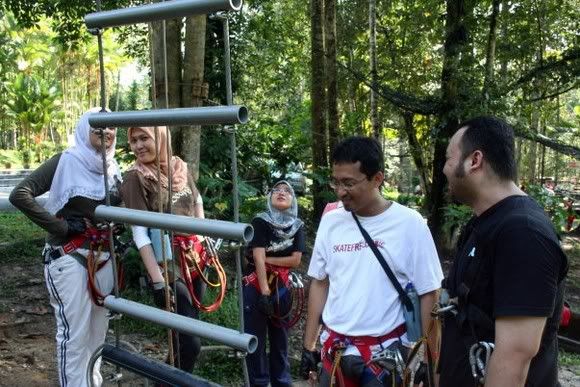 The first climb! Straight up…Into a small platform high above
My first ever flying fox! Awesome thrill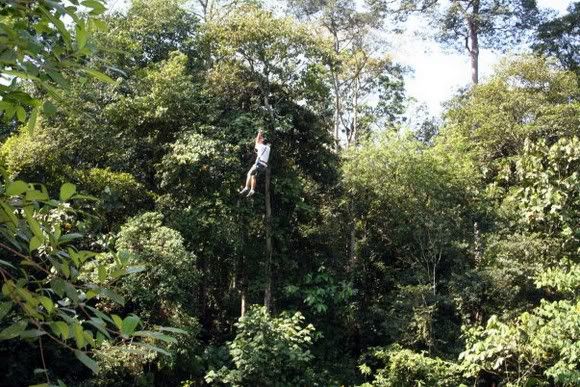 After that it was grueling 20 other obstacles in the Extreme Circuit. Some of it are shown in photos below.
More high trees to be climbed…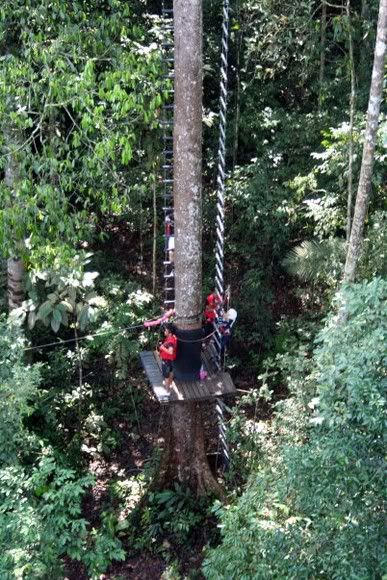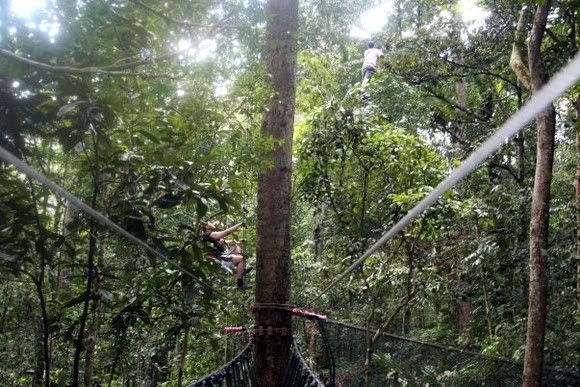 Looks easy but imagine doing it at the height of 15 meters from the ground.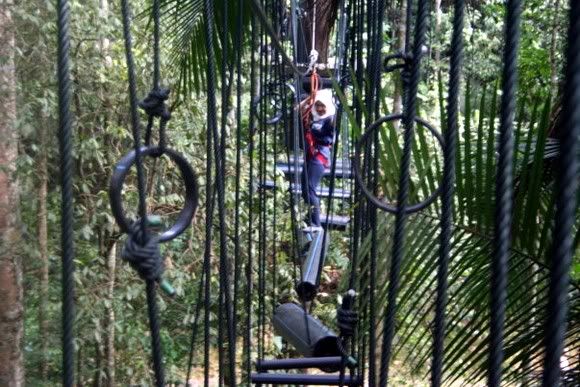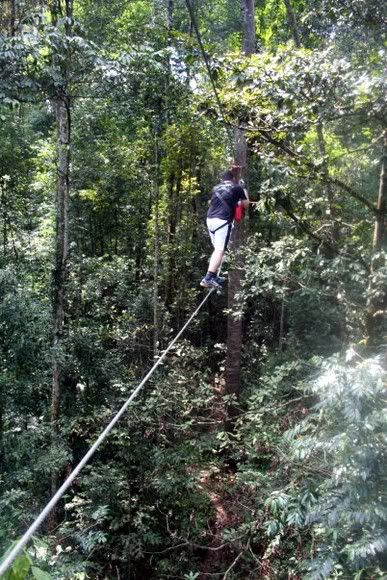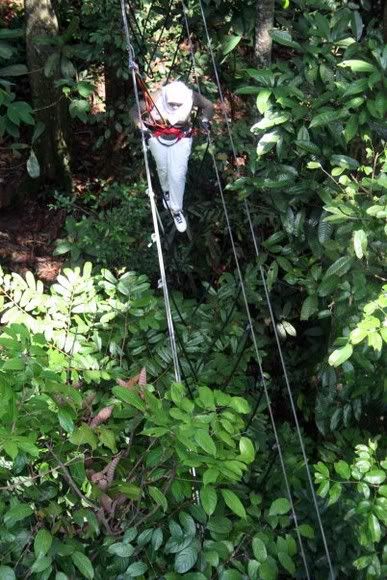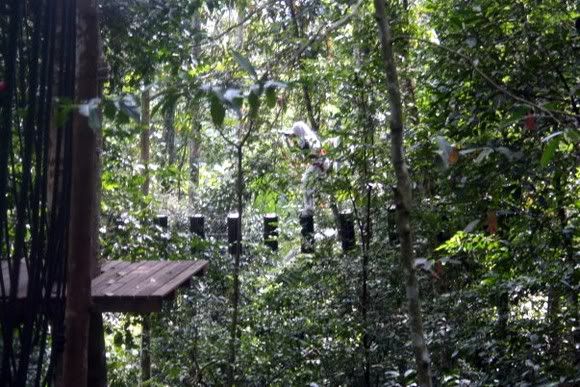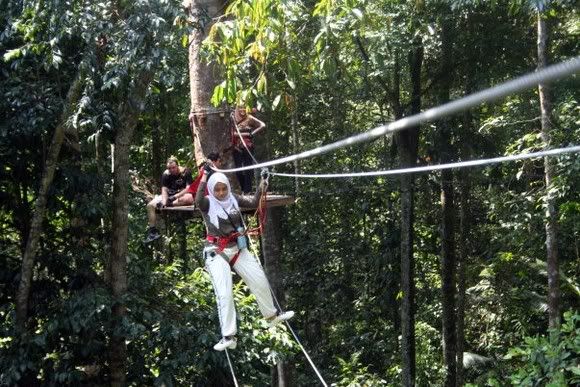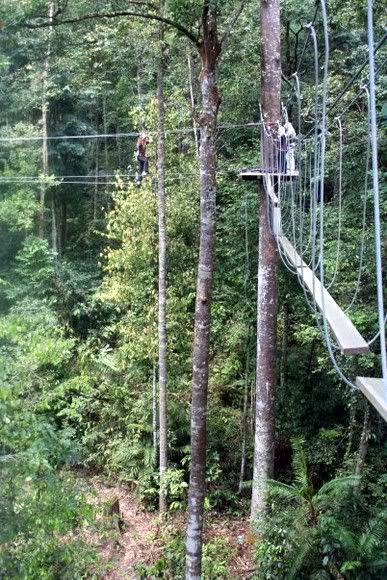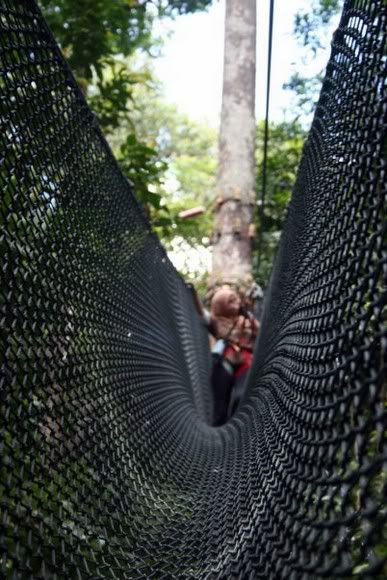 One for the album~! Me in between challenges.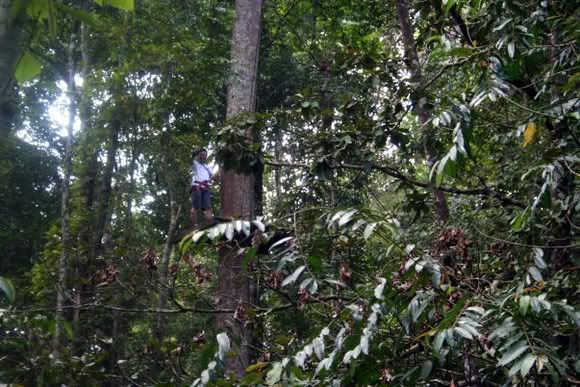 It took me around 2 hours 30 minutes to finish the course. An achievement really as it's a normal average time for completion of this toughest course. A few of my group mates including my other half stopped half way due to fatigue, mainly on the climbing ladders part!
Lastly, I have to thank my buddy for initiating this event and providing the photos (I was too scared to bring my Sony)!
Any of my blog readers interested to do this? I'm all set for another round on the least tough course, the Big Thrill! Contact me on Facebook to arrange this!