Despite having visited the federal administrative centre of Malaysia for many times, I never stop feeling amaze with the architecture and beauty of buildings and landscapes in Putrajaya.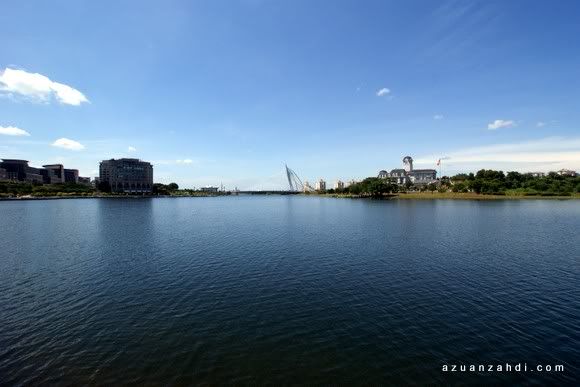 Last week I spent a few hours in Putrajaya giving a short tour of the planned city to my kakak-kakak and abang from Indonesia who has been part of my family for the last couple of years. They never been to Putrajaya and after few times of rescheduling, I finally fulfilled my promise to bring them around.
We started at the Tuanku Mizan Zainal Abidin Mosque or better known as Masjid Besi or Steel Mosque.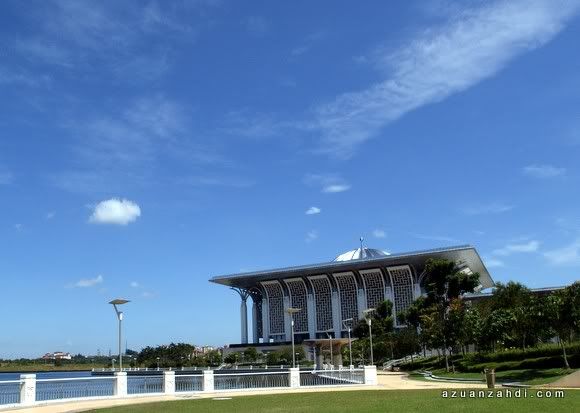 Interesting facts: built from 6, 000 tones of steel. Environmental friendly design, and does not require fans or air-conditioners. Cost – RM 200 million.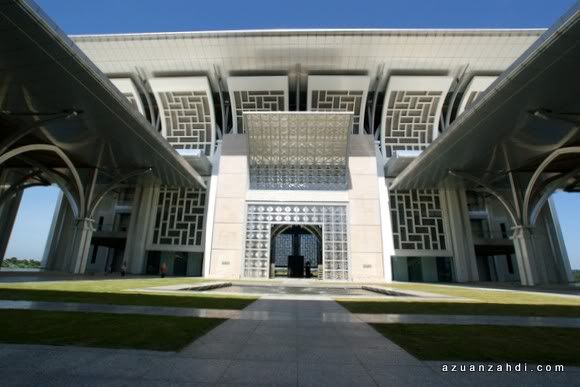 Very nice design.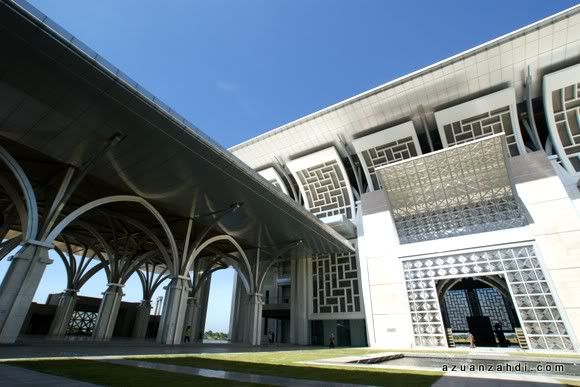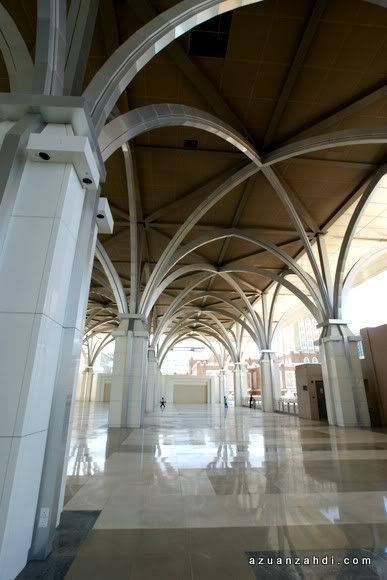 Very calming feeling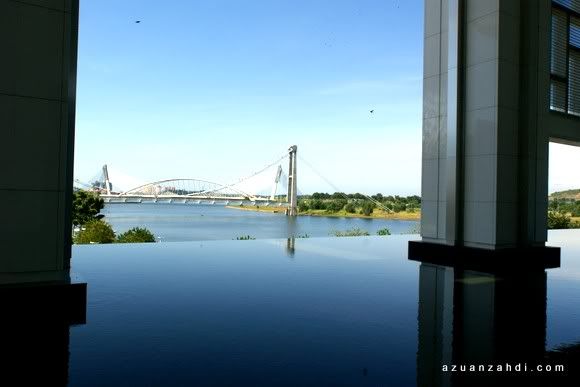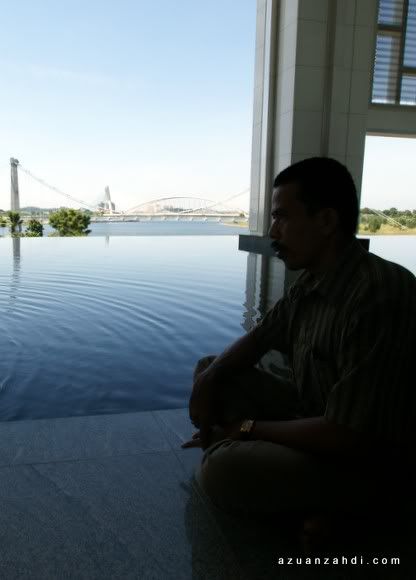 Not many mosques have this view!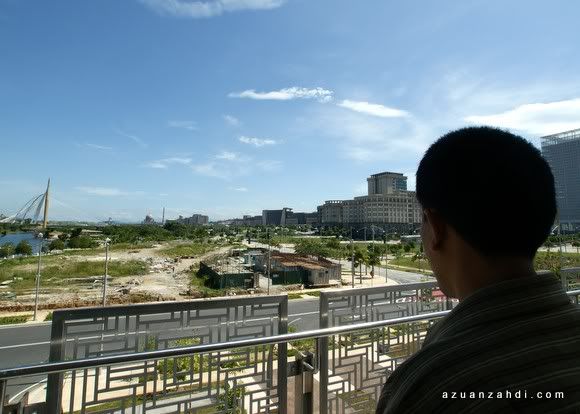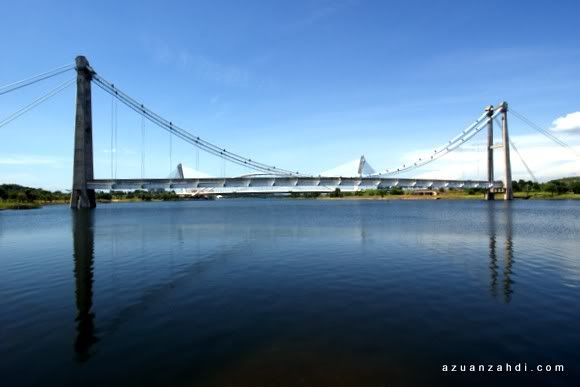 Putrajaya is a beautiful place for walking and street photo shooting, unfortunately the weather was too hot on that day and I decided to do street shooting on some other days, hence the shoot-while-driving tour action.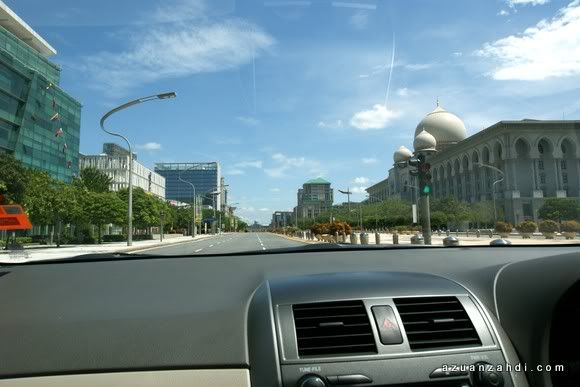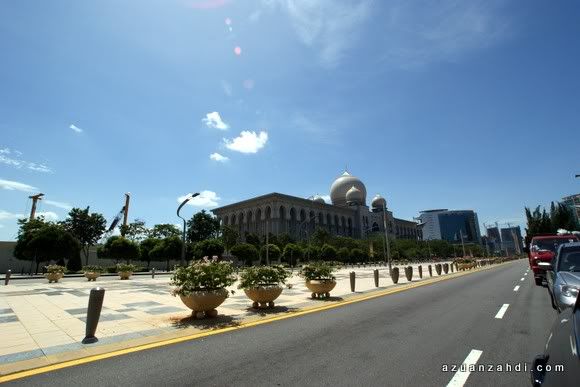 Perdana Putra, PM's office.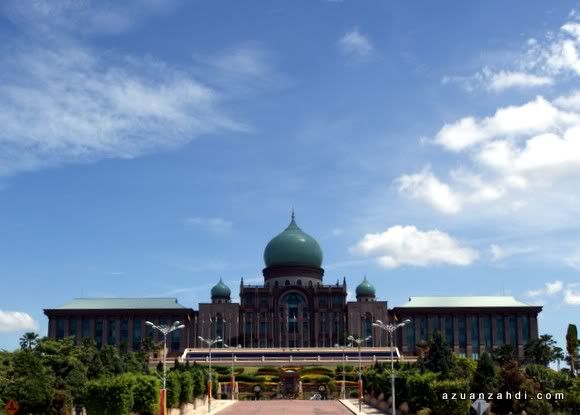 The Putra Mosque, or Masjid Putra, the principal mosque of Putrajaya, Malaysia. One of Putrajaya's biggest tourist magnet.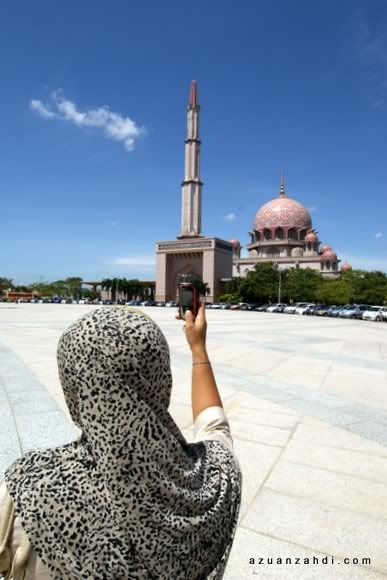 Dataran Putra – currently under renovation.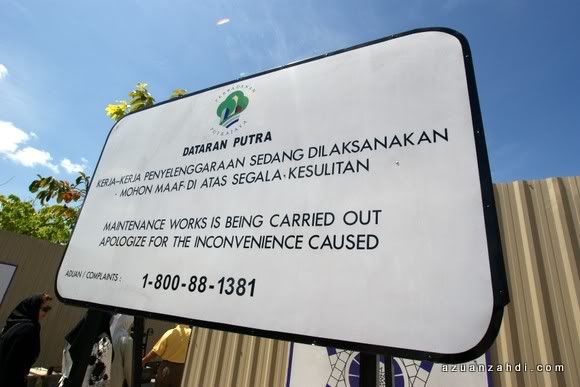 One for the album~!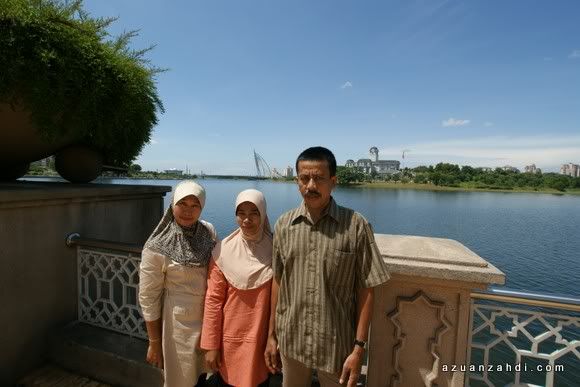 Putra Mosque from different views.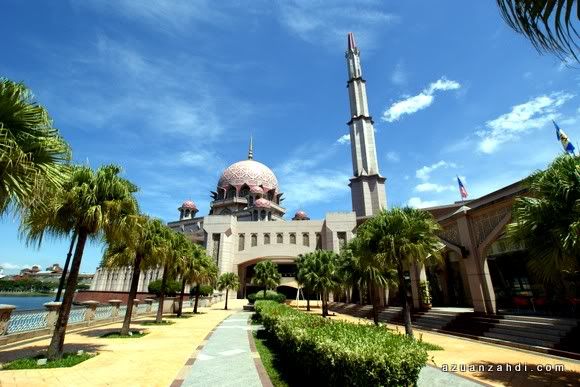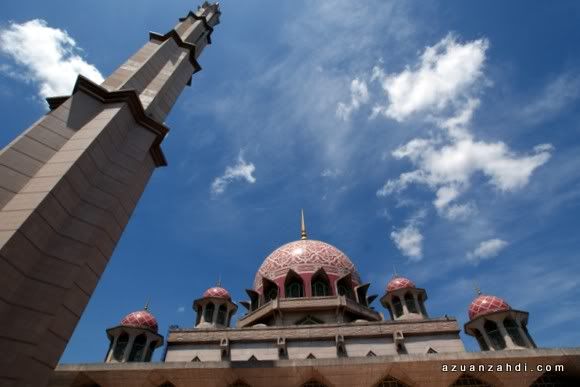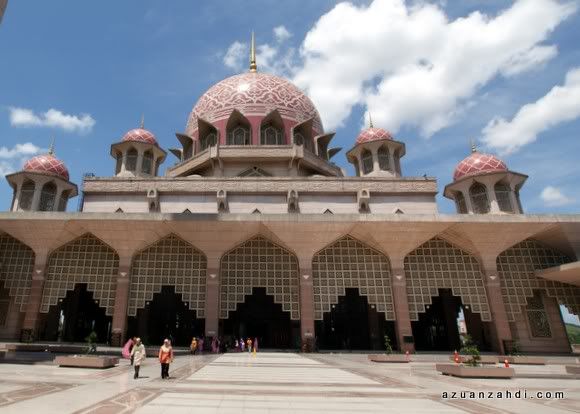 Wifi in Mosque compund but no phones in the Praying Hall please.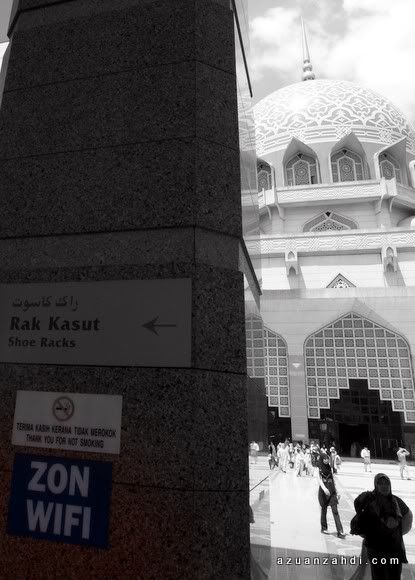 One from the album~ with the unrecognized tour guide 😛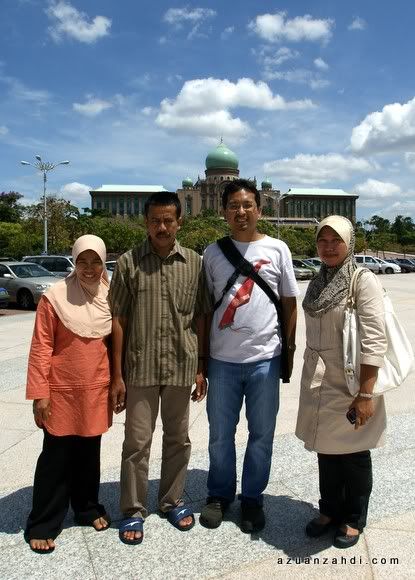 I'm interested to go on a freestyle street photo shoot in Putrajaya, anyone interested? Just a few hours of fun time with cameras and beautiful surrounding. Model wannabes are also welcome! 😛 hehe