Few months back I wrote a blog post on Nasi Lemak Royale @ Kim Bee Chew in Alor Star. Since then I've been getting a lot of visitors asking about that particular delicious Nasi Royale. I never thought it would get such a good response!
This time I'm going to share another delightful Nasi Lemak Royale outlet in Alor Star. Introducing Nasi Lemak Royale Hijau Kuning!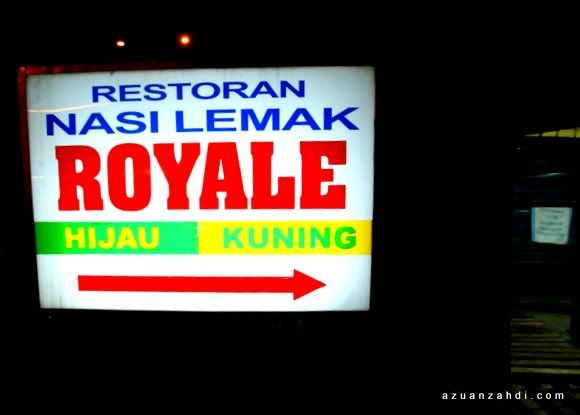 I was told it's located along Persiaran Sultan Abdul Hamid but can someone please verify this? I'm bad with directions.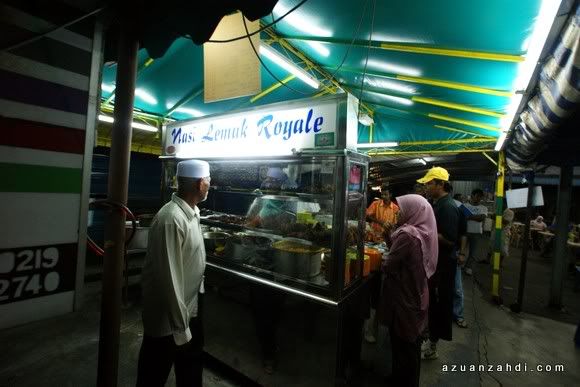 It's a typical Warung style with about 20 tables for dine-in customers. Self service.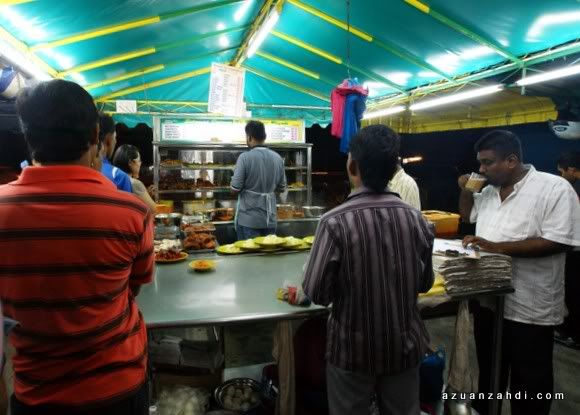 A team of 5 Indian-Muslim staff with speedy hands, good calculation skills and cool sense-of-humor.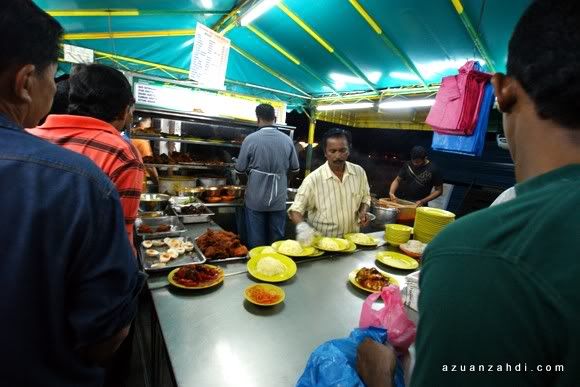 Queue can be as long as 20 minutes during peak-time, but it's definitely worth it.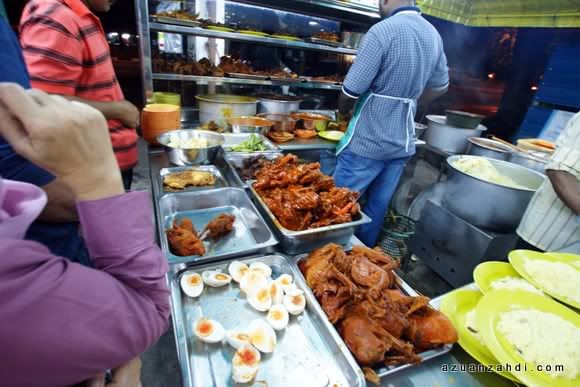 The beautiful sight of Nasi Lemak Royale Hijau Kuning. My favourite, Ayam Madu.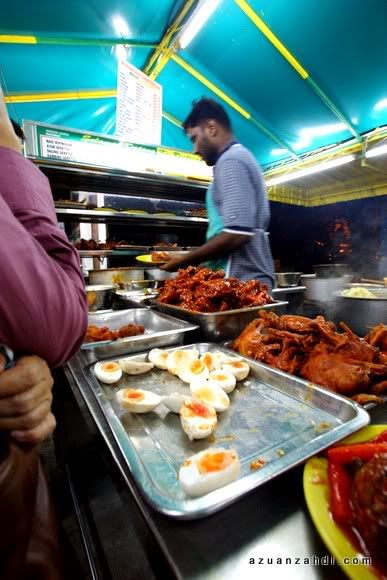 A typical dinner for me at Nasi Lemak Royal Hijau Kuning. Like a Royalty!
Hot and Spicy!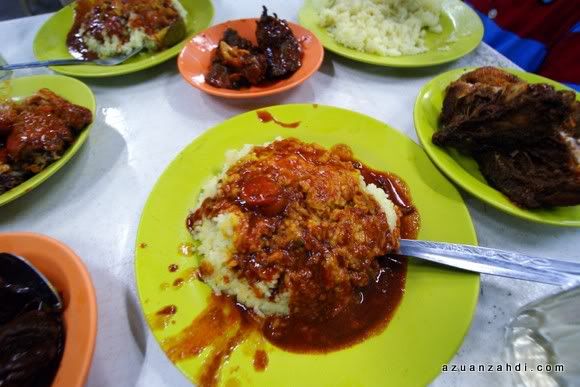 It's not healthy I know but it's definitely worth it. LOL 🙂 Give it a try whenever you are in Kedah next time.
Better still bring me along 😛