2009: A Year in Review
It's that time of the year once again. Join me in re-capping month-to-month on what have happened in my life in 2009.
*******
January 2009
*******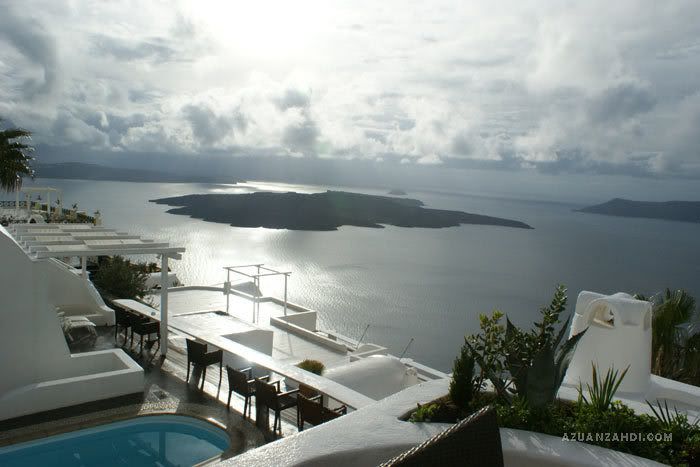 After the 'best day of my life' getting married, we had a great fantasy honeymoon in Santorini, Greece. Never have I imagined visiting this awesome place famous for its breathtaking view and the place where Sisterhood of Travelling Pants was filmed. Definitely a great way to start 'a journey' of being a husband. Click here to re-visit my blog post on our fantasy honeymoon.
*******
February 2009
*******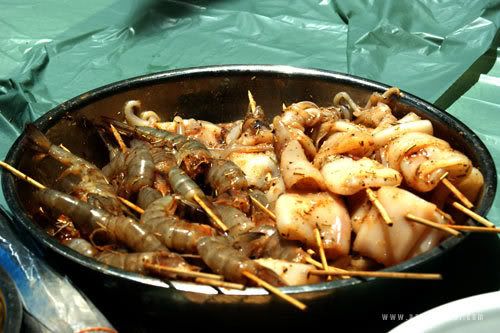 February was the month of settling down after the long and tiring wedding stuff and it's also a 'back-to-reality' month which saw me going back to work after a month of leave. It was also a month of me adapting to sharing my personal space at home with my other half. This was the month when I discovered that weekends are much more enjoyable being married and one of the bliss of having a wife is enjoying her cooking during weekend.
I blogged about my wife's cooking skills and surprisingly it was discovered by Asian Food Channel's office in Singapore which sent us two sets of complimentary gifts! A sign that there are corporate people reading my blog! Click here to read about the whole cooking experience!
*******
March 2009
*******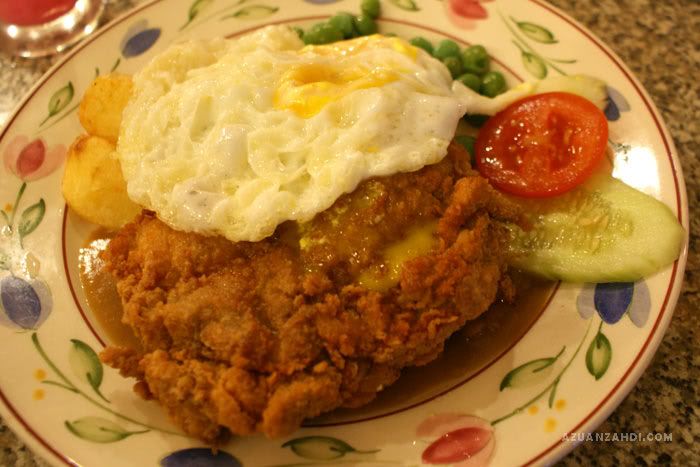 It was a busy March for me this year. In short, three things happened. I had the opportunity to provide coverage for Nicol David Online on her match during CIMB KL Open 2009. A great 1st time experience!
March was also the time I 'balik kampung' for the first time to my wife's hometown in JB. The experience was not as bad as I predicted and I actually had lots of fun and even squeezed in an exciting daytrip to Singapore for shopping! Click here to read about it.
March shall also be remembered as the month where my interest on writing on Firefly Airlines started. After flying to Johor Bahru on Firefly for so many times, I decided to write a simple review on the airlines. Little that I know that this one review developed into a good relationship between AzuanZahdi.com and the airline! Click here to re-visit my first review on Firefly Airlines.
*******
April 2009
*******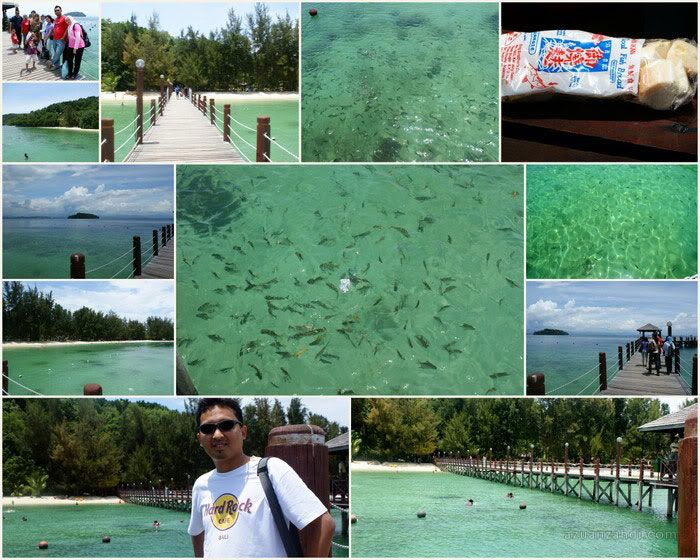 This is the month where I travelled to Kota Kinabalu and discovered the beautiful island of Manukan and the delicious seafood in Kota Kinabalu. Click here and here to read about my Kota Kinabalu experience. The trip has also inspired me to launch Kinabalu 2010 adventure which will be one of my 2010 resolution!
*******
May 2009
*******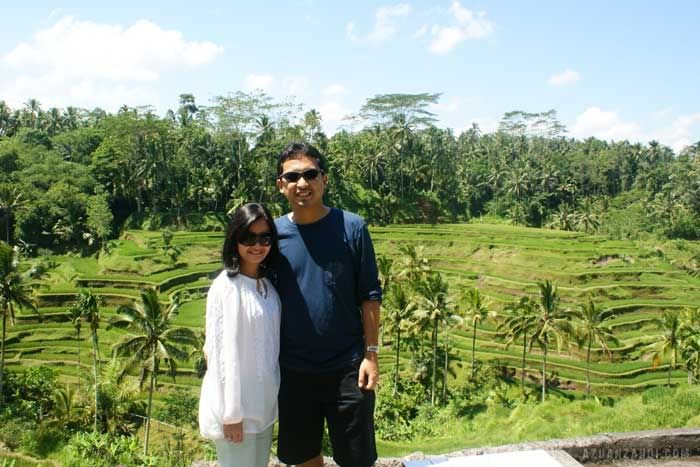 May this year was one of the busiest months. I received an invitation to blog about the World Squash Day Celebration in Penang and did it within 12 hours. Click to read about the WSD Penang and 12-hours in Penang.
May was also the month my other half and I went for another holiday in Bali. Surprisingly it was not a good trip, maybe it was the weather or the crowd or the cheap hotel but we did not enjoy the place that much. My Bali trip report can be read here.
If there's one thing to remember during the month of March, it must be the event of "A Night to Remember 09: Ride on Harley, Fly on Airbus". It was really a great feeling to be able to combine my passion towards aviation and also giving back to the community.
*******
June 2009
*******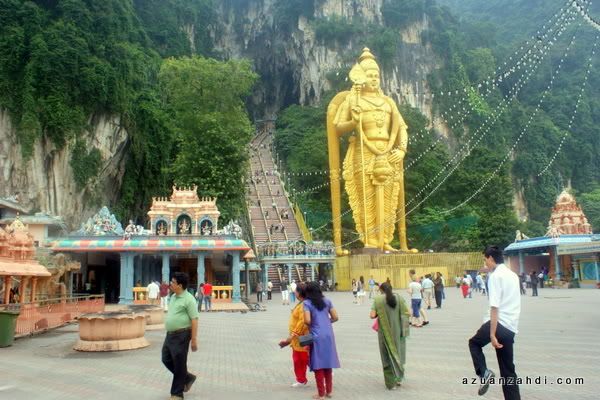 It was one of the slowest months for 2009. My focus was mainly on work as there were many tenders that need to be submitted. Nevertheless in this month, I had the chance to visit Batu Caves for the first time.
It was also the month where AzuanZahdi.com started a dedicated section on Firefly Review as a way for me to build up my capacity as an aviation blogger. Click here to read my Firefly Review series which so far has reached 18 episodes!
*******
July 2009
*******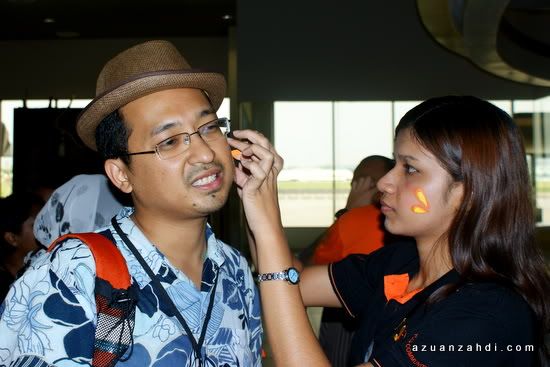 Two big things happened in July this year. The first one being an invitation for me to judge for SIFE Malaysia National Competition. After years being away from SIFE, it was nice to be able to be back contributing my inputs. Click here to read on my Judging SIFE Competition experience.
Another big thing that happened in July was a trip to Singapore. This was not just another trip to Singapore as I was invited as an aviation blogger by Firefly Airlines to cover the launching of the Singapore route. I was the only blogger in a delegation of about 13 media people who were given a 2D1N all-expenses paid to cover the launching. It was definitely one of my key achievements in 2009! Click here to re-visit the experience I went through while covering the launch.
It was also the month when I had dinner with Dato' Nicol David!
*******
August 2009
*******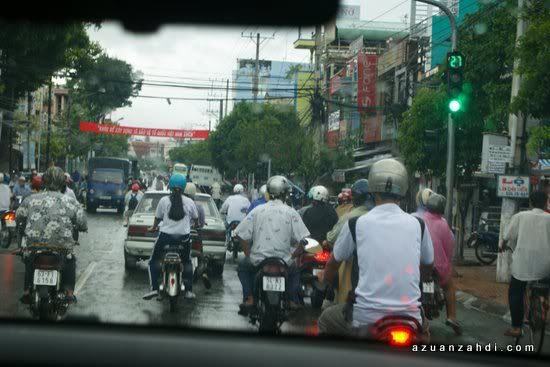 Following my series of articles on aviation, I was invited by GRA Communication on behalf of Subang SkyPark Terminal to go on a media tour of the refurbished Subang SkyPark terminal. It was again an eye-opener and to some extend a recognition of my past effort to be invited as the sole blogger to go on the media tour. Click here to read about the media tour experience.
Also in August this year, I had the 'rare' experience of witnessing first hand the 1st stage selection of flight stewardess for Firefly Airlines at the walk-in interview in Subang Jaya. It is to date one of my favorites review on my Firefly Airlines series. Click here to read about that episode.
It was also the month where work has brought me all the way to My Tho City in Vietnam. Click here to read about my Vietnam Trip.
August was also unique because it was the first time that I went through fasting month at the side of my lovely wife.
*******
September
*******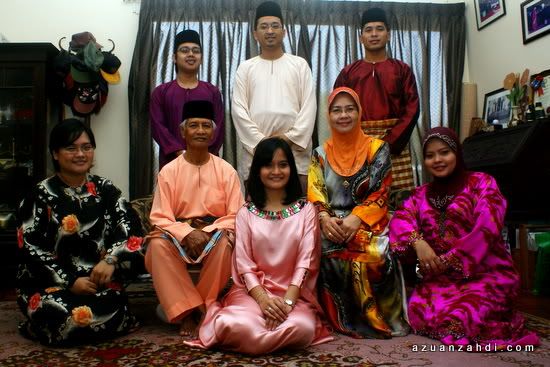 In September, surely a memorable experience is my first Hari Raya as a married guy. It was a fun Hari Raya being able to celebrate it with my wife, family and my extended family. When it comes to celebration, it is always the more the merrier! Click here for my 2009 Hari Raya Experience!
*******
October
*******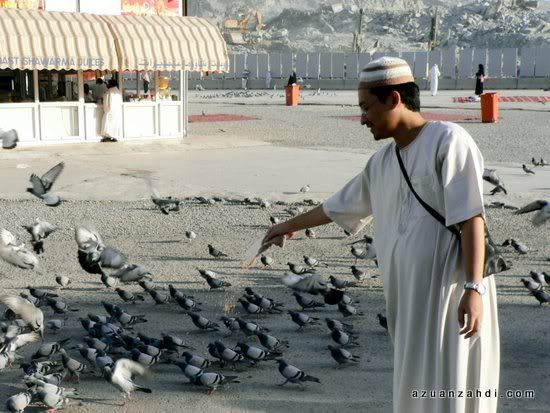 In October, Thunderbirds came to Malaysia and I covered their show in my blog here. I also had the opportunity to witness a history in Malaysian sports by attending the Arena Nicol David Court Naming Ceremony.
Also in October, I had a taste of Saudi Arabia. An impromptu work trip brought me to Riyadh, Jeddah and also a side-trip to perform Umrah in Makkah and a quick visit to Madinah. A memorable experience that can be read here.
*******
November
*******
November is always about one and only one event, my BIRTHDAY! Turning 28 years old this year, I decided to do something different and something that I have always wanted to do for quite some time. Instead of normal parties and birthday BBQ, I opted for a fun birthday celebration with some kids in an orphanage in KL.
Simply my best birthday celebration ever! Click here to read about the experience.
*******
December
*******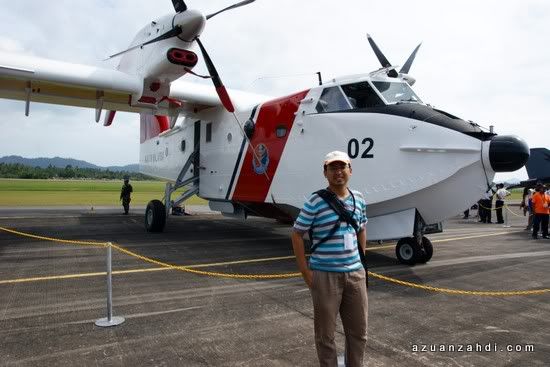 It's the holiday month! For every weekend in December, I was away exploring new places in Malaysia. I had my first LIMA experience, a quick Singapore Getaway and the most interesting is an early 'Xmas gift', a free trip to the Monsoon Cup. Click here to read about my once-in-a-lifetime experience being on the HOT Seat of an actual race in Monsoon Cup courtesy of Firefly Airlines.
Wrapping up a great year, we had our first anniversary celebration in Tanjung Jara Resort, a beautiful resort 90 minutes from Kuala Terengganu. Photos from the trip available here and blog post will be published this weekend.
***
I had 11 great months in 2009 only to be disappointed by one bad news in December but I shall keep this to myself for the time being. In a nutshell, it has been a blasting year 2009 with what I consider huge achievements as far as my personal career, relationship and my blog are concern. I thank the mighty God, my wife, my family and friends for all their support and opportunities and look forward for an even better year 2010!
Happy New Year everyone!