Exploring the Beautiful Langkawi
While LIMA09 was a big letdown for an aviation enthusiast like me, Langkawi still has many to offer as far as holiday destinations are concerned. My second objective of the trip was of course to discover the beautiful Langkawi Island.
For the rich and famous, Langkawi offers luxurious cars available for rental at an affordable price thanks to its duty free status.
For mere commoners like me and my friend, there's always Proton Iswara versi rempit. Comes with occasional air con and radio that can go full blast.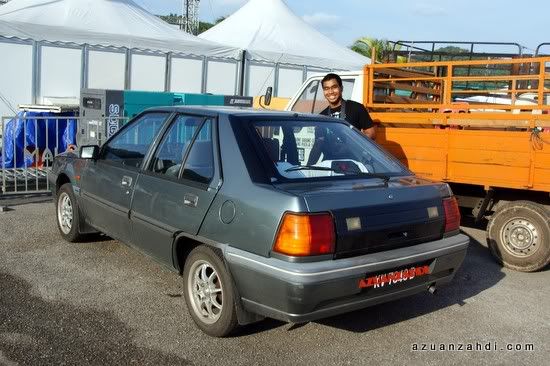 And most important, it's a steal at rm200 for 3 days during this peak season. Nevertheless my travel buddy came prepared with GPS and Maps that made this powersteering-less Iswara a fun experience!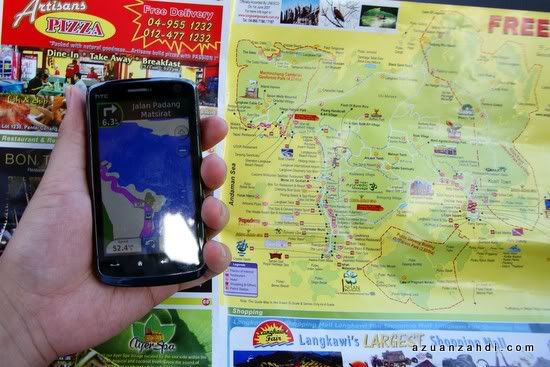 We checked in to our cheap hotel and decided to have early dinner at Pantai Cenang, a famous stretch in Langkawi.
Restoran Haji Ramli is quite famous in Pantai Cenang area.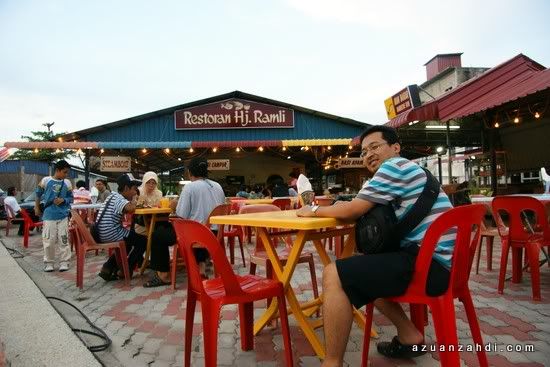 So famous that the even the shop across have the "opposite Hj Ramli's restaurant" on its signboard.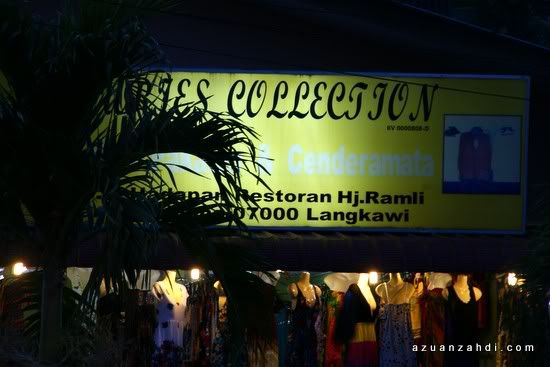 The delicious seafood meals, fresh and deliciously prepared although high chance the seafood are from somewhere else (e.g.:Thailand) rather than Langkawi! Well the ambience that matters.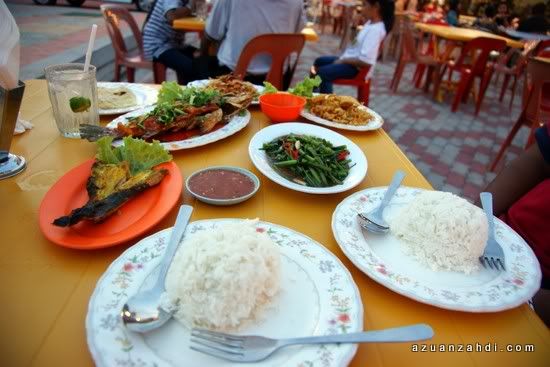 It is good to walk along the Pantai Chenang stretch after a heavy meal, enjoying the sight of a typical tourist island. It is as good as the beach shops at Kuta and Phuket.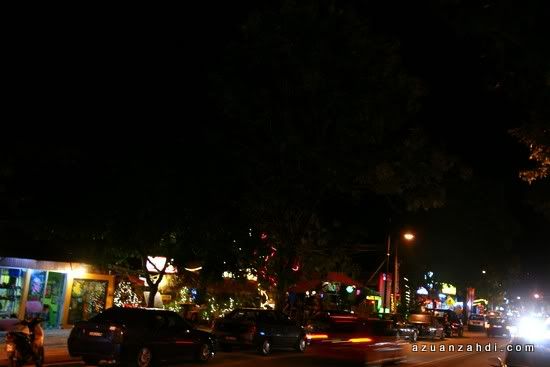 We found this interesting low-budget fun fair that attracted many locals. My favorite was this Ferris wheel that spins real damn fast!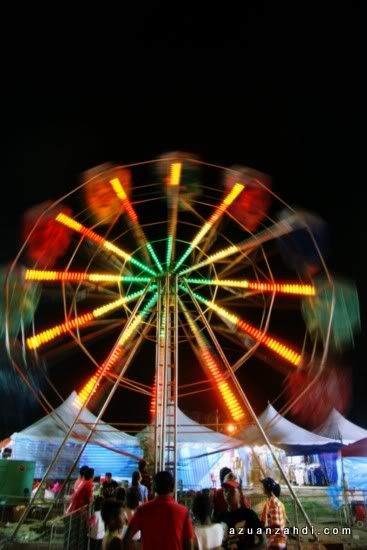 Not to forget the scary train ride inside one small 'haunted box!'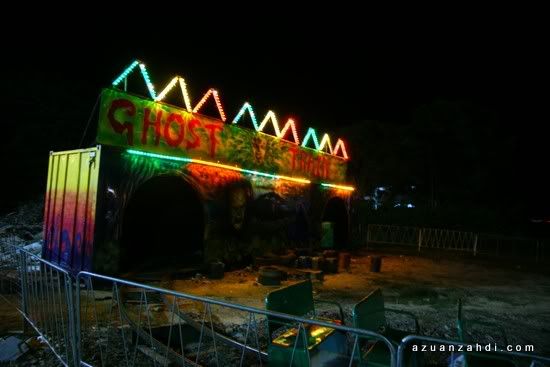 Day 1 activities were ended with a nice foot massage by the beach and a good night sleep at the hotel.
**
Day 2
Oriental Village was our first destination on day 2. Hoping to beat the crowd by being there as early as 10am, we were disappointed to see this sign.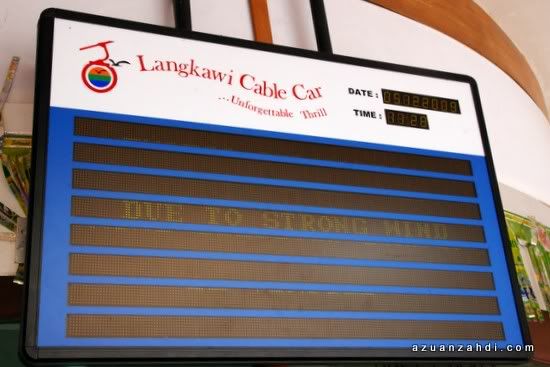 Apparently the wind was too strong in the morning and the cable car services have to be temporarily suspended.
While waiting for the wind to settle down, we decided to try out one of the cool attraction at the Oriental Village, the Segway ride.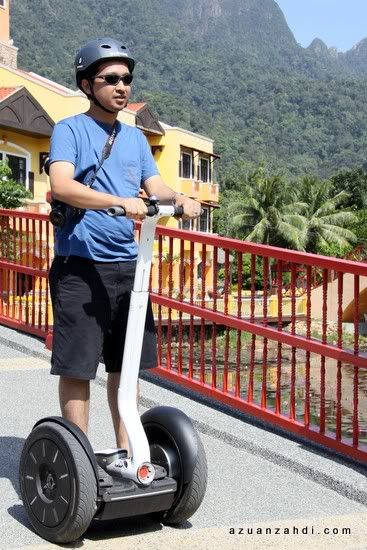 For RM17, we had fun touring the whole Oriental Village at our own pace. There's something cool about Segway that made me wanting more. One ride is never enough!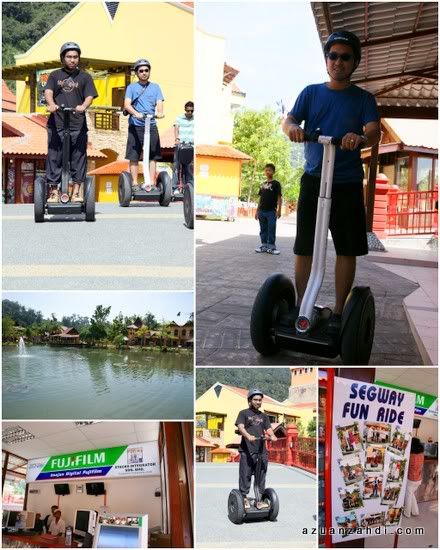 Located just next to Oriental Village is the geological wonder of Telaga Tujuh (Seven Wells Waterfall). Seven Wells is a spot where a freshwater stream cascades down about 90 metres via a series of seven natural pools.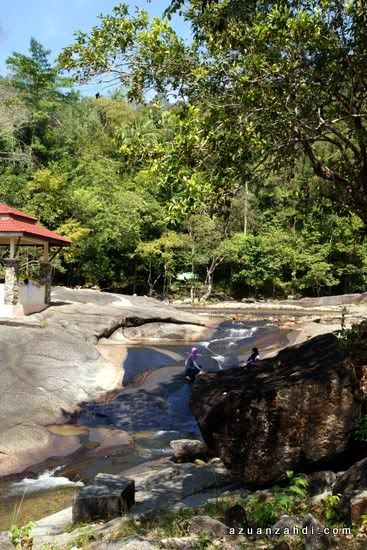 Like many things in this world, great things do not come easy. To reach the lowest level of the waterfall, one need to take a series of steep steps that surely make an unfit dude like me suffers.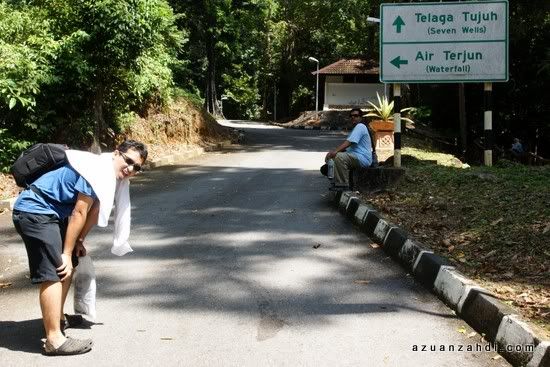 The climb from the lower falls becomes increasingly scenic the higher you go. It's worth all the effort after seeing the breathtaking view and the cold water flowing all over the body!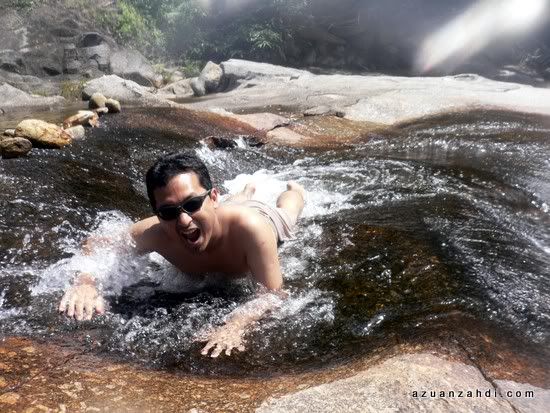 After chilling for 3 hours at the waterfall, we went back to Oriental Village and were pleased to learn that the cable cars are up and running.
The ride was quite thrilling due to the height in between the stations. The top of Mount Mat Chinchang offers breathtaking views of Langkawi and surrounding islands. The top most station was designed to allow plenty photo opportunities for visitors especially camwhores!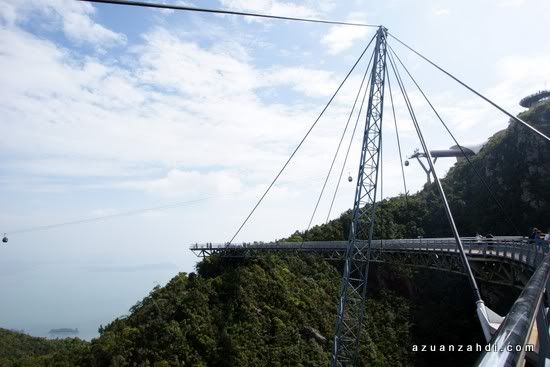 Ok I admit, I love being on both ends of the camera.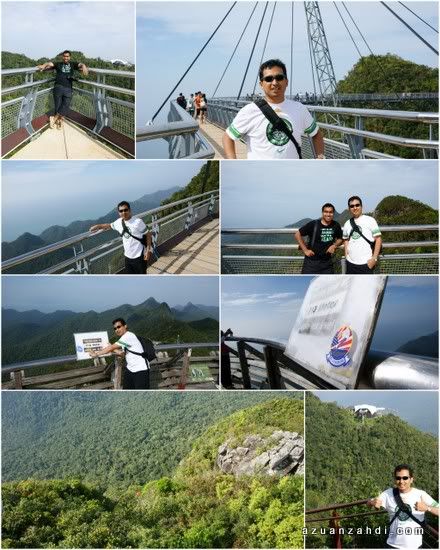 After almost a full day of adrenaline rush being on the cable car, walking at 710 meters high and refreshing waterfall experience, we made our way back to Pantai Chenang area for our next destination, Laman Padi Langkawi.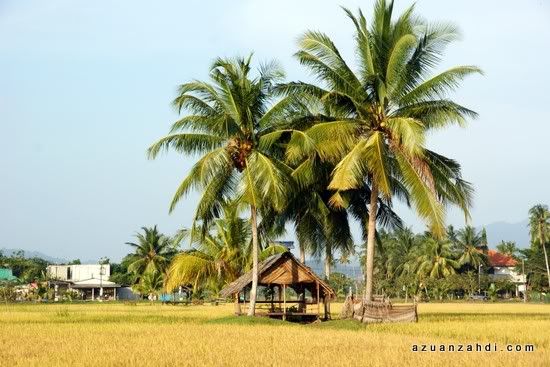 This is the place that showcases the history, heritage and development of the nation's rice growing industry. It's a one-stop destination to experience first-hand the stages of paddy planting and harvesting all the way to processing until it becomes the final product.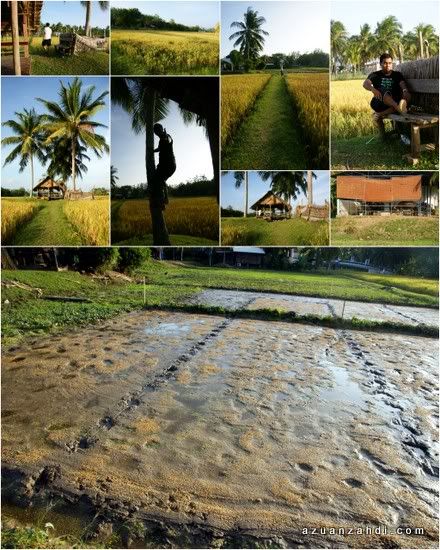 We arrived after the opening hours but were still lucky to be able to get in and enjoy the excellent view. A great photo taking opportunity indeed!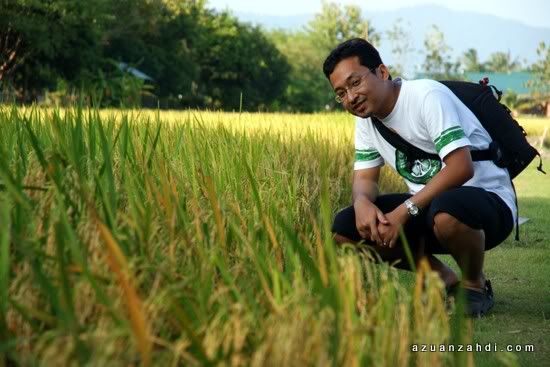 Experience the beautiful countryside and the peaceful landscape of paddy fields. We just sat there and chat for an hour without anyone bothering to chase us out. Well done Langkawi-ans!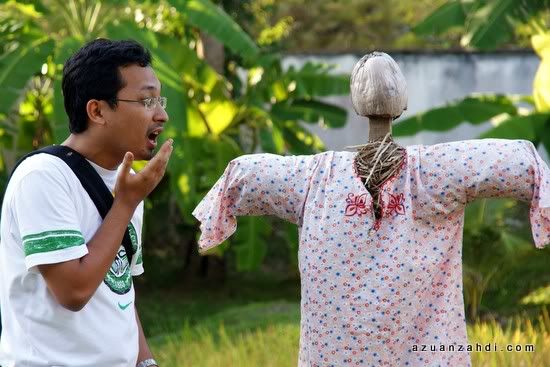 Day 2 ended with another heavy dinner in Kuah followed by another round of well-deserved body massage to ease out the muscles after a long day.
Day 3 is a rather short one. We packed up our stuff, check out from the hotel and went for quick chocolate shopping in Kuah town.
Our first destination for the least day, the famous Dataran Lang or The Eagle Square.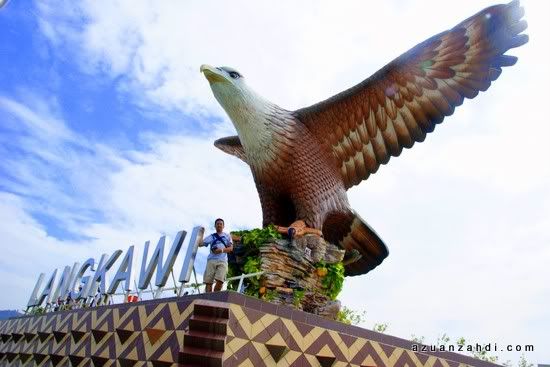 A must-visit place if you're in Langkawi as it's really the icon of the Island.
Before we proceed to the Airport, we made a quick stop at the Langkawi Air Hangat Village only to be disappointed as it is under heavy renovation hence there is not much to experience.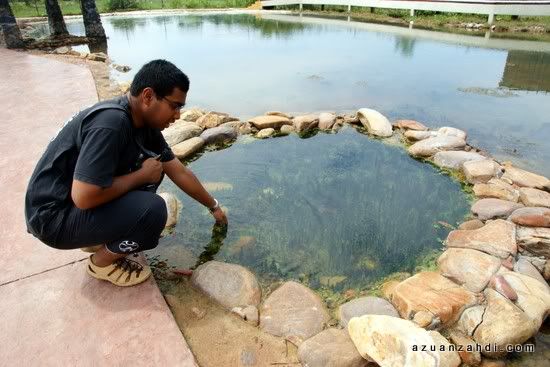 The scenic beauty, tranquil surrounding and plentiful tourist attractions have made Langkawi one of the best holiday destinations in Malaysia. While it is far from becoming Bali or Phuket, Langkawi has its own charm especially from the historic and nature's point of view. Since I still have an unused return ticket to Langkawi, I am already planning for another trip to visit some other hidden attractions on the island as well as to do some island hopping. Till then, if you're thinking of a short weekend holiday, why not give Langkawi a try!