Islamic Civilization Park @ Kuala Terengganu
Apart from being on the Hot Seat for Monsoon Cup, I had a few hours to myself to tour Kuala Terengganu. Prior to this Monsoon Cup trip, I've been to KT a few times, the last one being the songket shopping daytrip. Skipping Pasar Payang and other usual attractions I've been to, this time I decided to spend my couple of hours simply driving around in KT. Here are some of my photos.
Welcome to Terengganu!
The RM150 per day new Proton Saga!
I wish I have more time so I can enjoy a nice Beca ride and have a good chat with the locals but not on this trip.
A very windy day, a normal sight during Monsoon Season
Monsoon or not, the fishermen are always ready to go out.
My 1st stop, Taman Monumen at the Islamic Civilization Park in Pulau Wan Man.
The Islamic Civilization Park is an interactive journey of Islamic monuments of the world. It is an an opportunity for visitors to see the wonders of the Islamic world through scaled-down replicas of many of Islam's greatest mosques, minarets and palaces from around the world.
After a tiring day in the Hot Seat, I could not walk around the park. Luckily there are tram services and bicycles that can be rented.
There are 21 monuments of Islamic architecture on the island, including the Dome of The Rock in Palestine, the Grand Mosque in Mecca, the Al-Hambra Citadel in Spain, the Taj Mahal in India, the Kalyan Minaret in Uzbekistan, the Samarra Mosque in Iraq, the Mohd Ali Mosque in Egypt, the Qairawan Mosque in Tunisia, the Allepo Citadel in Syria and the Kul Syarif Mosque in Russia.
Some of the 21 monuments: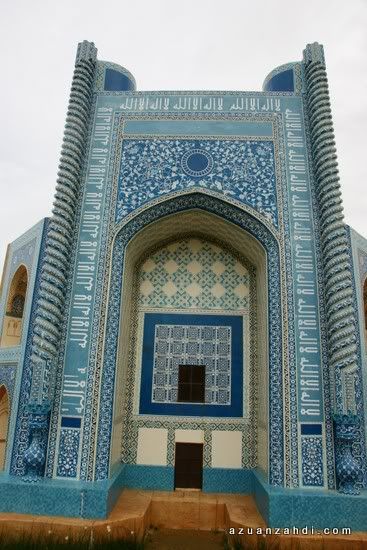 The replicas are quite accurate. Check out the photo below, if I don't tell you it's a replica I'm sure many would think it's a real photo of Masjid Negara!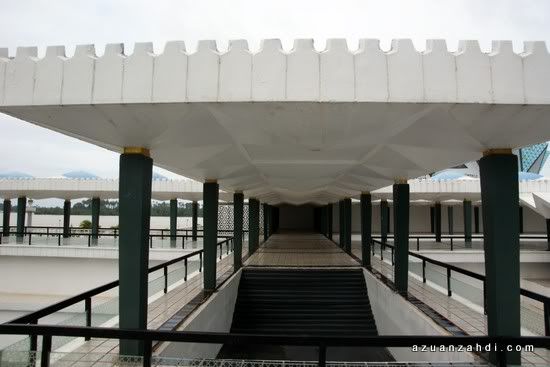 I also had the opportunity to drop by at Terengganu's own icon, the Crystal Mosque. The state-of-the-art mosque, made of crystal shine glass with a steel foundation, is just next to the Monument Park.
With only few hours to spare, there is not much I can see. I then settled down for the day at Felda Residence, a super-cool hotel in Kuala Terengganu. For RM160 during a peak season, this is what I get!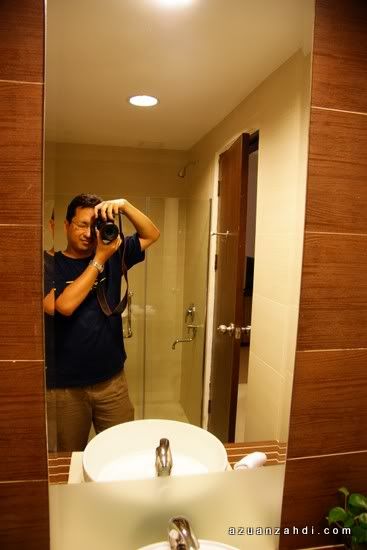 A real classy hotel at a great price! Well done Felda!
The next day I flew back to Subang and flew to Langkawi for LIMA 2009, which is enxt on my blog posting order 🙂