Interview with UiTM Malacca Students
It's the raining season again and just like previous years the thunderstorm every evening is a serious threat in particular to my computer peripherals. I am recovering from a power surge incident that fried my motherboard and modem which after RM600 and the whole 48-hours weekend, I'm not yet fully recovered.
While I try to recover and regain my blogging momentum, I would like to share some photos and the experience that I had being interviewed by 4 university students.
On one find day a couple of months back, I received an email asking some questions on my blog posts and requesting for an interview for a university assignment. After few emails I got to know more about the interview, which was part of a final year project for a group of Mass Communication students in UiTM Melaka.
I was approached as a blogger who writes articles/blog posts on aviation scene in Malaysia. Although I'm not a 100% aviation blogger, I am happy to be recognized of having plenty of aviation related information on AzuanZahdi.com. These students were completing their project which studies the application of media on airline business which include new media such as blogs.
After few rounds of exchanging emails, I had the opportunity to sit down with these students. They were supposed to come down to KL city centre for the interview but on last minute notice I had to flew to Singapore on business hence the change of venue to LCCT right after I landed back in KL from Singapore.
These are some of the photos of the interview:
I was nervous being interviewed for the first time.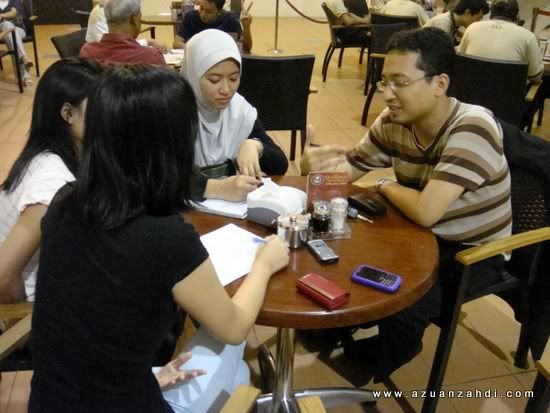 These students did their homework and are well aware of their research topics. Well done!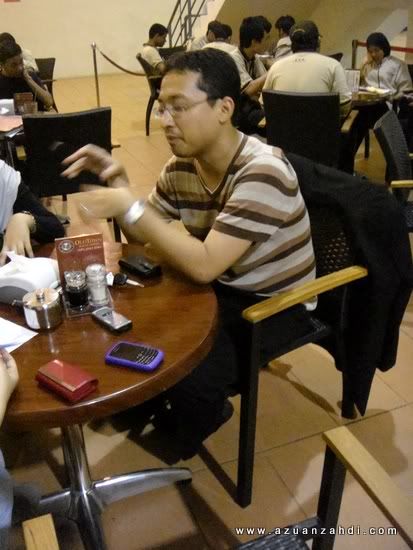 I am satisfied to be able to help these students as I know how difficult it was during my time to get inputs from real-people and real-businesses for academic-projects. Go UiTM! 😀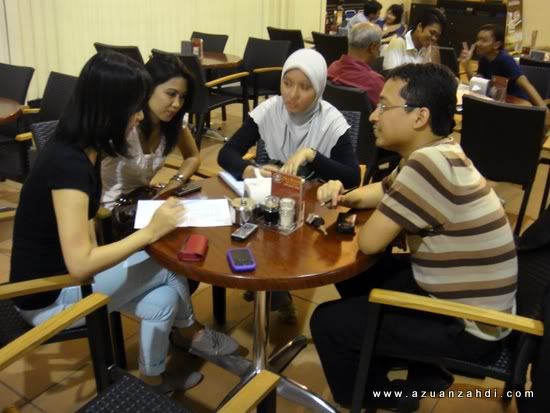 One for the album 🙂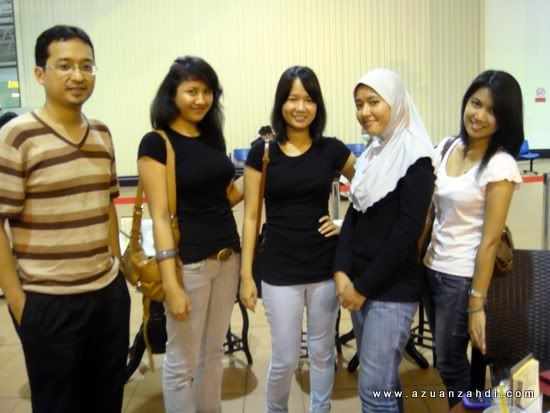 Thank you for coming all the way from Malacca to interview Azuan 'the blogger', something I myself never imagine 🙂