The Best Birthday Celebration! Part 1
Today, one day from my actual 28th birthday (my birthday is on 9th Nov), I had the best Birthday Celebration ever! Thanks to my other half, my best friend and few of my good friends, my turning 28 celebrations is something I will remember throughout my life. After so many years of BBQ Birthday party, family dinner and cake cutting birthday celebrations, I wanted to do something different this year. Something that makes me appreciate more on what I have for the last 28 years.
And my wish was granted; something different is what I got. Introducing the theme for my 28th birthday celebration,
"Azuan's Birthday Celebration and Fun Time with less-fortunate Kids".
It was not a high-profile charity event. NO big names. NO Vips (except for the Kidsof course). NO News Coverage. NO Glamour. NO Big Time Sponsors. Just effort from the heart. .
It makes so much sense. I love children, I love helping less-fortunate children, I love conducting fun kid's activities. And what more can I ask for then having to do something fun alongside my other half and my good friends. Preparations were made by my other half and my best friend and within days we have managed to secure a place to visit and conduct my birthday celebration.
Here are some photos of the great birthday celebration!
At 9:15am, we arrived at the orphanage, a small privately run house registered with the authorities which houses 13 orphans from different ages.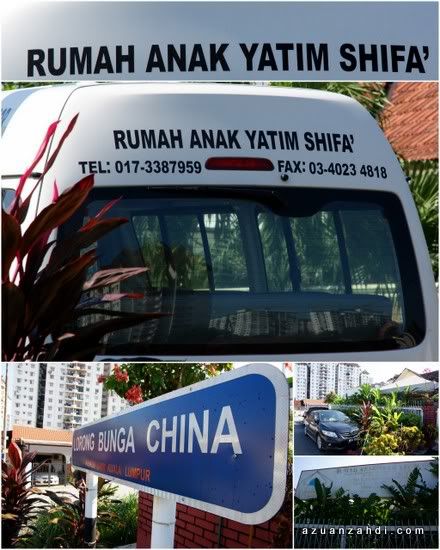 Last minute-preparation while waiting for the rest to arrive.
The guest list. The Abang-Abang and Kakak-Kakak for the event! These are my friends (and my wife) who sacrificed their Sunday morning to celebrate my birthday with these less-fortunate kids. I salute them for their time and effort.
Jiji briefing everyone on the event flow.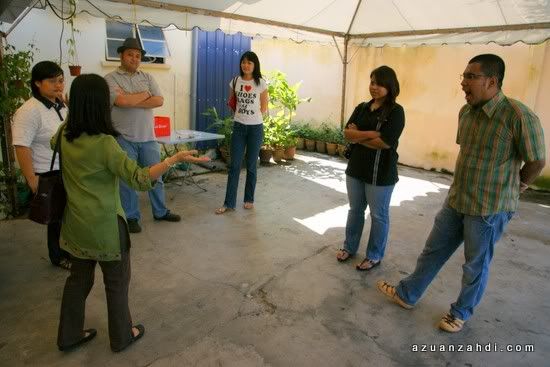 At 10am we were introduced to the kids. At this point, they were all very reserved and quiet as they were not familiar with any of us.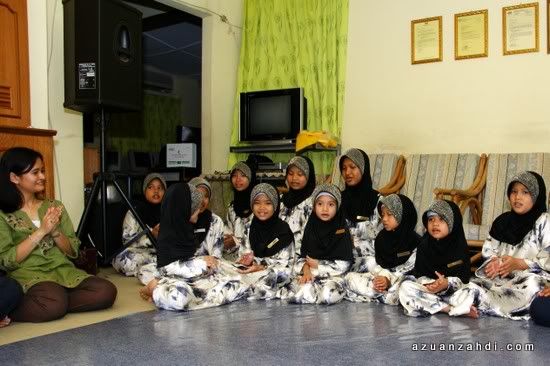 Zamil started with the ice-breaking session, a simple "Do-This and Do That Gate"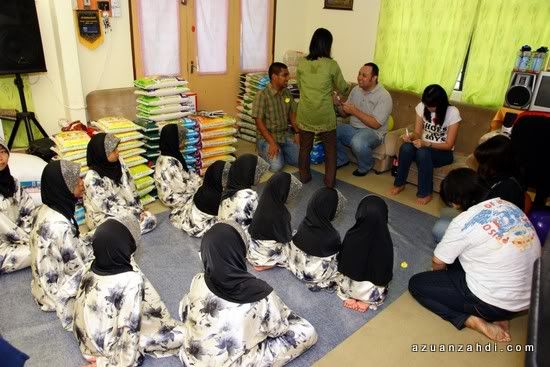 Slowly they started to smile and be more comfortable with us.
Jiji and Ayu dividing the kids to 3 different groups.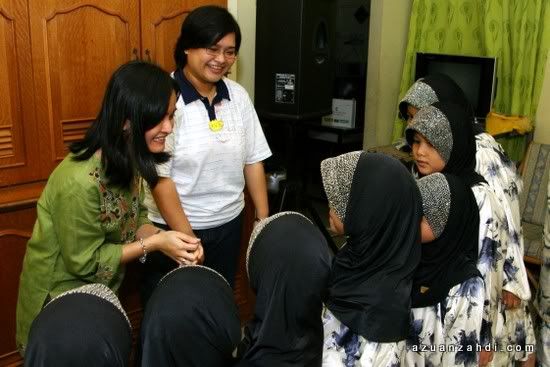 Group 1 with Neeza
Group 2 with Alicia
Group 3 with Ayu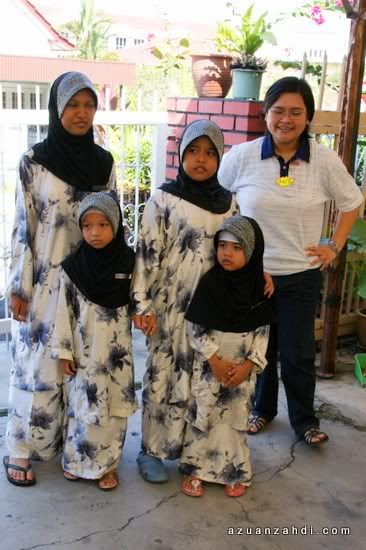 The 1st Game – Blindfold Walk, a game of trust, where group members have to guide the blindfolded members to walk across a path surrounded by 'explosives and mines'.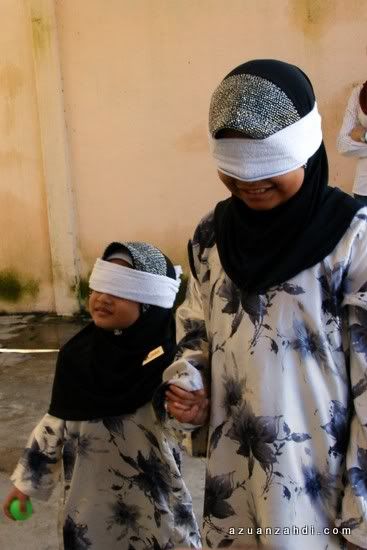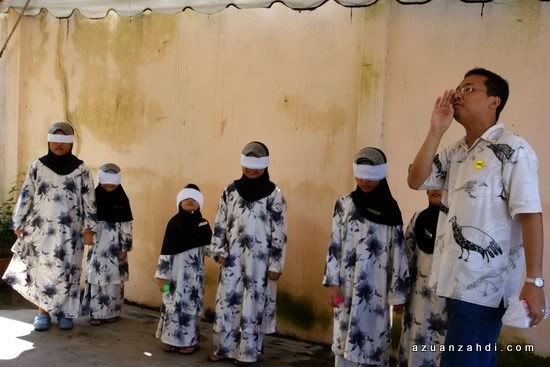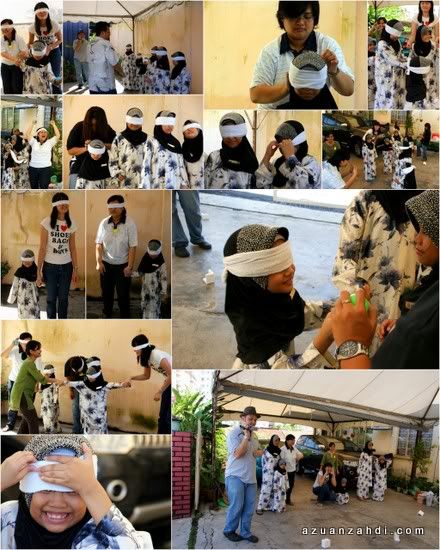 The 2nd Game – Hit the Bulls Eye, a game of teamwork and planning with the objective of putting the plastic ball on the bull's eye by blowing through the giant straw. It was easier said than done but all three groups managed to hit the bull's eye.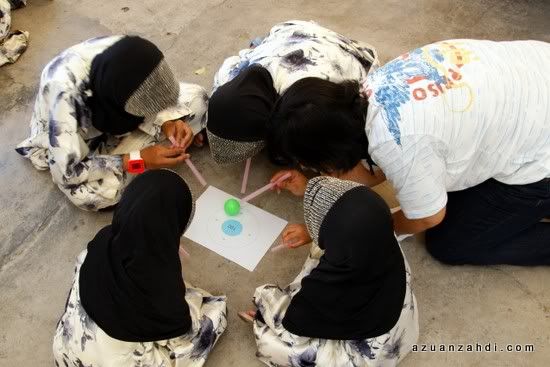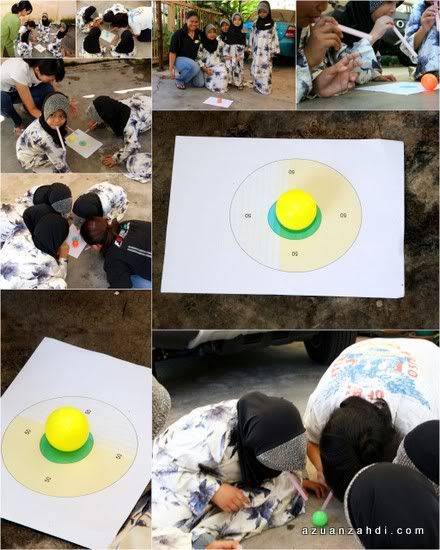 The 3rd Game – Egg Drop. A classic problem solving with the task of building an egg package that can sustain a 2 foot drop.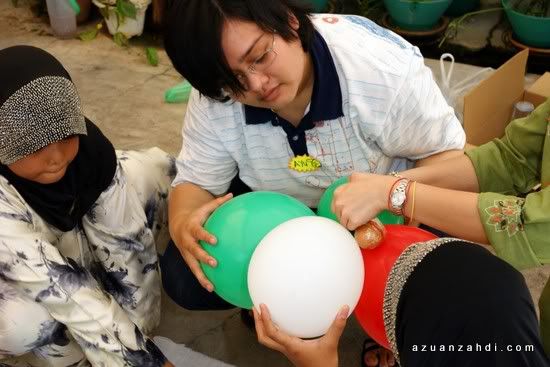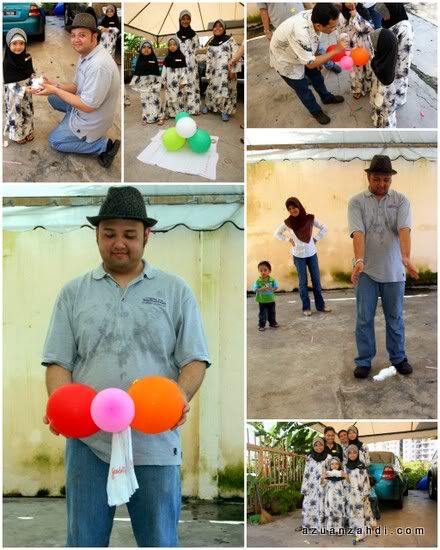 Birthday Boy giving out the Morale of the Story for each game
Makan-time, we ordered Dominoes Pizza. For some of the kids, it was their first time eating Dominoes so we ordered 12 regular pizzas with different toppings.
Yummy!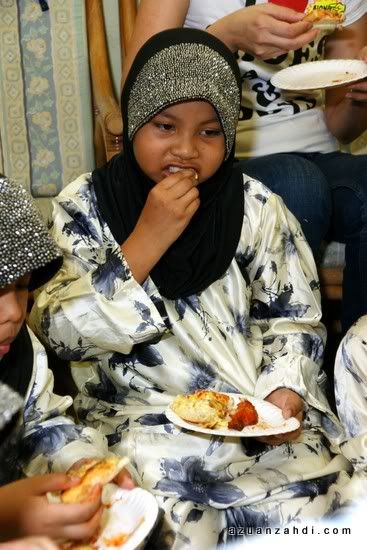 No Birthday celebration is complete without a Birthday Cake!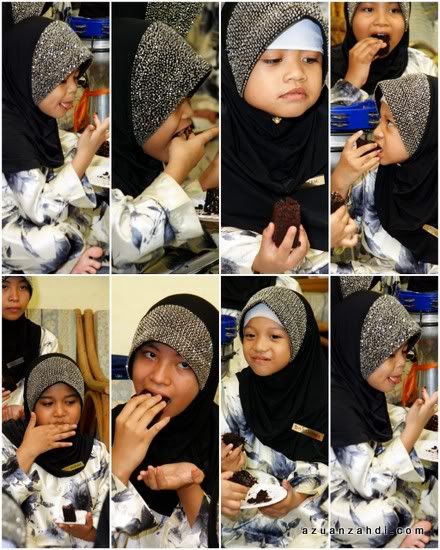 The Kids sang Happy Birthday and Memories to us, a great performance 🙂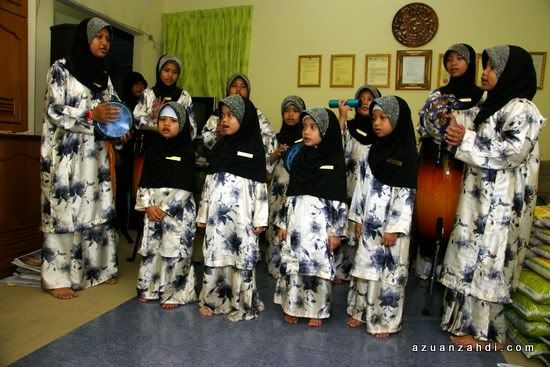 After 4 hours, we left the house feeling happy and satisfied.
No money can buy the sense of satisfaction in each of us seeing the kids smiled and laughed throughout the morning. I'm glad that I spent money to do all this rather than a normal BBQ celebration we always had at home. Not that I'm now all noble and 100% charity oriented, but it feels damn good to once in a while stop thinking about myself and start to feel thankful of what I have everyday in my life. And being with these kids help me to realize how lucky I am.
And that's the best birthday gift that I can ask for 🙂 Happy Birthday Me!