Quality Time in The Kitchen!
Another blog post on one of my favorite weekend activity since I got married which is COOKING! Of course the cooking part being done by Jiji while I focus on what I do best, eating and snapping photos 🙂
After 2 weekends being away in Saudi Arabia, it was nice to be able to spend time on weekends with my other half and enjoy her cooking which is one of the benefits of being married. Last weekend, the menu was Grilled Fish, Garden Salad and Mashed Potato. Simple menu to balance off all the crazy Mandy rice feasts I had in Saudi.
Potatoes being washed.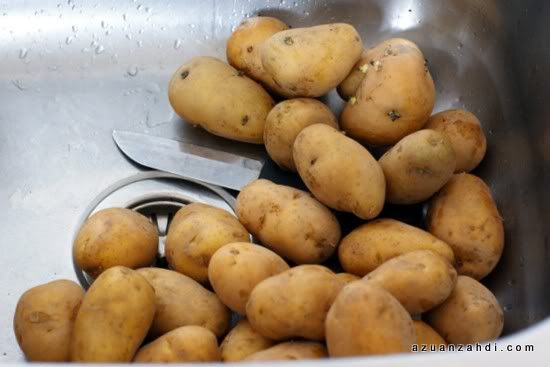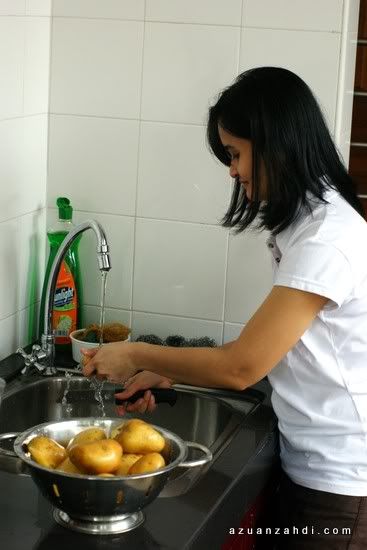 All set, ready for the next step.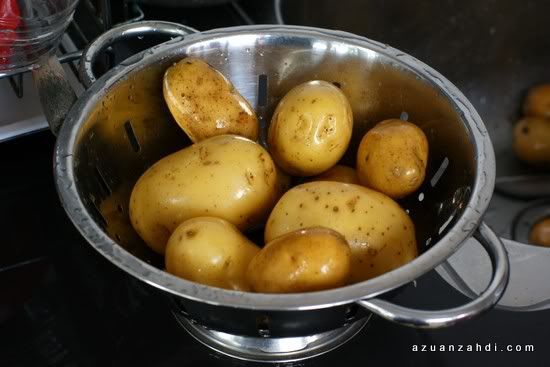 20 minutes in hot water.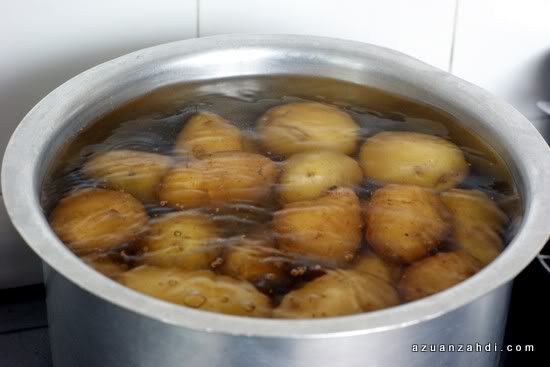 Sutchi Fish – fresh from the sea Giant Supermarket.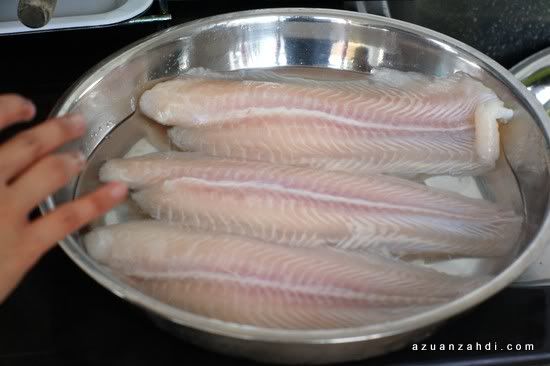 To prepare the fish, first you need some Virgin Oil. Me prefer Extra Virgin 😛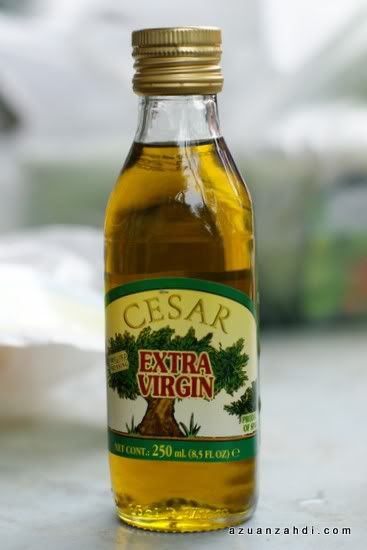 Salt, Pepper and virgin oil spread all over the fish.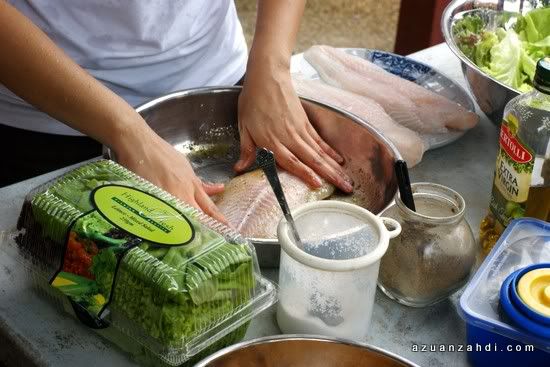 More Virgin Oil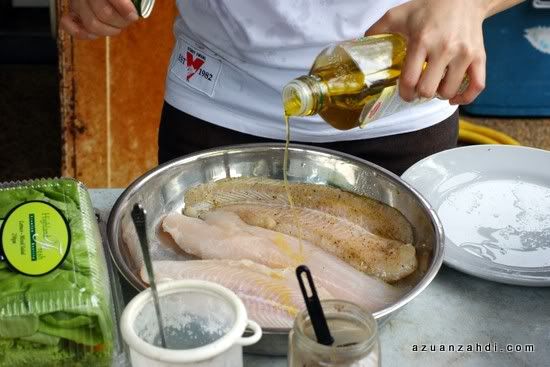 and some bread crumbs (Roti Rimah???)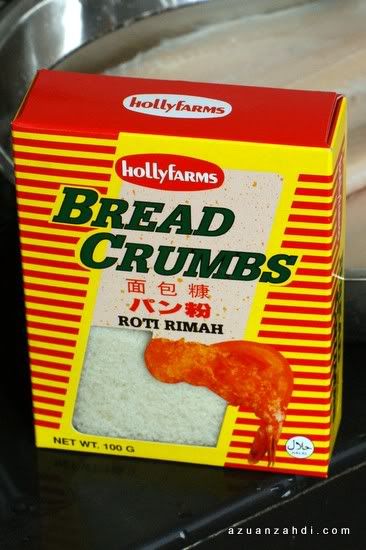 make sure it's covered with bread crumbs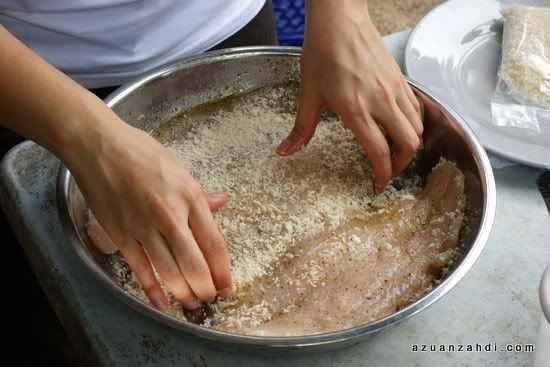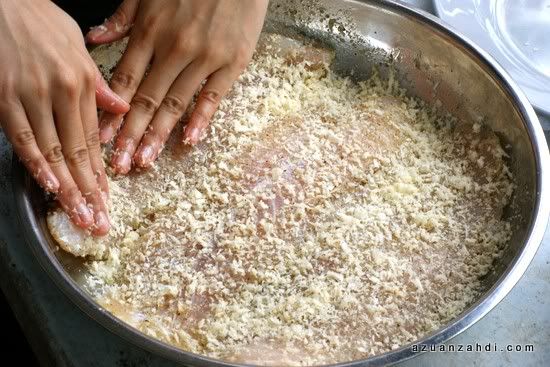 I have the easiest task in the kitchen – lifting the super heavy oven.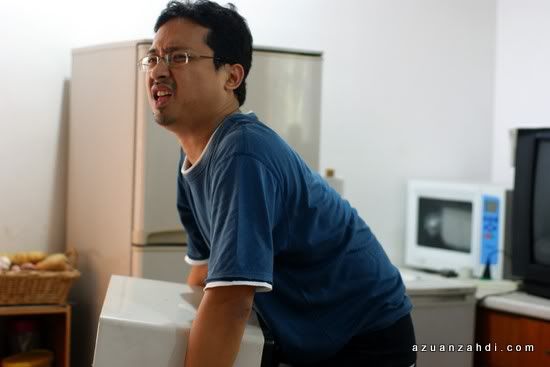 All set, ready to go.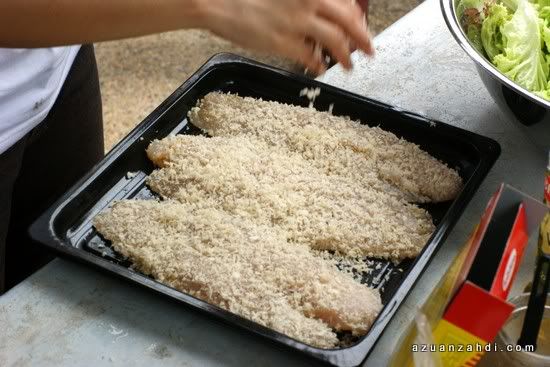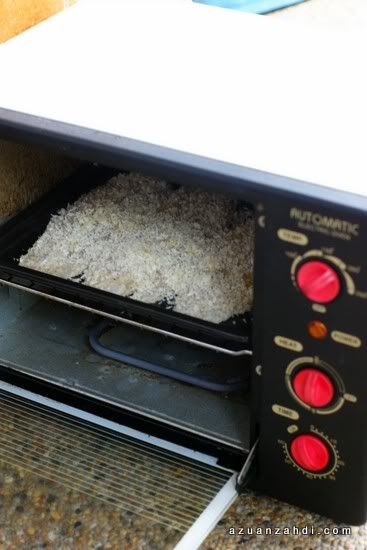 The Garden Salad – fresh from Cameron Highlands Giant Supermarket.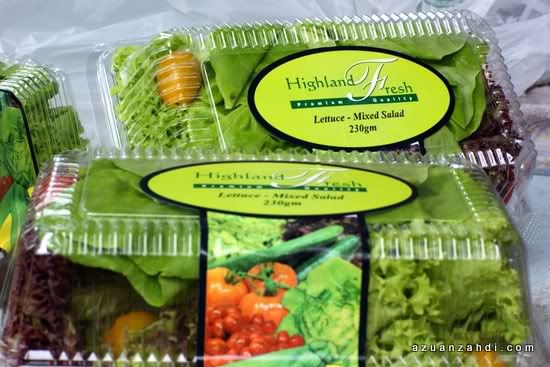 1-minute to get the Garden Salad prepared.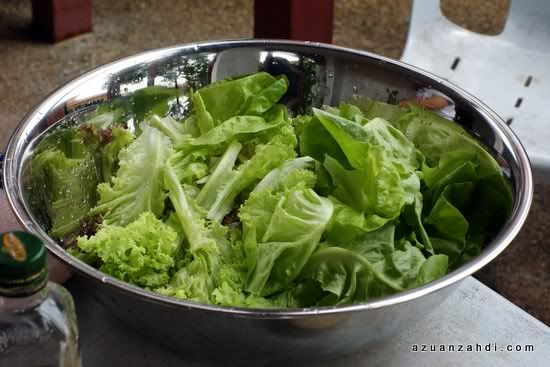 It took Jiji only 35 minutes to prepare lunch.
The Grilled Fish.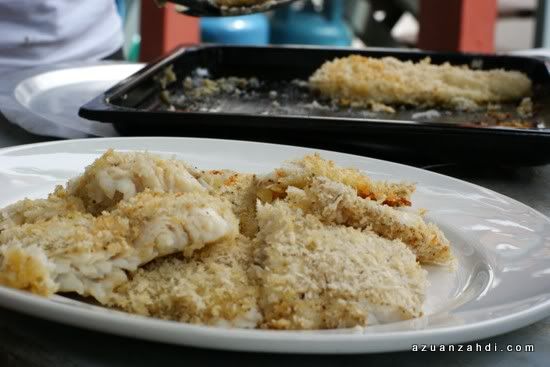 Soft yet a bit of crunchy feel.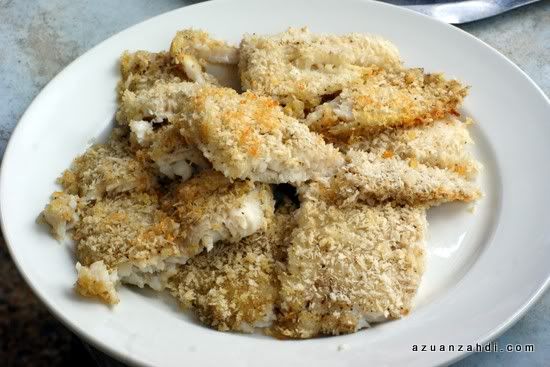 Yummy!!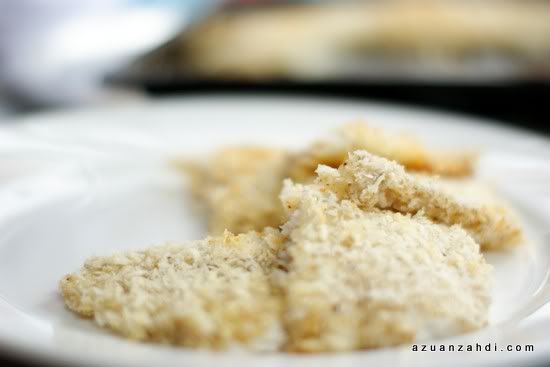 The Garden Salad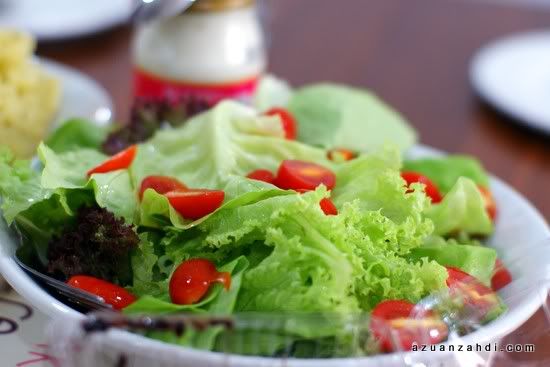 And the Mashed Potato.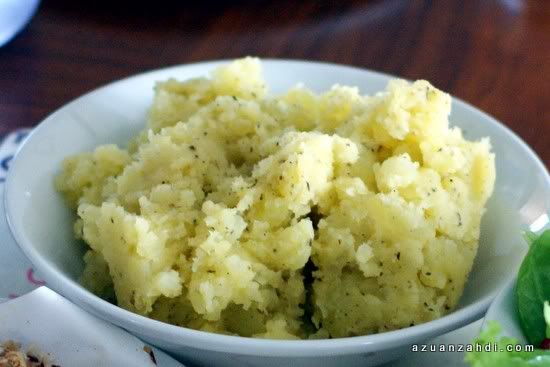 Thanks to my other half, i had a good lunch and lots of laughter. The Key to a man's heart is his stomach. I look forward for this coming weekend for Briyani Cooking Session!