Nasi Royale in Alor Setar
This is a 'must-eat' dish every time I 'balik kampong' to Alor Setar. Nasi Ali, Nasi Royale, Nasi Mamak, Nasi Hijau Kuning are just a few of many famous food names in Alor Setar. If you're a fan of 'Nasi Lemak Berlauk ala Nasi Kandar', you cannot visit Alor Setar without tasting one of this signature dishes. Unlike Nasi Kandar in Penang, the Nasi Royale rice is like Nasi Lemak/Minyak and the lauk-pauk is tastier and the price is much cheaper.
I'm zooming in to one of my usual spot to have this Nasi Royale which is just opposite the famous Pekan Rabu. You'll find this nice Kedai Kopi Kim Bee Chew. Operating hours are early morning till noon.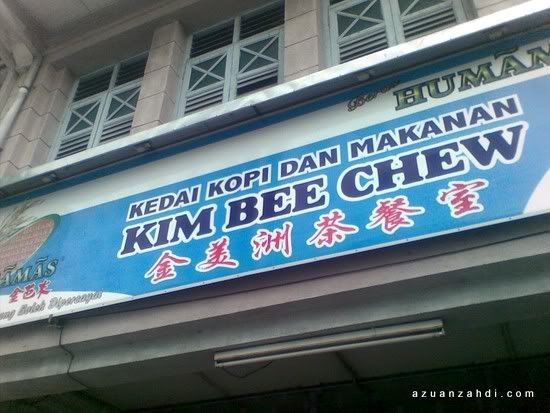 Long before our PM started the campaign of 1Malaysia, this restaurant has been a living evidence of the harmonious Malaysian community of different races and religions.
All in one same corner, you have a Chinese Coffee Shop in traditional settings, run by Chinese.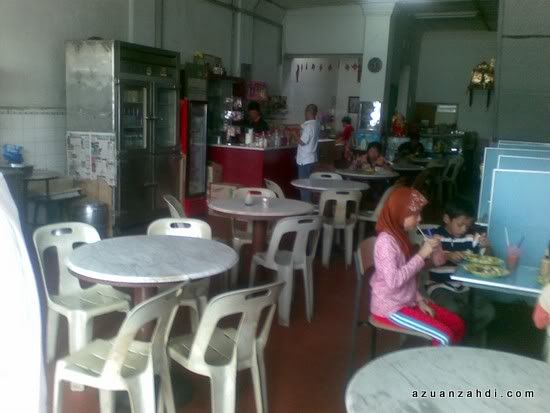 Inside the coffee shop, the famous Nasi Royale stall, run by Indian Muslims.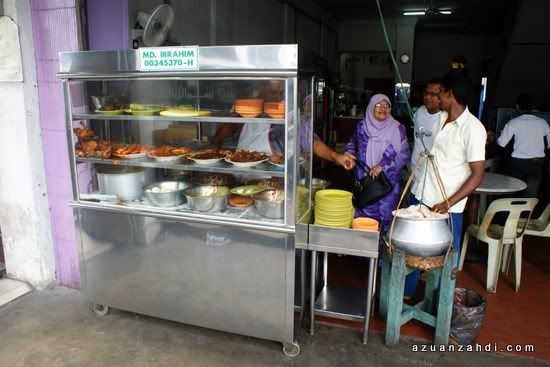 and the shop are always full with Malaysians from all races.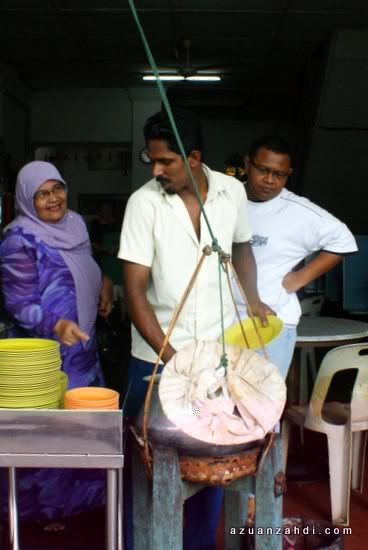 Truly 1Malaysia I would say.
Some of the dishes.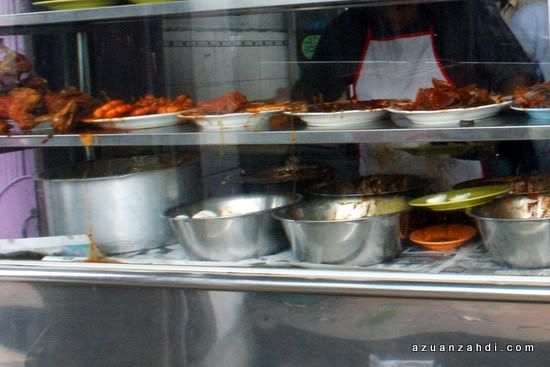 Chicken, Beef, Mutton, Fish, Prawn, Squids, Eggs, Vege – whatever you want, you'll get it here!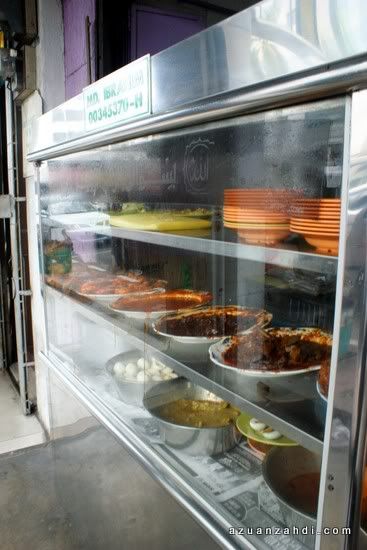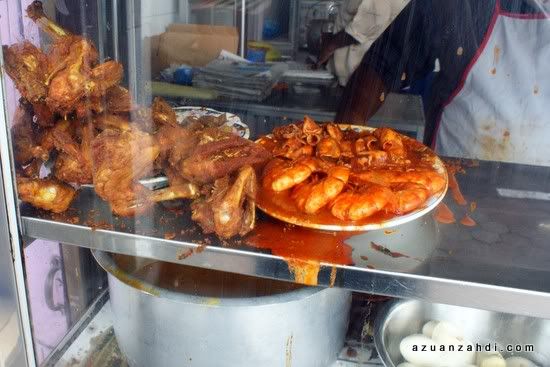 During my last trip, I tapau-ed the Nasi to eat in my grandparent's house.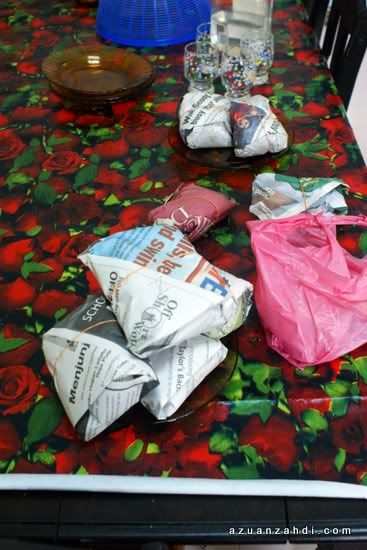 This is what Nasi Royale all about!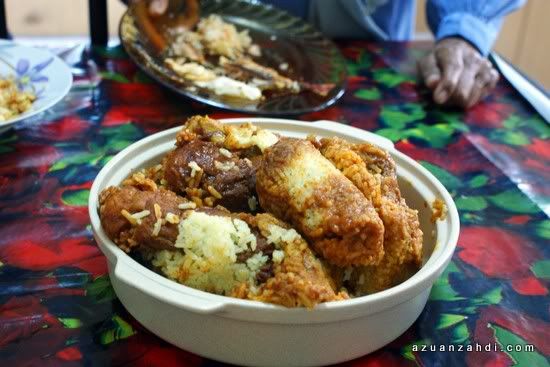 Delicious!!! Mine. Nasi extra + Ayam Pedas + Limfa + Kuah Campur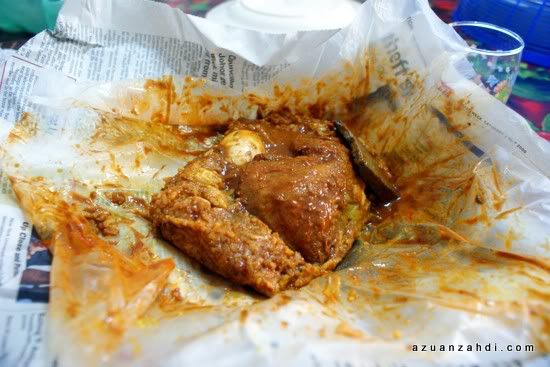 Yummmmmmy!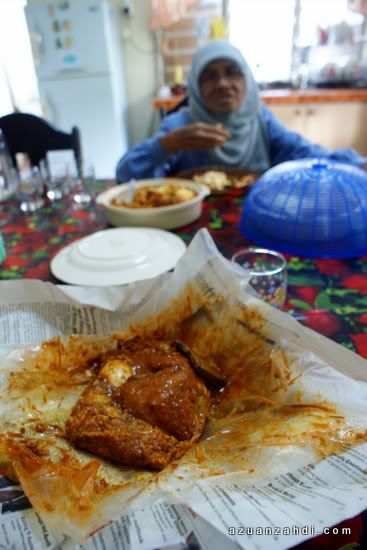 The Nasi Royale alone is enough to justify the cost of flying to Alor Setar! This Nasi Royale at Kim Bee Chew is full espcially during Hari Raya. You'll see people forming a long line as early as 6:30am and most of them are from Klang Valley! So it's proven to be good 🙂