Firefly Review – Episode 13: FY2168 Subang to Alor Setar
This week, join me in experiencing the touch of Firefly Airlines onboard FY2168 from Subang to Alor Setar. As requested by many of my blog readers, this episode will feature an honest and complete 'departure to arrival' review from a passenger's point of view.
Joining me in this flight was my 3 years old nephew, my mum and my granduncle and grandaunt. Read on to find out how well the community airline handles children and senior citizen passengers.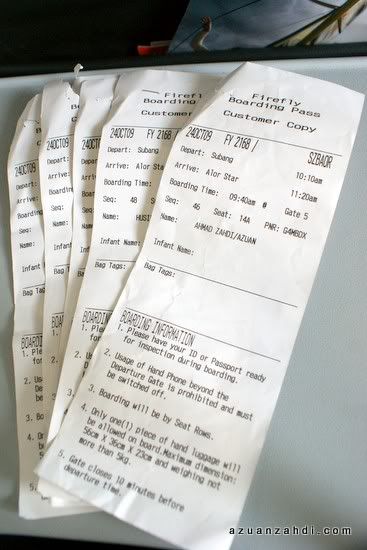 Arriving at SkyPark, I was able to drop off everyone right in front of the entrance at the check-in counters. Well done SkyPark for the passenger friendly design!
Check in was fast as dedicated counters are provided for each flights departing that morning. Manning the counter to Alor Setar was Mr. Samuel. He was friendly and very kind to grant my request to place the senior citizens at the back of the plane.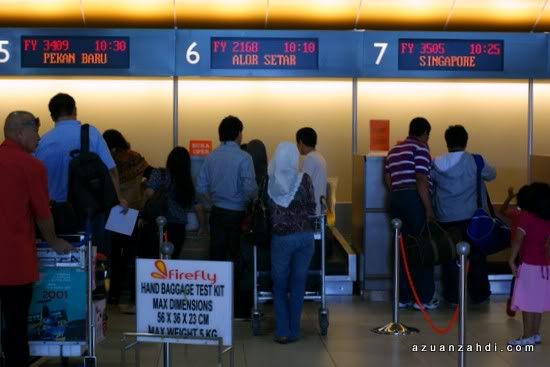 My cute nephew, Edy (not to be confused with the other Eddy working with FY) enjoying the view of Firefly planes on the tarmac.
Like me, Edy is a frequent flyer. He flies once every two weeks on Firefly to Alor Setar with my mum to visit my elderly Grandfather.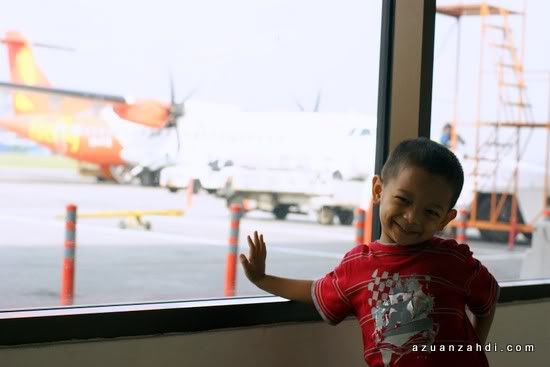 FY2168, ready for boarding at Gate 5. Priority boarding was given to those traveling with senior citizens and children.
We flew on 9M-FYE.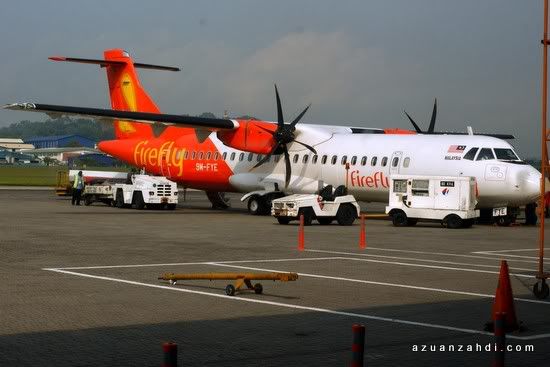 Boarding through the back of the plane.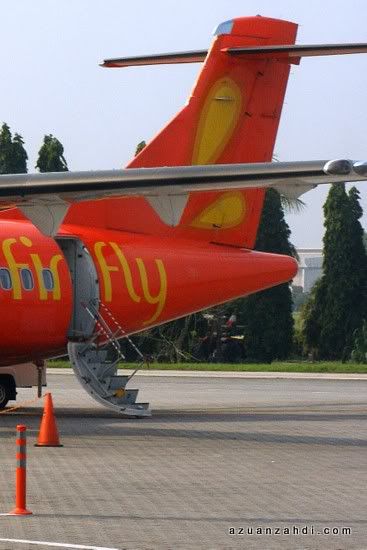 Welcoming the passengers were Flight Stewardess Suzarenne and Fligh Stewardess Najiah. Almost all the seats were occupied.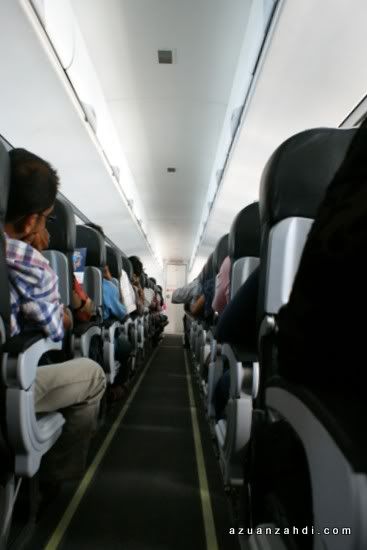 I was seated at Seat 18D and Edy was seated next to me at 18F.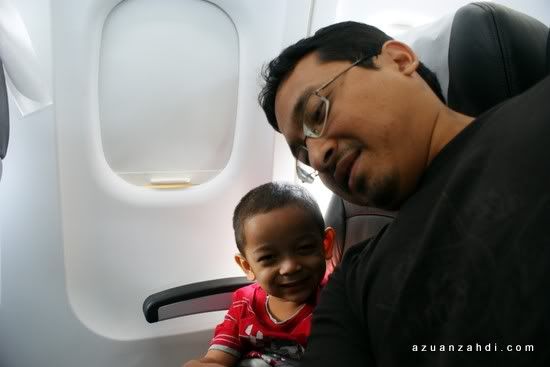 Edy will help me to demonstrate things to do on a Firefly flight.
1st up, always familiarize yourself with the safety procedures even if you're a frequent traveler.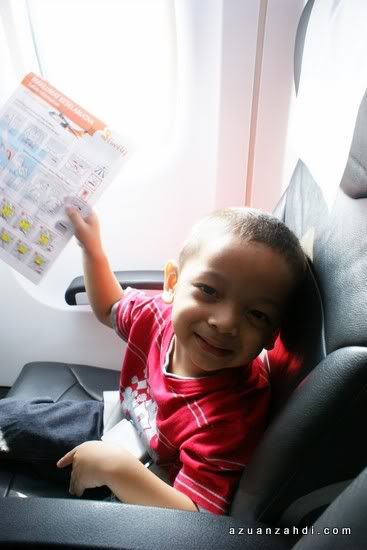 Edy also never miss to pray for a smooth and safe flight every time he flies.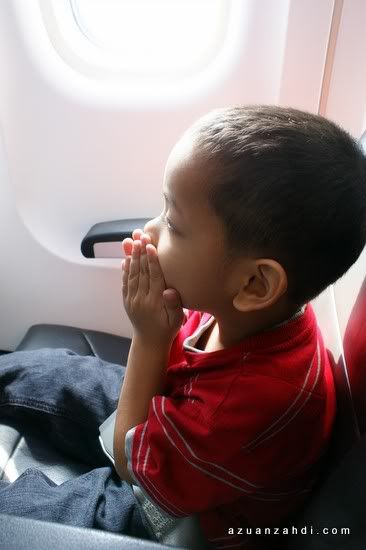 At 10:10am, the aircraft was pushbacked and the flight begins.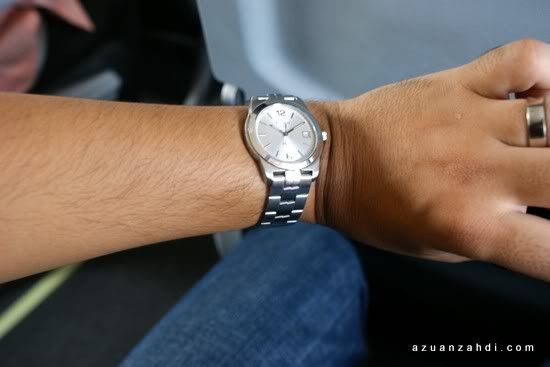 Edy checking his seatbelt to ensure it's securely fastened.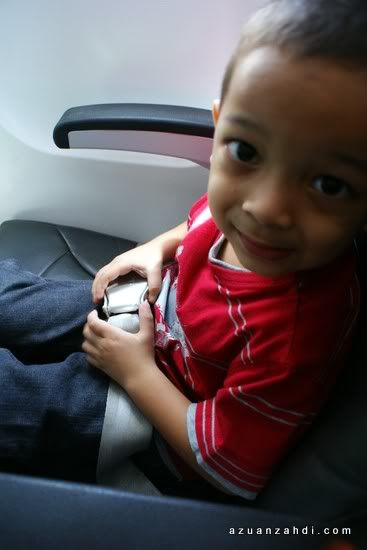 The 1st thing to do right after take off is to enjoy the view.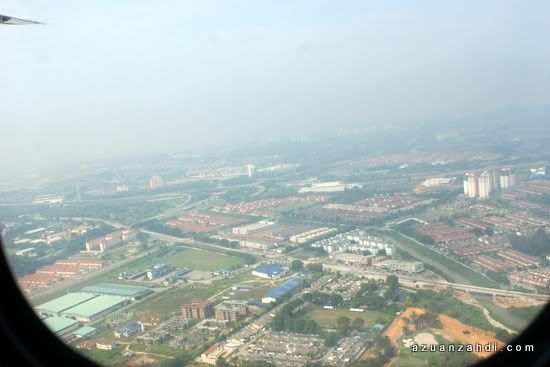 As we settled down at our cruise altitude, the gorgeous FSS Najiah famous for being on FY print ads and billboards, started to serve light refreshments.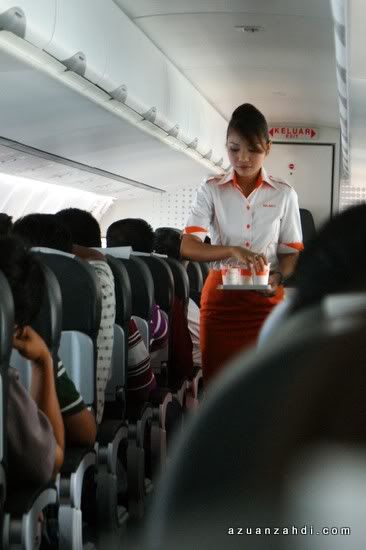 As always, mango/orange juice and muffin.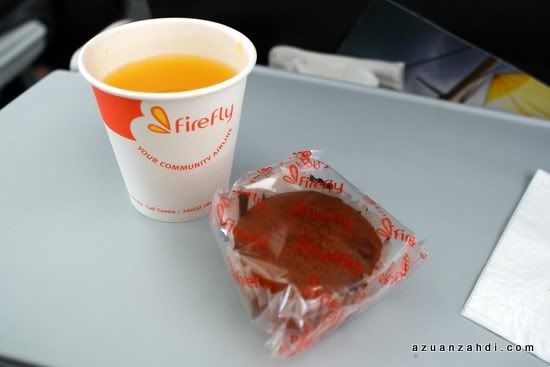 Edy being shy while getting his muffin from FSS Najiah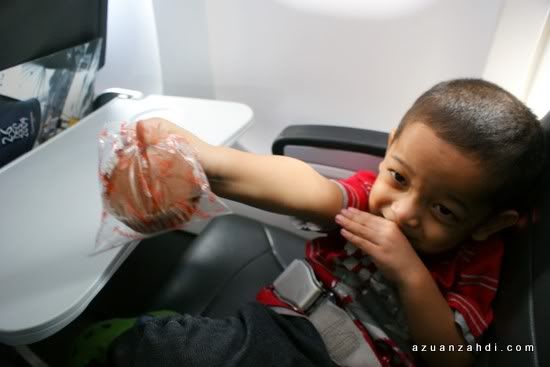 Thumbs Up!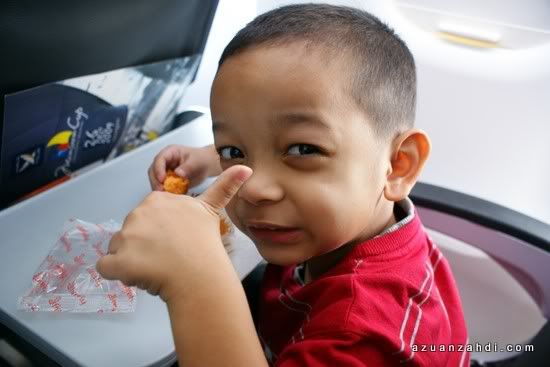 Muffin done, time for orange juice.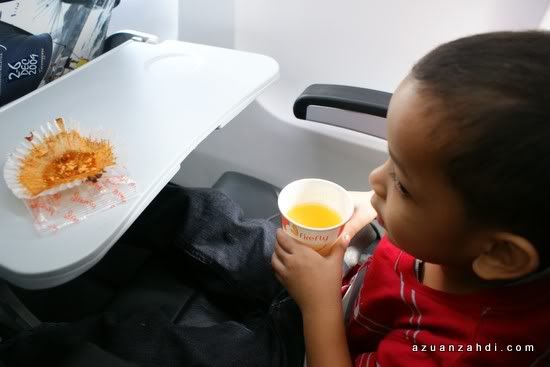 After one muffin and 1 cup of juice, he was still hungry and put up a cute face to ask for more muffins!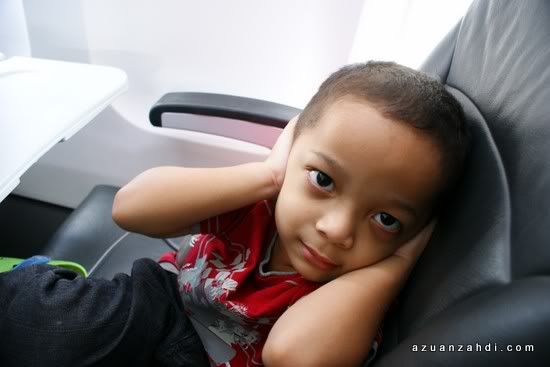 I cannot resist his cute face and immediately gave up my muffin.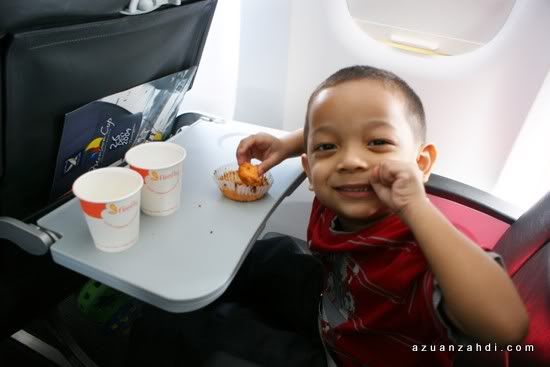 After the light refreshment, Edy went on the aisle and became a flight attendant serving his Grandma.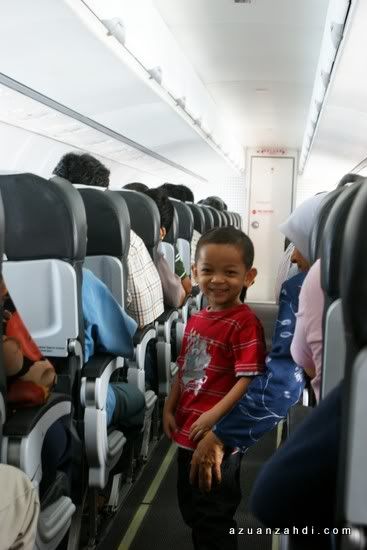 Then he went back to his seat and start flipping through the reading materials provided at the seat pocket.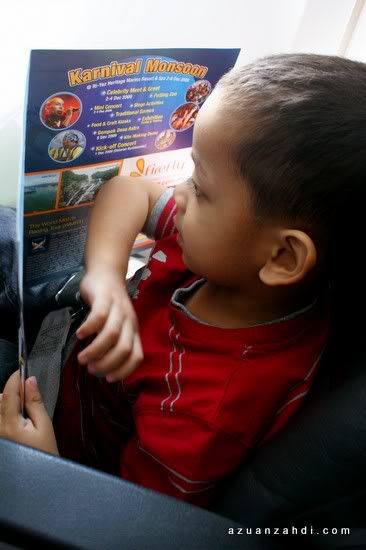 As we begin our descent, the clouds started to appear and it became a bit bumpy. Edy was really enjoying the turbulence and pretended to be the pilot flying the plane.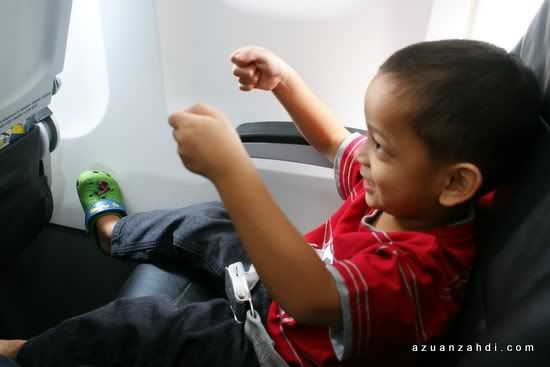 As the cabin being prepared for landing, Edy decided to digest all the muffins by taking a short nap.
The seat was so comfortable that he gave me a friendly warning not to disturb him while he enjoys his nap.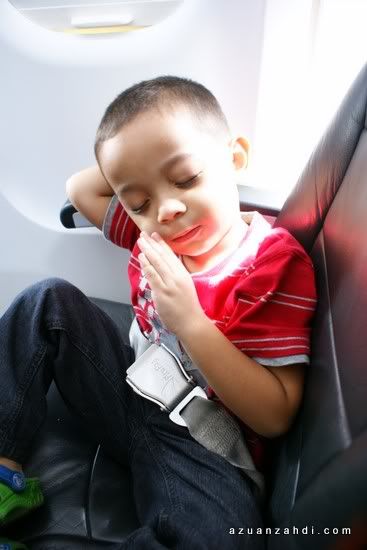 Alor Setar city in sight.
We landed smoothly a few minutes earlier than our scheduled time of arrival.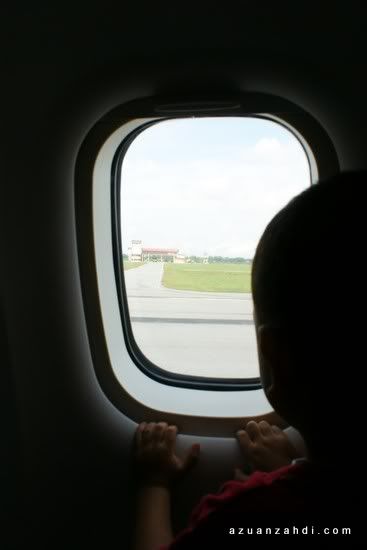 Sultan Abdul Halim Airport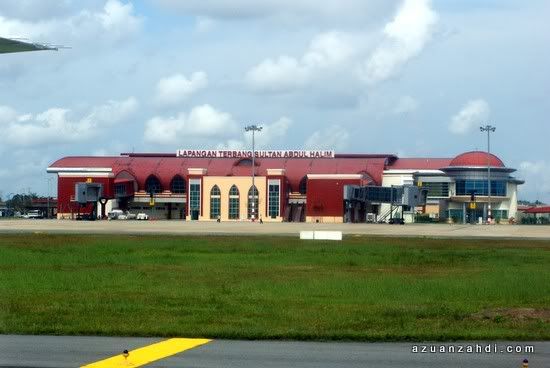 Edy seen here leading everyone into the terminal.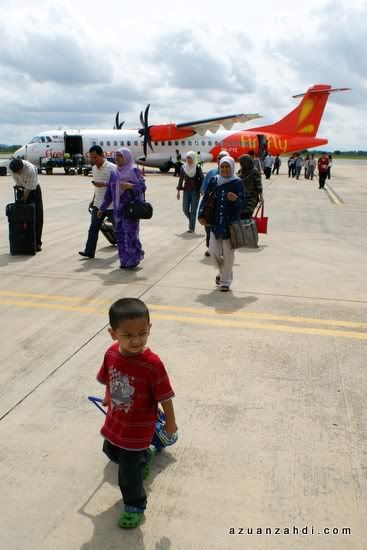 Waiting for the bags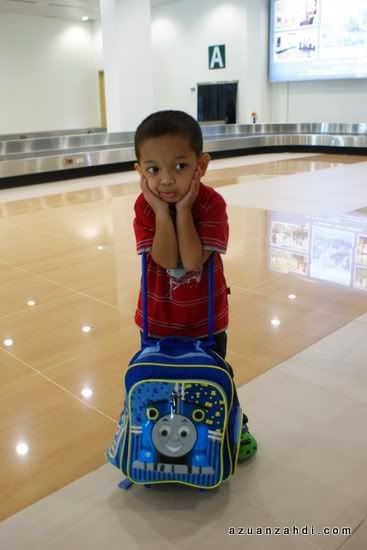 All luggage were handled with care and delivered within 5 minutes including the Zam Zam water.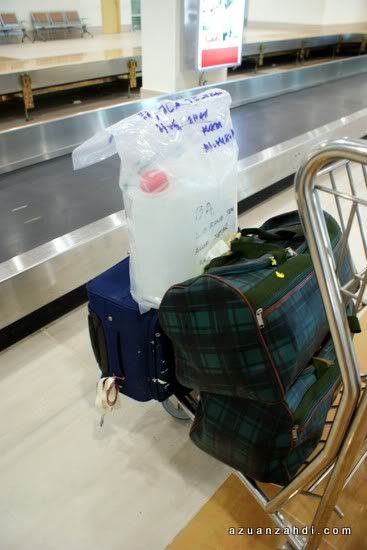 It was a typical 'beyond expectations' flight experience. The feedback that I got from my granduncle is that they are happy with the fact that they done need to climb many steps to get in and out of the plane. They were also impressed with the hospitality shown by FSS Najiah and FSS Suzarenne who made sure that they were comfortably seated throughout the flight.
As for Edy, he enjoyed the experience and seeing his impressions do remind me of myself when I was a little boy. Who knows one day he'll fulfill my dream of flying high as a pilot!
In a nutshell, the FY2168 flight that we took that day simply illustrates the quality of a Firefly flight. Whoever you are, young or old, the community airline is ready to serve you making flying more affordable and definitely more fun!