"Azuan, you're tagging along with me to Riyadh and Jeddah next week". That were the exact words given by my Senior VP a few weeks back. It was a last minute arrangement, but I always welcome the idea of having to travel for work.
The initial plan was to have a meeting in Riyadh for 2 days, 3 days conference in Jeddah and 1 traveling day for me to R&R and perform Umrah in Makkah. A day before i left for Riyadh, the plan changed again and on last minute notice, I was supposed to join my parents who decided to fly in for Umrah as they were coincidentally in Middle East as well. So i have an extra 2 days, and that was good news for me.
For the first time I flew on Etihad Airways. I have to say it was an excellent overall experience. New planes, comfortable seats, large IFE screens and good food. All the above are better than MAS. I was impressed by the fact that donkey class passengers are also given toiletries and noise reduction headsets. Simple things that make a difference in in-flight services. The only positive remarks I can make on MAS is the cabin crew. Other than that, I'm sticking with Etihad in the future. Some photos from the flight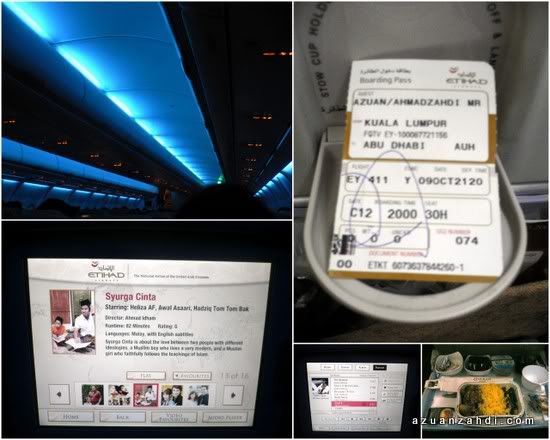 After a 6-hour flight + 2-hour transit + 2 hour flight, I finally arrived in Riyadh at 2.30am. Stayed in this aging but spacious hotel, White Palace Hotel.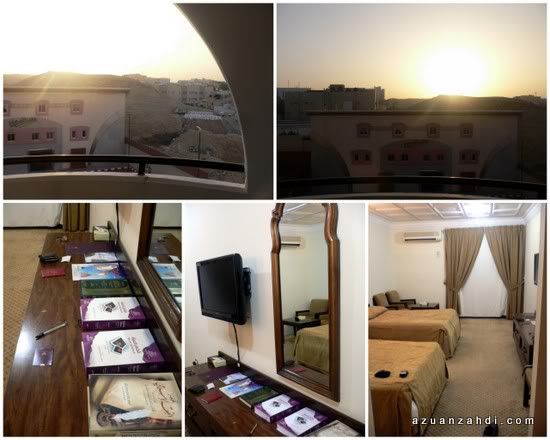 The next 2 days I was occupied with work and managed to only see some nice sight of Riyadh from inside the car.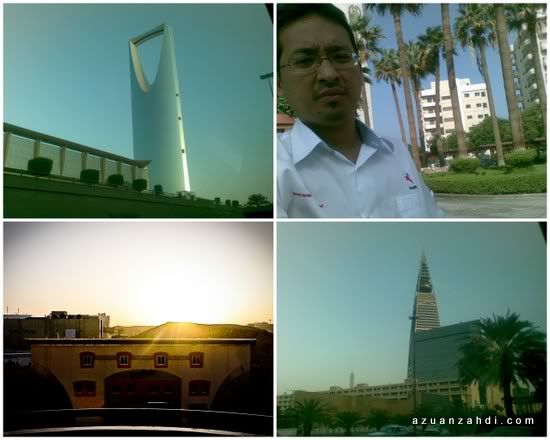 After 2 days, I flew on Saudi Arabian Airlines from Riyadh to Jeddah. Being an inter-hub flight it was operated by a wide body Boeing 777.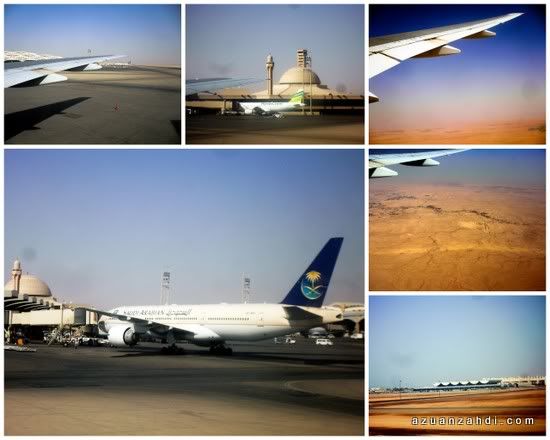 Good service in this particular flight. Full breakfast was served even for the short 1.5 hours hop.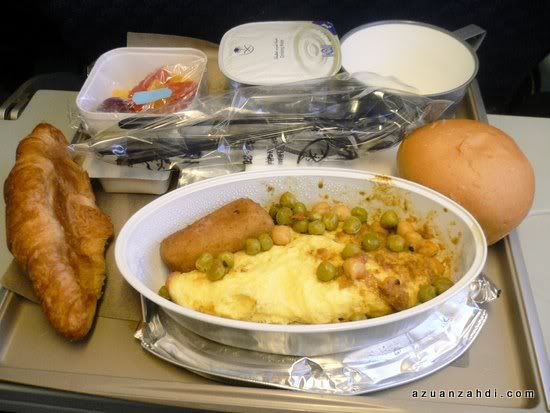 In Jeddah, I stayed in an expensive small room in Sheraton for 3 nights.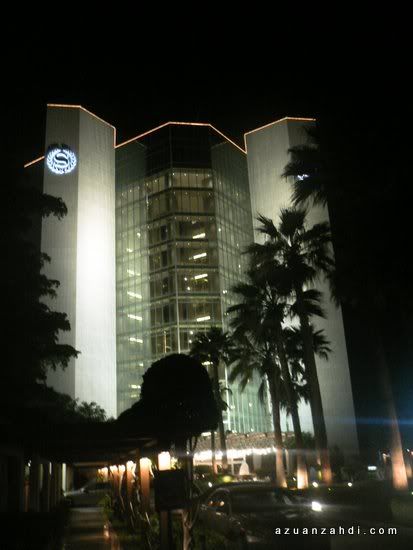 The main reason I was in Jeddah is for this particular forum.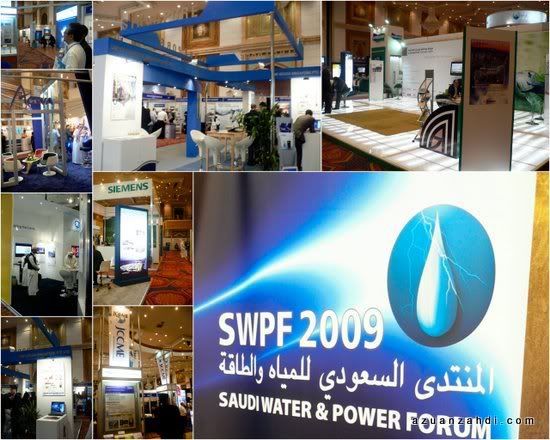 Spot something wrong?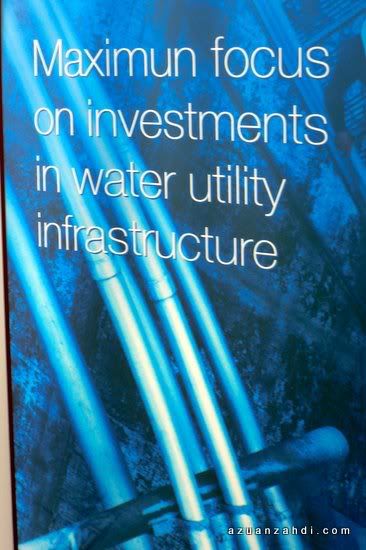 After 5 days, my work assignments in Saudi were completed. My parents flew in to Saudi as we prepared for our journey to Madinah and Makkah. After clearing up all the work and applied the necessary leave, I was all excited with this part of the trip.
Driving my parents and I around for the 4 days was a Pattani guy who was born and raised in Makkah. He was our tour guide cum transporter with this lovely GMC.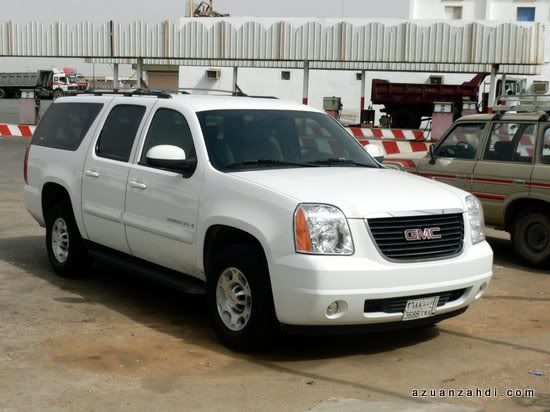 First up, a 4.5 hours drive from Jeddah to Madinah. I was excited as it was my first time traveling long distance by road in Saudi.
I was expecting nice scenery all the way. As we entered the highway stretch, immediately I took some photos of the desert to our left and right.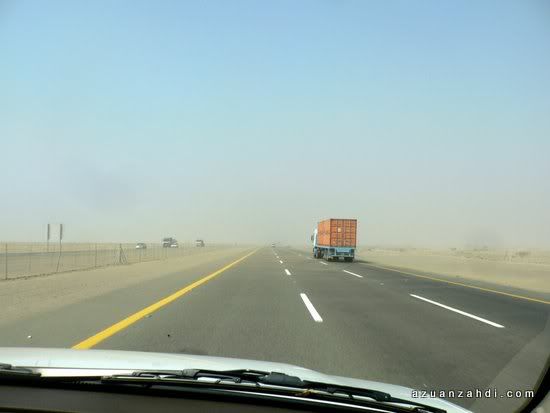 5 minutes later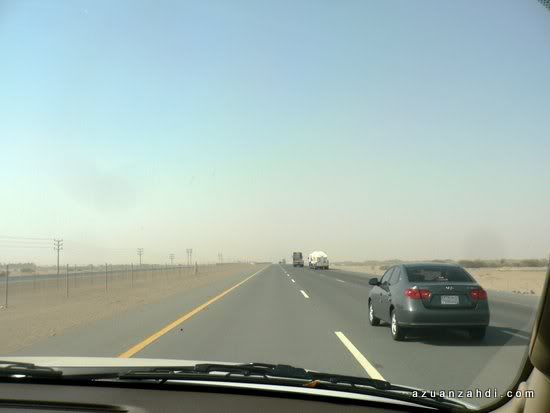 1 hour later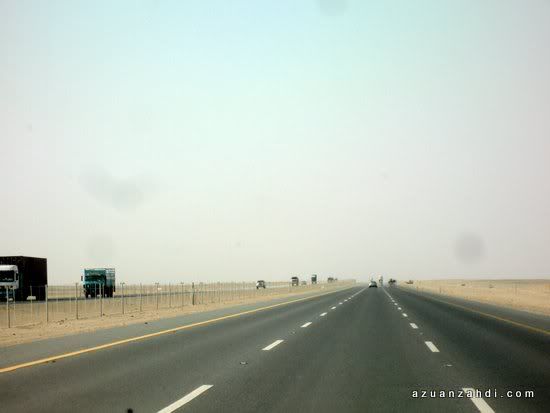 3 hours later..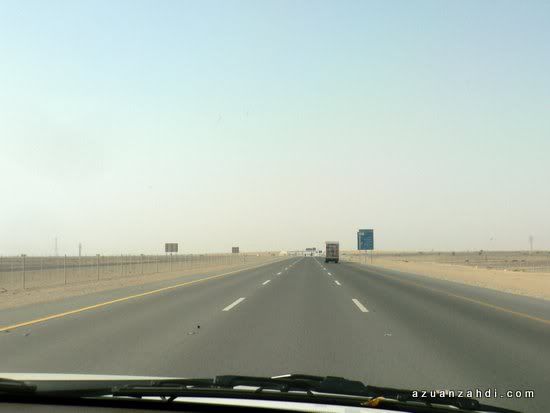 Really, there's nothing new to see after the first 5 minutess of 'jakun-ness'.
As we approached Madinah, finally there's change of scenery.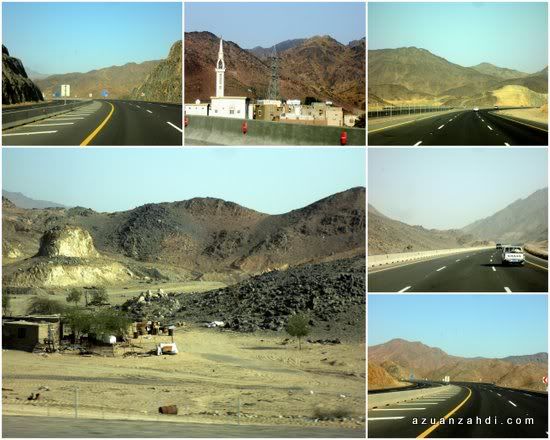 Beautiful…. Reminds me of Ayat-ayat Cinta and Nur Kasih.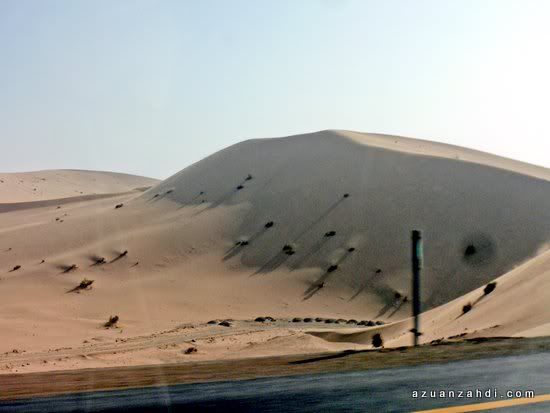 There are no words to describe how I felt when we safely arrived in Madinah, one of the holy cities for Muslims. Medina's importance as a religious site derives from the presence of the last resting place of the Prophet Muhammad inside Al-Masjid al-Nabawi or The Mosque of The Prophet.
And as we checked in to our hotel, I had the first view of Nabawi Mosque right from the balcony of our rooms.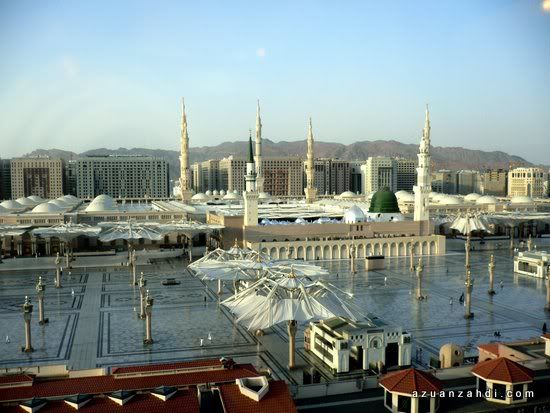 Our hotel, Mr. Guide and I have 4 beds in our room as the rooms are all configured to cater for hajj crowd.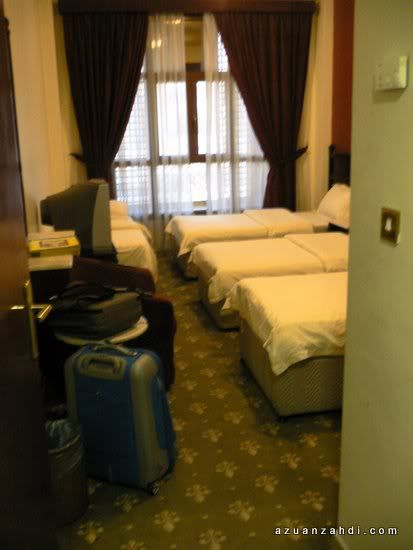 We had our prayers in the mosque. Alhamdulillah I managed to be a guest to this mosque once again. Modern construction design can be seen developing at the rapid mode here in Saudi Arabia. Here in the Mosque compound you can see this cool mechanized movable canopy which can be used to provide shelter for large crowd during hajj season. Really, it is so cool to see it transforming.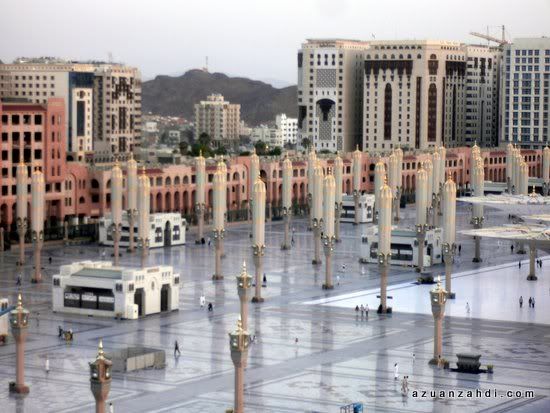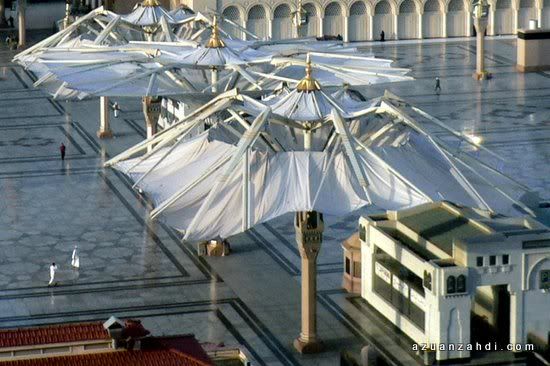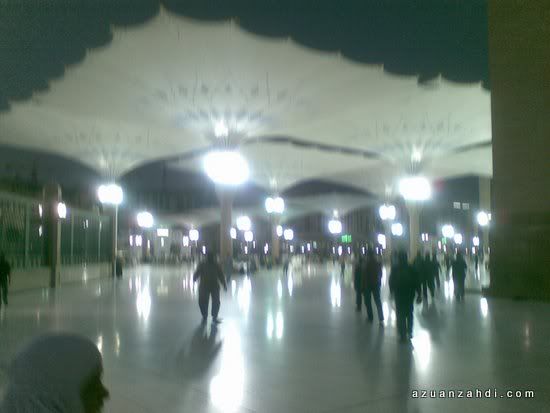 In between prayers, we did some shopping for kurma/dates and had our first taste of local dishes.
Not really local as we had roti phrata with spicy gravy and mutton dhal.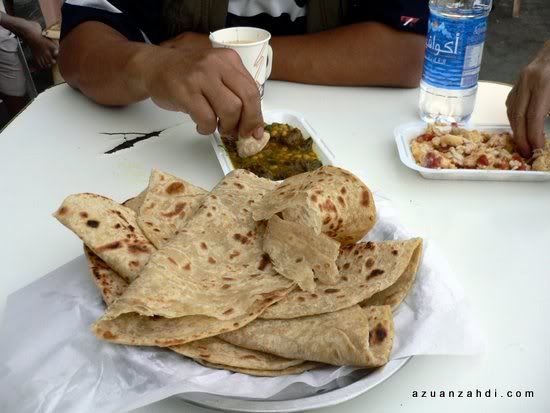 It was a quick 1 night in Madinah. I wish we had more time but I told myself that God willing, I'll be back very soon.
The next day we donned our ihram for our journey to Makkah to perform Umrah.
Another long journey across the desert. This time it was 5 hours running at 170km/h.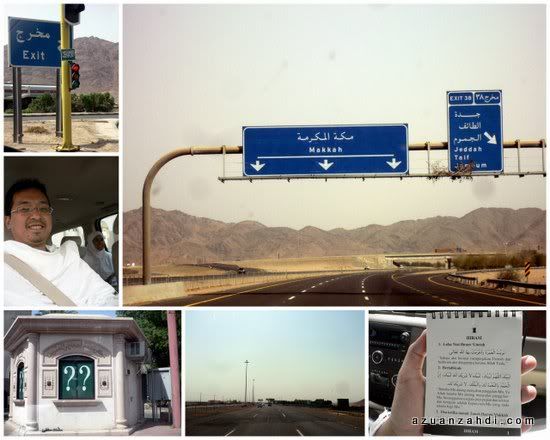 This time though we made a stop in a rest area for food and prayer. This is not the usual rest area we have in Malaysia. It is in the middle of nowhere and temperature was at blazing 40 degrees Celsius.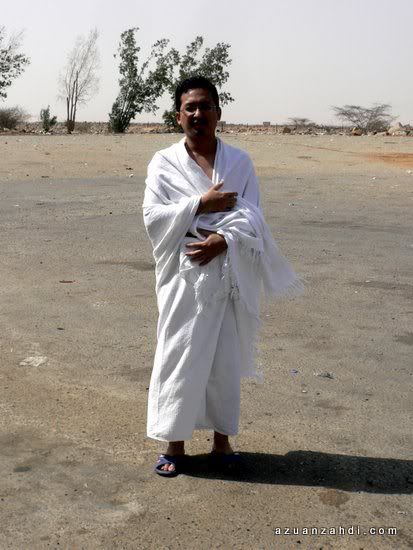 This place reminds me of a scene in the movie Con Air.
Playground anyone?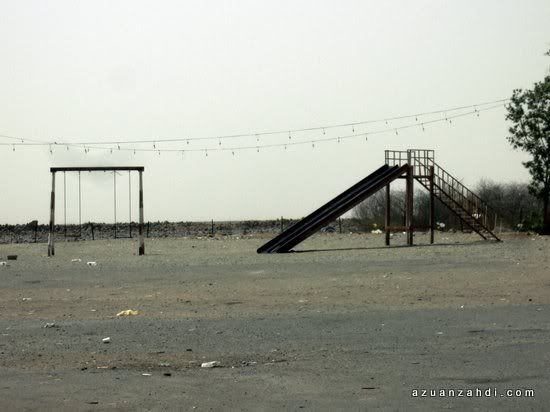 Gas station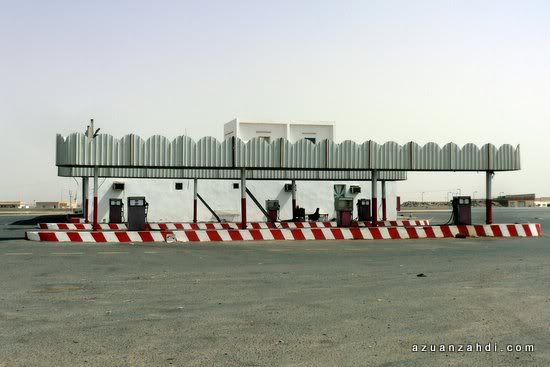 The Mosque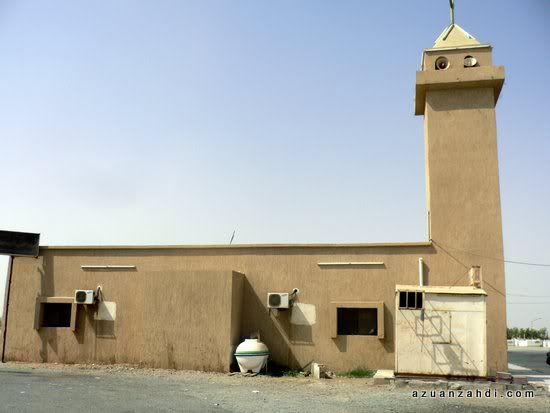 The only restaurant.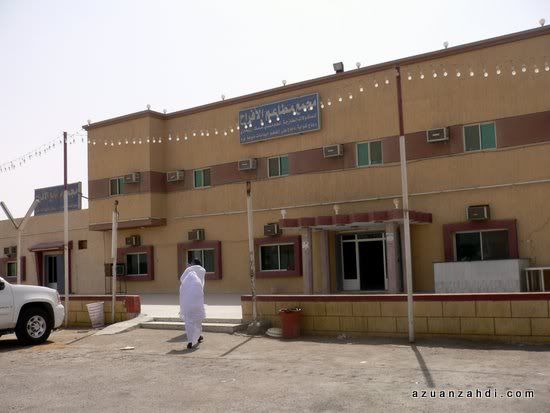 We had a nice meal. Saudi style, large portion. It was good stuff…. me and the guide sharing a meal.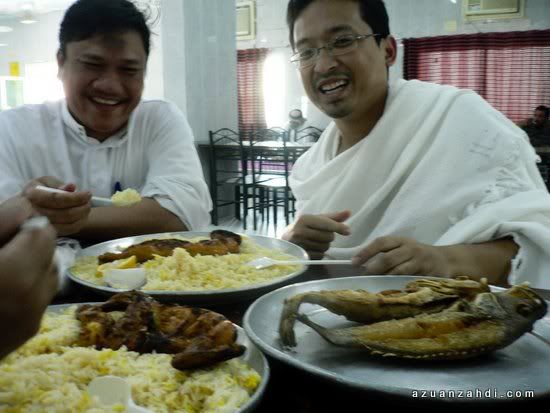 This fish reminds me of my first Greek Meal in Greece.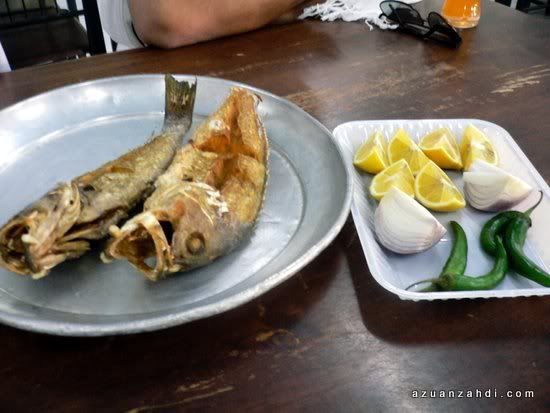 A few hours later, we finally reached Makkah, the holiest meeting site of the Islamic religion. Makkah houses the Masjid al-Haram, the largest mosque in the world. The mosque surrounds the Kaaba, which Muslims turn towards while offering daily prayer. This mosque is also commonly known as the Haram or Grand Mosque.
A partial view of the mosque from our hotel room.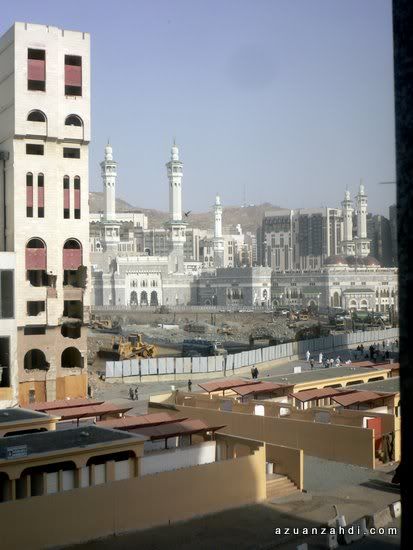 For the next few days, I spent most of my time performing Umrah and spending time praying in the mosque. It felt so good to be able to forget about 'the world' and just concentrate on appreciating the spiritual side of being a true Muslim.
We also spent half a day touring some historical sites around Makkah.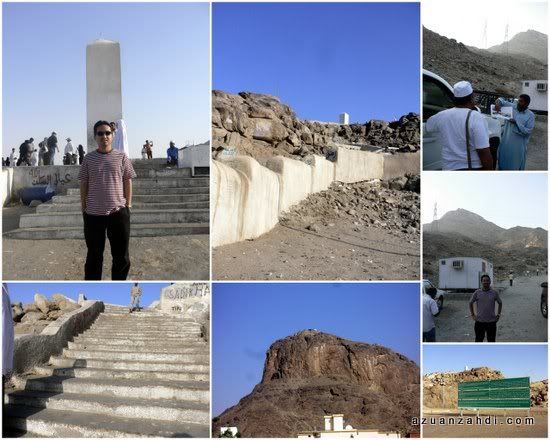 It was a great calm 3 days.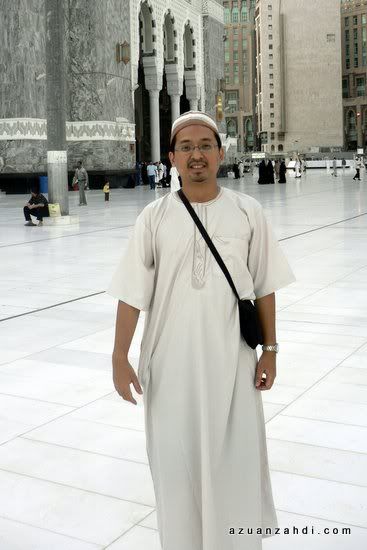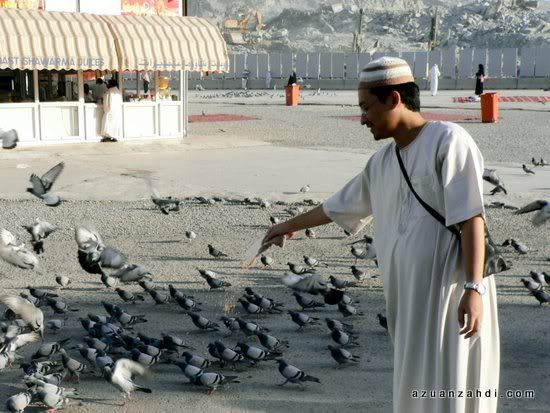 Not to forget, great food and fresh juices!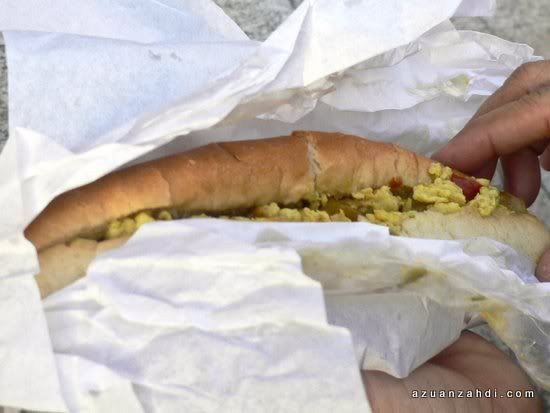 Just before the flight to KL from Jeddah, we had the opportunity to taste the famous Mandy rice in Jeddah. I'm a huge fan of Mandy Rice in Arab restaurants in KL, but having it in Arab land is an experience by itself.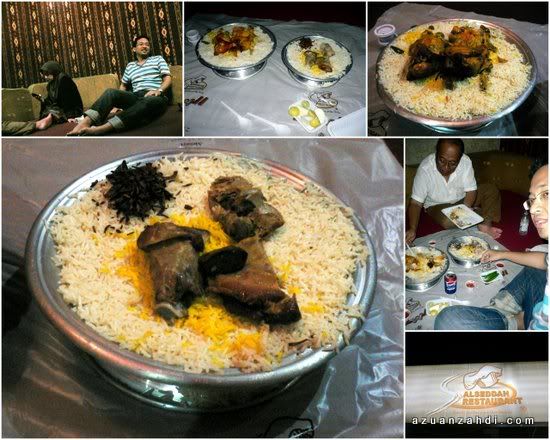 We left Makkah with heavy hearts not knowing that when exactly are we coming back to this holy land. Nevertheless, I was thankful for the short experience and excited to be back in Malaysia with my wife after a week on the road.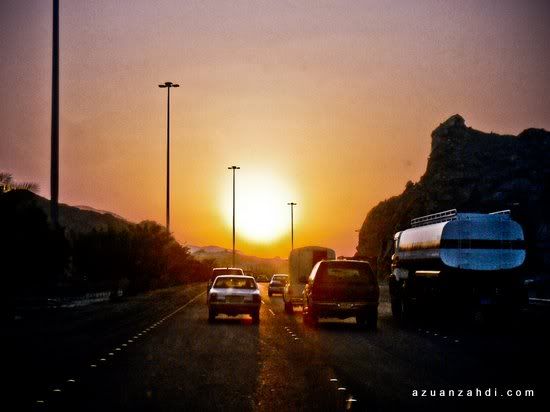 Ilalliqaq wa maassalamah