Nicol David Arena – Court Naming Ceremony
Dato' Nicol David ("Nicol David") is back in Malaysia for a day to be part of Malaysia's sports history. Today, October 20th, 2009 the main court of the National Squash Centre (NSC), has been officially named after the four-time world champion Nicol David.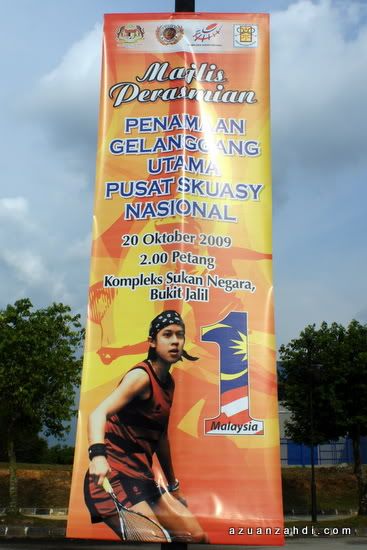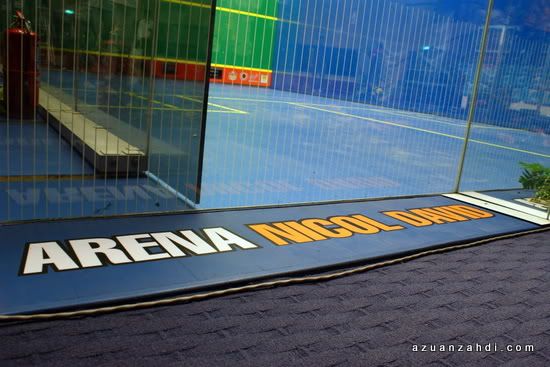 I was once again invited by SquashStars.com as a capacity of photographer and founder of Nicol David Online, the fan site that has been around since 1998.
Despite being a working day, it was a full house at the National Squash Center.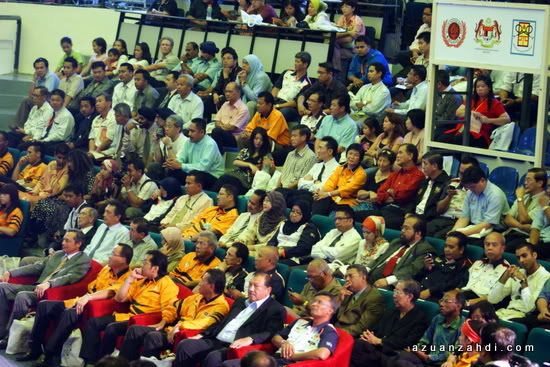 The event started with opening welcome remarks by Tuan Haji Hasbullah Awang as the emcee. It was followed by a very interesting video montage highlighting the story of Nicol.
Right after the opening remarks, it was time for the main event, the unveiling ceremony of Nicol David Arena.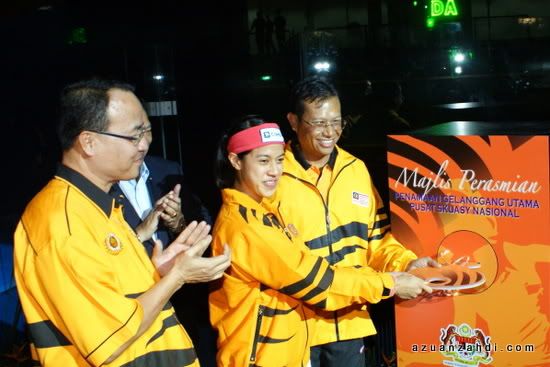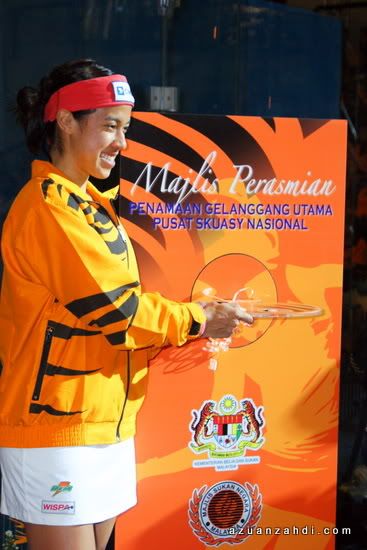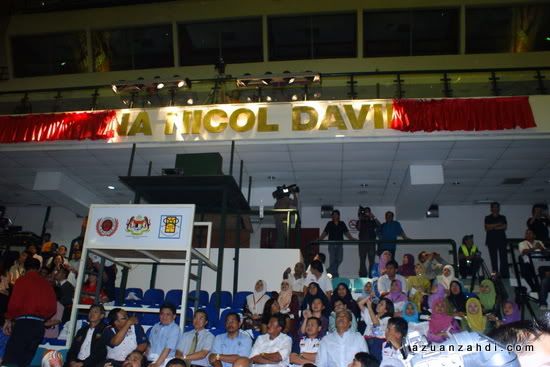 The lovely world champion broke down in tears as she witnessed the unveiling of her name all around the court. I was 1 meter away from her and it is a moment that I will never forget.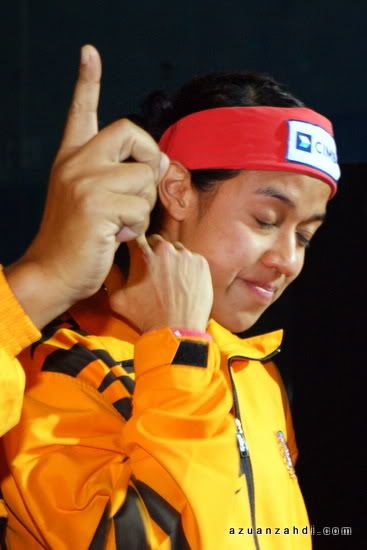 It was a very emotional moment and it took her a couple of seconds for her to regain composure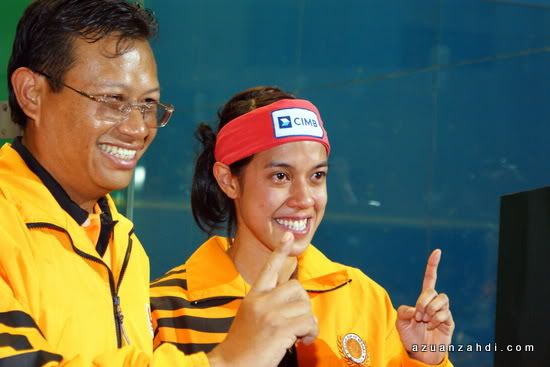 Proud Parents
Right after the unveiling ceremony, Nicol went into her court to have the first game on Nicol David Arena. It was her versus the Youth and Sports Minister Datuk Ahmad Shabery Cheek.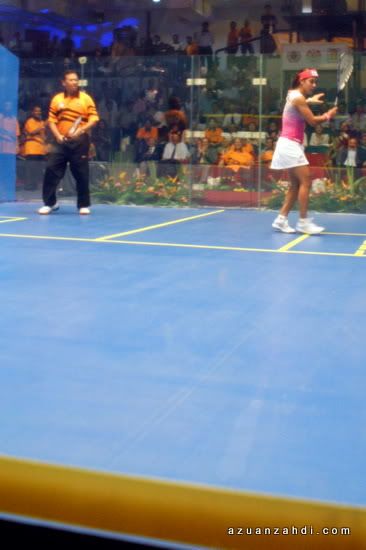 Of course, Nicol won easily. Otherwise the court would be known as Arena Ahmad Shabery Cheek! 😛
At least Datuk Ahmad Shabery got a good souvenir!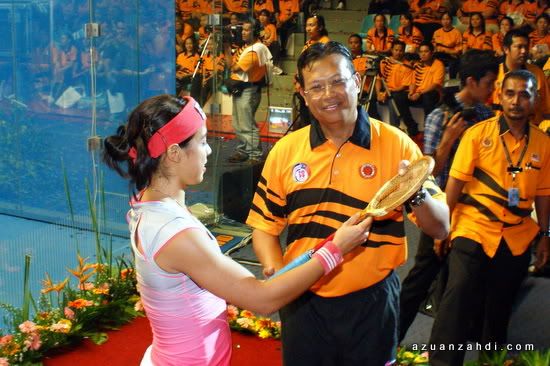 Immediately after the quick play, Nicol entertained a few questions from the guests. Nothing different from questions we've heard and read about. One thing that never fails to amaze me is Nicol's PR skills! Excellent.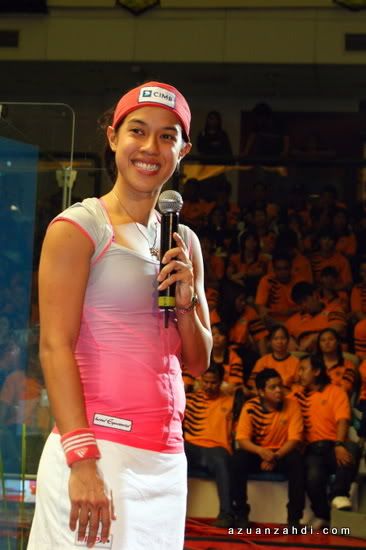 Followed by the incentives award ceremony for squash achievers. Great to see that the development program is going on as Malaysia building its reputation as the country that produce world-class squash stars.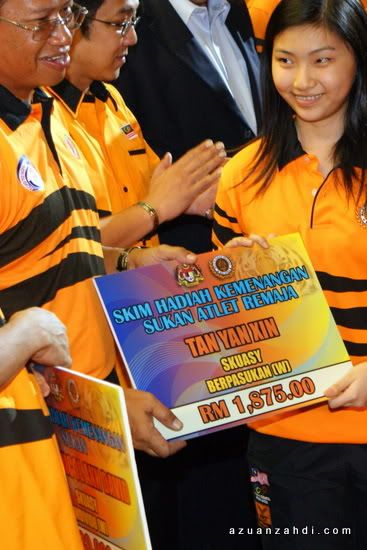 The Center Court was not the only area being named after Nicol David. The Government decided to set-up a gallery inside the NSC dedicated to capture Nicol's success stories. It's amazing to see the jerseys, trophies, photos that all this while is being captured online on Nicol David Online.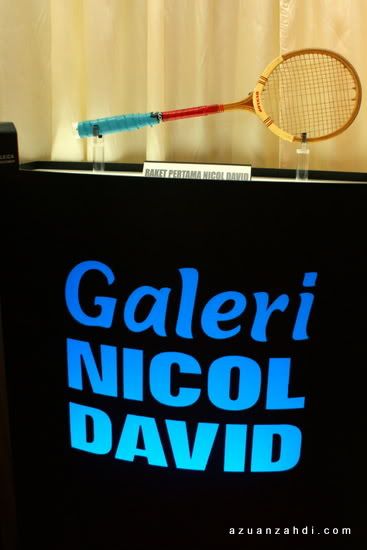 Right after the official event, squash fans were given the chance to mingle with Nicol David. Thanks to SquashStars.com, a group of children from HOPE Worldwide were given the chance to meet Nicol, ask her questions and get their t-shirt autographed.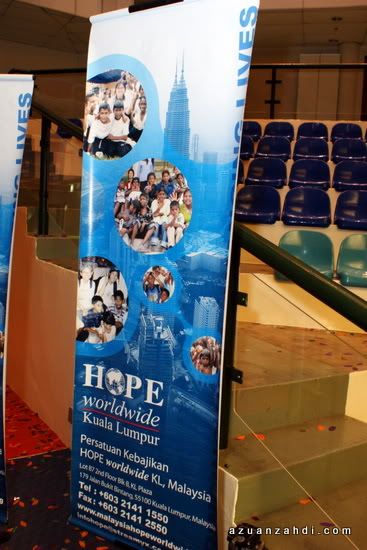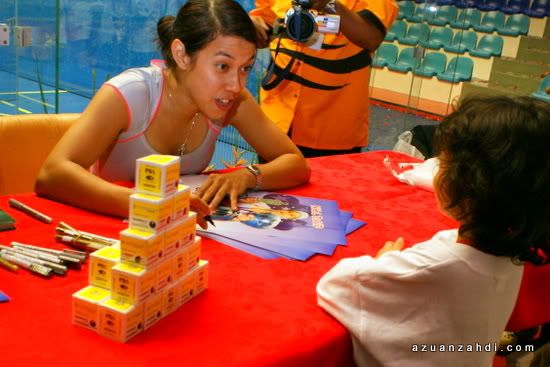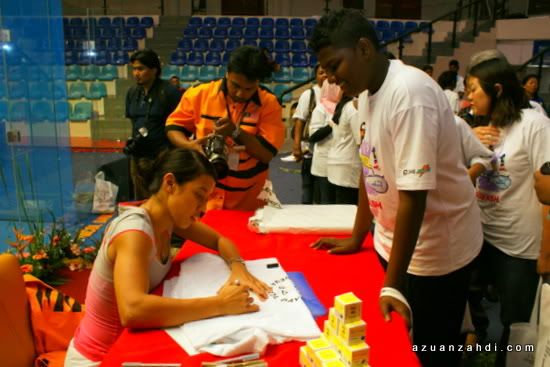 Not to forget, photos and autographs for us, the Nicol David Online team~!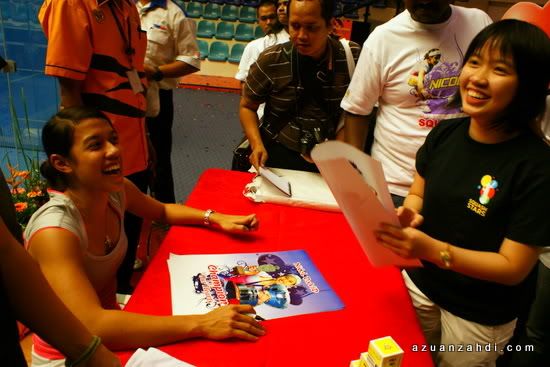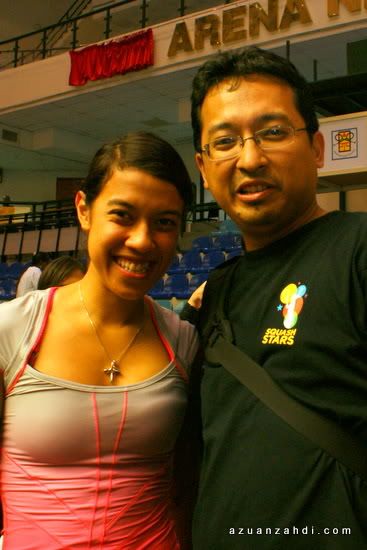 It was a great afternoon witnessing the event and being able to meet up with Nicol once again~! Congratulations Nicol and may this recognition motivates you even more to bring back more trophies, after all the trophy cabinet still have space for few years of trophies 🙂
Saved: :: All Posts ::, Featured Articles, REVIEWS
Tagged: 2009, Arena Nicol David, David, Nicol, nicol david, Nicol David Arena, photo, Photos, Squash, video, world champion