Firefly Review – Episode 11: Fly High with Awan Dania!
Are you a fan of airplanes? Are you a fan of Firefly Airlines? Are you a fan of pretty stewardess? Love local TV shows? If you answer "Yes" to any of the questions (for record: I answered YES to all 4 questions!), you're in for a treat!
Ladies and Gentleman, Boys and Girls, Awan Dania is now back on-air!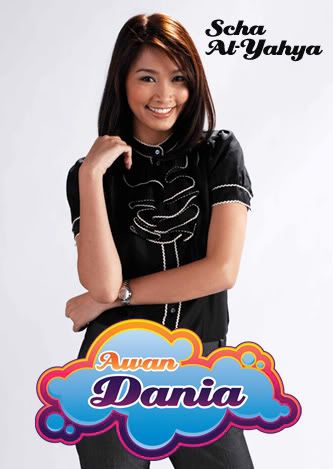 Awan Dania is a light and fun TV series about the life of Dania (Scha Al-Yahya), a rough, tough and boyish pretty girl who had the ultimate dream of becoming a flight stewardess. In season 1 of the show, Dania started off as a baggage handler for an airline before trying her luck as Flight Attendant. Eventually she managed to see the feminine side of herself and triumphed as one of the graduate out of the airline's Flight Attendant programme.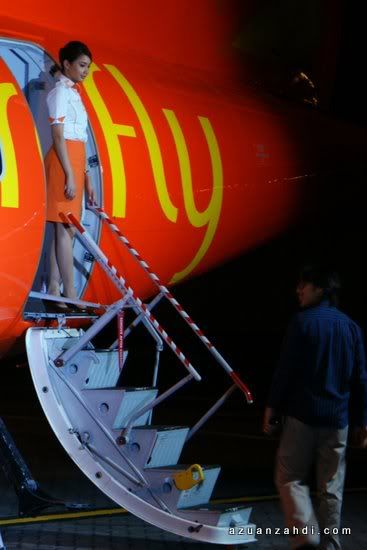 Firefly Airlines will now be featured in the second season of this famous Malaysian TV series as Dania moves on finding the right airline to fulfill her dream. I have to admit that I started watching this show since the first episode of the first season (please don't laugh!) and I was pleased to know that Dania is now with Firefly Airlines! A great combination as both Dania and Firefly are fun and charming personality!
The promo video of Awan Dania season 2
[wpyt_profile1]La5JmQ9q4NI[/wpyt_profile1]
Thanks to Firefly Airlines, I had the opportunity to have a sneak peek at the shooting of Awan Dania. Enjoy some of the photos that I took while being at the set.
One of the scene, night scene at SZB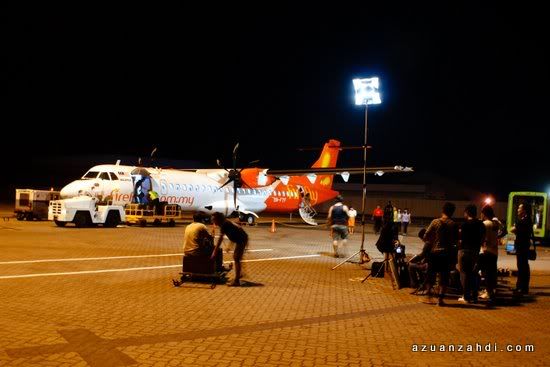 9M-FYF becoming a celebrity!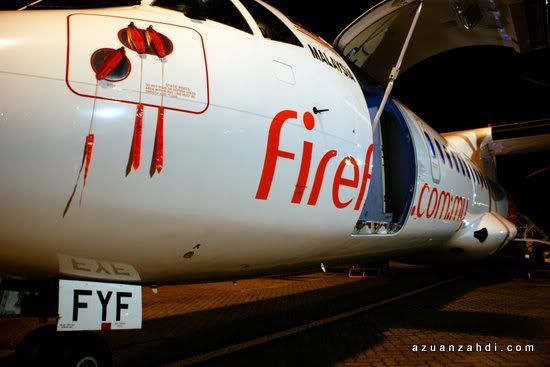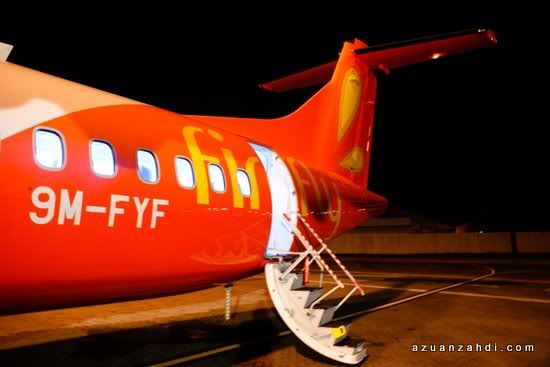 Production crew hard at work.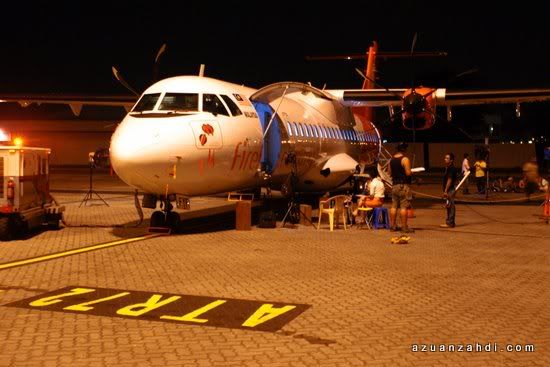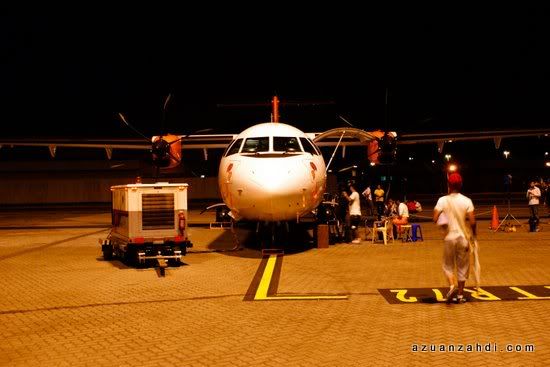 In between scenes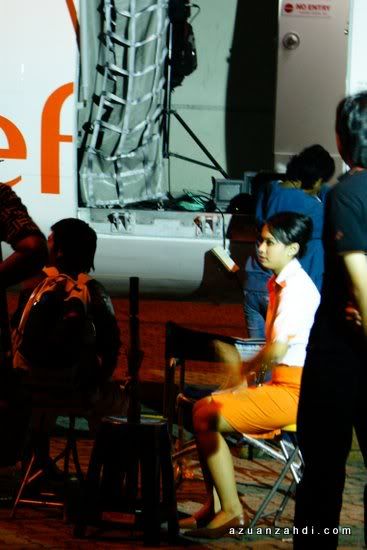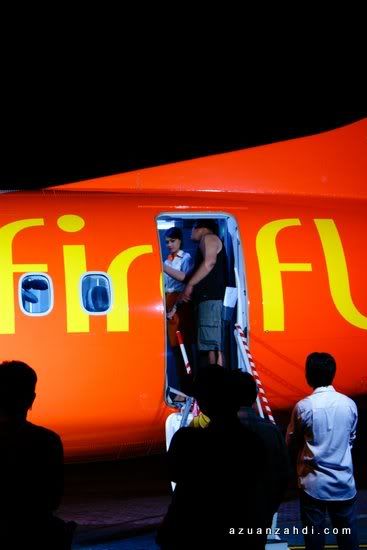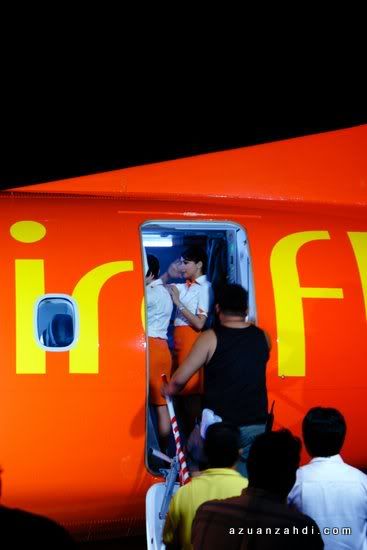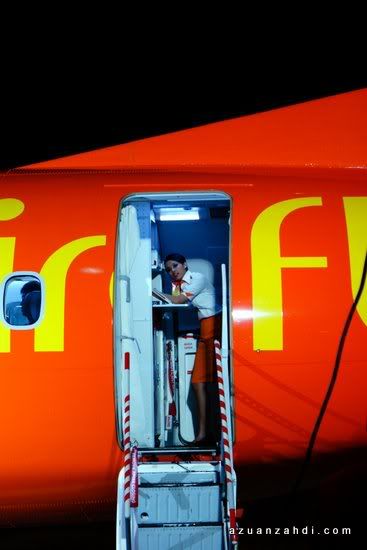 Extras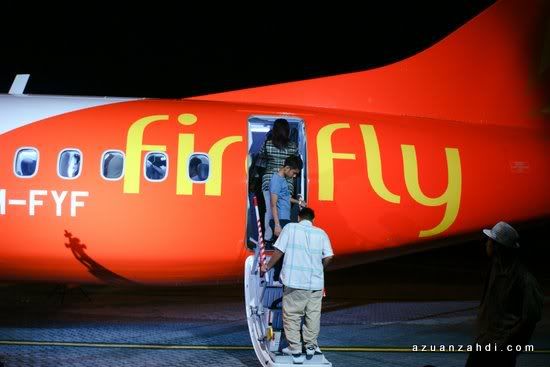 A couple of shots from a scene in Firefly's office.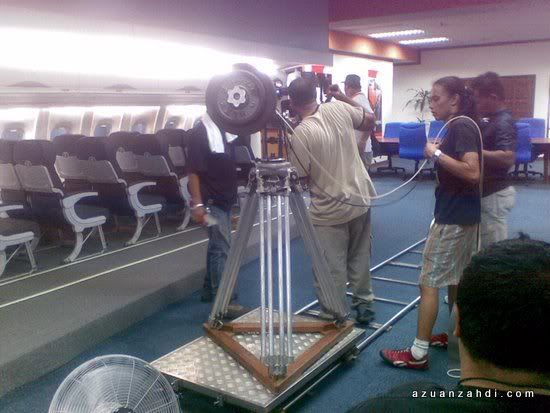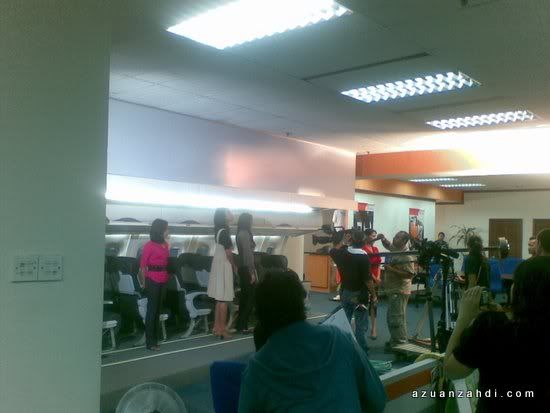 It was exciting to witness first hand the filming process and I found out a thing or two about Awan Dania which are:
1) Filming/Shooting is NOT an easy job; the crew worked hard and stayed on set for many hours at late night and early morning. It might be a funny TV show but it's serious business behind the cameras.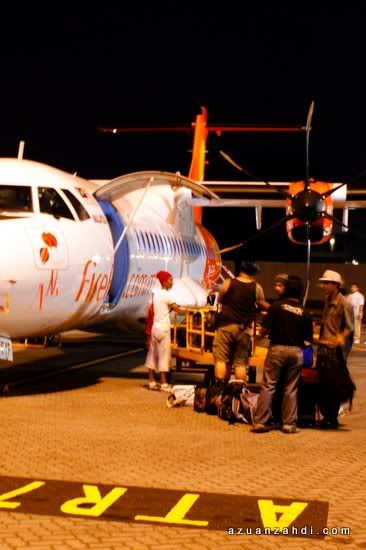 2) Discipline. Safety is always the highest priority. Filming was done on real aircraft with strict monitoring to ensure the safety of the aircraft and everyone at the set. Well done to both the production crew and the airlines representatives.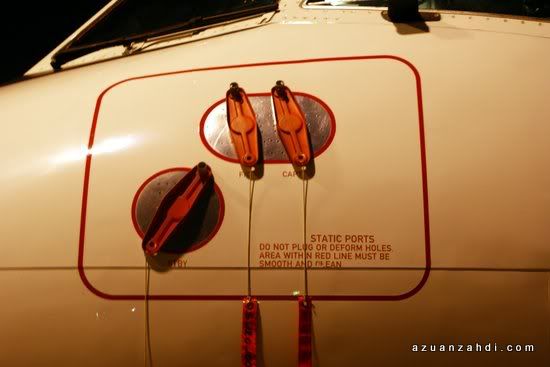 3) Firefly Airlines get the best publicity! In my opinion, the deal with Awan Dania promotes great publicity to Firefly Airlines. It is just like having a 1-hour TVC/commercial going on-air nationwide a few times a week for many months. Definitely many more people know more about Firefly and its aircrafts and destinations after watching the show!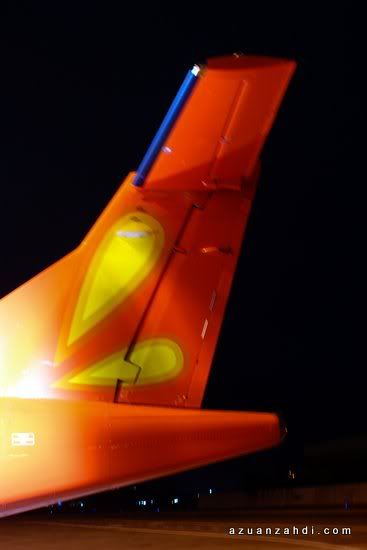 4) Like it or not Flight Stewardess or Flight attendant is an attraction by itself for airlines especially in this part of the world. Judging from the feedbacks that I've received from Episode 7: Firefly Airlines Walk-In Interview for Stewardess post that I wrote a few weeks ago, many ladies out there have the similar dream like Dania and this TV series will attract more of the best ones to Firefly Airlines!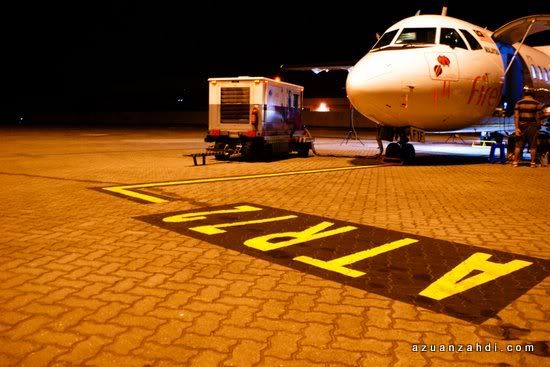 5) The last interesting fact that I discovered was………
Dania or Scha Al-Yahya is pretty in real life (OK, this is my personal blog so I'm allowed to say this la~!) LoL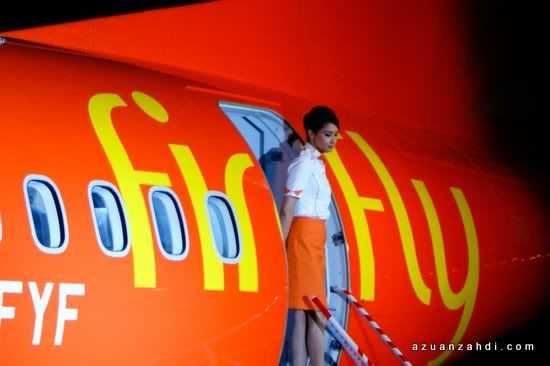 Awan Dania and Firefly Airlines are here to entertain you every week. It is hope that this positive collaboration will go on and continue to bring laughter to Malaysian homes.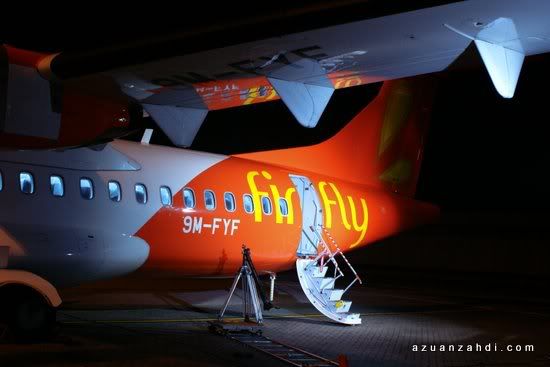 If you like the show, please share your feedbacks. If I get good response on this post, I might spend another day to cover the shooting and have more exclusive photos and interviews for fans of Awan Dania and Firefly out there. Who knows if you leave many comments here, the producers might read it and even decided to call me in to become one of the extra. 🙂 🙂 🙂 LOL now that would bring my blogging experience to a totally different level! Hahaha
Don't forget to watch Awan Dania and our community airlines, Firefly on Astro Ria every Monday at 10:00pm.