Chakra Restaurant: An Indian Experience
For the last 1 year I've made numerous trips to JB either on work or personal matters and I've been exploring places to eat in JB. Before I share my fun raya@Johor Bahru experience in my next blog post, let me introduce a great place in JB for a delicious authentic Indian cuisine, Chakra Restaurant. Chakra is a fine-dining restaurant that I think deserve a blog post at azuanzahdi.com
Located in the middle of JB, Jalan Yusuf Taha to be exact, Chakra is situated in a unique classic pre-war colonial bungalow that once a family home.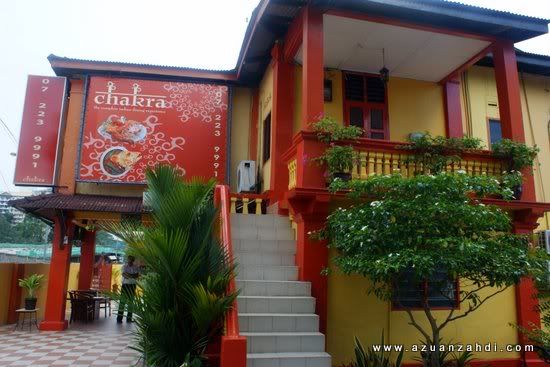 It now boasts an interesting interior with 'rooms' that are decorated with unique Indian art. Patrons of Chakra are treated like special guests and dine in one of the partitioned rooms. This setting allow privacy to the guests and suitable for family dinner and business lunch.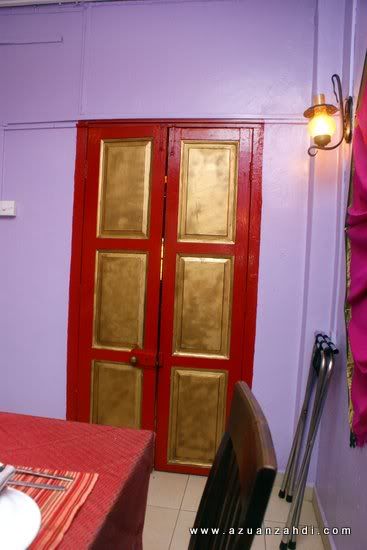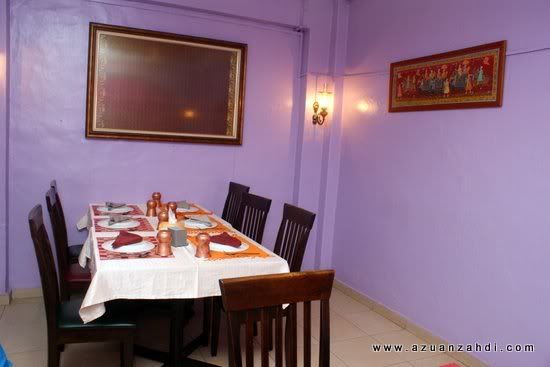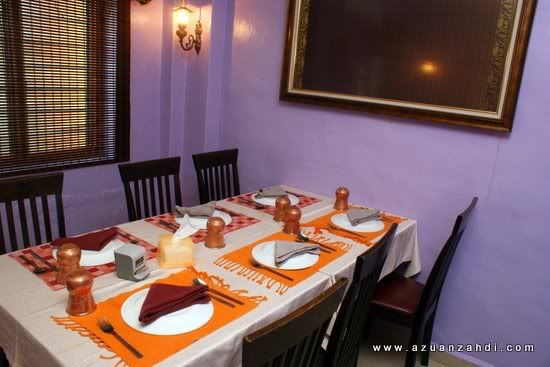 Some nice decorations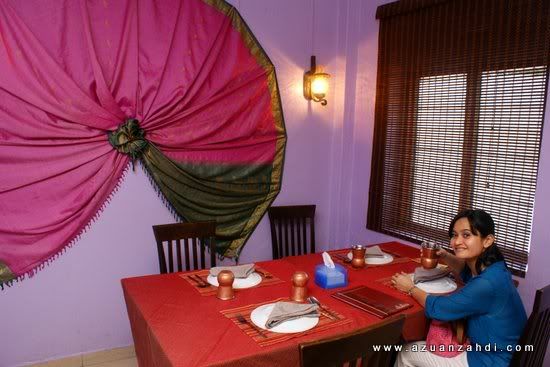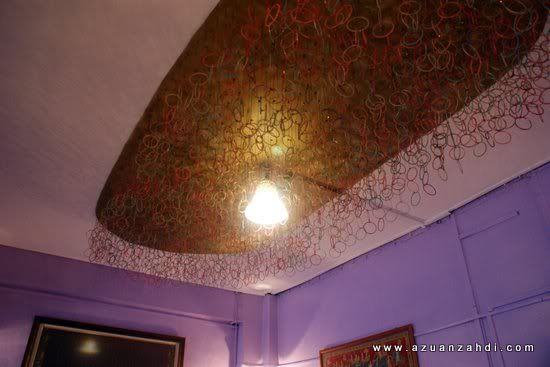 The "Chef's Recommendation for The Day" @ The Entrance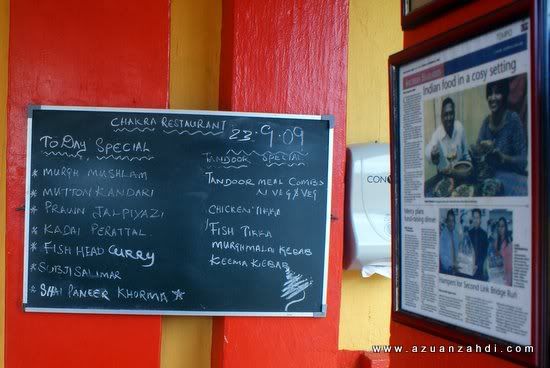 The menu. Food in Chakra are from all parts of the Indian sub-continent. It is the only Indian A La Carte restaurant in JB (this is what they claimed on their brochure).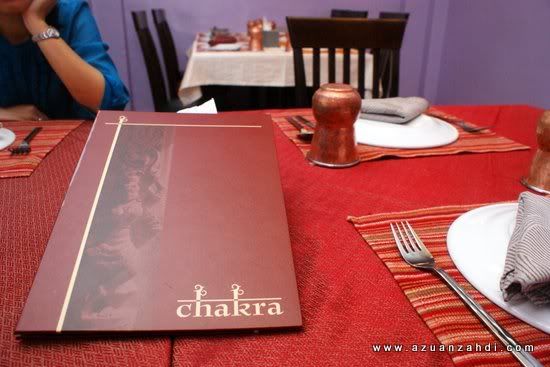 The food was super-licious. I was there for lunch with my wife to celebrate my annual bonus payment and we ordered the following food: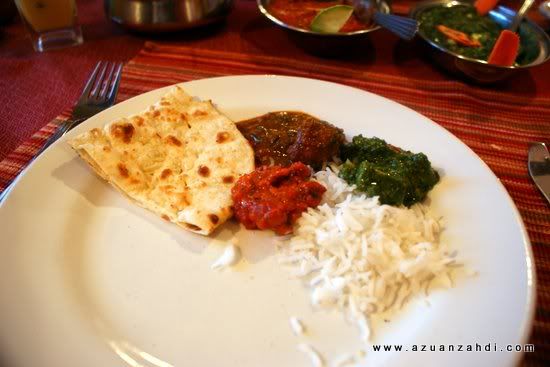 Poppadom
My favorite Palak Paneer.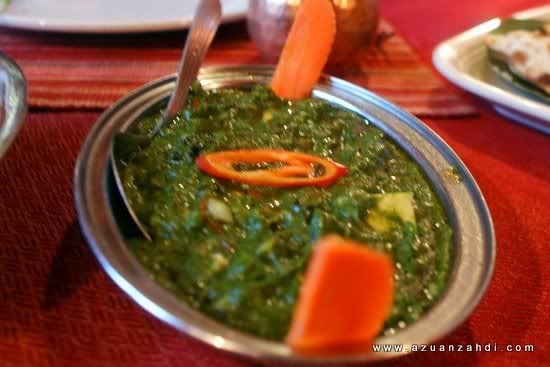 Recommended by the Chef; Chettinad Fish Curry
Butter Chicken Masala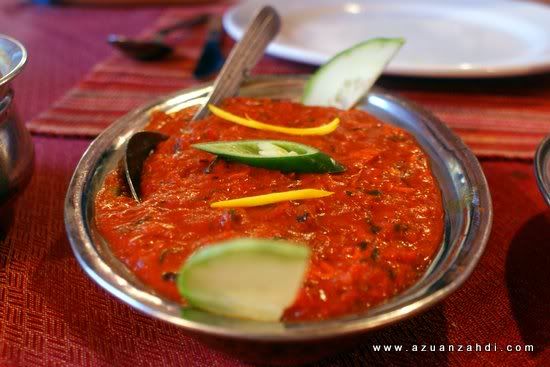 White Basmathi Rice and Garlic Naan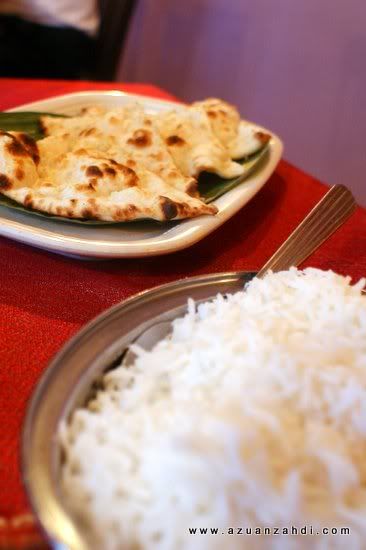 Mango Lassi.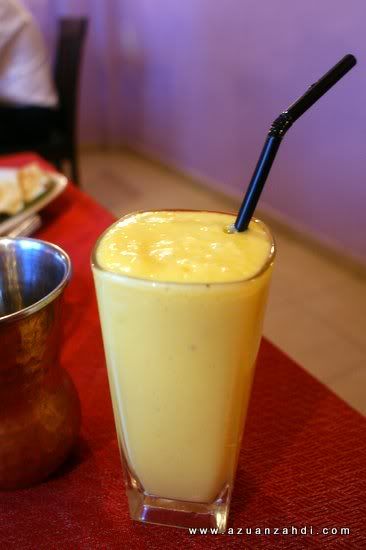 It took us only 20 minutes… Delicious!
Total Damage: Rm80.96
I love the ambience but the food is the factor that makes Chakra a great outlet. This is a great place for anniversary, birthday and even small function. For reservation call 07-2239991.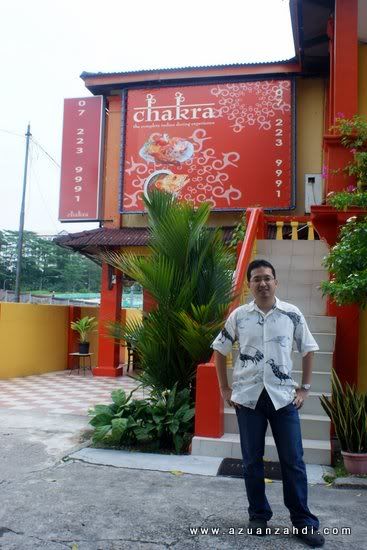 Chakra is located at: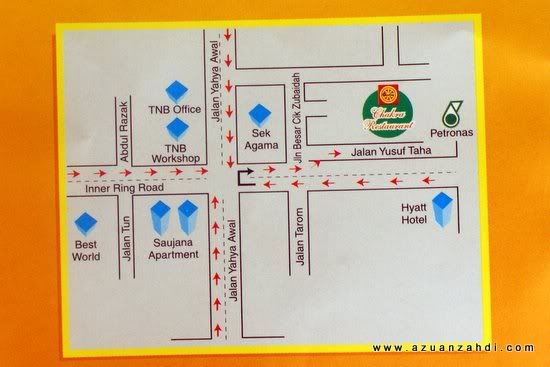 Note: The chefs are Muslims and the food are suitable for Muslims.