Buka Puasa 2009 at Aunty Aini's Garden Cafe
Fasting brings about two great occasions of joy and happiness for the fasting person. One of it is in this life and that is when he breaks his fast with what Allah has allowed for him of foods and drinks.
Most of the times I would break my fast at home with my wife and family but occasionally there are a couple of iftar invites that I receive each year. One of my favorite spot for 'buka puasa' (and also during normal months) is the kampong-style Aunty Aini's Garden Café in Nilai. Every Ramadan I will have at least one session of 'buka puasa' here with the same group of good friends. Click here to read about our last year's 'buka puasa'.
This year the same group of friends met up once again at Aunty Aini's Garden Café. To go to a place 1-hour away and crossing the state border for food can only mean one thing. Super-licious delicious food. And that's exactly what we had every time we dine at Aunty Aini's.
Enjoy the photos below!
Welcome to Aunty Aini's!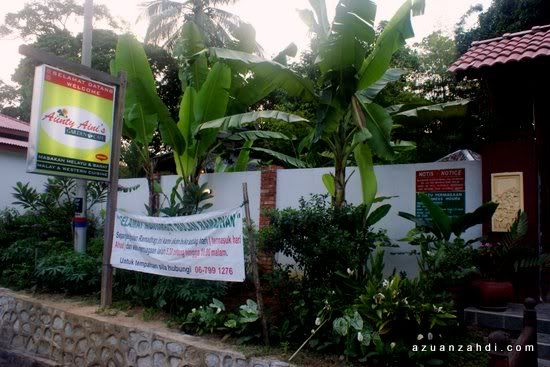 Kampung-style right from the entrance.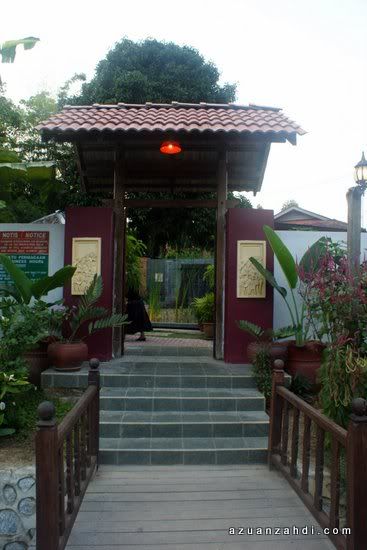 The map to Aunty Aini's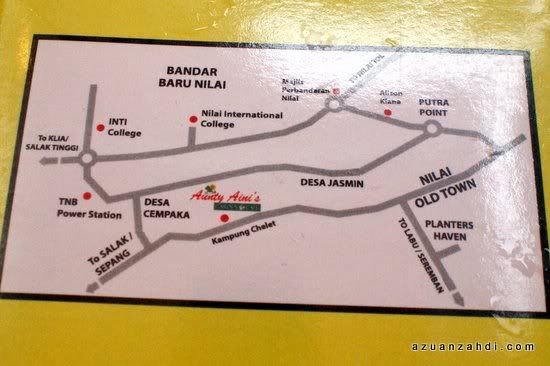 The Garden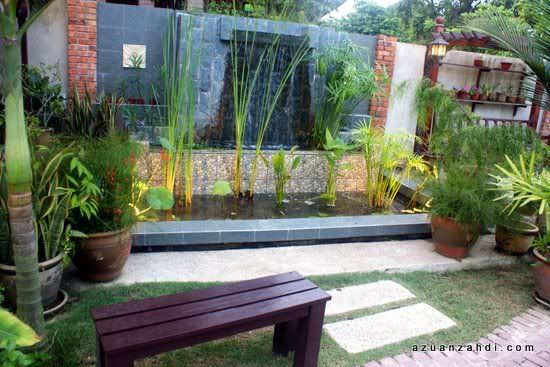 The Surau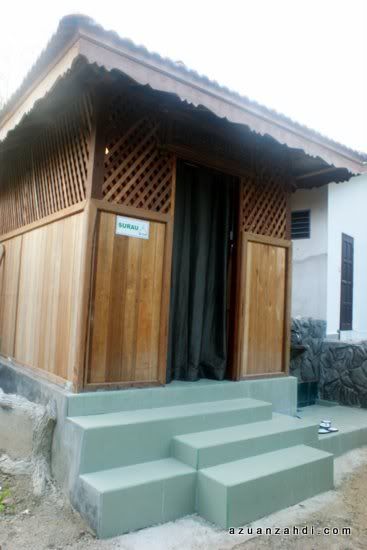 This year we managed to book way in advance and got one of the cool gazebo 'duduk bersila' area which is nice, private and comfortable.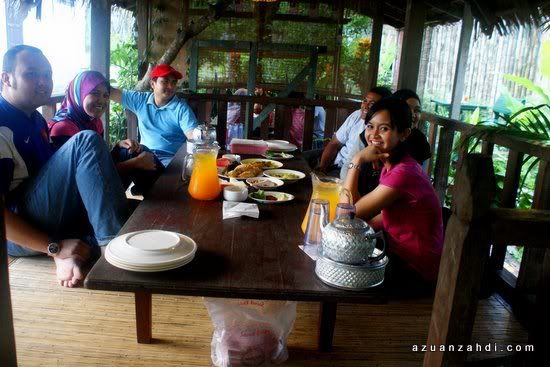 The delicious food. Daging Salai Masak Lemak Cili Api, Udang Lemak Cili Api, Telur Itik Lemak Tempoyak, Ulam, Sambal Sotong Petai.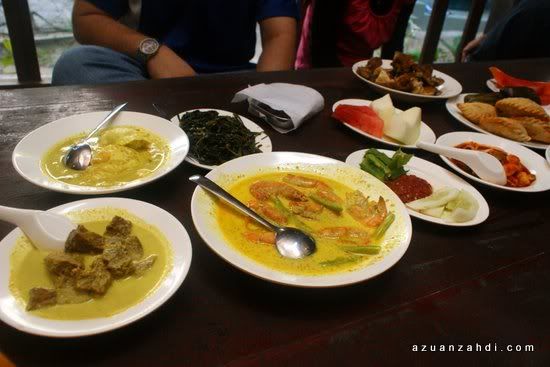 My favourite dish, tempoyak telur itik. Superb!! Next to it, Burung Puyuh Goreng.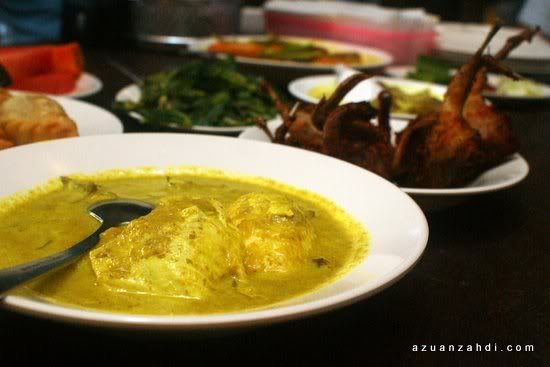 Ayam Goreng Kampung, next to it, kuih muih tradisional and tembikai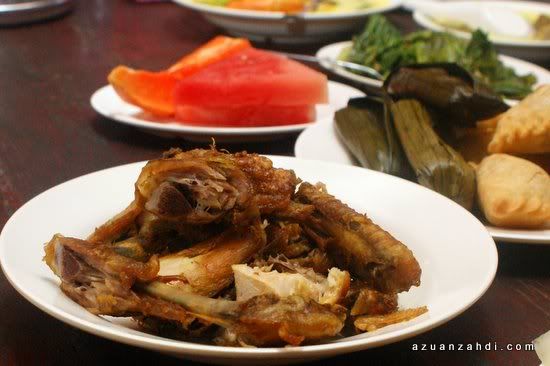 Mango Drink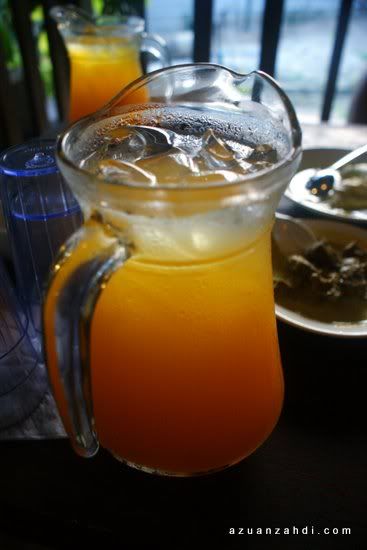 Hungry faces.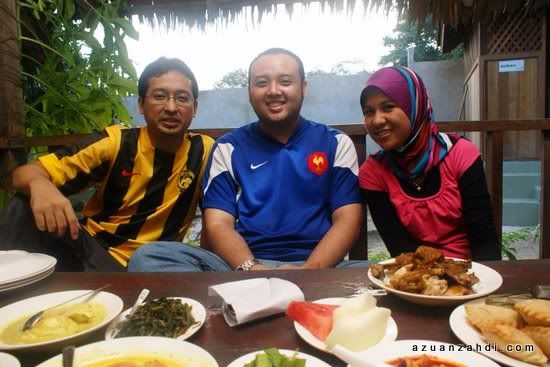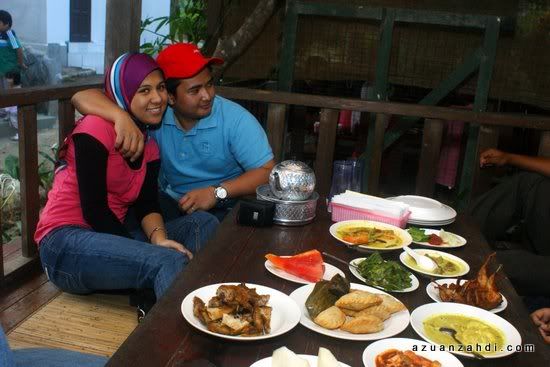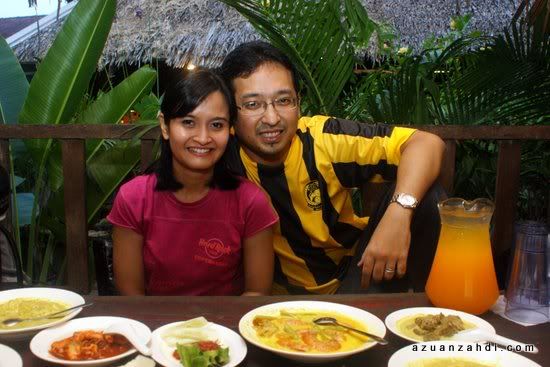 Makan time @ sunset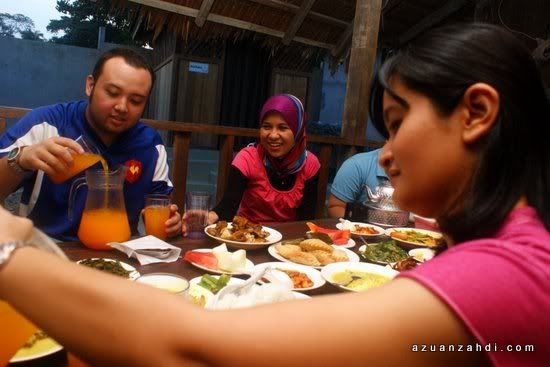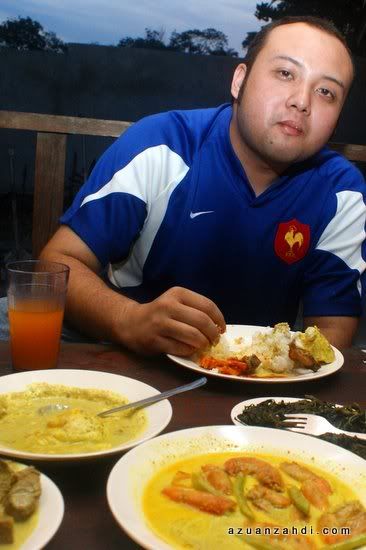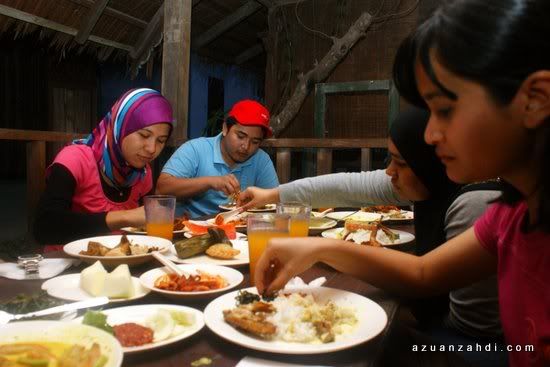 45-minutes later. 4 rounds of rice. The champions!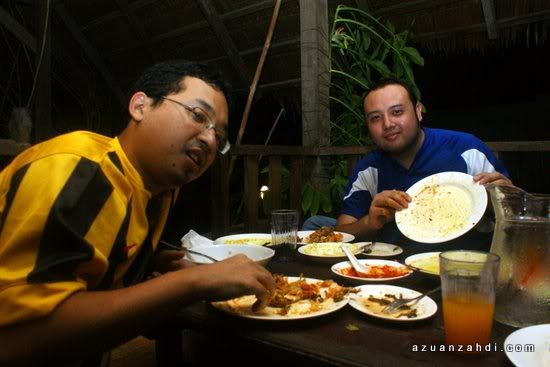 For dessert, ice-cream banana split, fruit melba and the signature dessert, tapai with ice cream.
Followed by rounds of The tarik, coffee and surprise birthday cake for one of our good friend.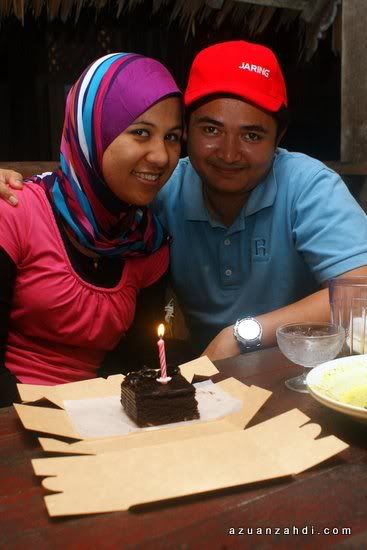 A great time with good friends, great food and excellent kampong ambience. Total bill? RM240 +-. All the dishes are actually 2 servings and it was meant for 6-8 person. Affordable? Definitely! Worth the drive? Yes (although make sure you stay awake on your drive back to home).
For those who are not a fan of Malay style cooking, there are wide variety of 'western food' which taste as good. For reservations, please contact the following number.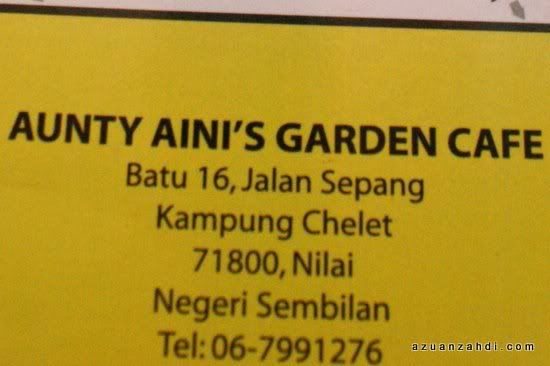 I'm already thinking of my next trip to Aunty Aini's after raya. Anyone interested?