Adik Beradik Burger Challenge: Otai Burger
Adik Beradik Burger Challenge is back. After more than 9 months of hiatus I'm back hunting for the best burgers in town with the help of my 'adik-beradik' or siblings. We love burgers so much that every visit to a burger joint has turned up to be a family outing. Hopefully I can capture more of our burger outing activities and put up more reviews on our blogs including AzuanZahdi.com.
In the meantime, in line with the Merdeka celebration, let's have a closer look at one of the "Made-in-Malaysia" burger, the Otai Burger!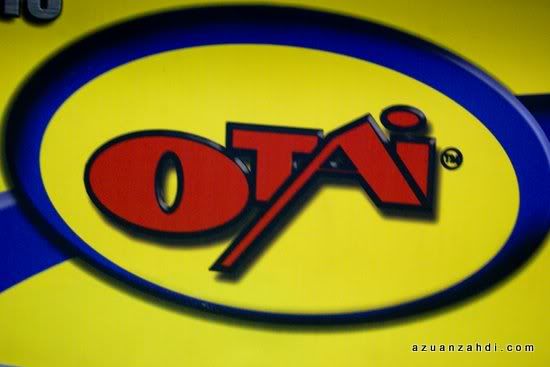 If you are a Malaysian or have been in Malaysia for quite some time, you most likely have seen burger stalls operating at night at many parts of cities and villages in Malaysia. Better known as 'Burger Ramly', these burger stalls are independently run by young home-based entrepreneurs. For many years, these burger stalls exist in popular hotspots, universities, housing areas, near 7-11 and many other populated areas. Leveraging on the consistent demand for these delicious burgers, Otai Burger was established as a local brand for a franchise programme for youngsters who want to have their own burger business.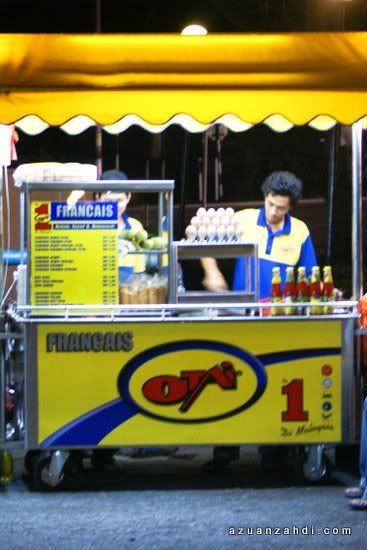 Now with more than 300 outlets in Malaysia, Otai Burger has became a recognized brand in Malaysia's burger scene and is a viable alternative to anyone who needs a quick, easy and cheap bite. I had the opportunity to try Otai Burger in one of its location in Section 6 Shah Alam and here's what I think.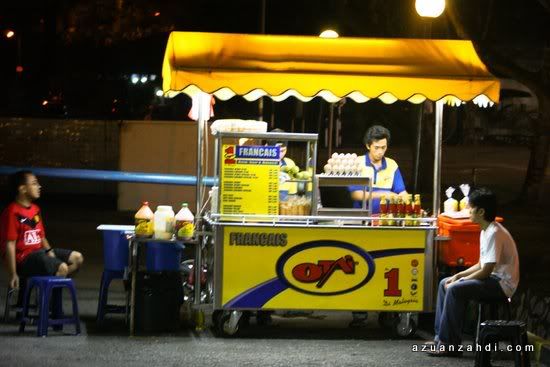 The location of this particular Otai Burger is very convenient. It is walking distance from housing areas and for those who prefer to drive; there are plenty of parking spaces. It is also conveniently located next to a 7-11, a 24-hours shop that caters for those who love to stay out late at night.
The main attraction of Otai Burger to me is the price. It is affordable and the best burger with extra cheese, egg or better known as 'special cheese' is still cheaper compared to the prices of western fast food outlets. This is definitely a plus point for those on tight budget (like me at the end of each month). However it is still slightly more expensive than those independent Burger Ramly stalls. Overall, I would give Otai Burger 4 out of 5 stars for pricing.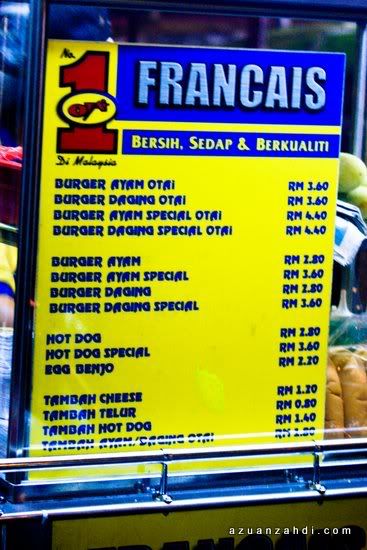 Otai Burger has different varieties of burgers and hot dogs freshly prepared from patties produced at Otai Burger's supplier. There are options for chicken burger, beef burger, banjo (bun+egg), special, Otai special, extra cheese and many more. You can customize the burger to fit your taste bud and that's a huge plus point.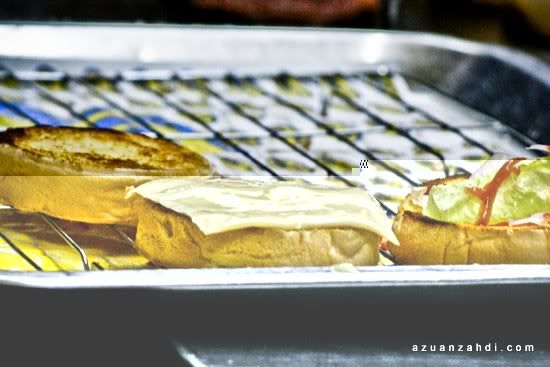 Cleanliness and hygiene is always an issue for roadside stalls. However Otai Burger is an exception as its standard operating procedures ensure that cleanliness is a main priority. Compared to normal stalls, I can see that Otai Burger stalls are more organized, ingredients well stored, labels on ingredients and most important clean and professional looking (with uniform) burger flippers. 4 out of 5 stars for hygiene.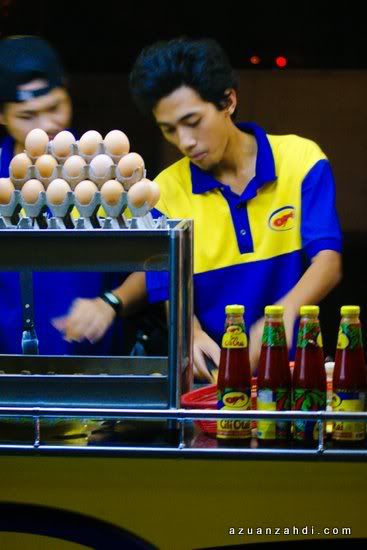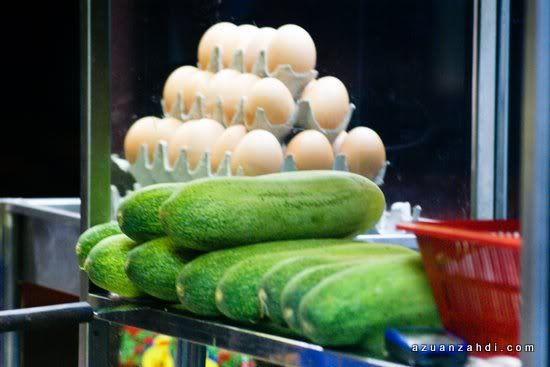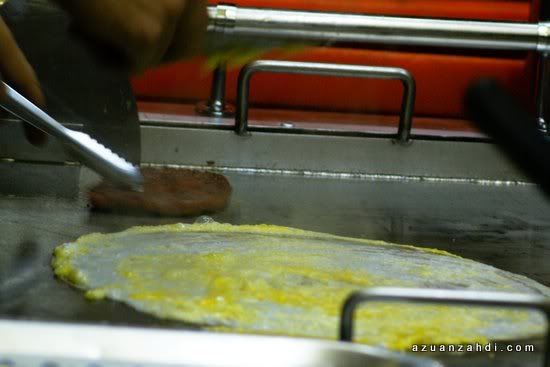 The customer service is also another plus point for this particular Otai Burger stall. The owners/staff are friendly and always approachable. Despite having many orders, they will usually engage in small talks to keep the customers entertained while waiting.
Appearance wise, it is simple with consistent minimal branding of Otai Burger. The burger does not look like those served in high-end burger chains but it's not a big deal and this is expected for a road-side burger. An average 3 out of 5 stars for appearance.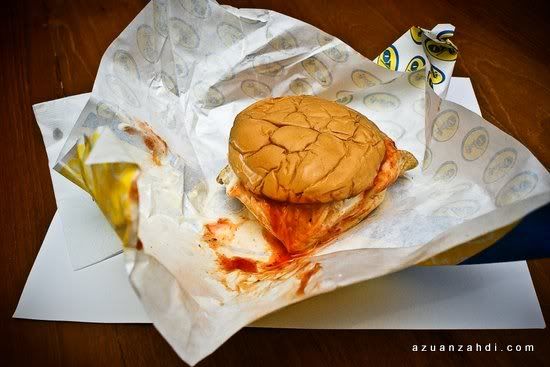 The real test of how good a burger is of course lies on the taste of the burger itself. The burger surprisingly tastes good. I had Burger Otai Ayam Special and the combination of all the ingredients is just nice. The only complaint is the SIZE. If only they have burgers with bigger sizes for hungry guy like me. For taste I would give a 4 out of 5.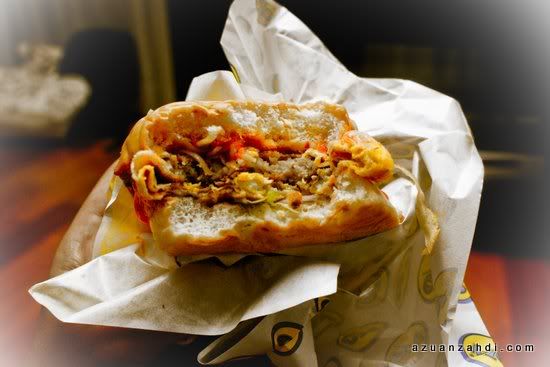 Otai Burger is a local brand that deserves to be acknowledged. Overall I would give 4 out of 5 stars to Otai Burger. It not only provides a viable alternative to Malaysians looking for food but also create many job and business opportunities that in the end provide financial independence for young Malaysians. I would strongly suggest everyone to give Otai Burger a try and who knows one day it will go beyond the borders of Malaysia or even become a 'must-eat' and 'must-visit' item in Malaysia's tourism map.
Well done Otai Burger.