From Ho Chi Minh City to Johor Bahru
This post is a continuity of my previous post, Ho Chi Minh City Business Trip.
The business trip to Ho Chi Minh City was a last minute thing and I was only informed about the meeting a couple of days before the trip. I was supposed to be in Johor Bahru for the weekend so I have to make arrangements to fly from Ho Chi Minh City to Johor Bahru via Kuala Lumpur. Luckily MAS is having Merdeka sale so I managed to grab-a-deal of RM69 for KUL-JHB flight.
After a long and tiring 1st day in Vietnam, I woke up early to have my 'sahur' or early breakfast before the start of fasting. The DIY instant meal. A few slices of bread, 2 cans of Tuna, chocolates, a few packs of Milo and a bottle of water. It's all cold and I was too tired so I ended up eating only half of what's available.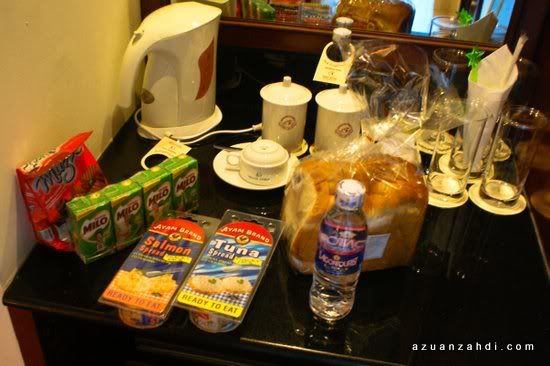 After the sun rises, I went for a short walk alone around the hotel. Hoping to see something interesting, I ended up nowhere and concluded that the hotel is located in the middle of nothing interesting.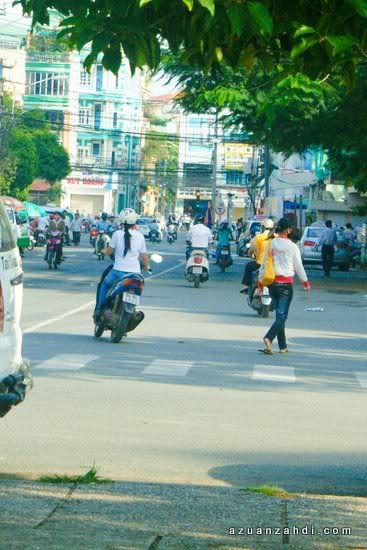 Feeling disappointed, I parked myself at a nearby bench in the middle of a roundabout. I just sat there for an hour looking at Vietnamese doing their daily routine.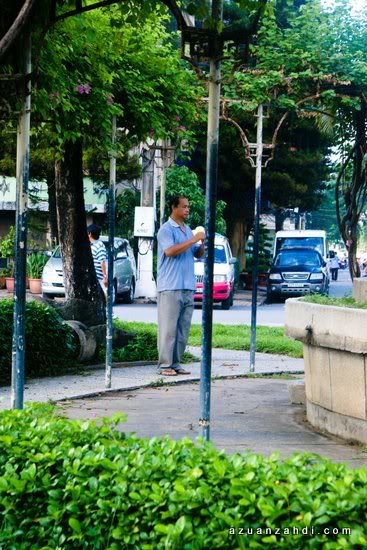 It was then time to leave to catch the day flight back to Malaysia.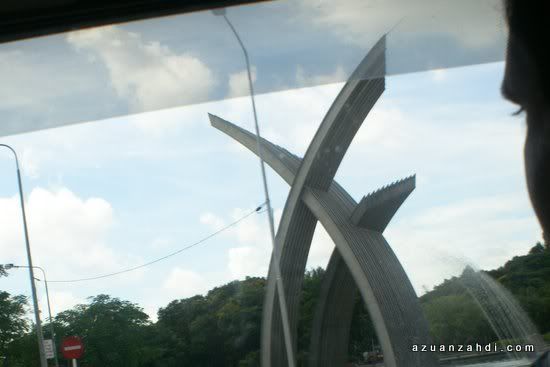 I love Tan Son Nhat International Airport. Customs and Immigrations were fast as there are dedicated ASEAN counters. Duty free shops are quite ok but what I like the most is the wide and clear windows than enable aviation enthusiasts like me to enjoy viewing planes movement.
Some traffic from Tan Son Nhat International Airport.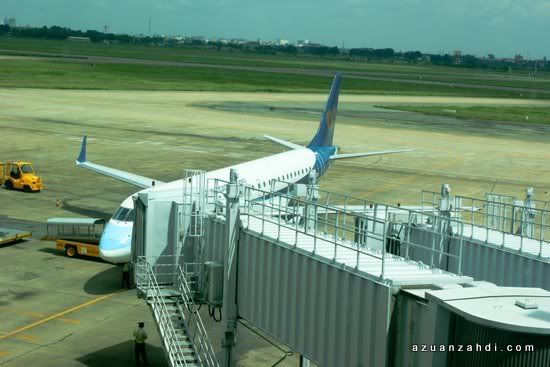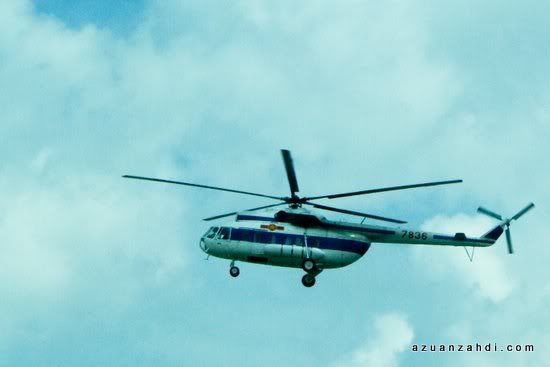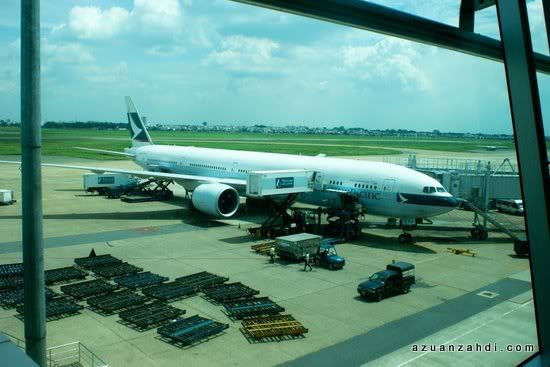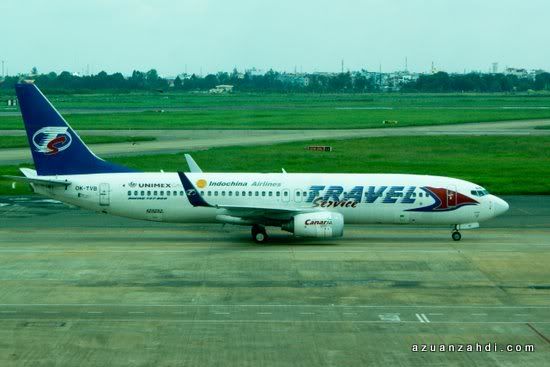 Our flight arrived from KLIA for a 1-hour turnaround.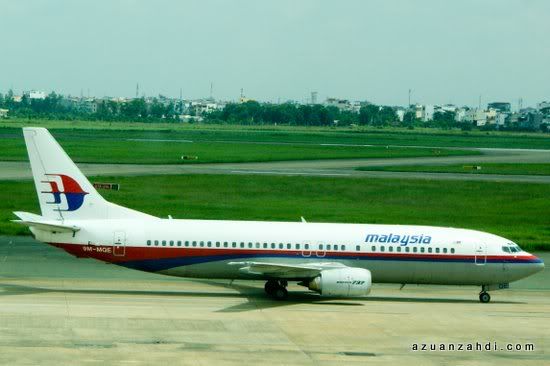 A Boeing 737-400. The backbone of MAS short-haul network.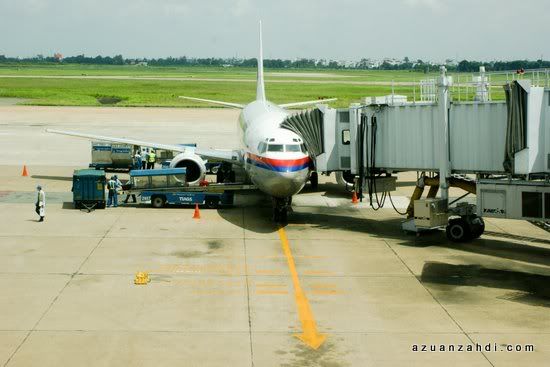 I always pre-booked for seats on the last 2 rows of the plane that has the higher chance of not having another passenger next to me. I was lucky as I got the whole three seats to myself on a flight that is 85% full.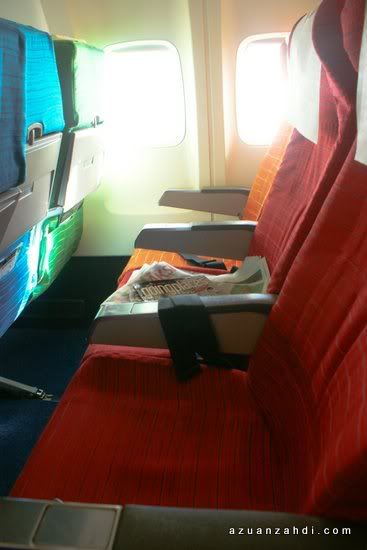 Pushback was on-time despite the heavy load. Goodbye Vietnam for now. I look forward to come back as a tourist to explore the great tourist sights in Ho Chi Minh City and Mekong River.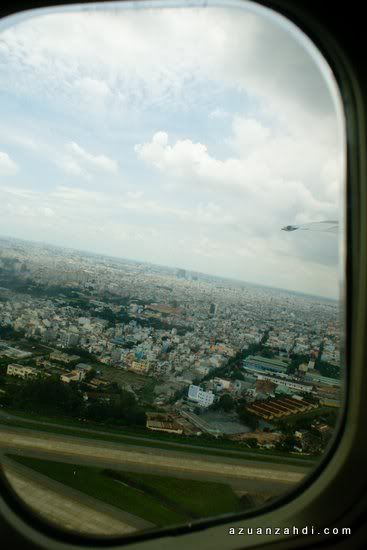 Ho Chi Minh City from above.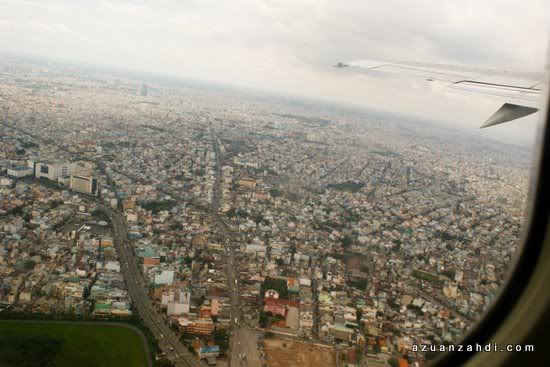 Flight was smooth all the way and lunch was served with hot meals on MH's Snekbox. The meals smelled good but I was fasting so I took a nap throughout the flight.
Landed at KLIA on time.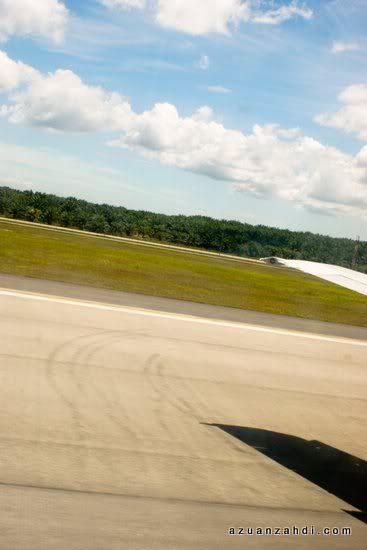 I had a 3 hours 40 minutes transit in KLIA so instead of going straight to the domestic departure hall for my flight to JHB, I spent 3 hours in the Satellite building.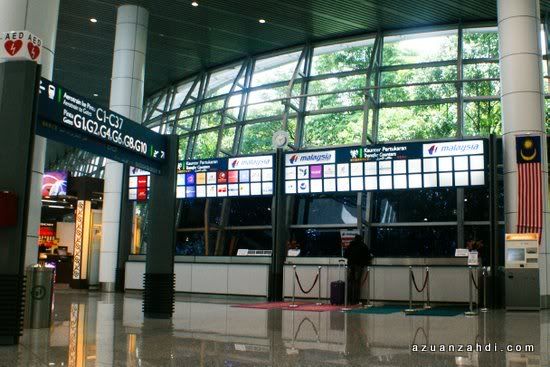 Mainly in Plaza Premium Lounge. I have free access thanks to my Priority Pass membership.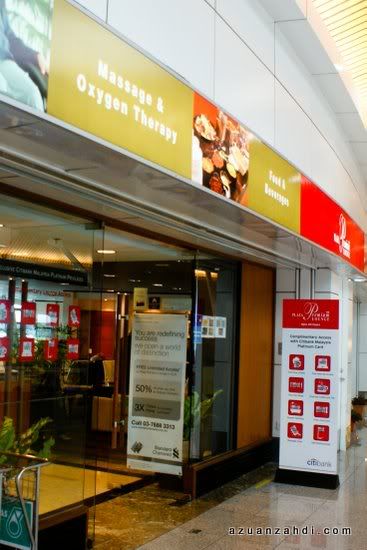 I could not eat but it's great to have a comfortable and quiet place to relax.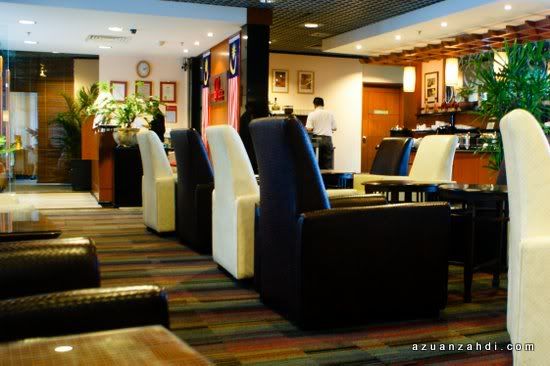 A couple of rounds of putting. Followed by a massage.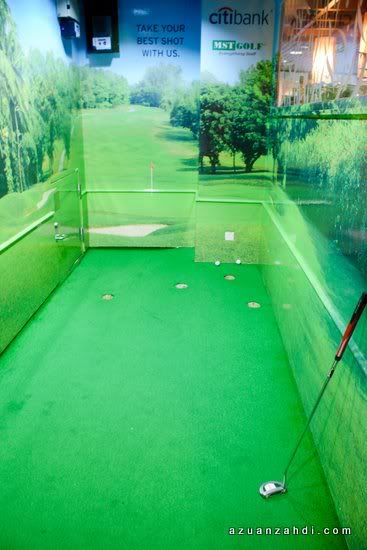 A nice refreshing shower.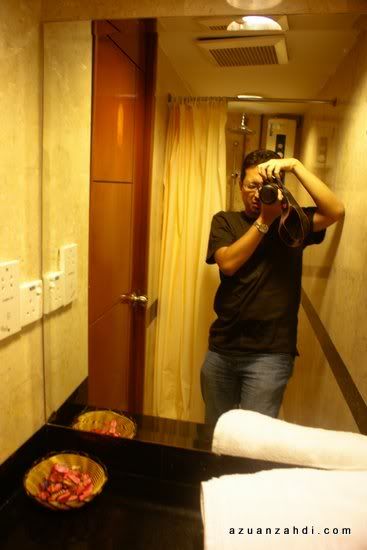 I then made my way to gate B5. Another Boeing 737-400 flight. One day MAS will put 737-400 service to a stop and replace it with brand new Boeing 737-800.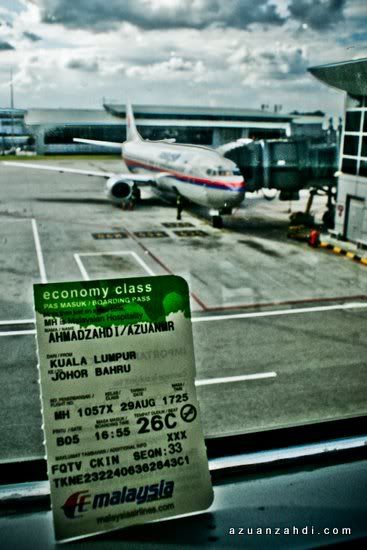 A light load based on number of people at the gate.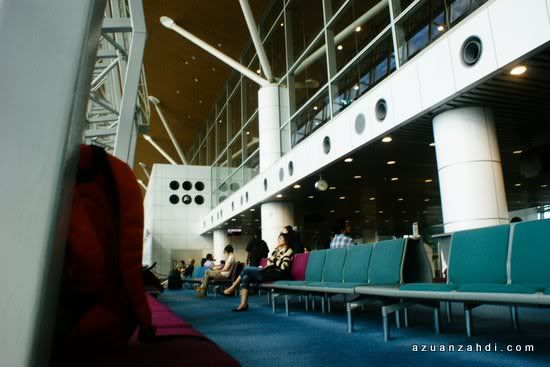 I was right. I got the whole row of 6 seats in Row 26 all to myself.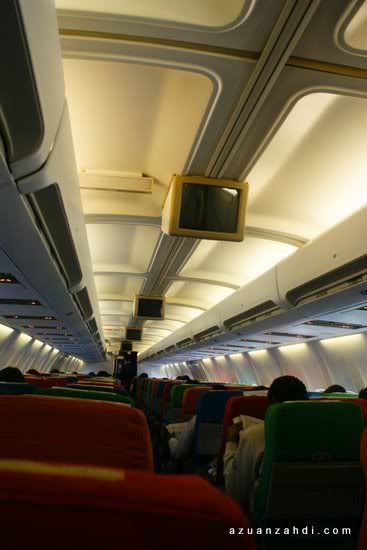 It was a short flight. Despite having showered and rest at the lounge, I finally started to feel exhausted from 2 hectic days. The normal orange juice suddenly looks so delicious. Even these dates and peanuts look so good!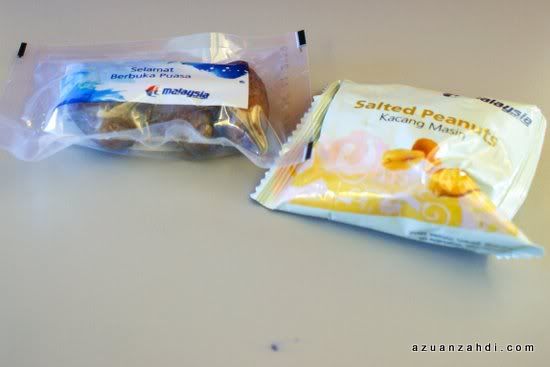 The plane landed on time in Senai International Airport, Johor Bahru, my most frequently used airport after Subang SkyPark.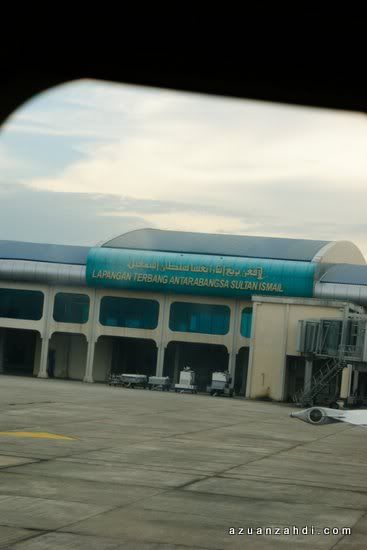 And an-hour later, it's 'buka puasa' or iftar time. Great meals! Everything taste so good after a very light sahur and iftar the previous day.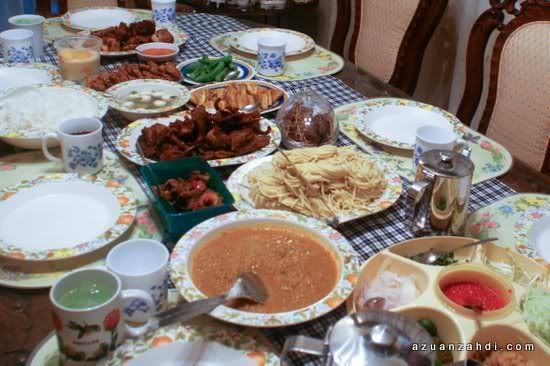 This business trip has opened my eyes to the existence of great places to visit in Vietnam. I am planning to return to Ho Chi Minh City for a couple of days next year to explore these places as a tourist. Anyone care to join?