A journey of a thousand miles begins with a single step.
"Sheila" woke up at 6am and drove down to Subang from Kuantan.. "Neeta" postponed her weekend plans and made her way to Subang accompanied by her family. "Lynn" traveled from JB with her best friend just to get another shot at her dream. Like many others, these three ladies shared a common goal, to become a flight stewardess for Firefly Airline.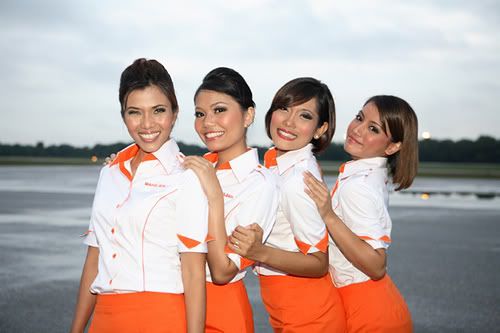 (Image from Firefly)
For hundreds of ladies with the dream of 'flying high' and 'exploring the world', their journey to be a flight stewardess with Firefly Airline starts last weekend. As early as 8am on a Saturday morning, more than 300 candidates gathered at a hotel in Subang Jaya for Firefly's Flight stewardess walk-in interview, their first step towards the long and challenging journey to become a stewardess with Malaysia's community airline, Firefly.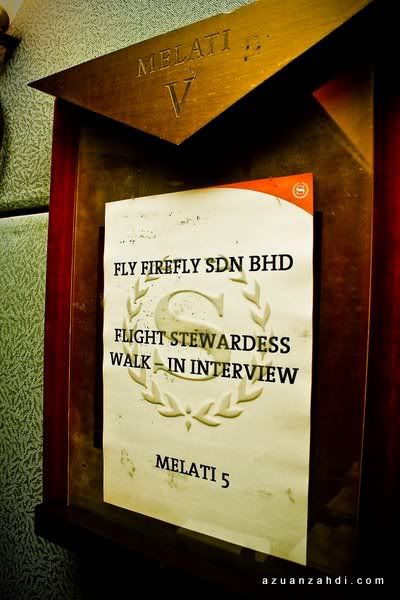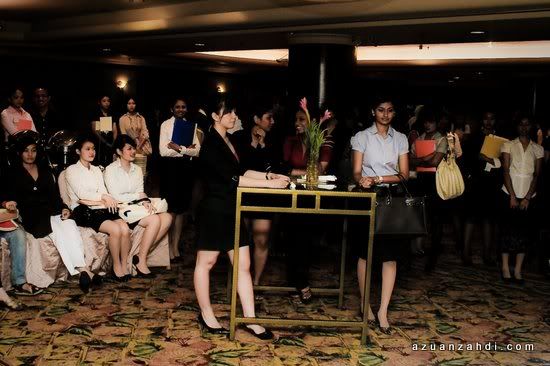 Cabin crew is often seen as the frontline of an airline's image and the reason many people being loyal to one particular airline. Being a frequent flyer with Firefly airline, I believe Firefly's flight stewardess is professional, friendly and well-trained. I personally think that Firefly's flight stewardess is not only as good as the award-winning Malaysia Airlines cabin crew but they are also more relaxed and natural in providing in-flight services to passengers. I guess this come as a result of a comprehensive training and a selective recruitment process which begins on a walk-in interview. Let's take a closer look at the walk-in interview procedures.
The registration counter.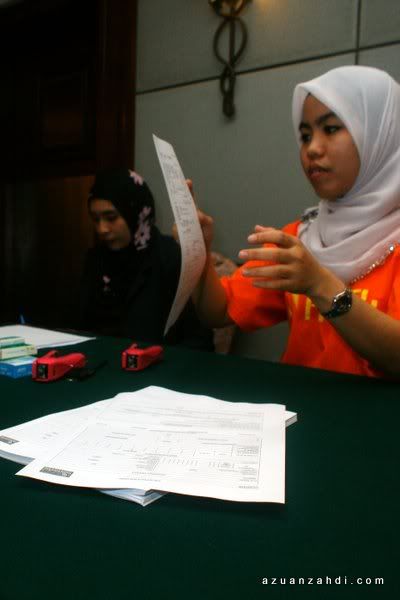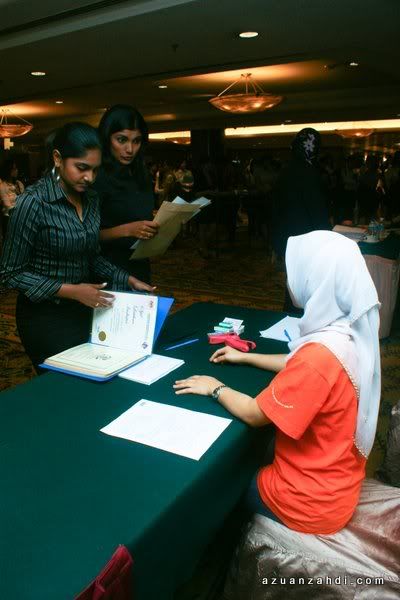 Registration form to be filled and submitted with a copy of candidate's CV, passport-sized photo, full-size photo, certs and other relevant documents. Pre-screening is done here and those who are below 18 years old or over 35-years old were not given a form.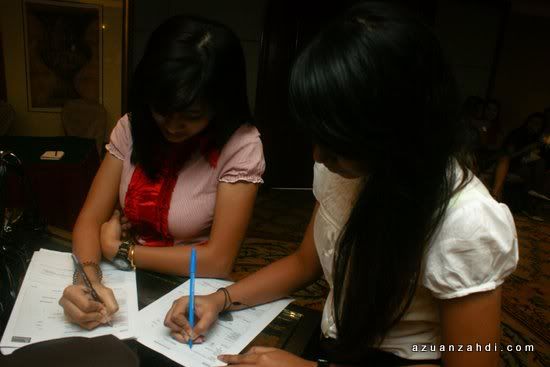 Waiting for their name to be called for the first screening which is the "height test".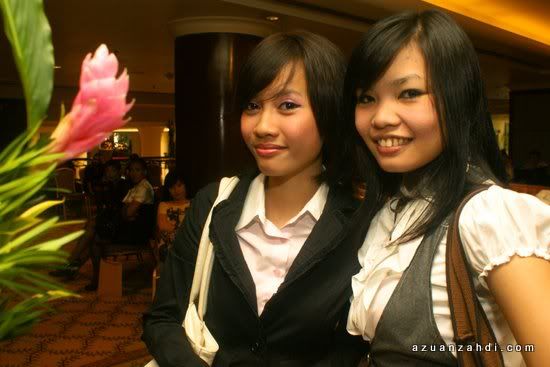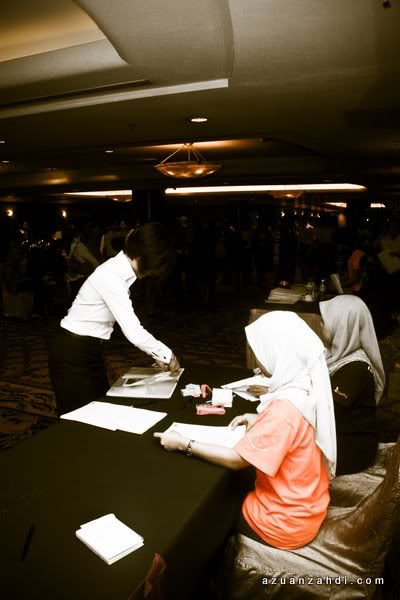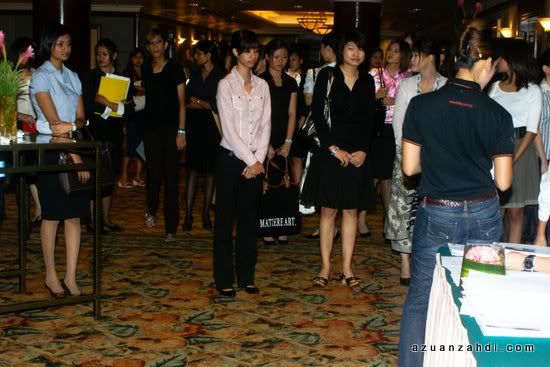 Candidates are required to have a minimum height of 157cm. It's a clear-cut requirement. This requirement was clearly stated in newspaper and Firefly's website and blog.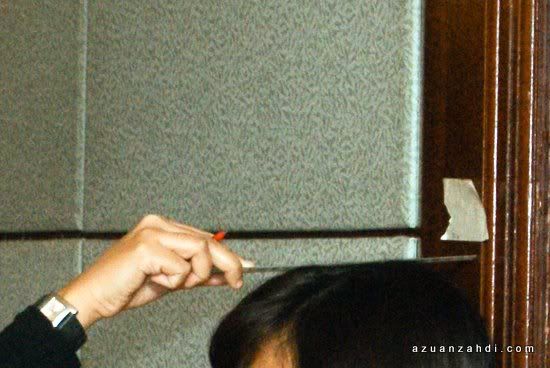 Quite a big number of candidates went home without even being interviewed as they failed to reach the 157cm mark. It is 157cm without any shoes on. Some of the candidates were not happy and argued on this height requirement but the requirement is there for a reason. Many do not know that a flight stewardess main role is ensuring the safety of the passenger and the flight. For the stewardess to perform this critical task efficiently, they need to have certain reach in the aircraft hence the need to be at least 157cm tall.
Candidate's weight was also measured. There are no weight requirements at Firefly. A candidate is assessed based on the weight in proportion to height. This is again to ensure that the chosen flight stewardess will have no physical restriction to perform her tasks in-flight.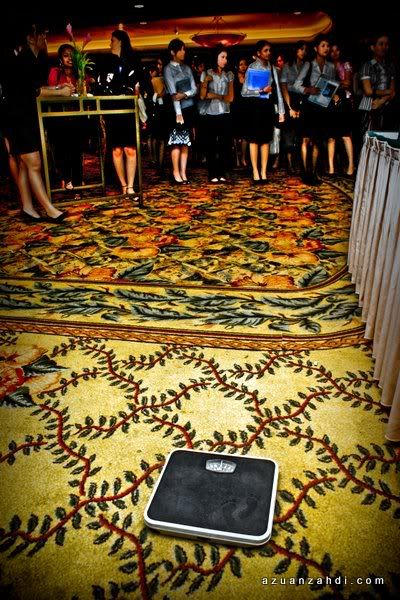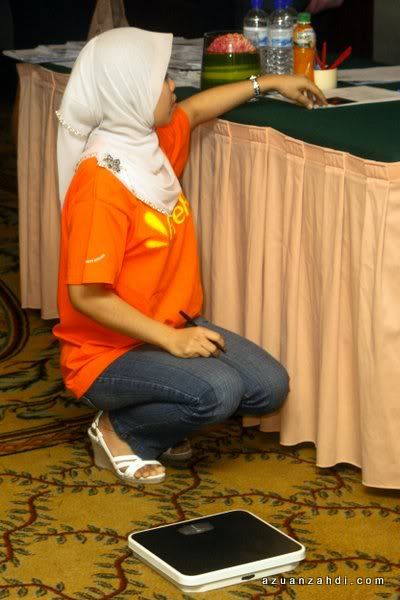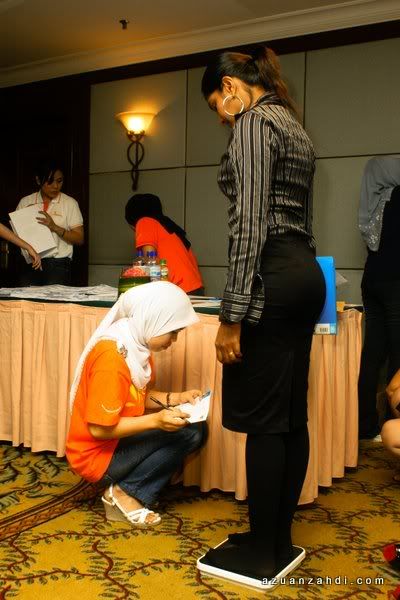 The candidates anxiously waiting to be interviewed.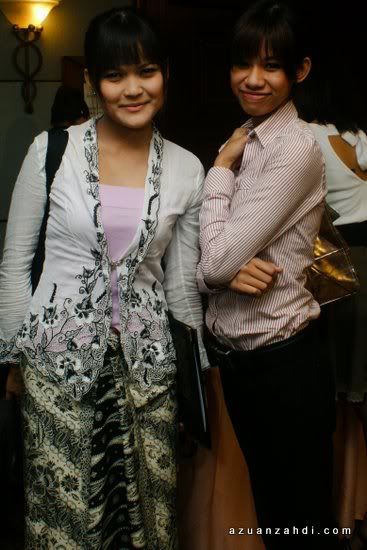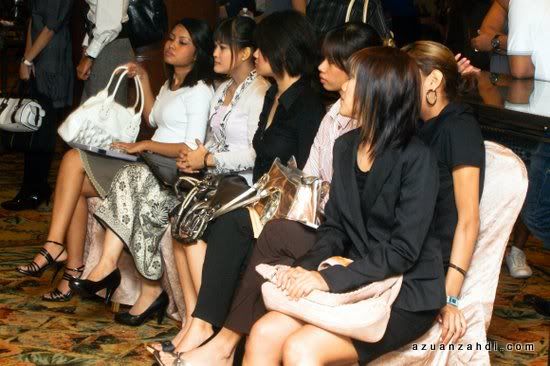 Some words of motivation from existing front liners of Firefly Airline.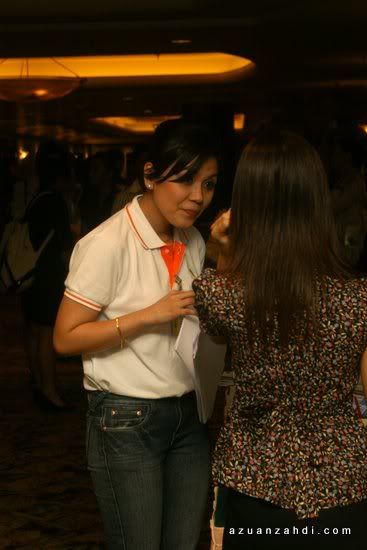 Candidates went into the two parallel rooms in group of 4-5 and were interviewed by a panel of evaluators. Questions were ranging from basic personal information to experience in customer related areas and information on Firefly airline.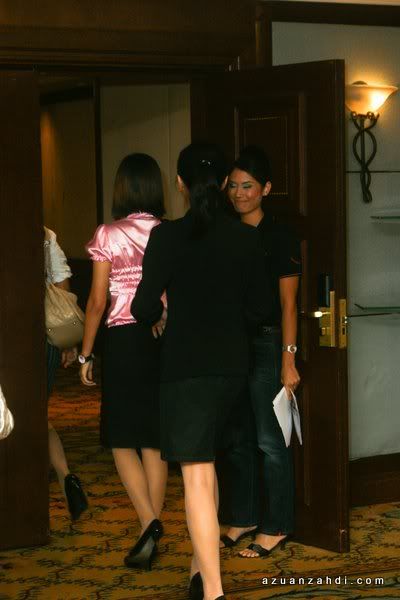 Sharing of experience after the interview session.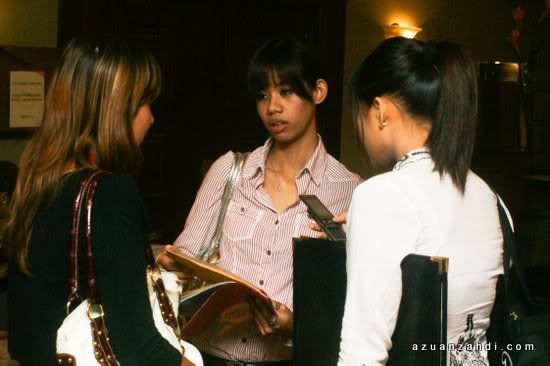 In the end, those who made the cut received this small piece of white paper inviting them to the next round on interview in a couple of weeks time.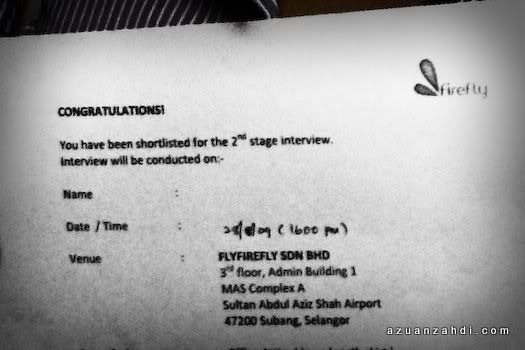 For those who made it, their journey has become one step closer towards the ultimate destination. Things will get tougher the next round, but for now, there is a reason to be happy and celebrate. Some of the photos of the candidates who were shortlisted for the next stage!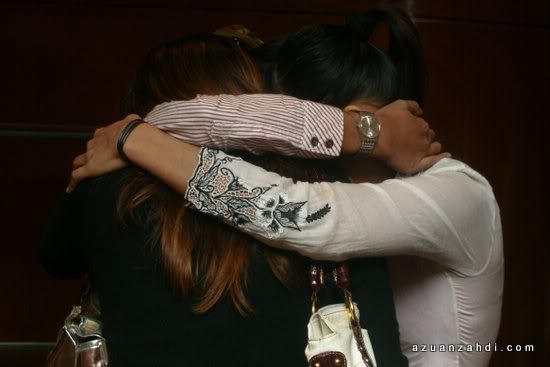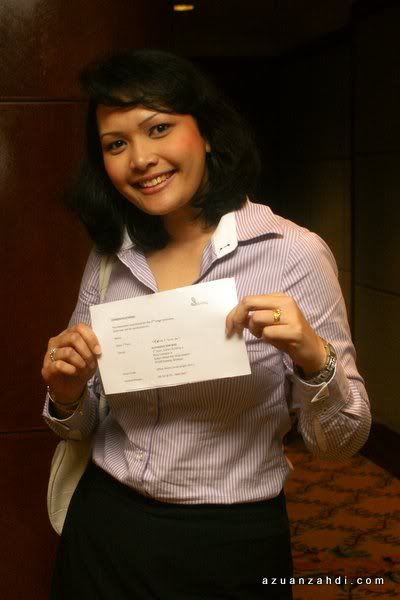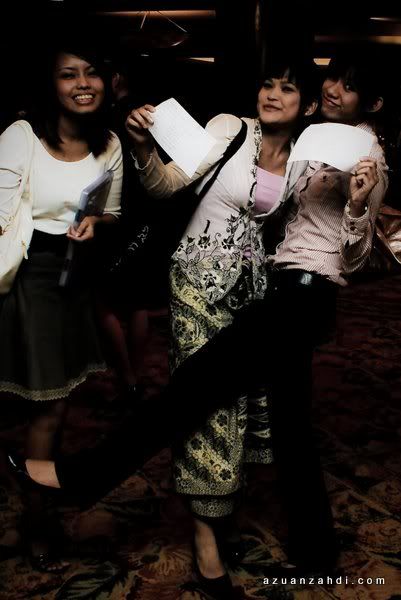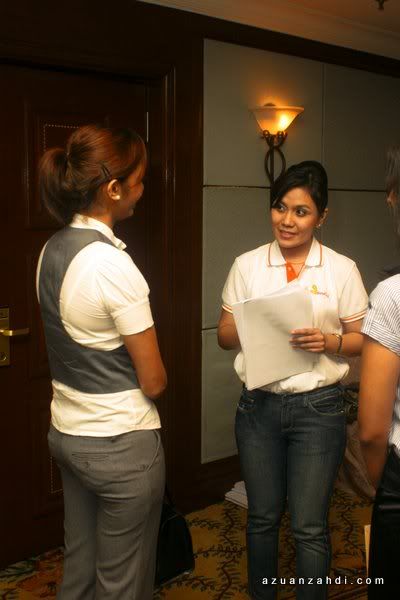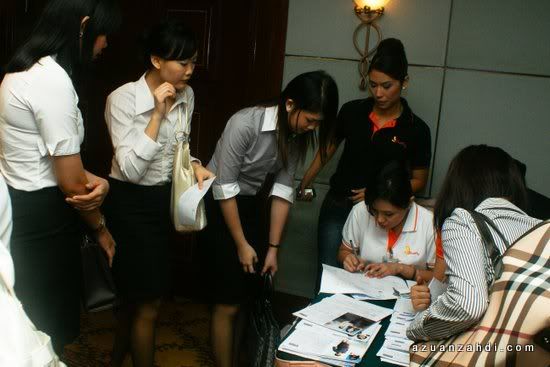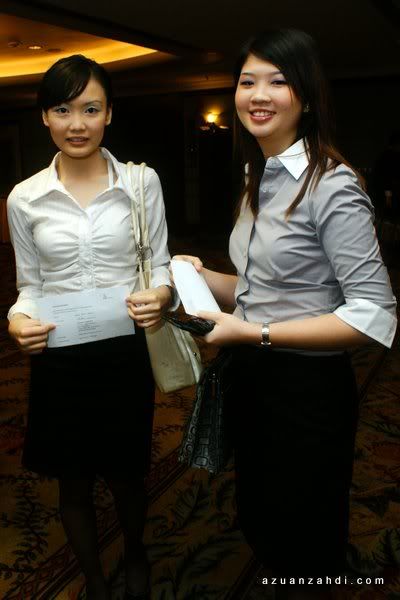 After spending a couple of hours observing and mingling with the candidates, I have a better appreciation and admiration towards Firefly's flight stewardess. They were selected from a large pool of candidates and went through a rigorous process and that explains how they turned out to be very gracefully professional in-flight carrying their duty as the ambassador of Firefly Airline. I wish all the candidates the very best for their next round of interview and blue skies ahead~!
A special thank you to all Firefly staff that have made it possible for me to cover the walk-in interview. Thanks for the hospitability and fun Saturday morning!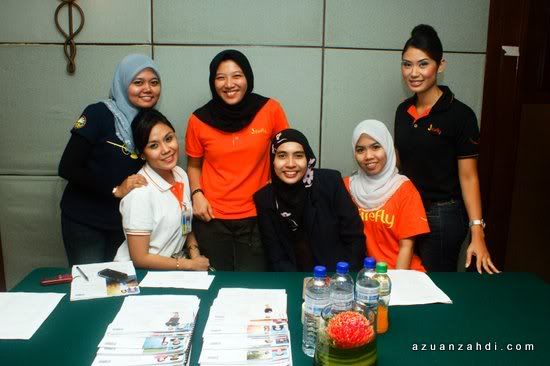 ____
The article above represents my personal view and has nothing to do with Firefly Airline's official view. Photos were taken with permission from both the airline and the candidates. If there is a need to have any of the photos removed, please do not hesitate to contact me at azuan_az@hotmail.com. For more information on Firefly Airline, visit their official website at http://fireflyz.com.my or my series of Firefly Reviews.
____