KL Rat Race 2009 – Part 1
The Edge™– Bursa Malaysia Kuala Lumpur Rat Race® is an annual event for charity which began in 2000. Modelled after the Carey Wall Street Rat Race, the Kuala Lumpur Rat Race® is a platform for Corporate Malaysia to come together to help the needy in a novel way. The Race is the one day in the year that top executives and office workers forget about the rat race they run in daily, and join a rat race of a different kind. It also gives these workers a good excuse to leave the office early after a hard day's work.

The Race covers 4.5km through the commercial heart of Kuala Lumpur, starting and finishing at the grounds of Bursa Malaysia. Participants run in their office attire… (Info from KL Rat Race Official Website)
I was there in Bursa Malaysia rooting for my team. It is the first year participation for Ranhill Utilities and we were there to experience the fun charity race. In this 1st part i'll be sharing some of the race photos while the second part will focus on the *cheerleaders* 😛
The runners + supporters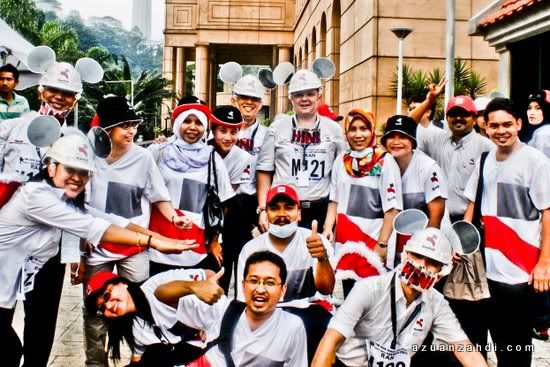 Our CEO representative – the only CEO with "Fun" attire!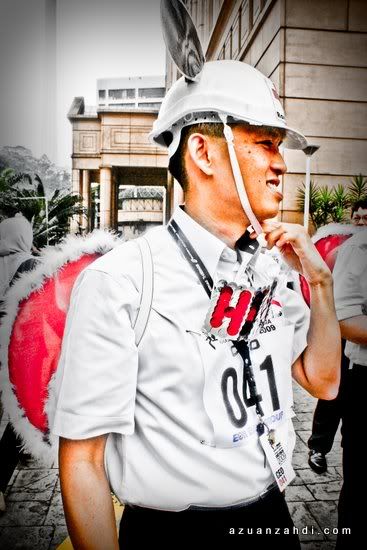 "Import" runner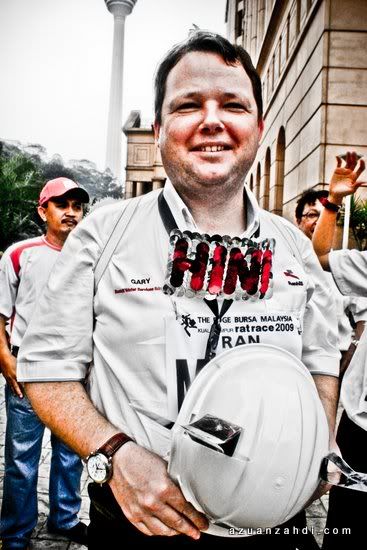 Stretching before the race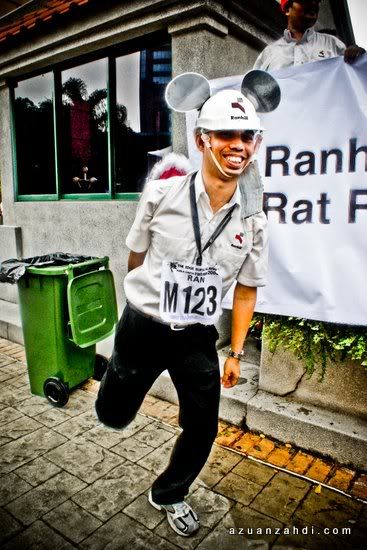 With these wings, we can fly past other runners…. (thrash talking before the race) 😛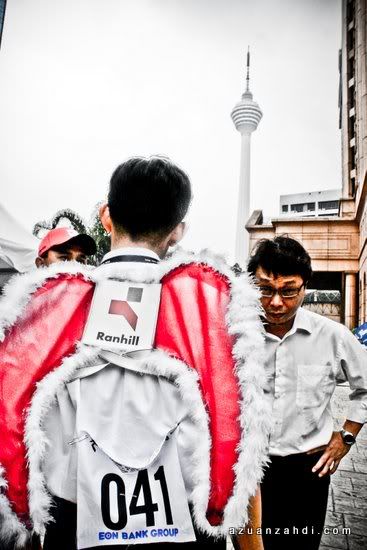 Our 'cheerleaders'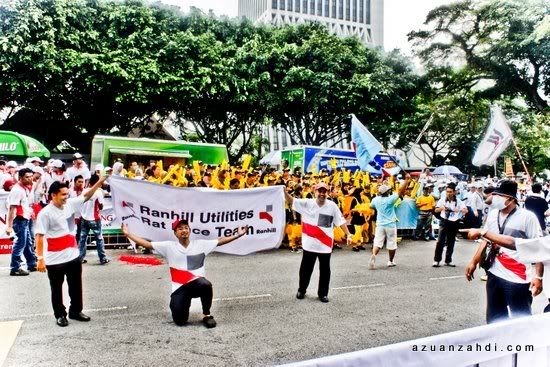 Start / Finish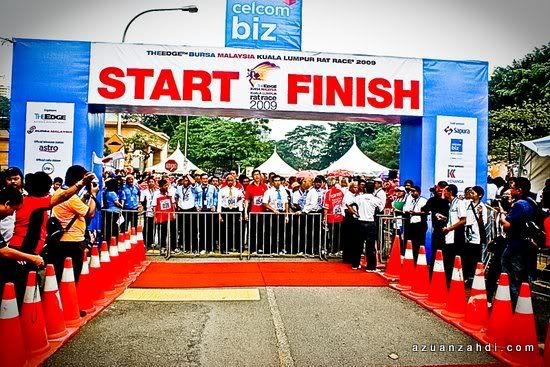 The CEOs – Some look confident and ready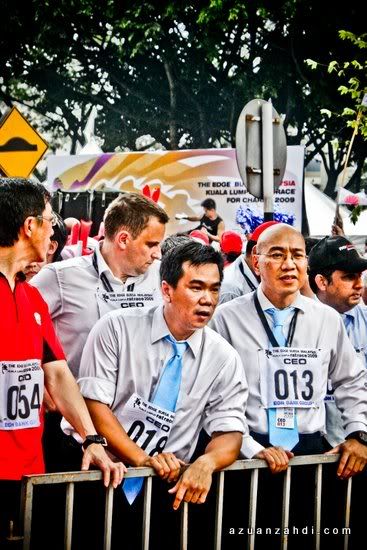 while some look clueless and don't know what they have volunteered to do…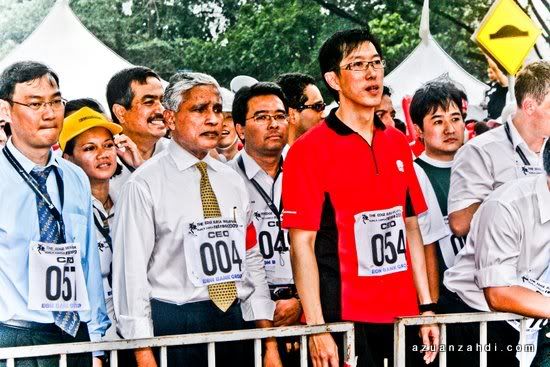 Our CEO zooming away….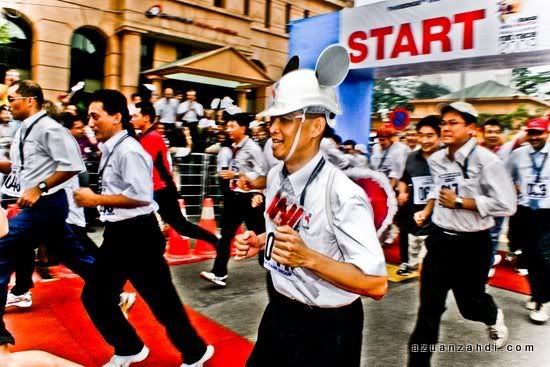 Followed by the Main Race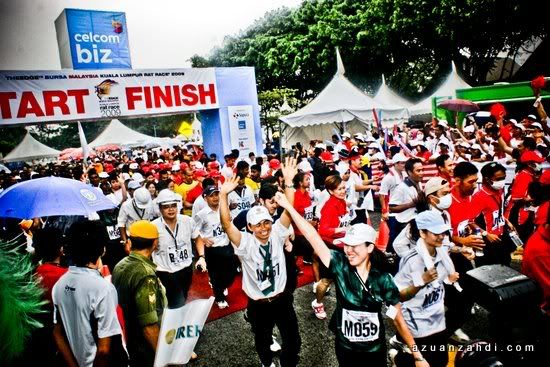 1Malaysia: Different Races, Religion, Colors all 1 Race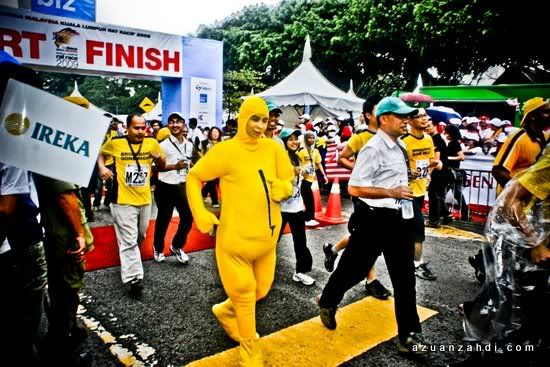 Running Blackberry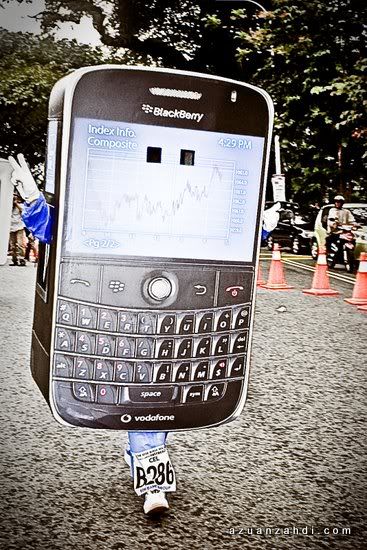 Go go go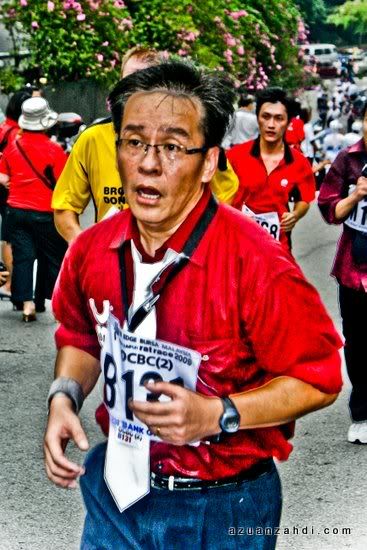 Nice!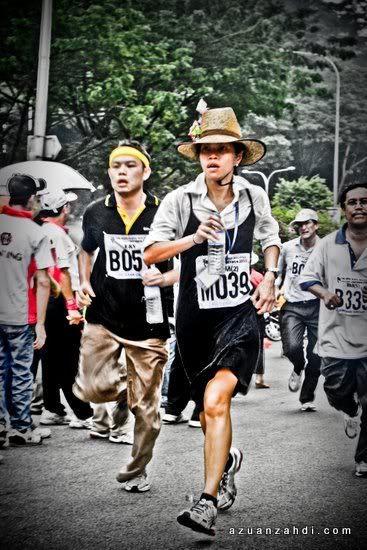 Representing our Johor subsidiary! Yea!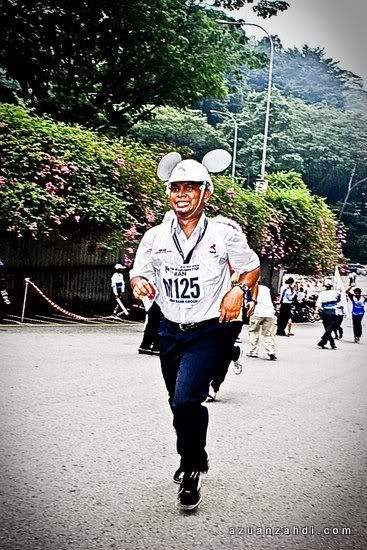 Tiring…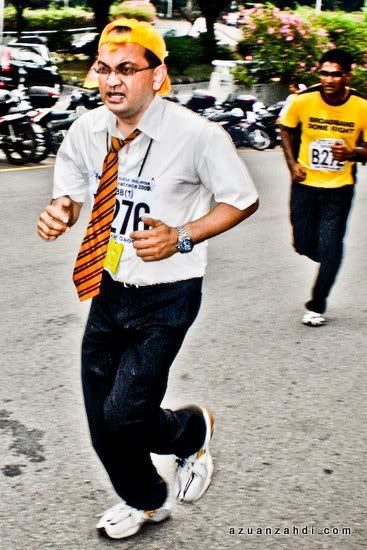 My Johor BD boss!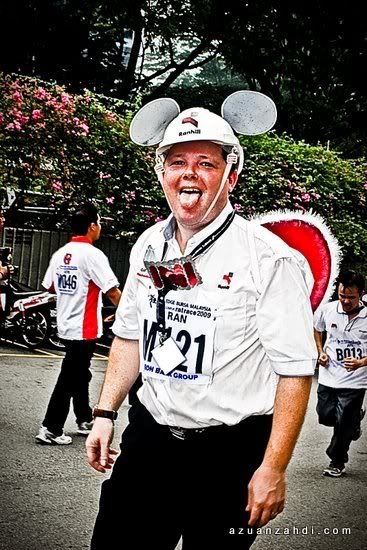 1 of our 2 female runners that finished top of our team.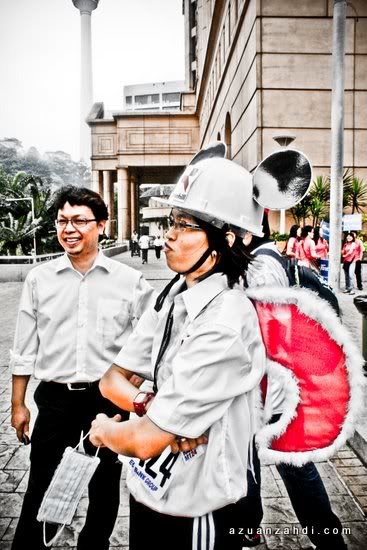 Still looking good after the race!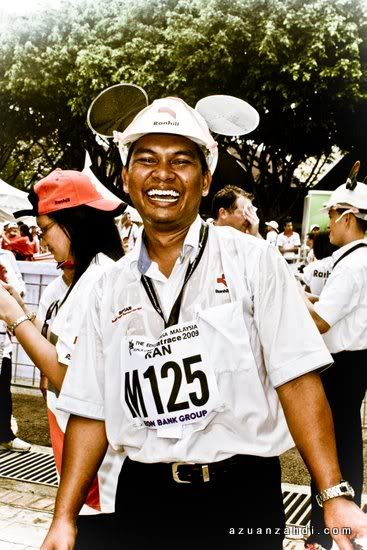 Coke??!!? after a long 4km run?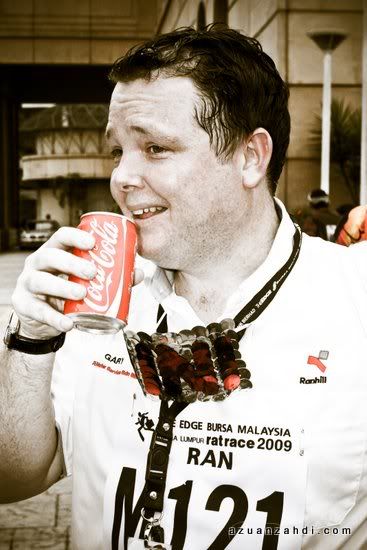 Bravo Ranhill Utilities – 1st Runner-up for Best Dressed Team
Part 2 will cover the supporters and ambience of the race! 🙂