SIFE Malaysia National Competition 2009
A quick update on what happened last week. As mentioned in my SIFE Memories post, I was invited for the first time to judge a SIFE competition. After 5 years being one of the competing/ presenting teams, it was a new experience for me to be judging the projects and being on the other side of the fence.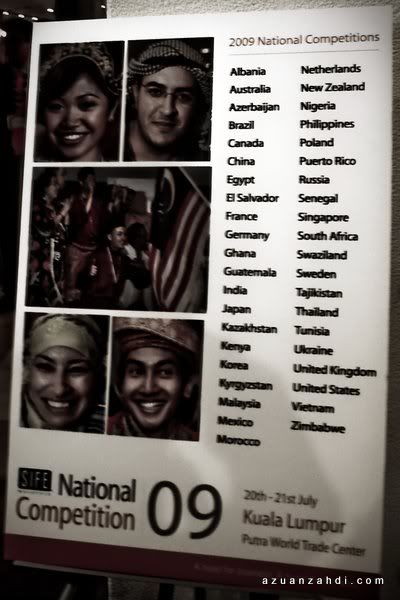 This year's competition was held in PWTC. Congratulations to SIFE Malaysia for a well-organized event. I can felt that the atmosphere of national competitions in Malaysia is getting closer to the feel of World Cup. Well done.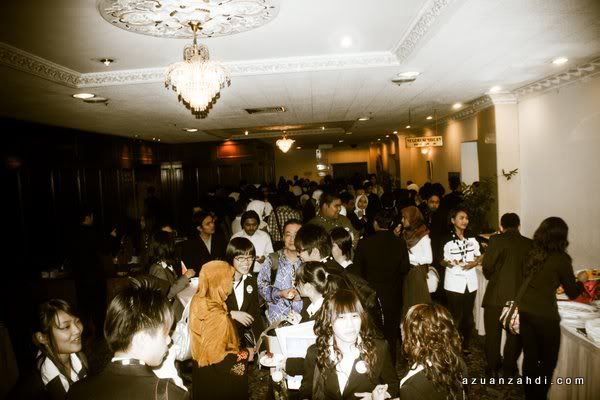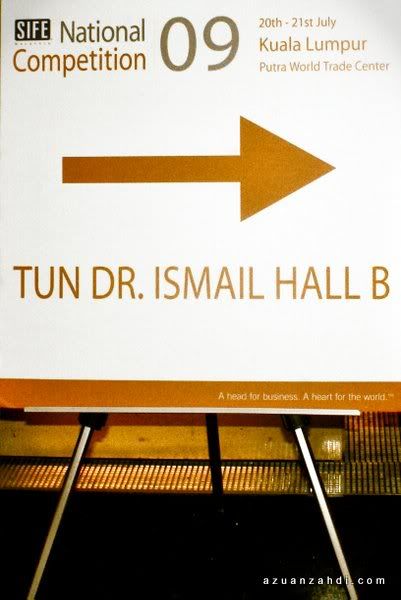 I was the league coordinator as well as one of the eight judges for my opening round league. I had the opportunity to judge SIFE projects carried out by SIFE Universiti Malaysia Pahang (UMP), SIFE Universiti Tun Hussein Onn Malaysia (UTHM) and SIFE University of Malaya (UM).
SIFE UM went on to the final round the next day. Nevertheless it was amazing to see the passion of SIFE members from SIFE UMP and SIFE UTHM and I hope to see more projects that impact their communities in the future.
Here are some random shots that I took. Not much time to enjoy photography as I was shooting on one hand with no external flash, quality is so-so.
Briefing to Judges.
Me in duty..(Photo courtesy of SIFE UM)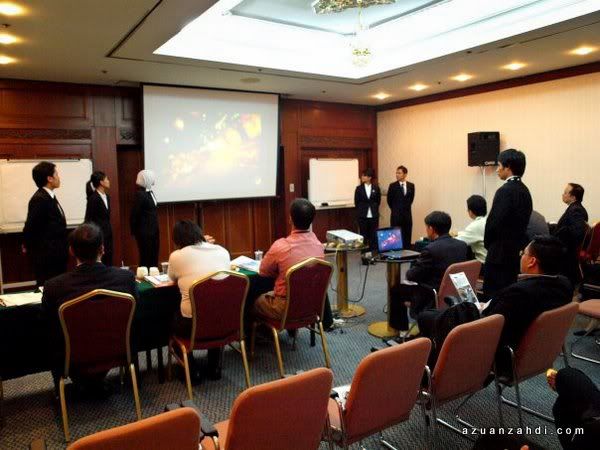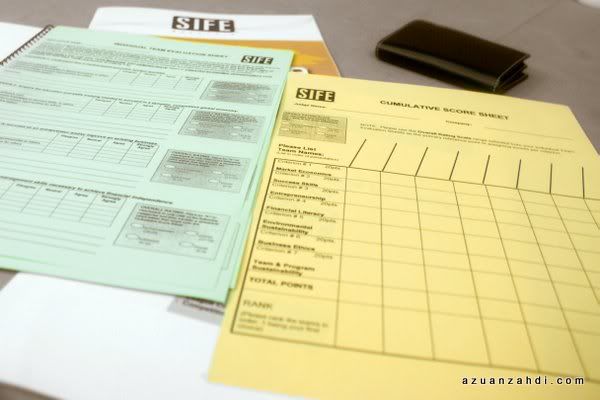 Teams from SIFE UMP and SIFE UTHM with 2 of the Judges
SIFE UiTM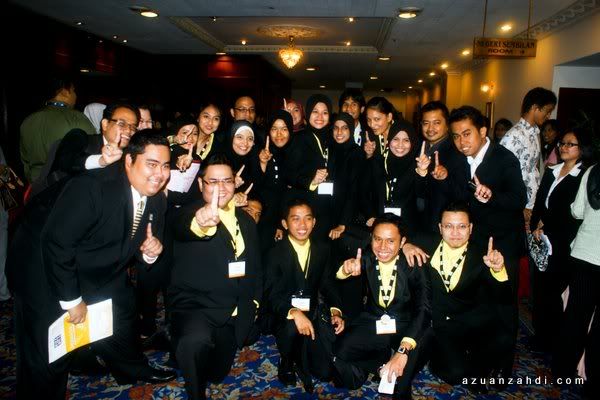 SIFE UTHM presenting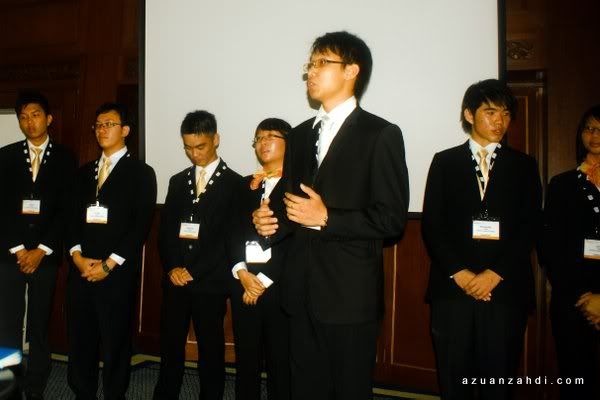 SIFE UTHM celebrating after the presentation. What a big relief!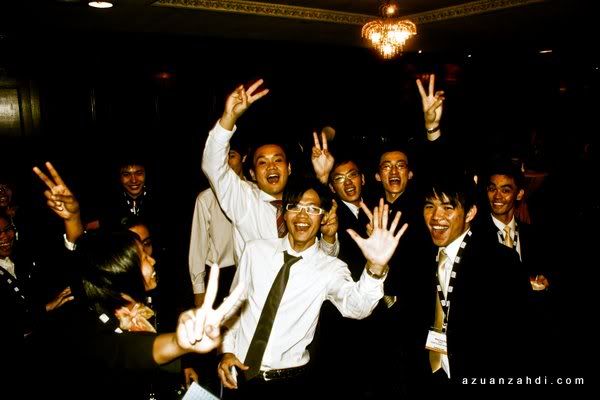 While other teams were still strategizing and thinking about their presentations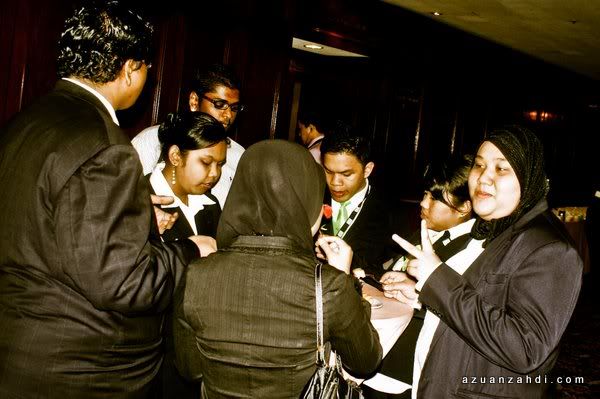 A great place to meet new people.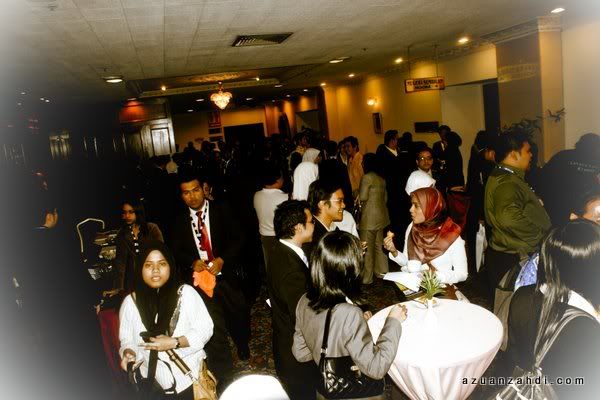 SIFE UM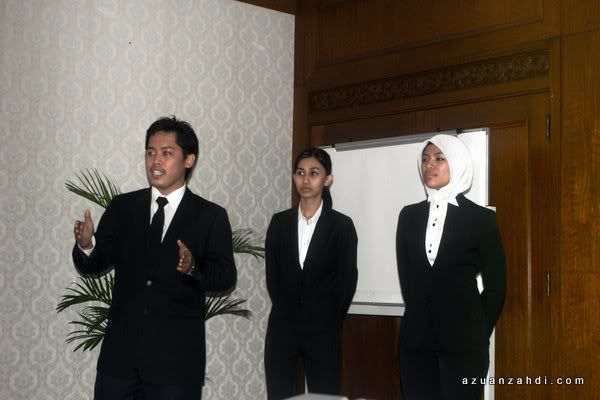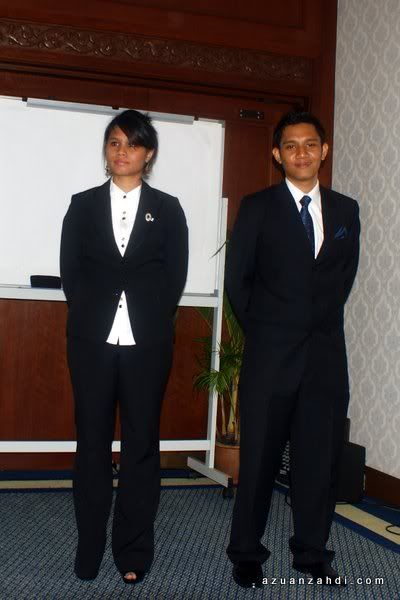 After the opening round
Me and SIFE UTHM – cool and fun guys!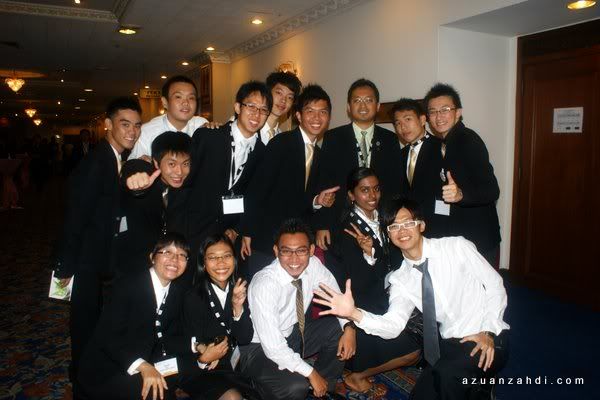 The cool SIFE UM! A 'new-kid-on-the-block' team who made it to the Final round! Well done!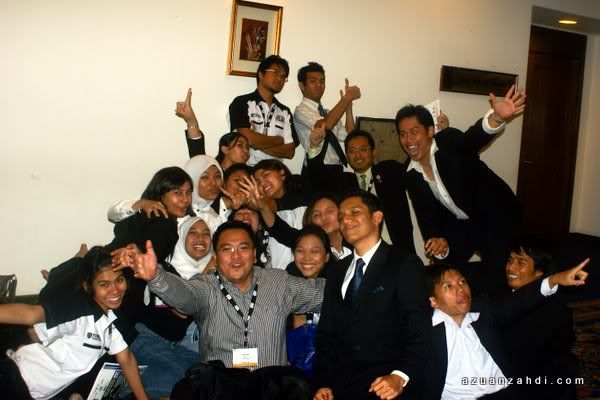 SIFE UMS emerged as the national champion for the year 2009! A well-deserved victory. I recognized some of the students and advisor in UMS and I knew that they have worked super hard and smart in getting where they are right now. All the best and go bring back the World Cup to Malaysia!