Firefly Review – Episode 5: Changi Airport Budget Terminal
In this final part of my Singapore Trip Report, I will briefly share my experience on Singapore Changi's Budget Terminal which Firefly Airline utilize for its flights to Singapore from Subang, Ipoh, Kuala Terengganu, Kuantan, Alor Setar and Melaka.
Frankly speaking, I am never a big fan of any budget terminal. In my opinion, in aviation world, the word "budget" always seems to be synonymous with basic and cheap services. When Firefly announced that they are flying to Changi Budget Terminal instead of the world class award-winnings main terminals, I was not too pleased as I have imagined that the Budget Terminal will be a basic terminal which does not complement the extravagant Subang SkyPark which is the home base of Firefly.
My initial perception was wrong. The only thing "Budget" about Changi Budget Terminal is the name. Seeing is believing and I was impressed with the terminal as it is really a real complete terminal that stands the same height as Changi's other main terminals.
The terminal building is spacious with high ceiling and like any other places in Singapore, spotless clean.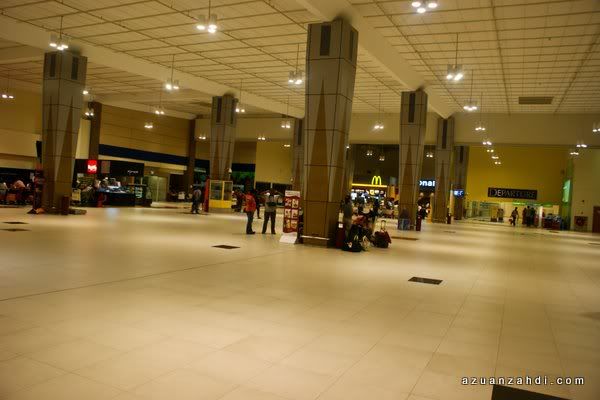 Plenty of check-in counters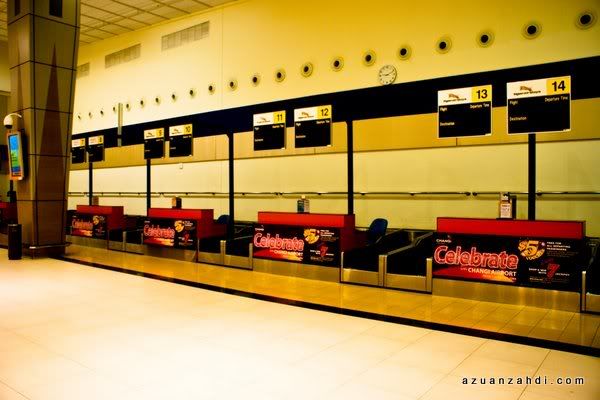 Counter 24-25 right at the end for Firefly Airline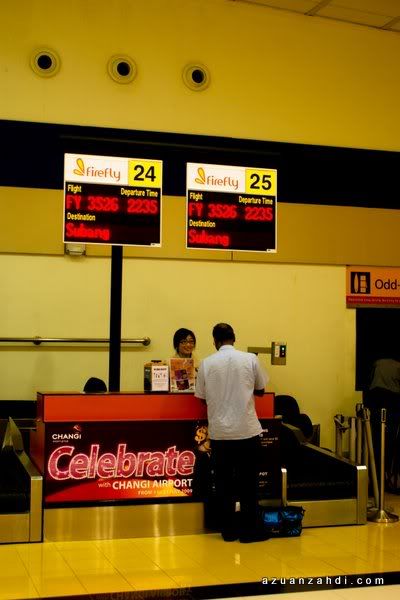 Free 20KG luggage allowance for Firefly Airline, one of many unique differences between a Low-cost Airline and a Community Airline.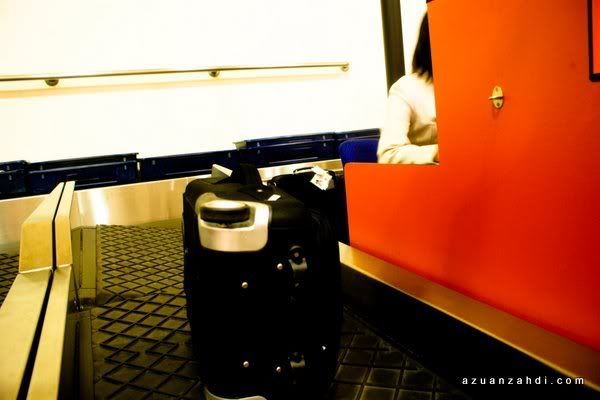 It took me less than 5 minutes to check in thanks to the efficient ground crew and the small number of passengers on Firefly's ATR72 aircraft with maximum number of passenger of 72 pax.
Passing through the immigration counters and the common security checkpoint was a breeze and within minutes I was at the departure hall. I was impressed with the choices of shops that remained open although it was already 10pm. But what impressed me the most was the interior deco and lighting that in a way disguise the 'warehouse-look' of the building.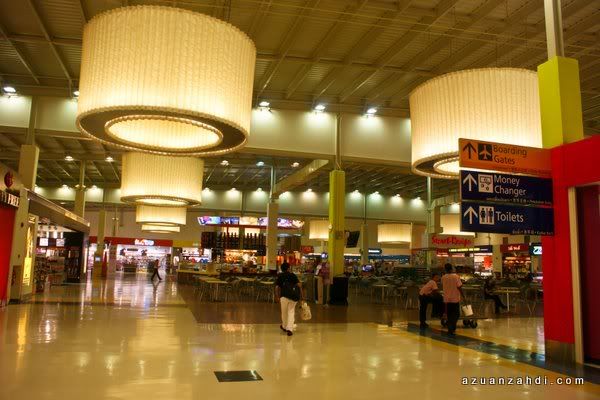 Last minute shopping? Plenty of choices!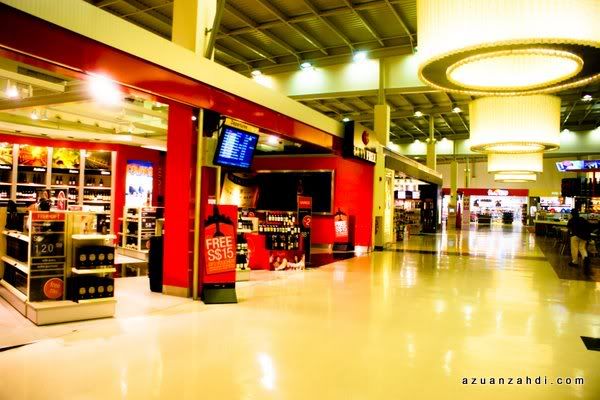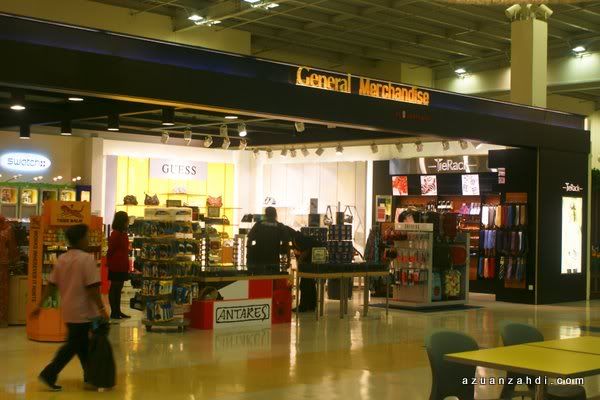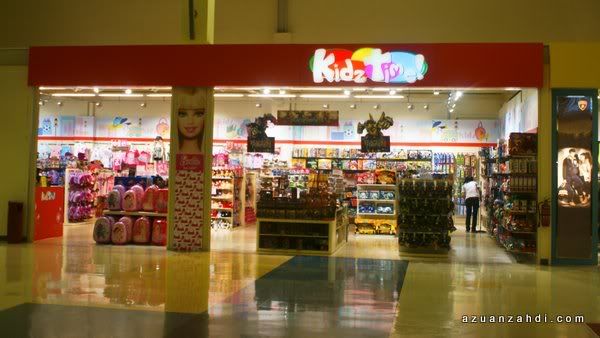 Hungry? Not a problem!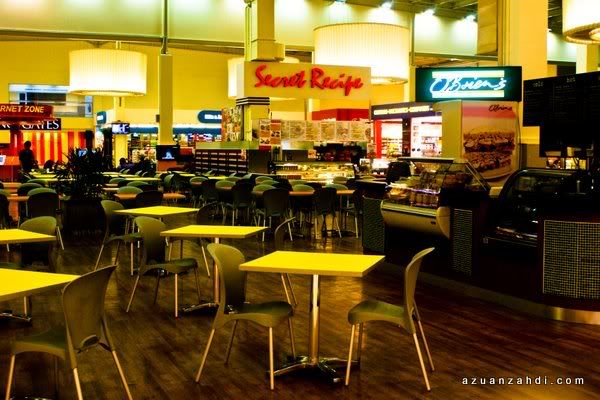 The whole terminal has Free Wifi coverage via Wireless@SG services. Even if you do not have a computer, there are plenty of these free internet kiosks.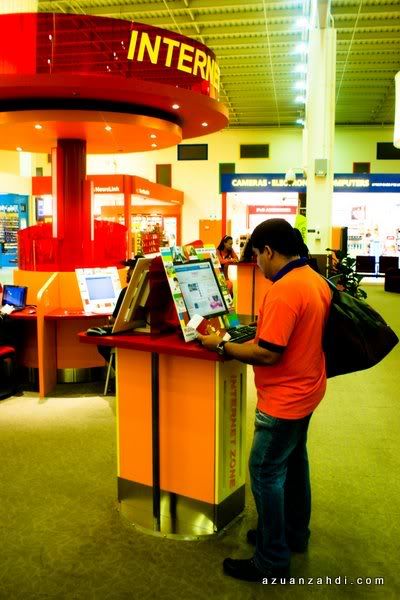 Just like the main terminals, passengers can enjoy various satellite TV programmes on these sofas with built-in personalized speakers.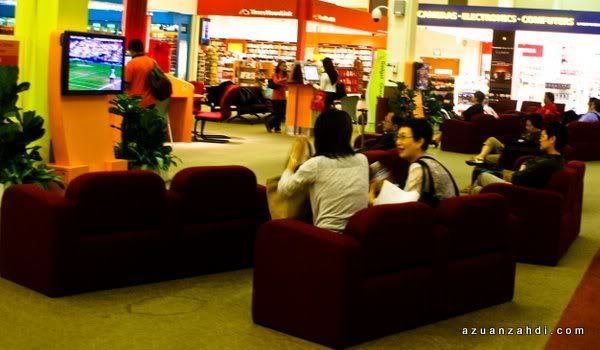 There are other basic facilities as well.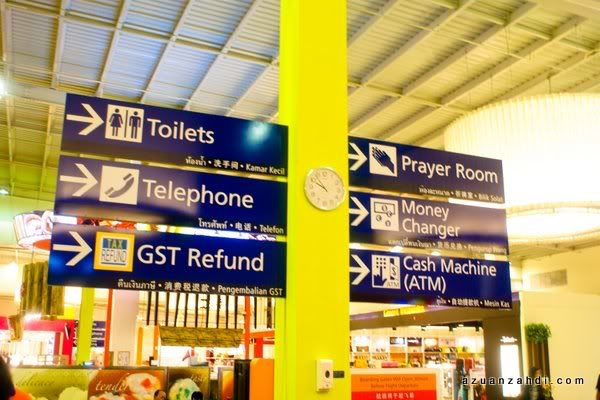 The only drawback is not having any airport lounge hence I could not utilize my Priority Pass card but it was not a big deal as the Budget Terminal is comfortable enough.
Boarding was on-time and a short walk to gate 8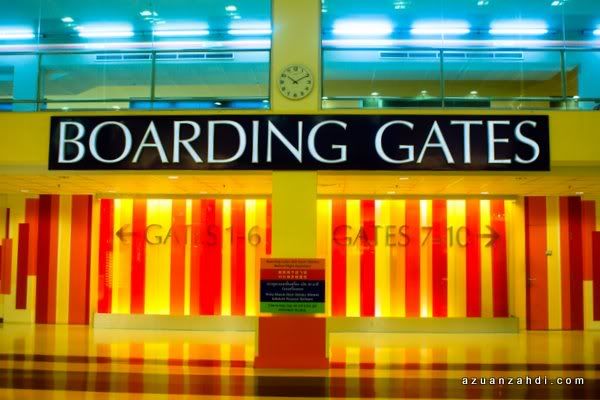 Firefly ATR72 on quick turnaround at Gate 8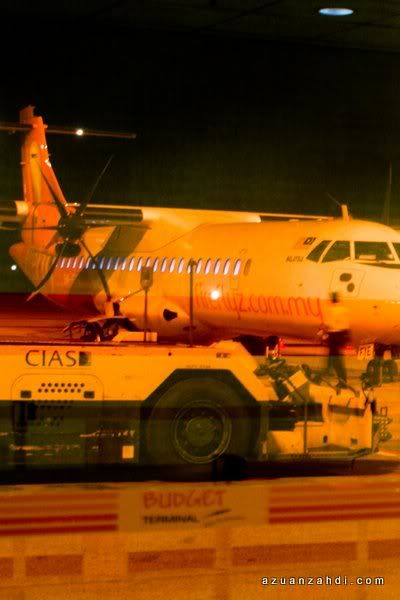 Boarding by rows makes it more convenient for the passengers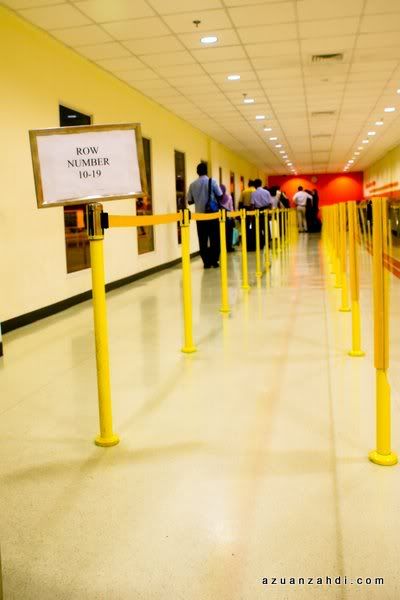 Ready for the flight back to Subang.
I was impressed with the Budget Terminal and will not hesitate to arrive at the terminal once again in the future if Singapore is my final destination and not transiting to other flights. It is as good as other terminals in Changi and I am glad that Firefly decided to utilize this less-congested terminal.
******
Firefly is offering flight to Singapore via Subang started on July 1. Believe it or not, it's only RM88 to Singapore for JULY ONLY! So, hurry up and grab those tickets now! Now you can spend your weekend shopping at the Great Singapore Sale 2009 affordably!
This post ends my Singapore Trip Report with Firefly. Starting next week, I'll continue with my usual review on Firefly Airlines. 🙂 For more reviews on Firefly, click here.
I'm ending this post with a special thank you to Mr. Herman, Miss Aina and the rest of Firefly team for inviting me to be part of the celebration in Singapore! I wish the airline the very best in penetrating existing and new routes to Singapore! Blue Skies Ahead!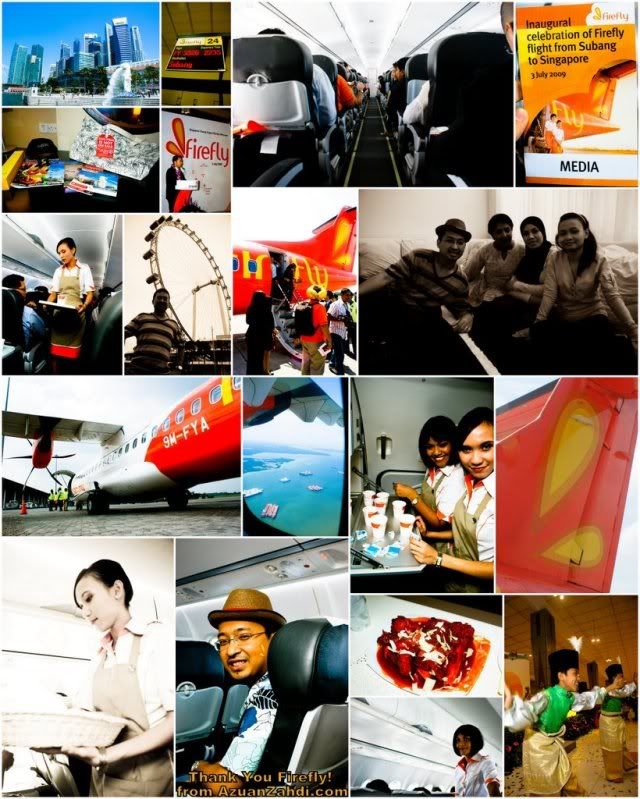 ******