If anyone were to ask what university life was like for me my answer would be automatic. I LOVE it. University or college life allows one to enjoy life to the fullest without having to worry about what's coming up next. One thing that made my university life a memorable experience was my involvement in SIFE.
Students In Free Enterprise or SIFE was the highlight of my university life. By being active in SIFE since my first year of my degree, I had the opportunity to look beyond the boundaries of the classroom academic environment and apply whatever I learned in a practical way. The SIFE experience has prepared me to be 'workplace ready' but most importantly it has inculcated a deep sense of social responsibility inside me.
To share my 6-years SIFE experience in one blog post would be impossible but here are some highlights of the best time of my university life.
Back in year 2000, I was recruited by UiTM SIFE to assist the team in preparing for the national competition. Instead of just providing my 'multimedia expertise' I developed the interest towards the social projects carried out and immediately I decided to join the team. I was part of the team that won the Inaugural SIFE Malaysia National Competition.
Later on that year I was part of the SIFE UiTM team represented Malaysia to the 1st SIFE World Cup in London, England. Some of the photos from that trip:
Me and team Kazakhstan
We made it to the Final Four 🙂 A huge achievement as we beat teams from Russia, Ghana and some other established SIFE countries.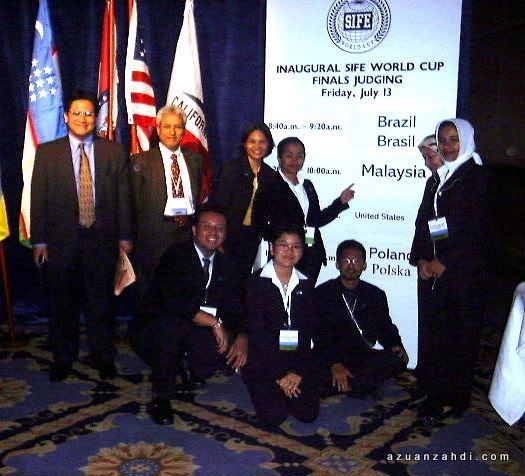 A great 7-days experience. My first SIFE medal.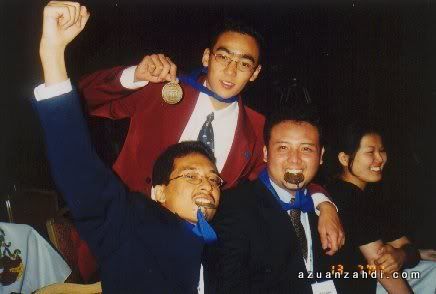 In 2002, I became more active conducting SIFE projects. We educated the concept of personal financial skills, market economy, entrepreneurship and business ethics to group of primary school students, high school kids, single mothers, uni students etc. Below is an old photo of me conducting Primary One Lesson on Money Value.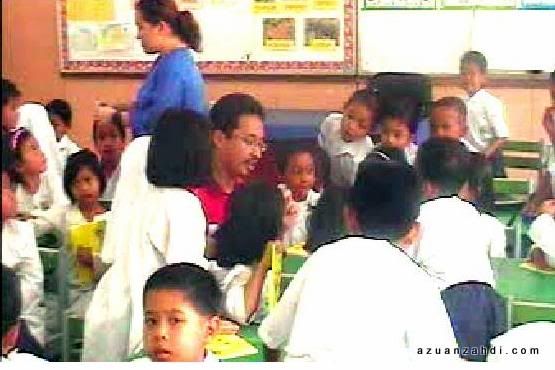 We participated in the National Competition in UKM and lost to SIFE UKM who went on representing Malaysia in the 2nd SIFE World Cup in Amsterdam.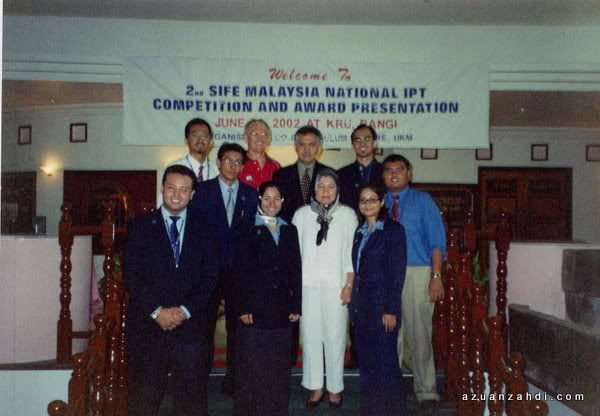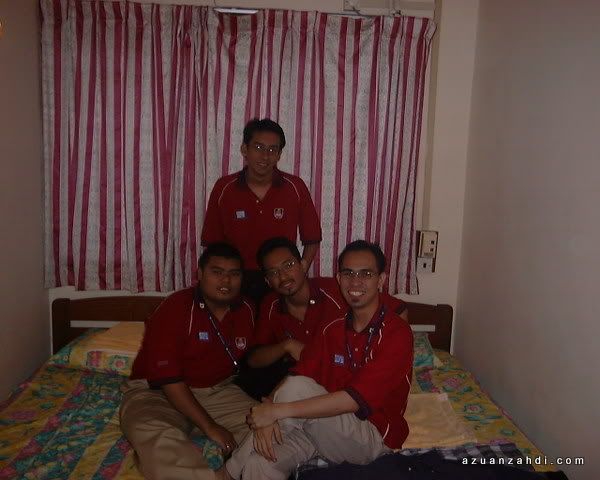 We were the 1st runner up but a lot of lessons were learnt from what was the 'biggest failure'
Year 2003 came and we bounced back from losing in year 2002 with more projects. I was elected as the President and piloted the group to 12 projects including my personal favourite – a community project with a SIFE Team from Uzbekistan in Tashkent, Uzbekistan.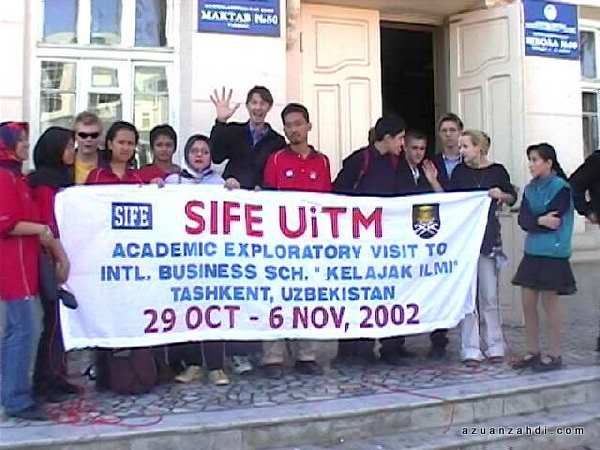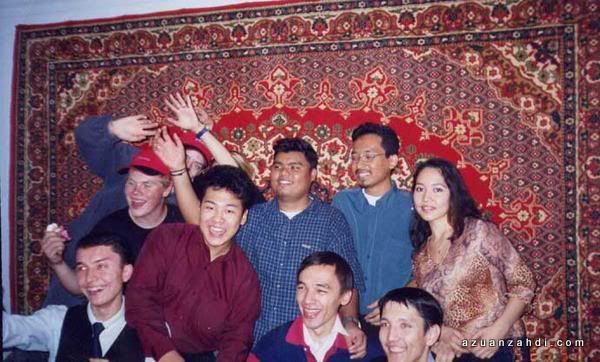 Also a project in Pahang with 'school dropouts' and unemployed youth. We worked with them to start small businesses such as Burger Stalls, Car Wash etc. Interestingly this was in 2003 and one of the youth actually proposed an indoor football (ala futsall) business something that Malaysia do not have at that time. We could not proceed with the idea as we don't have enough funding but if we did at that time, I'm sure that guy will now be a rich guy.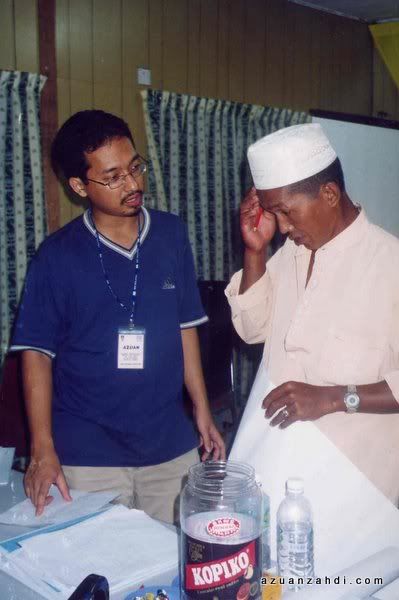 Also we developed a partnership with Drury SIFE from the USA (who beat us in London 2001) and they came to Shah Alam for this project. Good learning ground as we knew at that time we need to learn only from the best.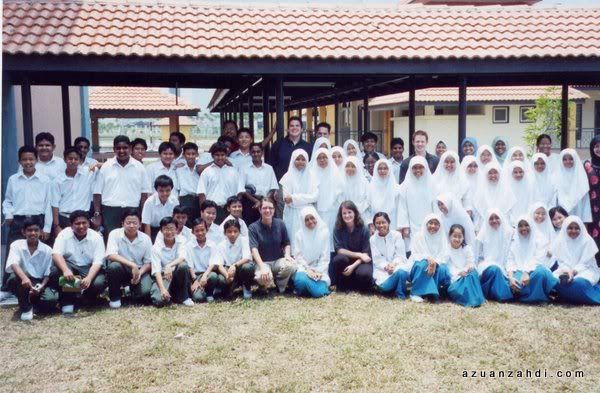 The strategy works well. During the SIFE National Competition 2003 in UUM Kedah, we beat other teams and emerge as National Champion!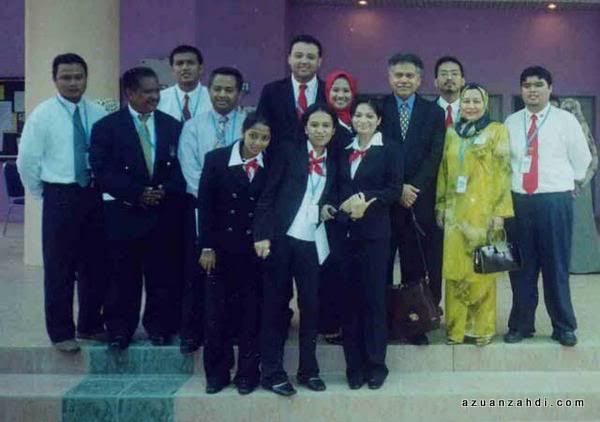 Being number 1 in Malaysia, we won the rights to present our projects on behalf of Malaysia in SIFE World Cup 2003 in Mainz Germany.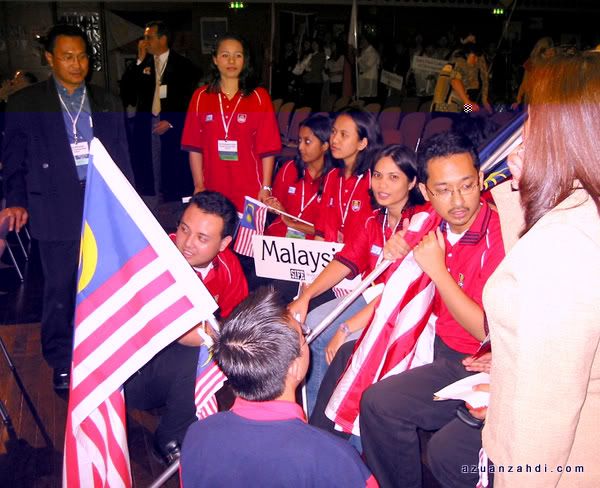 We went on becoming the 1st Runner Up, losing only to our strategic partner Drury SIFE who represented USA. It was one of the best moments of my life when they announced the results and up till today no SIFE team from Malaysia has matched this achievement.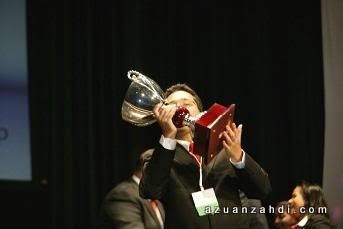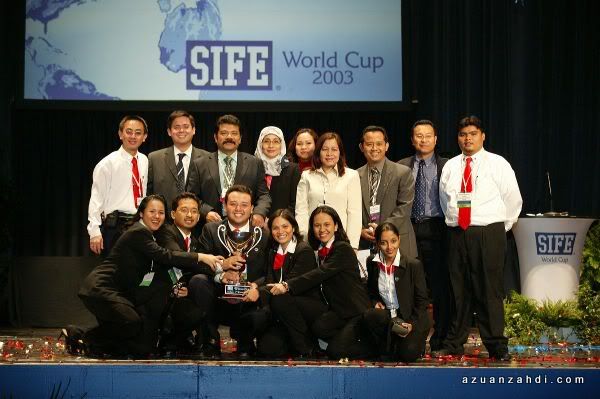 A taste of victory! My 2nd SIFE medal.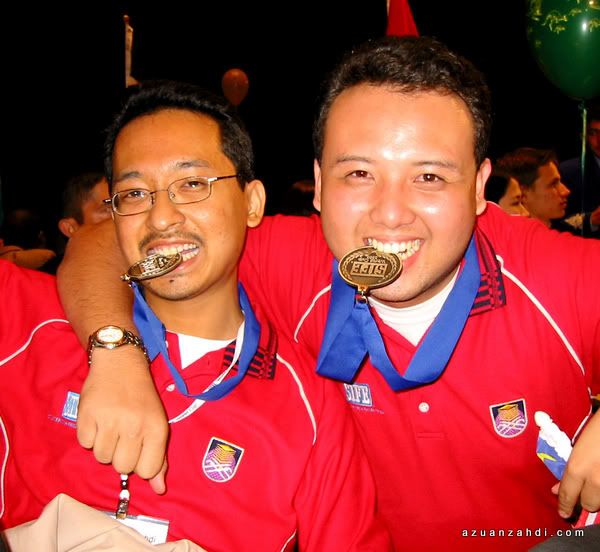 Being the 2nd best SIFE team in the world has its own perks. When we came back to Malaysia we were featured on front page of nationwide newspapers of Berita Harian and New Straits Time! We were also interviewed on TV1 Selamat Pagi Malaysia and Cyberjaya.TV.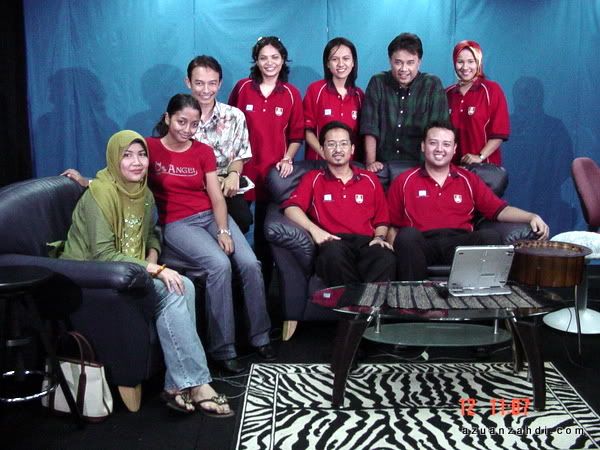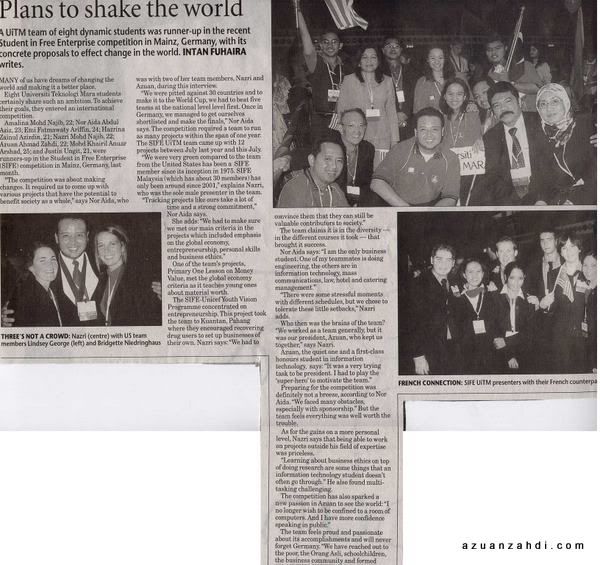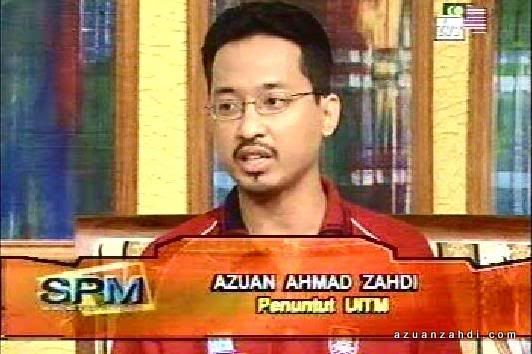 And also a special appointment with Tun Mahathir himself. We were treated as National Heroes indeed!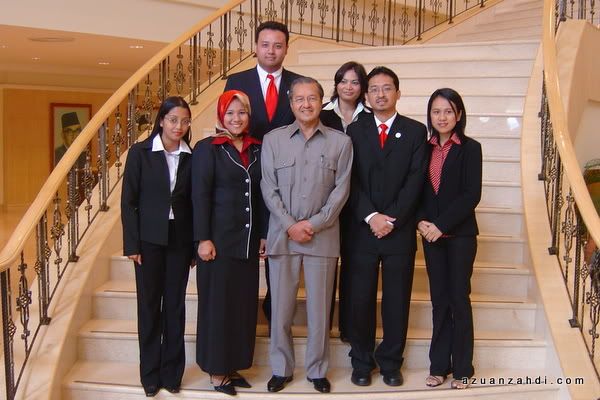 After Germany's World Cup, I graduated from UiTM with first class honor for my Degree in Information Technology. After few months working, I decided that SIFE has sparked my interest in business and decided to further my studies in MBA in UiTM.
I re-joined SIFE as a normal member but later was asked to lead the team once again. It was a strong team and we decided to further enhanced our award winning projects we had in 2003.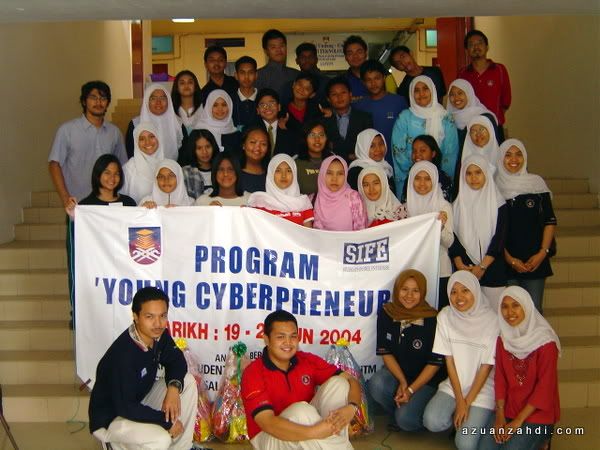 We had good enough projects to win the National Competition in 2004 but not good enough to win the World Cup. In 2004 SIFE World Cup in Barcelona, Spain. We ended up as finalist and failed to retain our 1st runner-up position.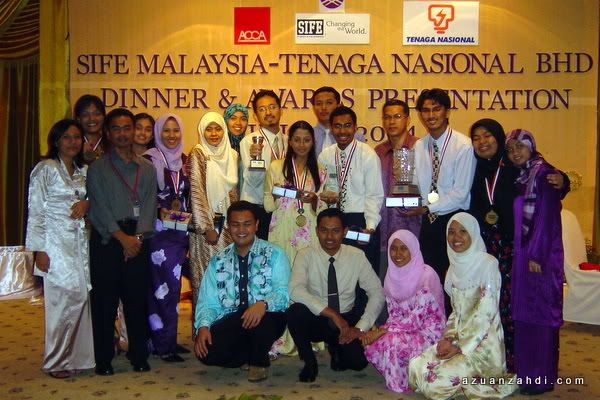 Nevertheless it was a great experience meeting world's top leaders including Mr. Jack Shewmaker.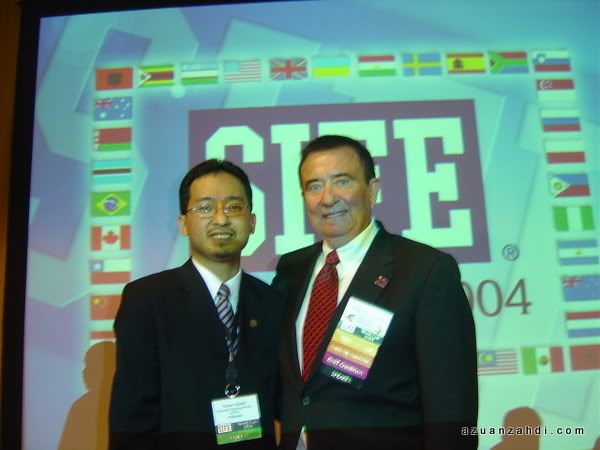 In the year 2005, we revamped our strategy aimed at winning the world cup in my final year in university. We came out with great SIFE projects.
We went all the way to Sabah to work with Tobacco Farmers on integrated farming and proper personal financial management to manage their income from seasonal tobacco harvest. This project went beyond just SIFE for me as I was offered a job by the organizer of the programme, Philip Morris.
We also went to a 'juvenile rehab centre' in south Malaysia. We taught these girls the basic financial skills for them to survive upon being relieved from the center.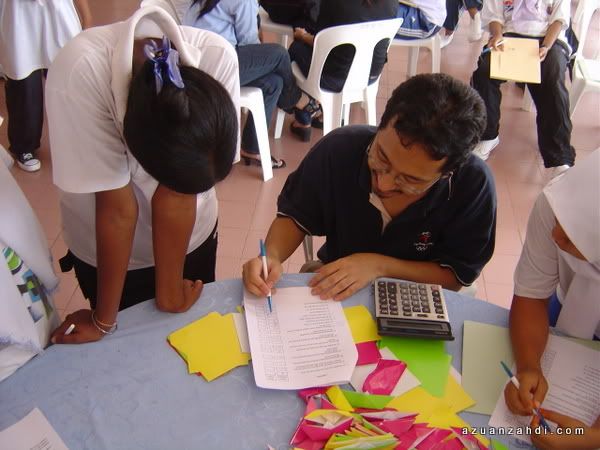 We went to Kedah and spent a few nights in with foster families in houses located right smack in the middle of paddy fields. We conducted personal consultation projects with the villagers and personal entrepreneurial skills to the teenagers and kids.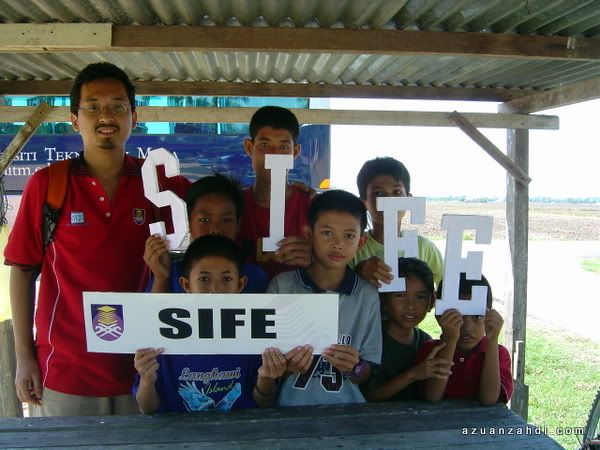 Through all these great projects in 2005 we rose to the occasion and won the 2005 National Competition held in Batu Pahat.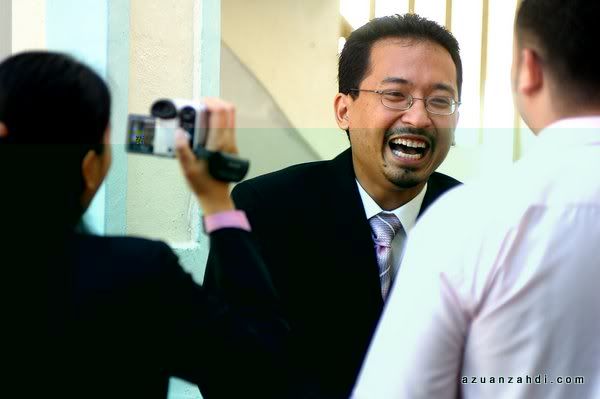 Just that we thought we were good enough; we did not realize that other SIFE teams in other countries have developed tremendously and came out with bigger and better community projects than us. We lost badly in my last SIFE World Cup. It was hard for me personally but I did learned something from the experience and for the first time I stayed with foreign teams as I was part of a financial literacy workshop programme held during the same time.
Me with my roomies from Chile and Japan. We still kept in touch till today.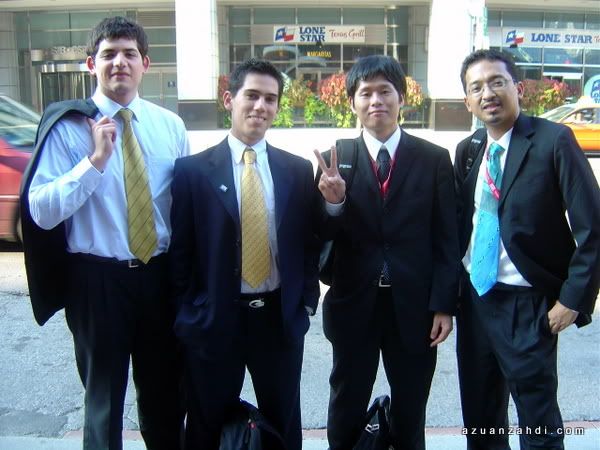 There you go, a long list of ups and downs of my SIFE 'career'. Since 2005, I've been too busy with my work and have never really been active with SIFE alumni activities.
For the first time in few years, this coming 20th July, I'll wear back my SIFE cap for one day as I am invited to judge the opening round of the national competition to be held in PWTC. I'm excited to see the progress our Malaysian teams have made over the few years and I'm definitely interested to let the best team with best projects to make Malaysia proud in this year's world cup.
To all SIFE teams competing in SIFE Malaysia National Competition 2009, all the best and go beat our 2003 record!
SIFE Malaysia Boleh!!!