Singapore "Jalan-Jalan" Tour
Hi all! I hope you've been enjoying my Firefly Review series. In my next post I would share my personal recommendation of a 2D1N itinerary that you can use for Singapore Weekend Breakaway! So stay tuned for my next post.
In the meantime, this is just a quick photo-post in chronology on what I did over the 2 days in Singapore. Enjoy the photos:
From the airport after the launching event, the media reps (including myself) were transferred to our hotel. Our transportation and tour throughout the trip were sponsored by Singapore Tourism Board. Meet our guide, the friendly and extremely patient guy, Mr Augustine or Pak Agus.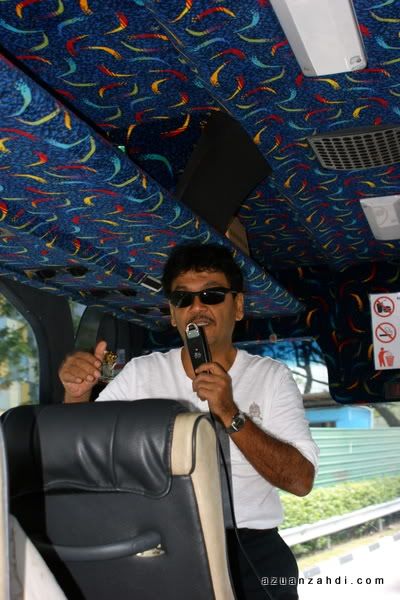 Our accommodation were kindly sponsored by Grand Mecure Roxy Hotel, it's a lovely hotel with great rooms and attractive rates.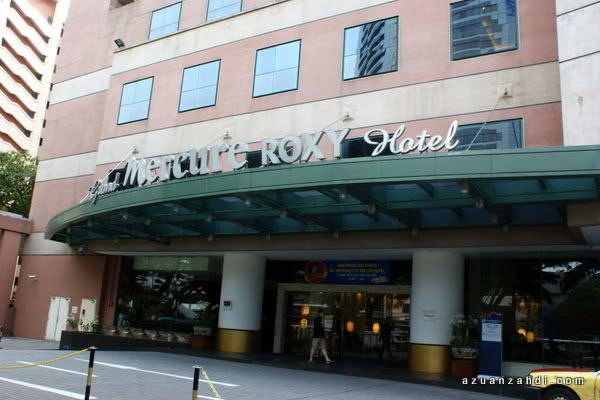 First impression of the room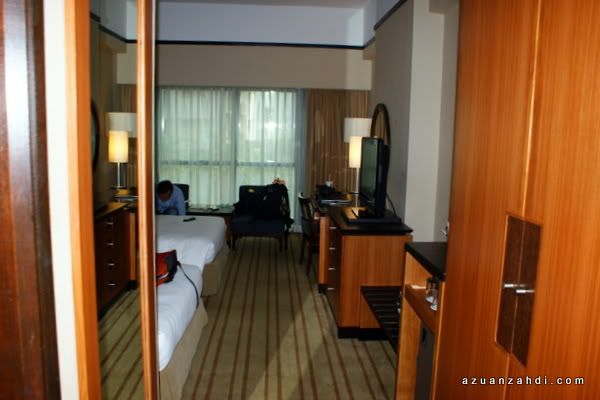 Comfy bed.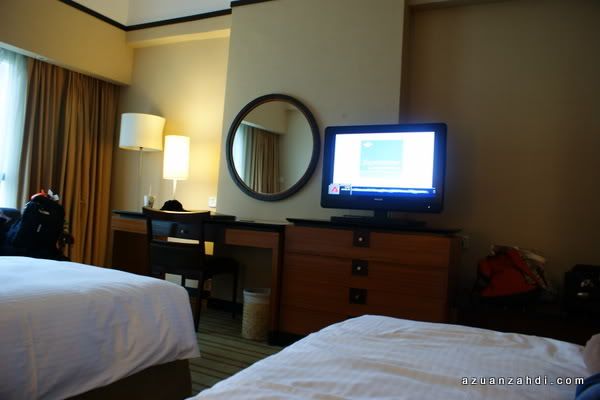 Thanks Grand Mecure Roxy Hotel!
By 5pm on the 1st day I was all tired from covering the launch event. I managed to get a quick nap before getting ready for dinner and publicity part in conjunction with the launch.
Before going to the party, we stopover at the Singapore Flyer, a giant Ferris wheel in Singapore reaching 42 stories high.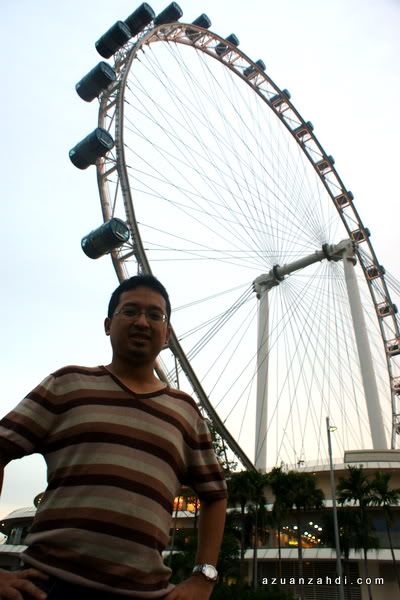 It was one heck of a 30-minute ride. I had fun taking photos while enjoying the beautiful view from high above.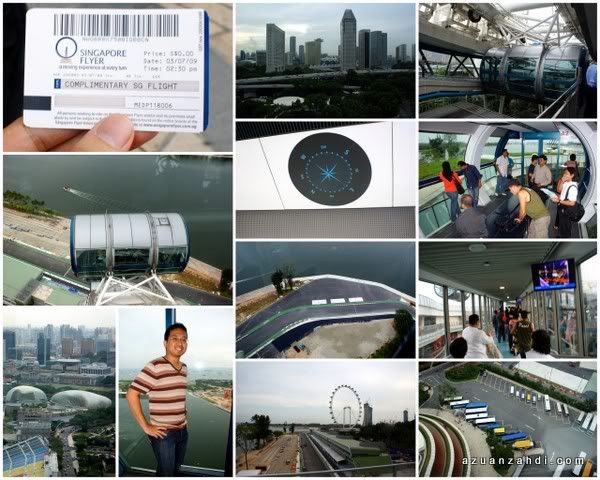 After the ride, we then went to the famous Newton Food Centre for dinner. There were plenty of food choices and a lot of halal-certified stalls as well.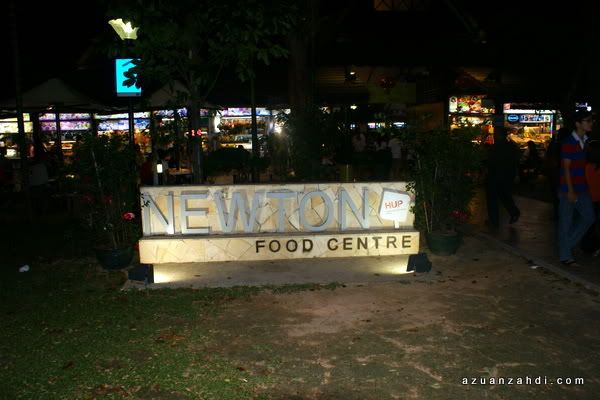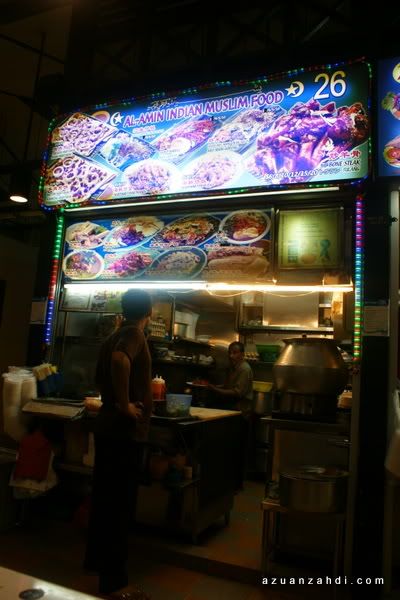 I only have ONE DISH in mind and that is: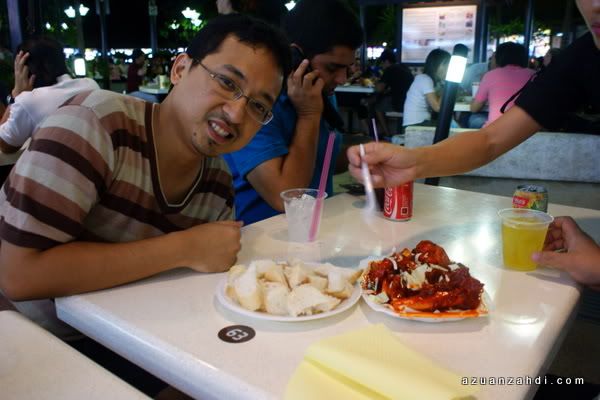 TULANG!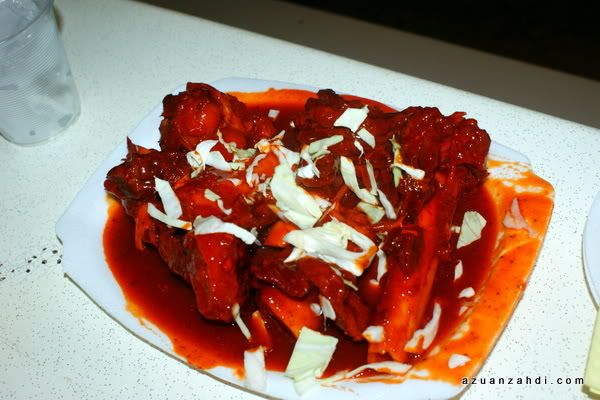 The famous Singapore Tulang. This is SGD$8 and it's worth every single cent! Simple delicious!
It was then time for PARTY! Mad Hat Party to be exact. It was at Singapore's SupperClub. Great time and place to chill out after a long day..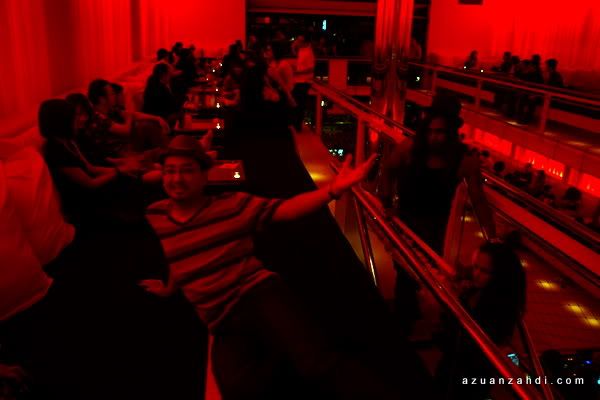 After a while in the club I went out with three other media guys to get some fresh air. We walked around the area of raffles Hotel. Beautiful building!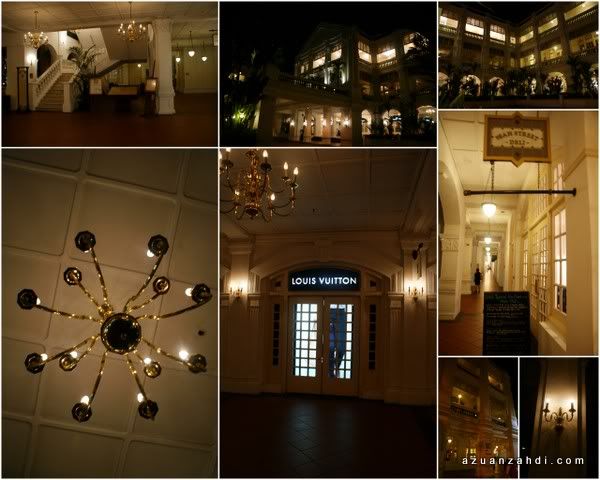 After the party, we went out to Little India. Late Night shopping at Mustafa.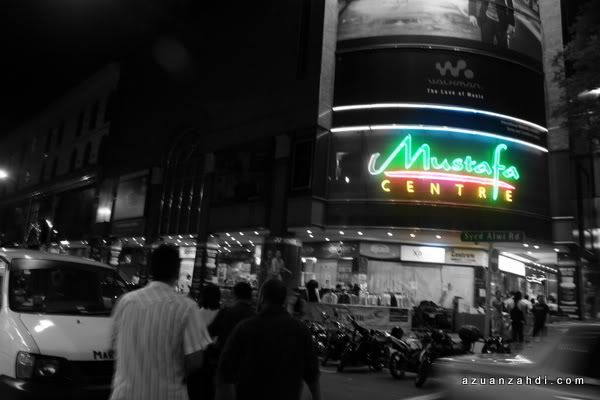 I did not find anything I like in Mustafa so I ended up wandering across the street looking for something I like. Food! Chicken Briyani to be exact.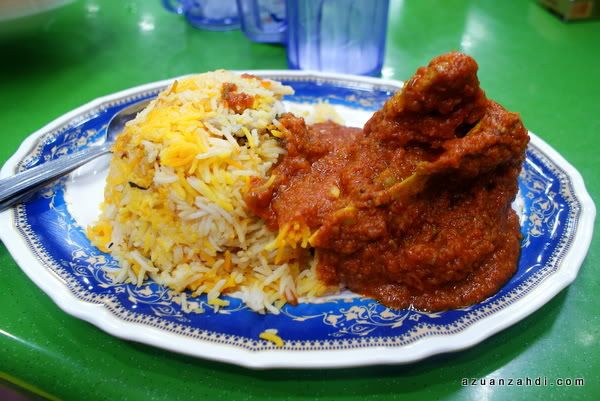 A super heavy meal at 1am in the morning. Well done Azuan!
On the second day, we were given a tour of the hotel in the morning and only checked out around noon. The 1st destination was the famous Merlion At 8.6 m high and weighing 40 tons, it is one of Singapore's national icons.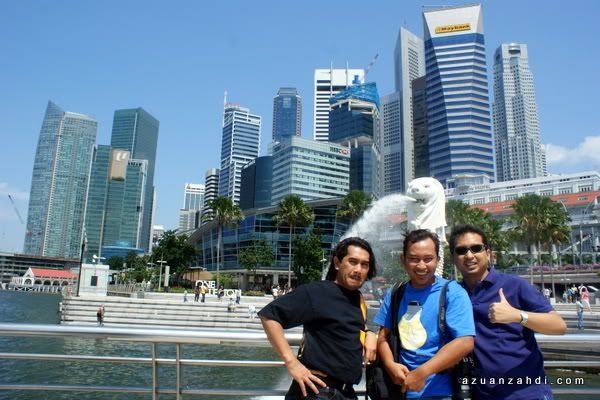 This was followed by lunch hosted by Singapore Tourism board at Orchard Road's Garuda Indonesian restaurant.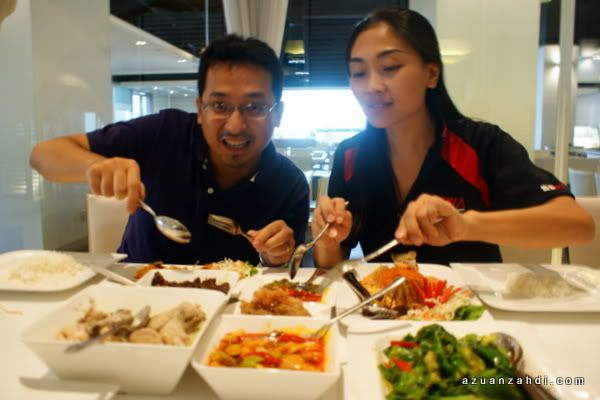 And right after a quick shopping run at Orchard Road, we went to the Museum for a guided tour of some of its attractions. I'm never a museum fan but Singapore National Museum just amazed me. They have what Malaysian have. The food, the people, the fashion, the film industry but we failed in capturing our history and turning it into an interactive, fun and amazing showcase as what hey have in this Singapore Museum.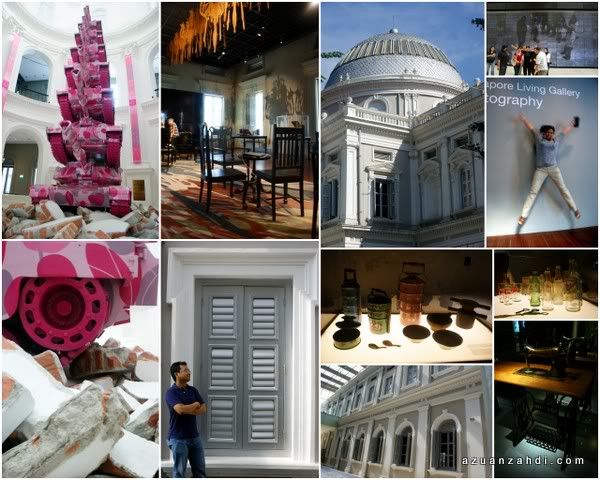 I feel like I'm in a fun theme park rather than a museum
But nothing beats the sensational feeling I had when I visited this gallery. Singapore Living Gallery: Film & Wayang.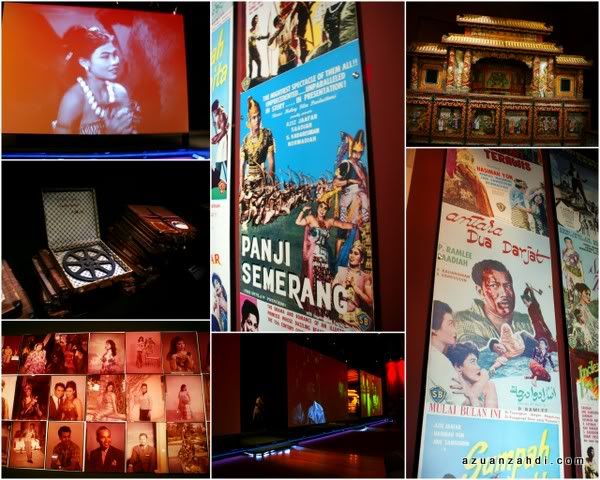 Wow. I feel like I was transported back to the years of P Ramlee and the gang. The sound, the huge projection of old malay movies in three separate giant screens, movie posters, movie reels. It's a blast from the past experience being in there.
The last stop of our tour was Sentosa Island. I've been to Sentosa quite a few times and on my past visits it was always Siloso Beach and Luge Ride. This time I managed to discover the other attractions as well.
The indoor interactive 4D rides.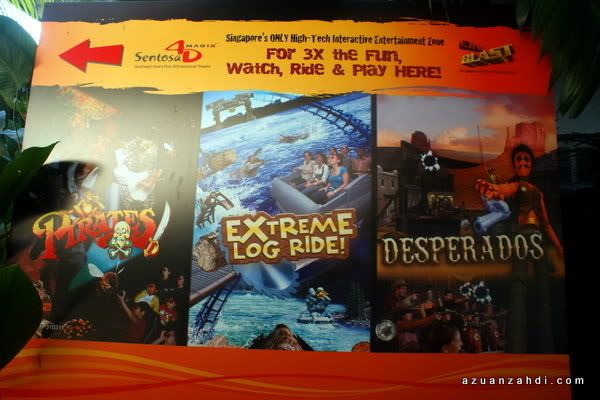 And of course the Skylift and Luge! My favourite. Once is never enough indeed!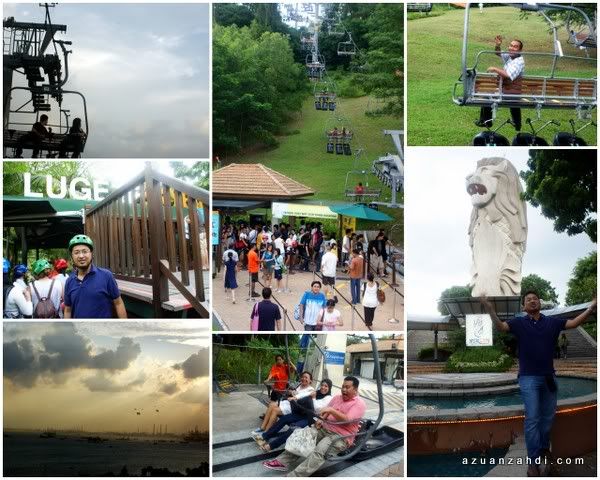 It was a fun quick 2 days being in Singapore. With kind sponsorship from Firefly, Grand Mecure Roxy and Singapore Tourism Board, we managed to have fun and get a glimpse of Singapore's main attraction. Thank you to all.
In my next post, I would share a 2Dday 1Night itinerary for Singapore Weekend Gateway by combining all my past experiences in exploring Singapore! 🙂