Pasar Tani Stadium Shah Alam
One of the beauties of getting married is adapting to a healthier and meaningful lifestyle that extends beyond self wants and needs. This includes waking up super early on Sunday to do marketing for the rest of week.
So early that I can sit on the road without being hit by a car.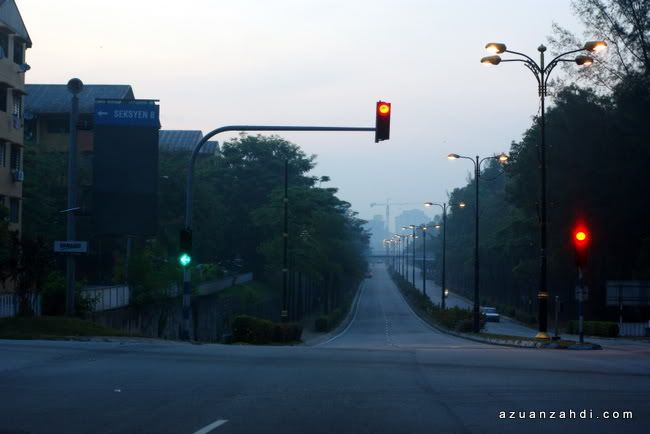 Goint to the wet and dirty market. This task is seems by many people as 'behind-the-scene' and less vital, while in reality it is actually an important responsibility all this while carried out by mothers around the world. Last weekend since my mom was still recovering from a minor operation, I volunteered to drive my marketing angels and of course my wife to the marketing at Pasar Tani Stadium Shah Alam.
Welcome to Pasar Tani Stadium Shah Alam.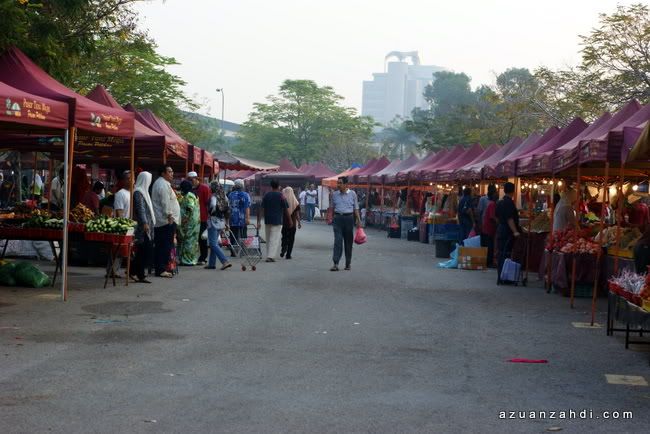 For years, this pasar tani or farmers market have been held on every Sunday at the car park of the Indoor Stadium Shah Alam. Being one of the biggest in Malaysia, it attracts many visitors as it has many kind of stalls to cater to variety of interests from fresh meat, fish, vege and fruit to variety of food and gardening, reading, clothing, toys, cars and antiques. It is so famous that I strongly suggest FAMA and the Ministry of Tourism to work closely to brand this street market as a 'must-visit' tourist attraction! This place is so famous that to some 'makcik', the moment you mention Stadium Shah Alam, the image of the Pasar Tani appears in their head before the stadium building itself!
Anyway, being a guy who know very little I had the privilege of having my wife as a tour guide explaining a lot of things especially when it comes to buying stuff for one-week of cooking at home. I brought along my DSLR with a basic lens and took some photos. Enjoy!
Almost anything under the sun can be found here.
Fresh meat

No-middlemen supposed to make the price cheaper

Fruits and Vege are fresh.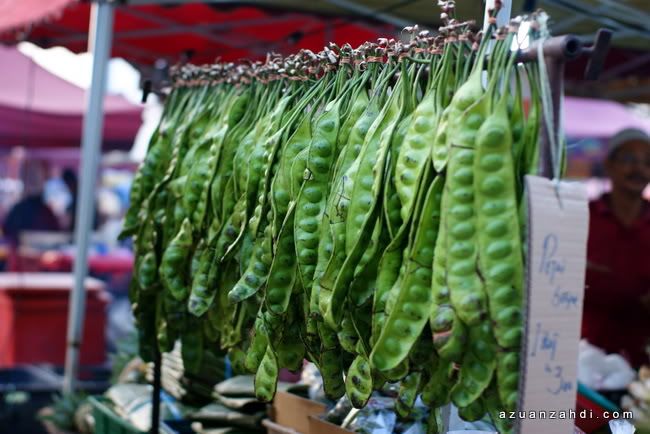 Crafts

Food!
Now you don't need to wait till Hari Raya!

Lots and lots of local chips

One of the attractions. Good for Heavy Sunday Breakfast!
Ayam Golek! Yummmy…..'Kenny Rogers' style chicken.

Roasted Lamb

My breakfast.

My lunch, Home-made style Burger. Delicious!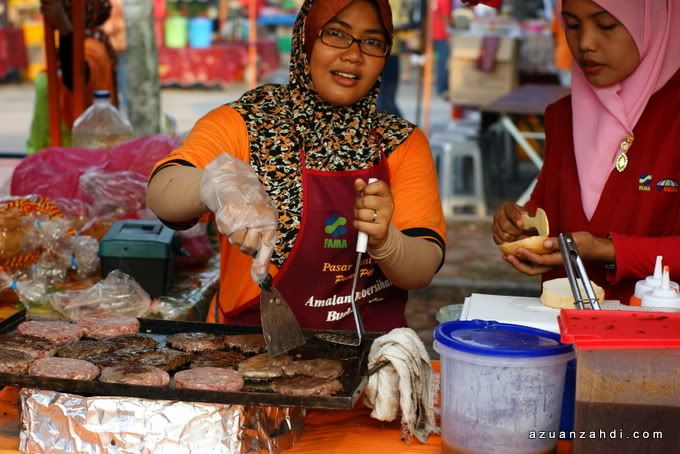 And Jacket Potato!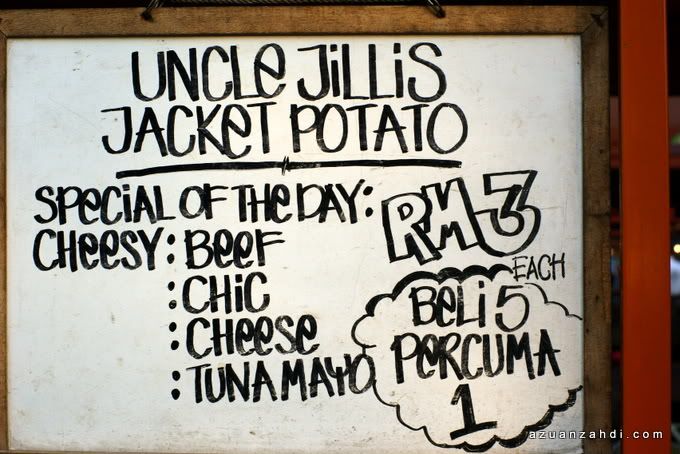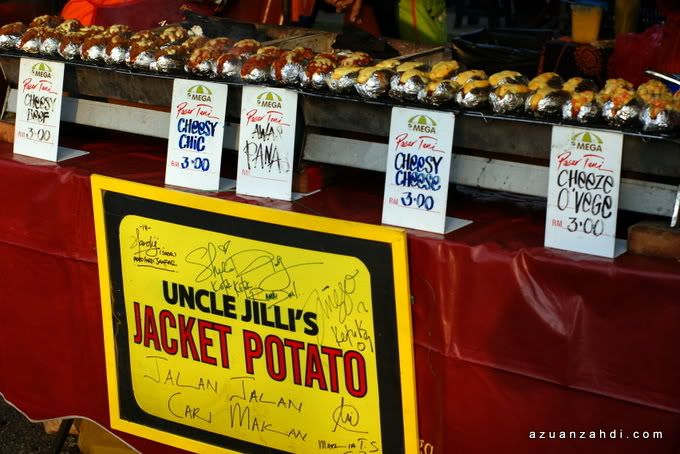 Also a good place for those with green thumb. Lots of seeds, plants and fertilizer sold here.

And when there's a crowd, there's China Brand. Cars!

Is this place worth going? Yes! But do come before 7am as the crowd and heat will spoil your mood if you come too late.