Giving back to the community or charity, to me is a simple thing; it is a basic concept that I've championed through my years with SIFE. Giving back is something that can be done by everyone as long as he or she has a basic courtesy and empathy for other human beings. If we do the tangible things we could to better the lives of people around us, we have already contributed to make the world a better place.
While large-scale, high profile charitable organizations are very necessary and save many lives, sometimes we forget about our role and the little, simple courtesies that we can do for people closer to us- ironically, people whose lives we can directly impact most with our actions. Sure we have donated for people in war-torn countries and those affected by natural disasters such as tsunami and earthquake, but what about our charity closer to home? Have we done enough for our own community?
Based on this personal standpoint, I always look for opportunity to spend not only money but also precious time for charity activities organized by various parties. For the past 1 year, I have successfully allocated a certain portion of my monthly income and some time to spend with the less-fortunate members of the community as part of my Personal Social Responsibility project dubbed as Project 100.
Last March, I was delighted to be informed that MASChater, a division of Malaysian Airlines are teaming up with Harley Davidson of KL and few other organizations as sponsors to conduct "A Night to Remember – Ride with Harley, Fly with Airbus".
Some background on the event (extract from Harley Davidson KL Website, +-) :
Each year, the UN will charter a plane to ferry our peace-keepers to and from Beirut, Lebanon. This plane, an Airbus 330, will be bringing peacekeepers back to Malaysia, which is why it will land at TUDM Subang. At Subang, after being prepared for the return flight to Beirut, it will fly to KLIA to pick up the new contingent of peacekeepers. The flight from Subang to KLIA are usually empty.

MASCharter held the event, giving 160 under-privileged children the chance to sit on that flight. The 20 mins ride includes a very low pass over Kuala Lumpur. The twist was that the children were NOT told that they are going to get on a plane.
The event started at Harley Davidson KL where the bikers gathered and prepared for the big night!
Some of the 80 bikes…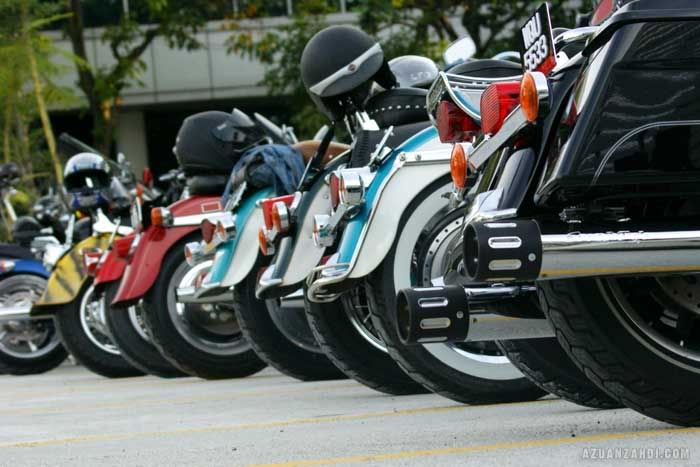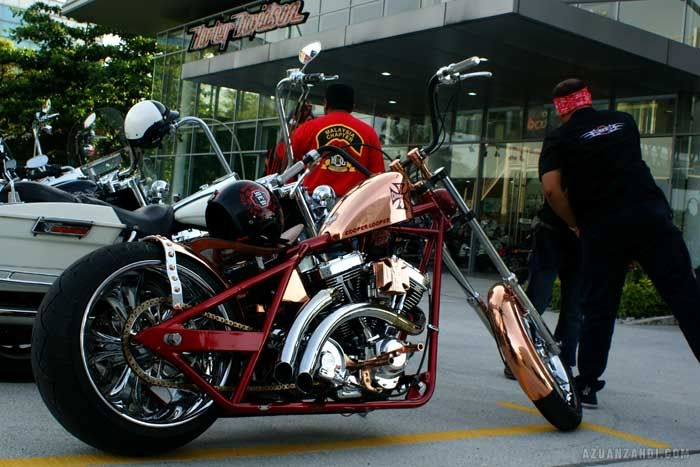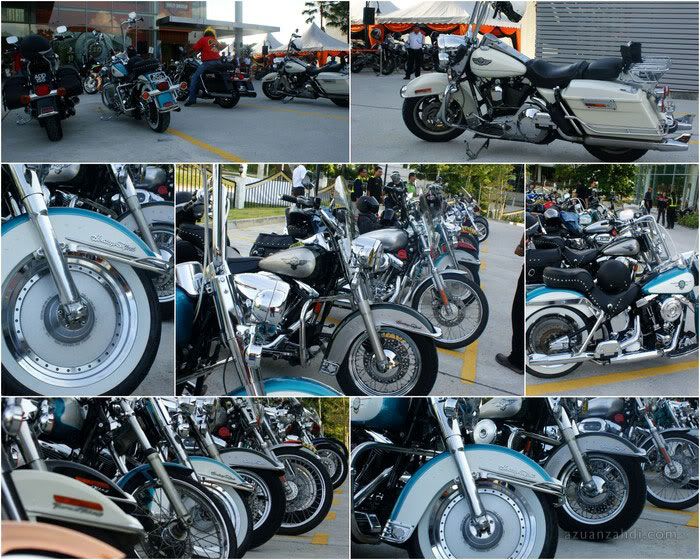 And some of the passionate bikers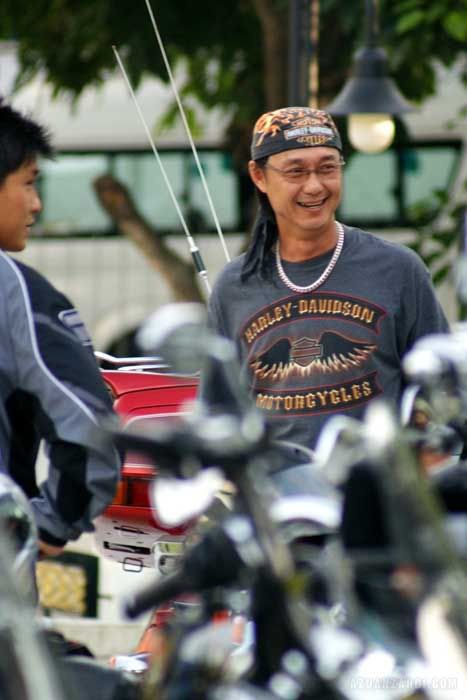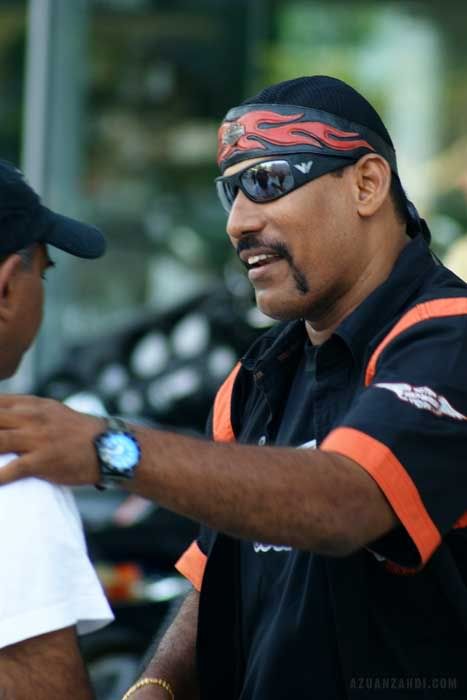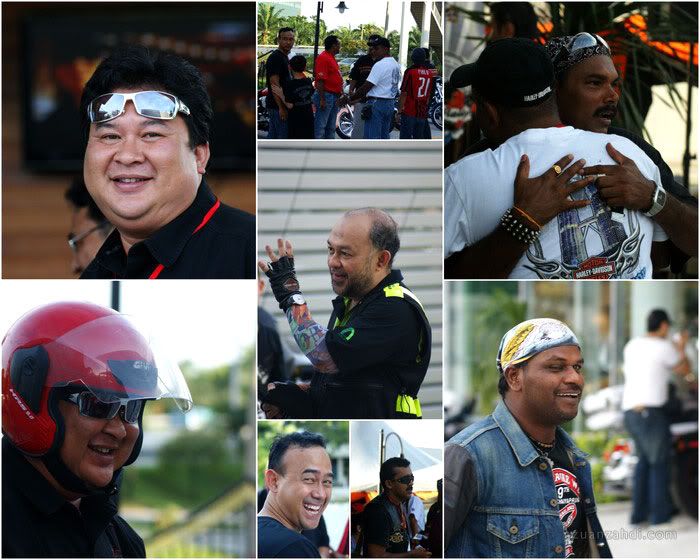 The 20 new and old police bikes that led the convoy. Royalty treatment for the kids!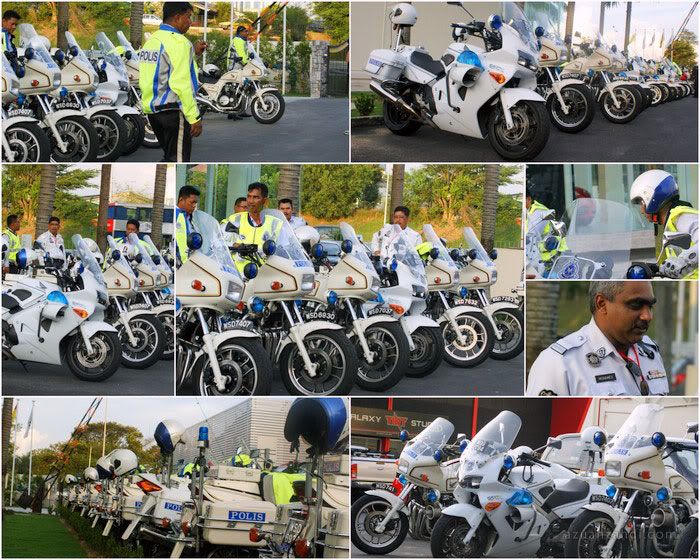 And not to forget, the "Mata tutup Sebelah" photographers from MalaysianWings.net. Walter, sorry I don't have photo of you! 😀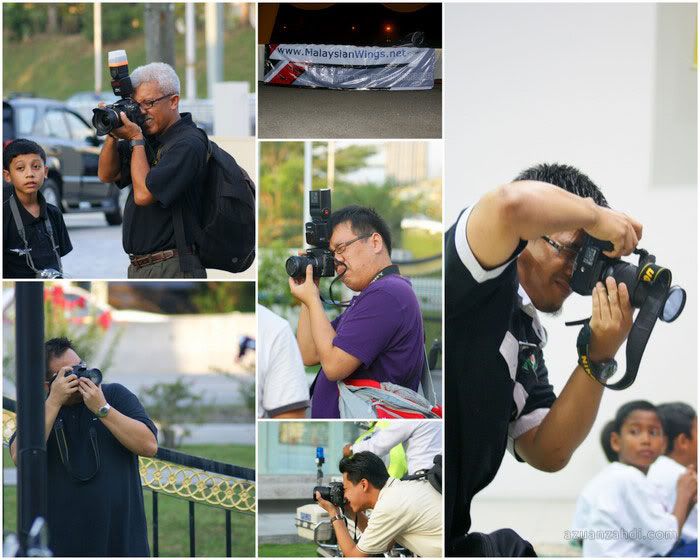 As the sun sets, the kids arrived in 4 buses from different homes. Malay, Chinese, Indian all gathered for this merable event. While our politicians busy claiming their mileage on "1Malaysia" and "Malaysian Malaysia", events like this simply define the real Malaysians. All unite for good cause.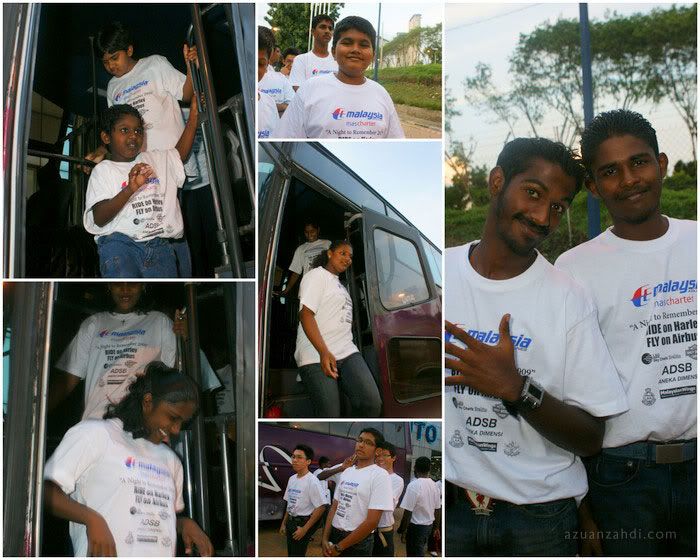 1st stop was showroom tour for the kids.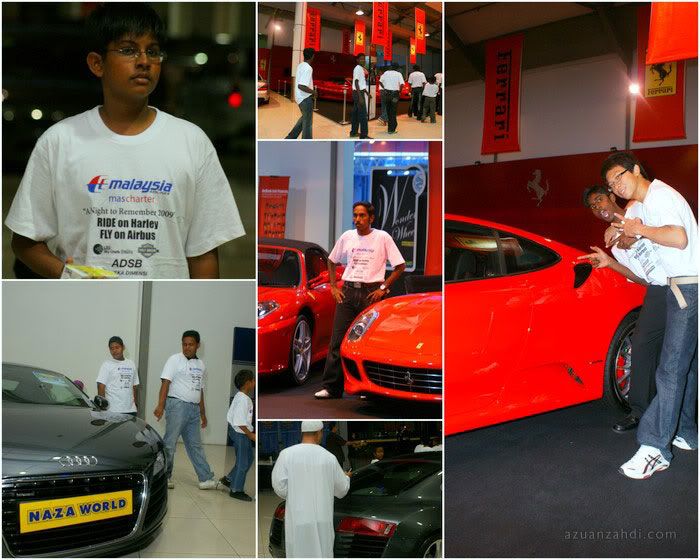 and not to forget, commitment to God. Maghrib Prayers Berjemaah.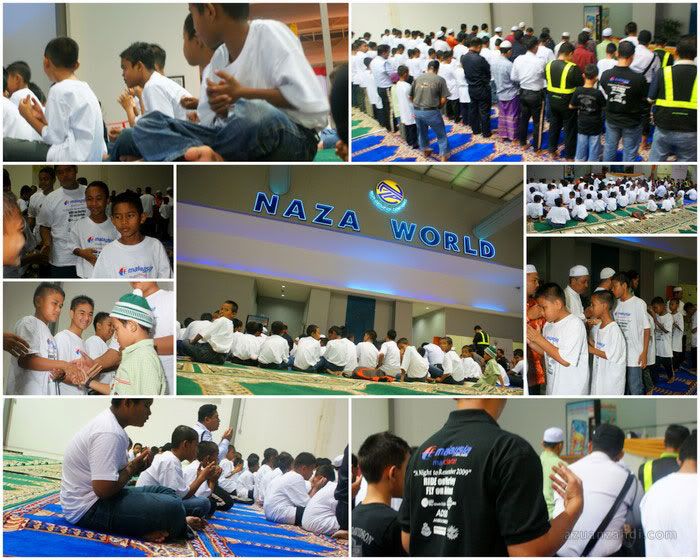 Around 8pm, the action begins. A 30-minute ride from HDKL to Subang Airport. 20 Police bikes, 60 Harleys, Smart Car, 4 Busses. Traffic were stopped to give way to us. It was a fun experience for the kids and most of them have their eyes glued to the window could not believe the feeling of being escorted by police and cool bikes. It was a new experience for me as well and I enjoyed the bus ride with the kids until my friend called me on my mobile and told me "Are you in one of the bus that is causing me to be stucked in this traffic jam!?!!". Hehehe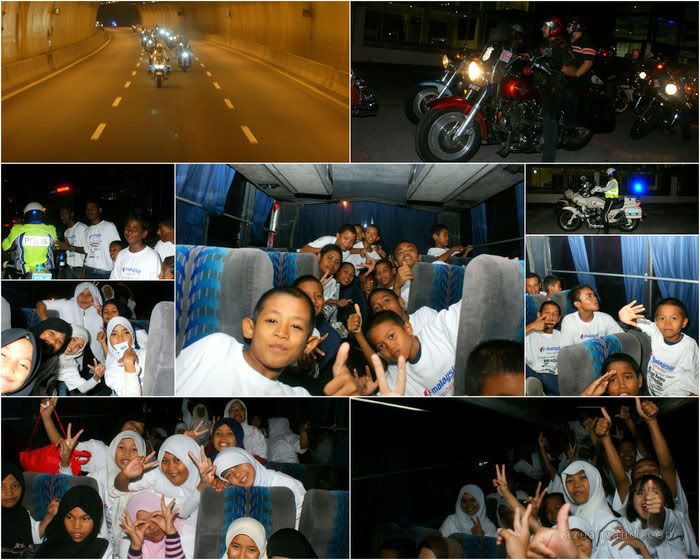 This was the time that reality hits me. I am bad at night photography. I could not capture even one good photo of my fellow MWingers or the Harley Bikes through the window of the bus. After rounds of testing, I give up and decided to spent time with the kids. I went from row to row answering various types of questions mostly about Harley (I hope I get my facts right on this) and on Airbus. None of the kids on my bus have flown before and they have no idea that they are flying on that night for the first time.
From row to row, I explained to them the basics of airplane, the different types of planes, etc. Questions like "Why airport need long road (runway)?" or "Kenapa Kapal Terbang bunyi bising?" seems like very basic but they want to know and its my obligation as a volunteer first, photographer second to explain to them. If one of these kids turn up to be a pilot one day, I'll be a happy man!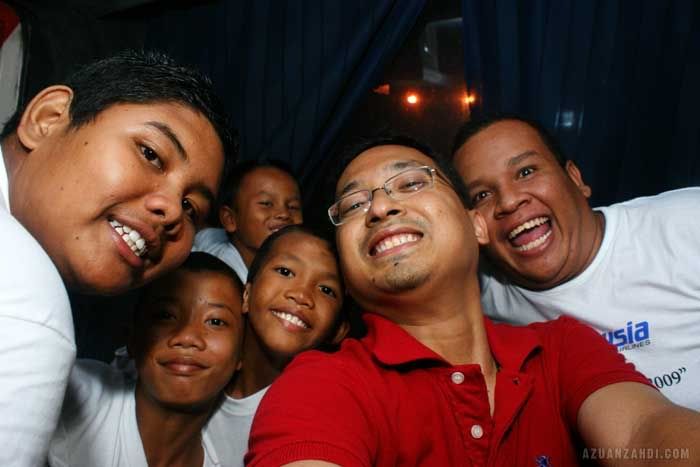 We arrived in Subang MAS Complex after a memorable 30-minutes ride. Waited for us was the lovely world-class award winning Malaysia Airlines flight stewardess from the MAS Charter team. With the ladies attending the kids, they were in good hands 🙂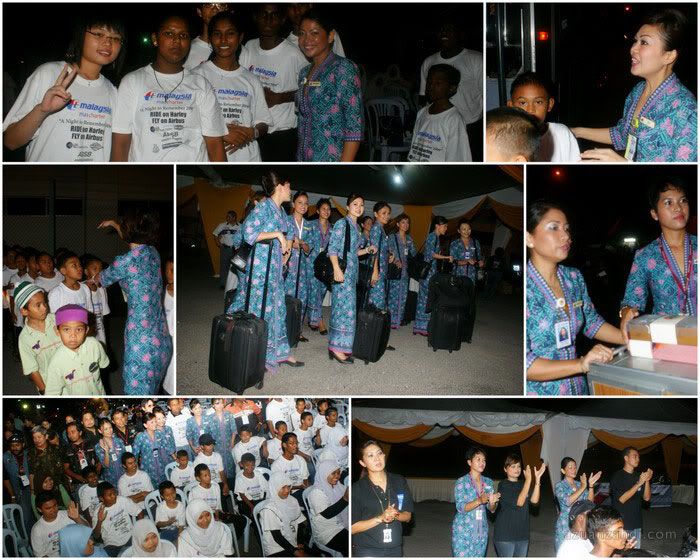 The event started with a prayer and a short speech by Capt Nik H, the AGM of MASCharter and the champion of this event!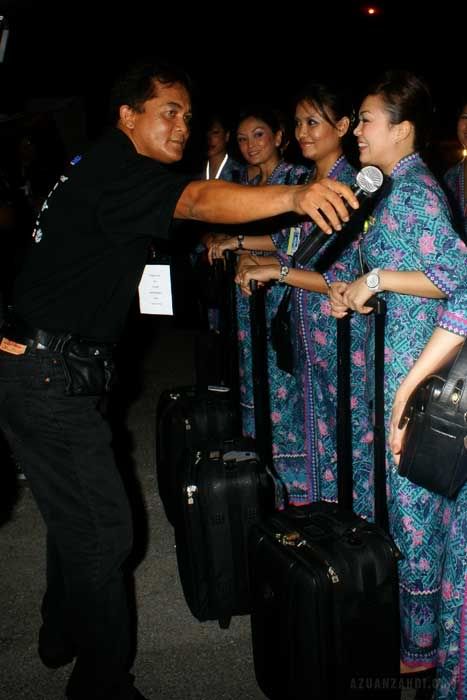 Followed by lovely dinner ala inflight meal, provided by LSG Sky Chefs. Nasi Lemak in Snekbox. Nice!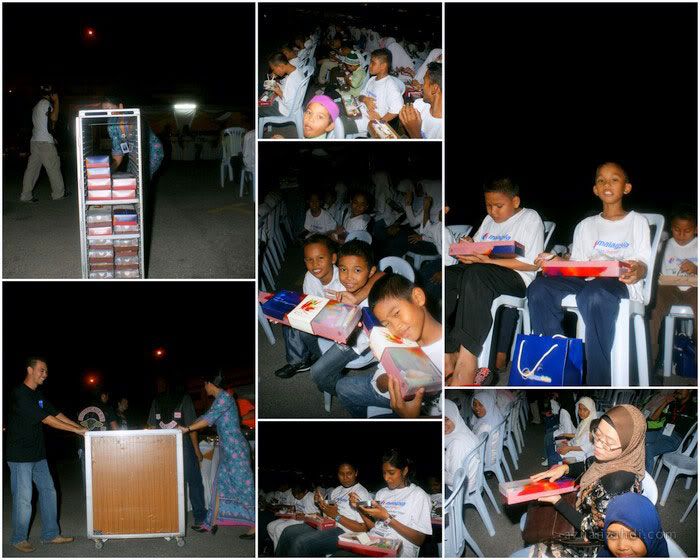 While having dinner, the kids were entertained by a clown from Cha Cha. Funny dude even for a 27-years old guy like me.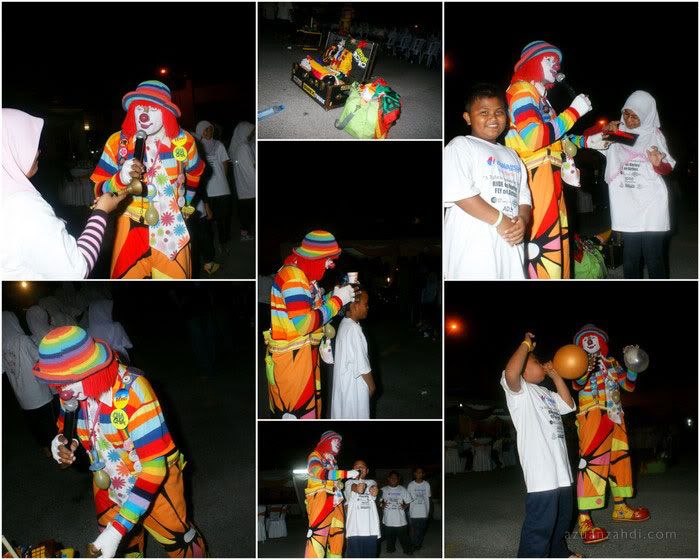 At the same time, the kids were treated to a joy-ride on Harley provided by the bikers. Awesome experience for them. After each ride, they were exchanging stories with their friends with a smile on their face. I'm quite sure they will keep talking about this for days and even weeks! Well done to the Harley riders!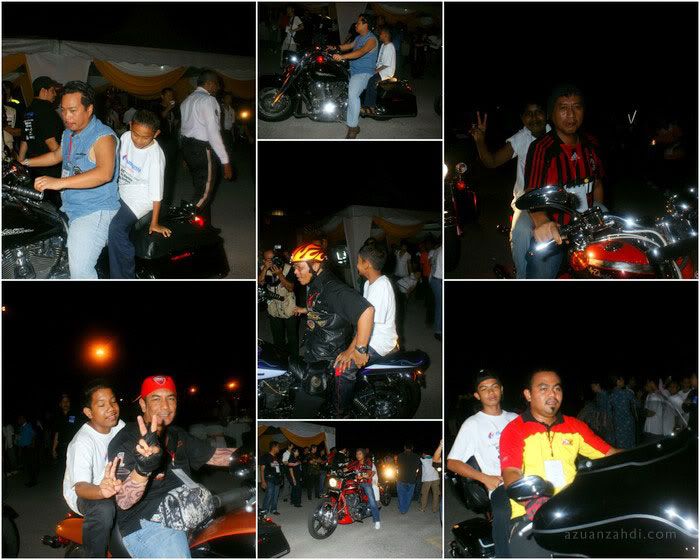 It was 11+pm, the kids were delighted with the joyride, good show by the clown and great dinner. Just when they thought it could not get any better, Capt Nik announced that they will be going to a plane just next to the staging area. I could see smiles all over the place. They will already be happy even if they can be in a plane that does not move an inch.
Boarding begins.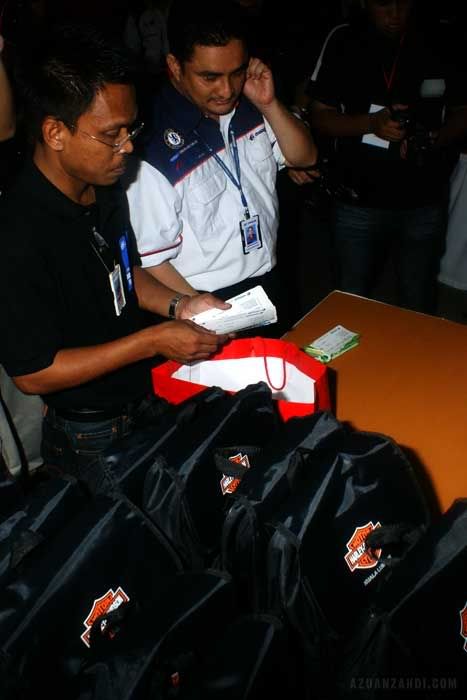 Happy faces can be seen.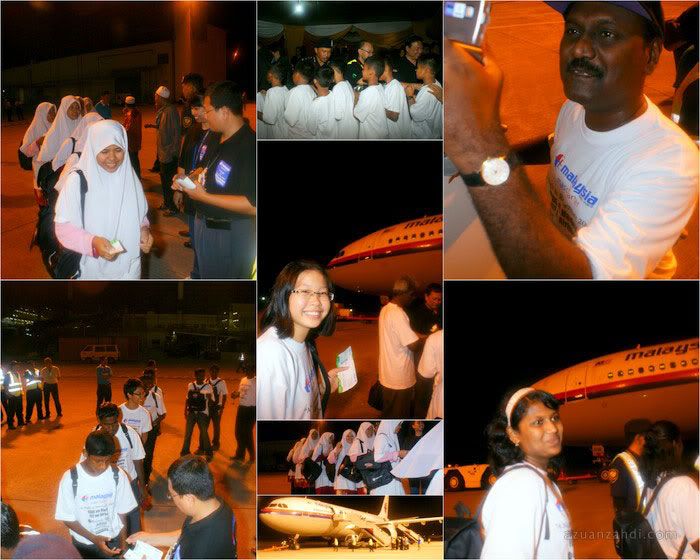 I shall let the smiling faces do the talking.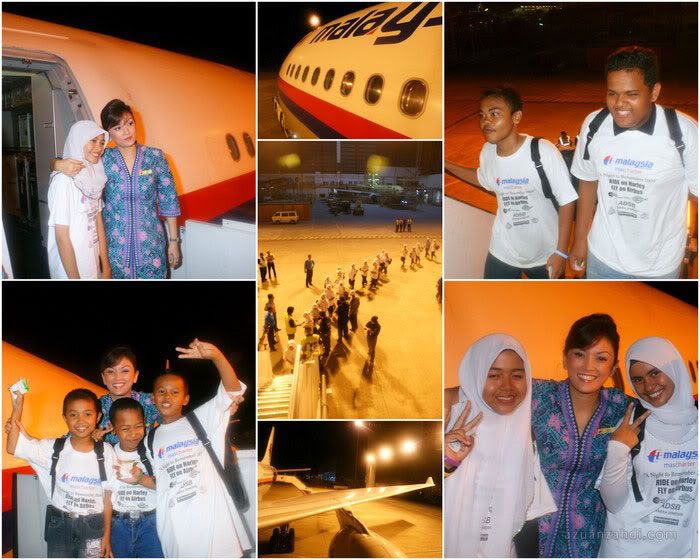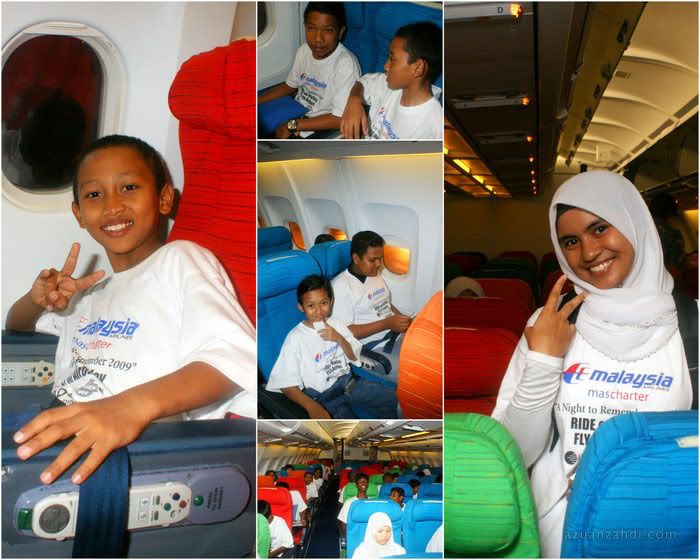 The view. (lousy camera and skills. Lebih kurang la..)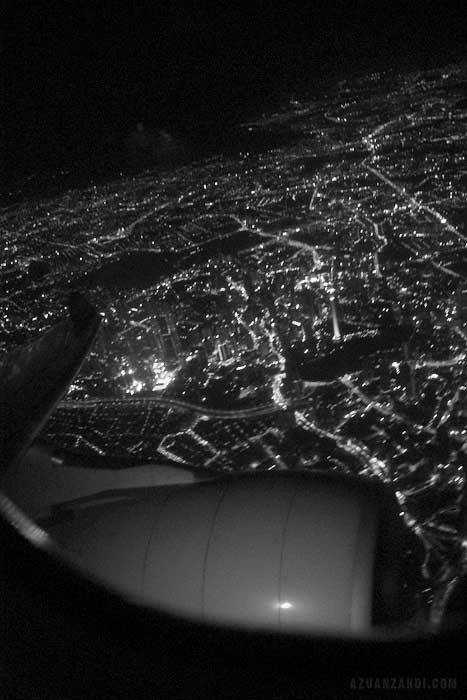 World Class Treatment.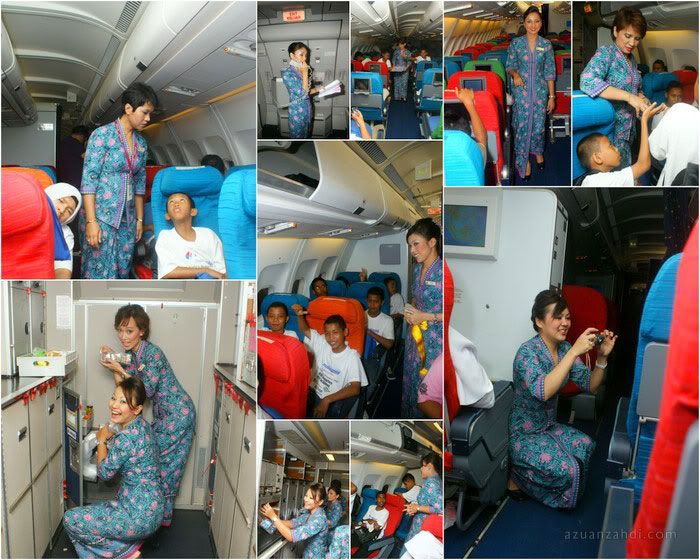 Some read the Inflight Magazine, Some enjoy the drinks, Some enjoy the View. Some enjoy the seat and took a nap. One thing for sure is everyone enjoys the flight! 🙂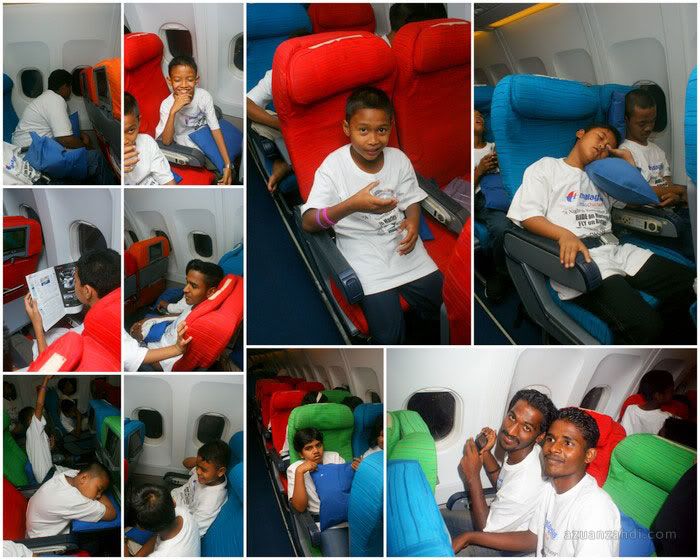 In the end it was a memorable night for the kids. I'm sure it was a night that they will never forget. A night that one day they will look back and see it as a night that drives them to do better in whatever they are doing. A Night to remember.
As for me, the smiles on the faces of the kids are good enough to justify the late night (I only reached home at 3:30am), the time and whatever small contribution that I've made. It was a night to remember for me not because for the first time I was seated in Business Clas, not because I managed to take photo with the stewardesses, not because I get to fly for free. It was a night to remember as I had done my small part in removing the selfishness, greed and materialism in me.
Nevertheless, being in Business is cool! Yea, i was trying to pose like an FSS.. 😛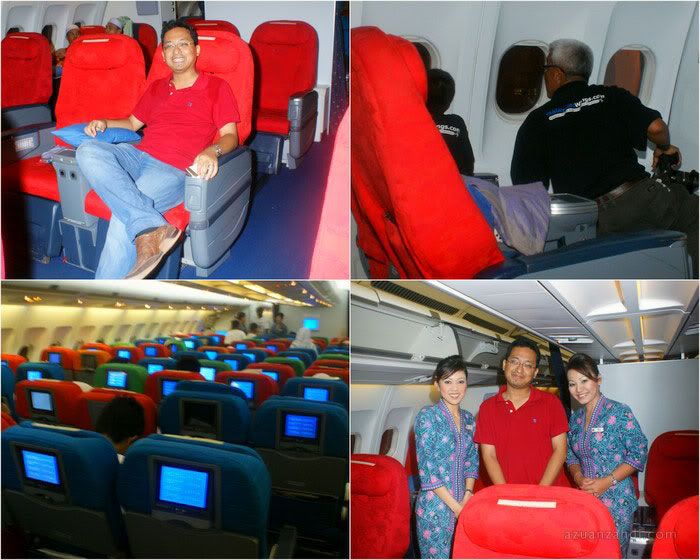 This kind of program creates compassion, care, love and kindness. It makes me more thankful to Allah. and i thank everyone in MAS Charter and MalaysianWings for having me as a volunteer. Till next time.