IF YOU FIND THIS USEFUL, PLEASE LEAVE A COMMENT!
Since I was a little boy, flying has been something that I extremely enjoyed. The feeling of being at 35,000 feet in the air and being transported by one of the best invention ever made by human being is a sensational feeling. Despite not able to fulfill my dream of becoming a commercial airliner pilot, I still enjoy flying as a passenger. Those days back in 1990 when the PLUS highway was not a straight south-north stretch, going back to my grand parent's house in Alor Setar was a long 6-7 hours drive. Hence 'balik kampung' trip was always via Malaysia Airlines, since it was the only airline flying this route at that time. Nowadays, I'm still flying here and there for work and holiday and I still enjoy every second of being in a plane.
In the year 2001, came the concept of low-cost airline in Malaysia, stripping all the fun and glamour of flying all in the name of offering lowest possible price to the consumers. In Malaysia, low-cost airline was an evolution to the airline industry with Air Asia gaining market shares at the speed of a jet-plane sending wake-turbulence towards Malaysia Airlines.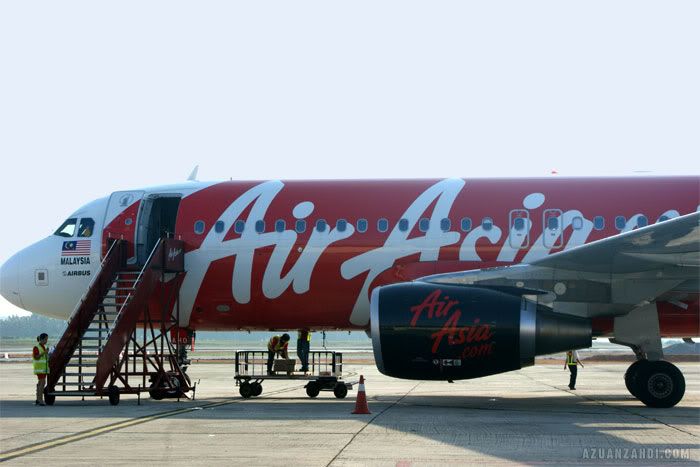 The emergence of Air Asia has opened the door for healthy price wars that brought ticket prices down which has benefited consumers including myself. I got to travel cheaply across Asia and many who never ever been on a plane also got the chance to feel the thrill of flying but one thing for sure is Air Asia has redefined the word "Air Travel". Flying has lost the touch of being FUN and GLAMOUR. People no longer dressed up and look forward for a flight. People no longer treat 'the journey' from point A to B as part of the fun. Instead flying was brought down to the level of 'taking an express bus' where people rush to get seats, free seating etc (although this has no longer a problem with AK)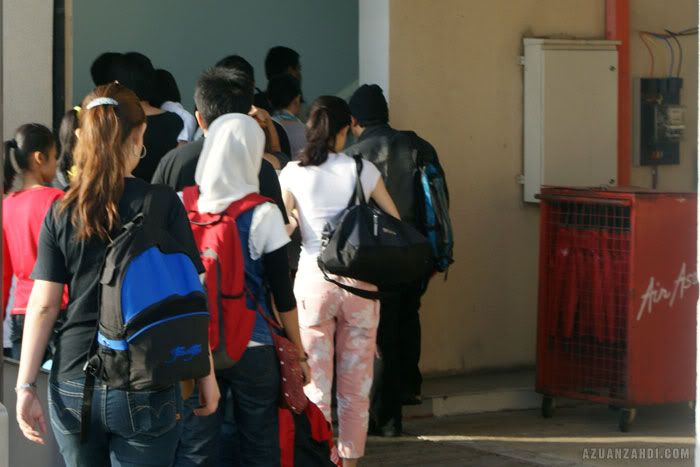 At the booming height of Air Asia, Malaysia Airline finally counter-attacked via it's wholly-owned subsidiary, Firefly Airline. Dubbed as a "Community Airline", Firefly capitalized on un-tapped or under-tapped routes from its hub in Penang and Subang. When they first started, I thought that this could be the 'answer' to my wish that cheap fares and fun air travel can be offered at the same time.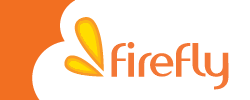 Our aim is to bring communities closer by overcoming geographical constraints, link the world to the communities we serve, and contribute to the economy of the communities by bringing trade and tourism.
Almost two years down the road, I've flown with not less than 20 times with Firefly and have nothing except good comments for the airline.

See my other reviews on firefly airline here and here.
a) Subang-JB during its first few days in early 2008.
b) A more recent flight on the new ATR-72
After flying so many times with firefly I think it's fair for me to share my overall experience and some suggestions which I think firefly should look into to further improve their quest to capture more market share.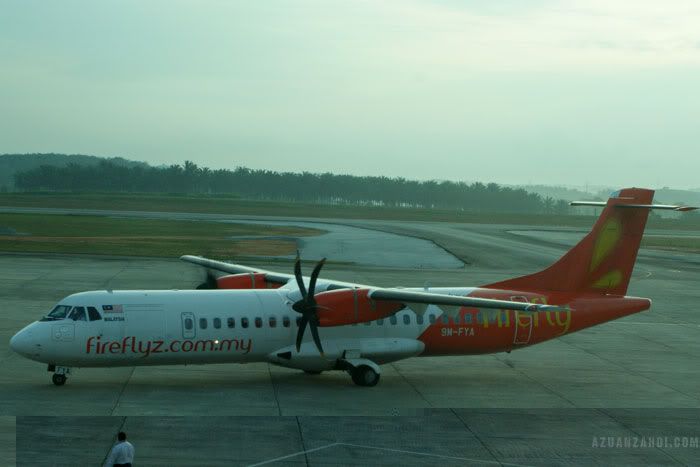 a) The Routes and Destinations
Firefly has a quite vast route networks with flights originating from either Subang or Penang.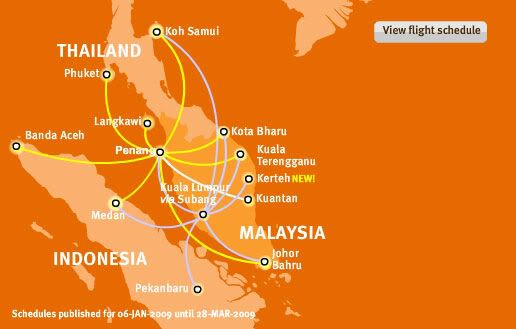 In general, I always see that Firefly focus on tapping four types of communities. It's refreshing to read new destinations and additional frequencies being introduced.
The Tourist/Holiday Goers community
This is a market segment where tourists and Malaysians that want to visit Langkawi, Phuket, Koh Samui at an attractive prices. There is an all-year long demand for this and the demand just boost up during school holidays and holiday seasons. I see this as a lucrative market for Firefly, indirectly being a feeder to it's parent company.
The 'Balik Kampung' Community
This is the segment that applies to those who want to visit relatives or go back to hometown, attend weddings etc. I've been on Firefly once to Kuala Terengganu just to buy some songkets for my wedding and return the same day.
The 'Indonesian Workers' Community
This segment is another profitable segment. There are an ever increasing number of people travelling on flights to and from Indonesian cities. Malaysians rely on the workforce of Indonesian especially for constructions and domestic helpers hence these flights serving Medan, Aceh, Pekanbaru and Padang help to transport these workers at a very reasonable price.
The 'Business Community'
Connection with major cities such as Penang, Subang, Kuala Terengganu, Johor Bahru and soon Alor Star, Singapore provides the perfect commuting option for executives to travel across Malaysia. I find it more comfortable, quicker and cost efficient to fly on Firefly on my bi-weekly travels to my company's JB's office. I noticed many familiar faces on flights that I took indicating that people are actually utilizing Firefly for business trips.
When I first started flying on Firefly it was on the classic's Fokker-50 fleet. Problematic (but not dangerous) and a fuel guzzler, the Fokker-50 planes were beyond its 'greatest era' and has brought hiccups to Firefly tight scheduling when it first started. However this is the past and Firefly has moved forward and now operates a 100% ATR-72 operation.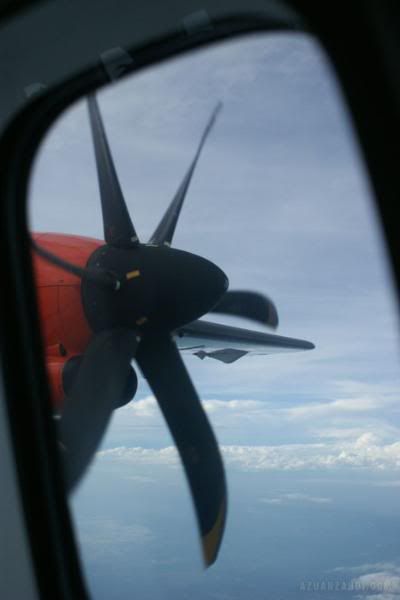 I love the ATR-72. It's a comfortable turboprop plane. Malaysians especially those in peninsular) are so used of flying jet airliners (Boeing 737 for MH and A320 for AK) hence many wrong perceptions were made on ATR-72 and turboprop aircrafts as what I observed when I spoke to people concerning my flights with Firefly.
One of the famous wrong perception is that turboprop is a dangerous plane. ATR-72 is an airplane that is widely-used throughout the world. It has a reputable safety records and the assembly line complies with international safety standards with backup systems for all crucial systems. Being a 'light' plane, ATR-72 flies at lower altitude (usually 15,000 – 20,000 feet on my SZB-JHB flights), hence it is more exposed to clouds and turbulence. Sure it gets bumpy and rough on bad weather but rest assured that the pilots know what they are doing. I've seen some great maneuvering to avoid clouds ensuring comfortable ride most of the time.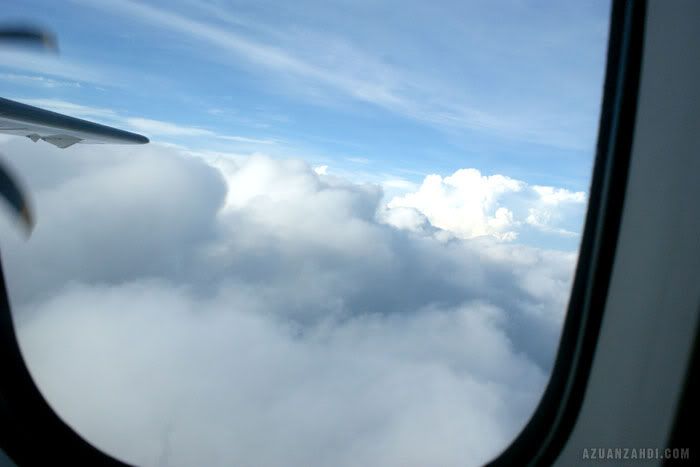 Perfectly safe ride just like any other planes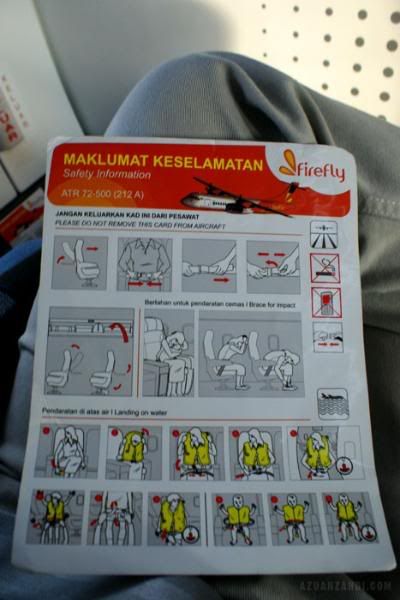 The sound from the engine can cause a bit of discomfort during take-off but it's only for a few seconds.
The seats on-boards Firefly are leather seats and can be reclined quite comfortably. The seat pitch is as narrow as Air Asia but for flights less than 2 hours it is acceptable.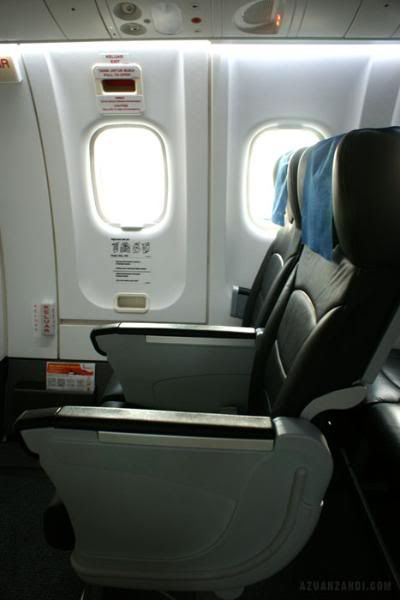 One thing to note is the overhead compartment is much smaller compared to those on Boeing 737 or Airbus A320. Malaysians are well-known to bring back huge bags on-board hence making life difficult for the poor cabin crew and other passengers.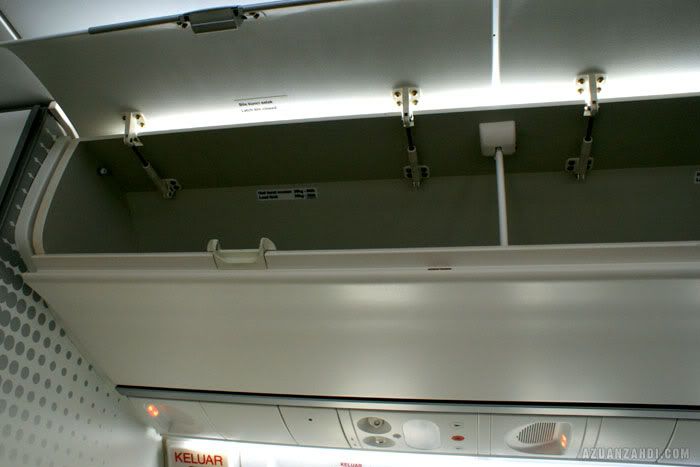 Seatings are pre-assigned during check-in. With the small number of passengers, boarding the airplane is fast and easy. No need to rush and queue ala Air Asia.
Also note that, boarding is always from the single door at the rear of the plane hence if you're traveling with a senior-citizen or disable, try requesting for the last row on the plane.
With 2 cabin crew serving not more than 70 passengers, in-flight service reflects the quality inherited from Malaysia Airlines. Dressed in elegant white blouse and orange skirts, Firefly's cabin crew is much more professional and friendly in doing their jobs compared to some low-cost airline that has the mentality of (you pay cheap, you get cheap basic service).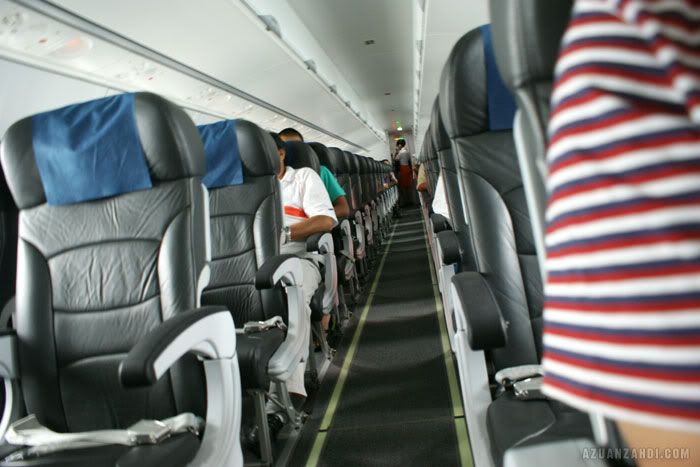 You don't have to carry a single cent when you're flying with Firefly as juice/coffee/tea and snacks (usually muffin) are served free of charge making serving fast and consistent.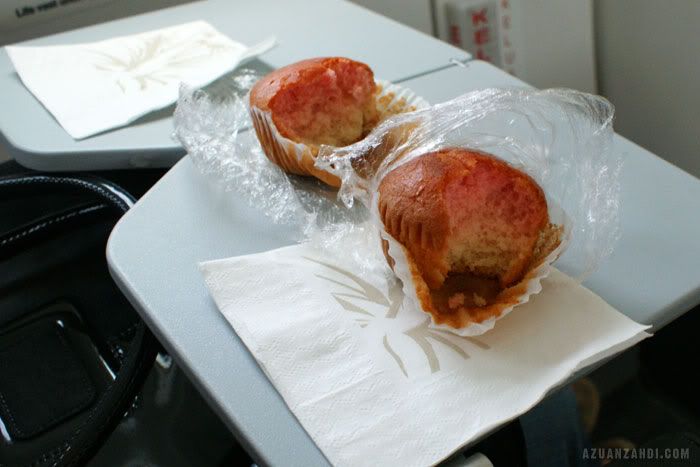 One nice touch on Firefly cabin is the background music being played during boarding and upon arrival. It's own collection of top40's Malay and English songs provide some sort of fun into the whole flying experience.
In-flight updates are part of the SOP for the pilot giving out updates on weather en-route, ETA and other relevant information. This is again 'all the small things' that matters 🙂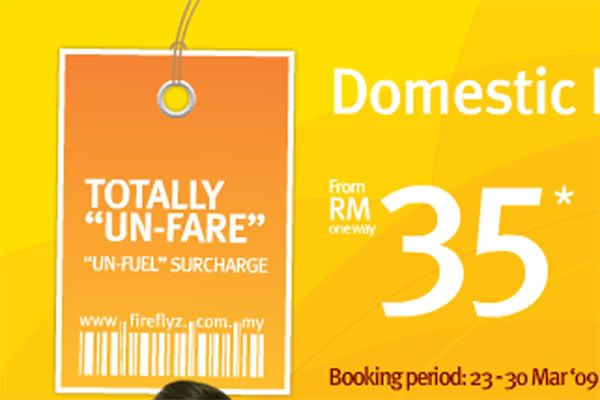 Price is an important decision factor for the consumers and point of revenue for the airline. Firefly pricing strategy is not super low as per Air Asia but it's usually 50-60% cheaper than the full fare price on Malaysia Airlines. I believe their current prices are competitive and not too cheap neither too expensive.
The airline has grown from a Penang Hub operation to add Subang as the new hub. Subang's strategic location is a charm to the airline and proven to be a HUGE advantage to the airline. Subang airport still have its edge being the 'city airport' due to its proximity to many commercial areas such as Damansara, Subang Jaya, Shah Alam and even KL City itself.
Personally I've seen senior management of public listed companies flying on Firefly due to its close location to commercial areas in Klang Valley. Many are willing to pay a bit extra for the comfort of not having to travel to LCCT and KLIA. Being close to the cities also allow Firefly to time its flights to leave as early as 6:30am. These red-eye flights or what I called 'rubber-tapper' flights are acceptable since passengers don't need to travel the obnoxious distance to reach LCCT or even KLIA.
Since Subang Skypark is transforming into a regional business jet hub, I believe it will also boost Firefly brand to be associated with business community. I felt good the last time I arrived at Subang SkyPark with less crowds, spacious design and comfortable facilities.
The only drawback is the accessibility to the airport. There are taxi services and normal bus services (Rapid KL) but it would be great if Firefly can collaborate with MAS to provide regular (every 1-2 hours) shuttle busses connecting Subang to KLIA. This will further spur the concept of Firefly providing the feeder traffic to its parent company.
Firefly's brand, marketing and PR team have been doing well building the Firefly brand and associating it perfectly to different market segments and communities. I always find the newspaper and email advertisements, road shows during Matta Fairs, catchy billboards and buntings have disseminated the message quite well. It managed to ride on the existing awareness on the concept of low-cost traveling created by Air Asia. Consumers in Malaysia are already aware of the low-cost concept and what Firefly has to do is just to communicate to the consumer on what makes Firefly different and better compared to Air Asia.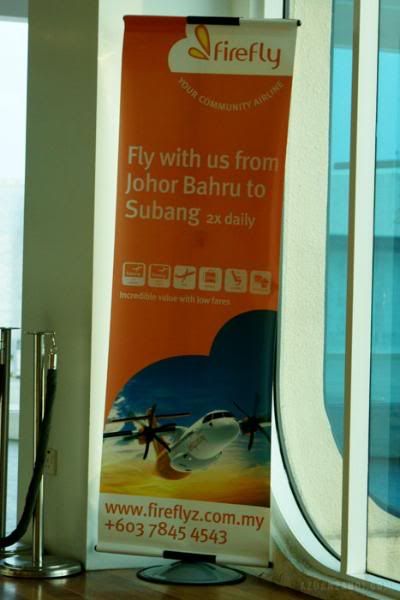 Moving forward, I would love to see Firefly further improve their operations and marketing to capture a bigger piece of the market-share cake from the competitors. A few of suggestions I think Firefly should consider:
– to provide shuttle transfer connecting Subang Airport to KLIA, providing feeder traffic for both Firefly and Malaysia Airlines.
– to have more focus promotion and road tours at universities and colleges located in Subang, Shah Alam, Damansara as students are potential long-term customers that travel frequently back to hometown or for holidays.
– to engage bloggers as the new medium of communication. Nothing beats word-of-mouth recommendation (in this era, its word-of-blog). Air Asia has its own blog, so does Malaysia Airlines. I would love to see Firefly having its own corporate blogger or someone from the public to write about its flights, it's people and it's operation (Hint: ME! ME! Me! I'll do it for free…hehehe)
– to build relationship with companies by establishing key accounts management that allows special rate to executives of the companies and also payment via company accounts rather than employee's credit card. This could be an opportunity for Firefly as agencies/companies such as Petronas, Iskandar Malaysia etc have executives travelling between Firefly destinations very frequently.
– to continue expansion to new routes not covered by other airlines (Subang – Kuching, Subang – Singapore) as well as venturing into a new hub at south part of Malaysia (JHB perhaps?). This will allow flights from JHB to Jakarta, Kota Bahru, Kuala Terenganu and even Kuching.
– to introduce Online Check-in. It's a simple concept and the platform/software is already being used by MAS. I believe this is a great 'nice-to-have' feature as it will attract more business executives who do not want the hassle of being in the airport for too long (1-hour prior to departure). Online-check-in also helps to reduce ground staff dependency and long queue at counters. A general bag drop and tagging counter is sufficient to cover for all destinations for online check-in passenger. Online-check in also allows passengers to check in for return flights which is very ideal for day trippers like me.
– to link up with Enrich. Loyalty programmes like Enrich and low-cost does not blend well. It's always seen as a liability that adds cost to the airline. However Firefly should start consider having a frequent flyer programme so that customer's loyalty can be managed and retained. A simple approach is to link up with MAS's Enrich and gain a reduced amount (for example 50%) of the actual miles/distance. The system is already there and won't burden the company that much. As for lounge access, dedicated counters etc, those can be introduced at later stage. At this point I think it's sufficient to just have the option for passenger to get some miles from Firefly flights.

Firefly has a bright future in-front of them. I would continue to follow the progress and blog about my experience with this little airline. Interestingly Firefly will be starting to fly to Alor Star end of this month. Subang to Alor Star was my very first flight that I took many years ago when I was a little boy. Maybe it's a co-incident but to me it's a positive sign than 'Fun and Glamor' is back in air travel, thanks to Firefly!