Wedding: Days After – Random Photos :)
With the conclusion of The Honeymoon Series, i am at the end of the "Wedding Coverage". The magic will continue throughout our life and we pray for the best for us, Amin.
Just would like to share some misc. behind the scene photos throughout the wedding month last december. In no particular order, enjoy these photos:
One of the best Seafood Buffet. I still dream of its FRESH OYSTERS!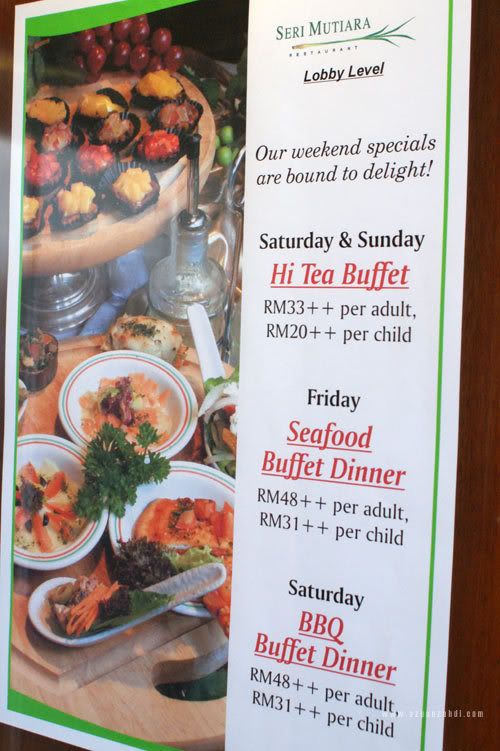 The best part after-wedding….gifts, lots of gifts..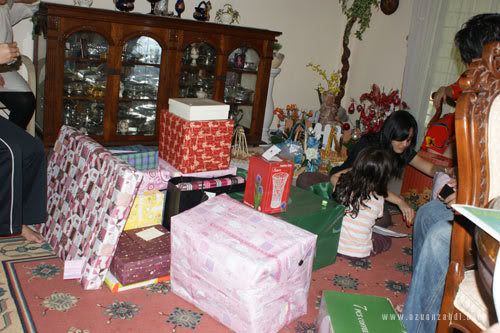 View from the balcony of my in-laws house in Straits View, overlooking DAnga Bay and Singapore. Awesome view..

One of the nights after the reception in JB, I went out for a family dinner with my new extended family
We went to Senibong, a place 45-mins drive from JB City.
Famous for it's fresh and delicious SEAFOOD!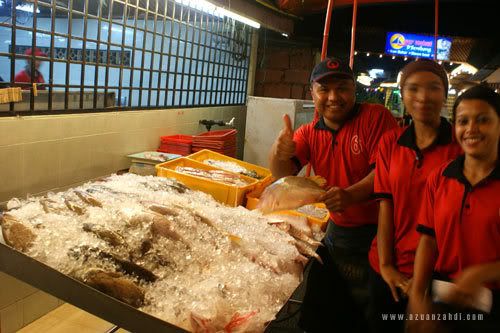 Yummy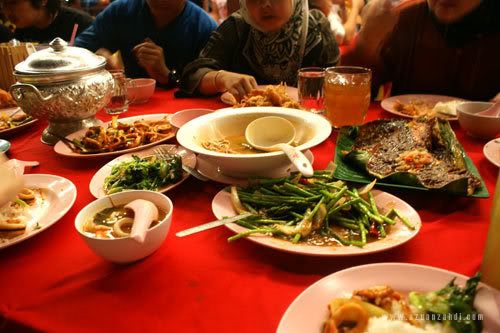 Wash it out with GIANT GLASS of FRESH ORANGE!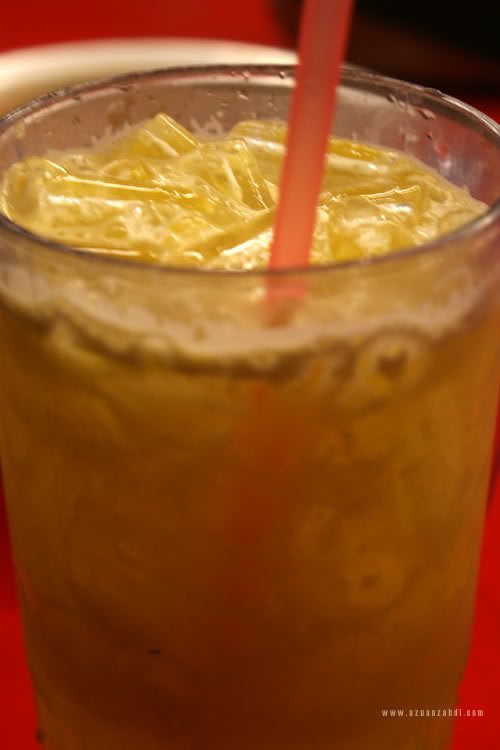 I also tried some other delicious food in JB.
Restoran Amy ZZ, famous for it's Mee Rebus Tulang! Superb!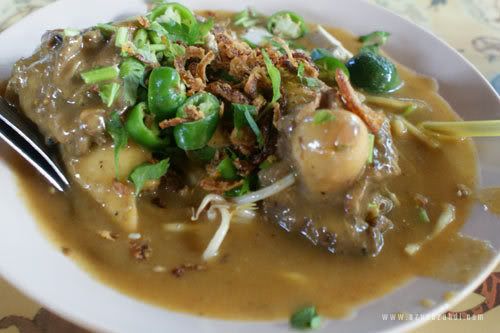 The Lontong KEring is also not bad..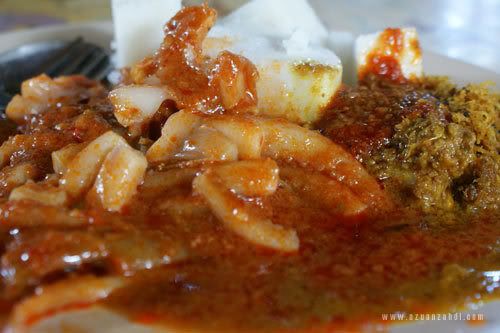 Danga Bay is also good at night, with its own fun fair carnival, live music, nice place and GOOD FOOD!
My Fav Restauraunt at Danga Street Mall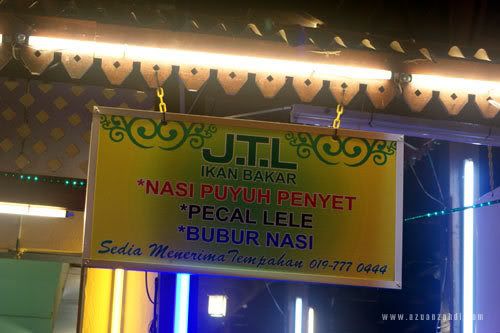 Ayam Penyet…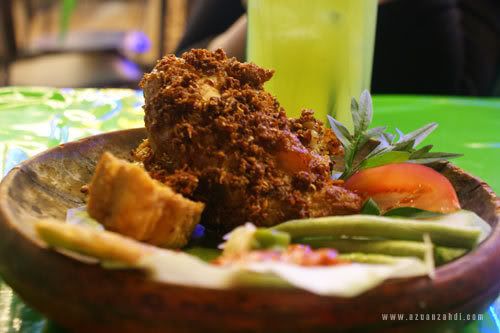 Grilled Fish in Banana Leaves with lots of Chilli!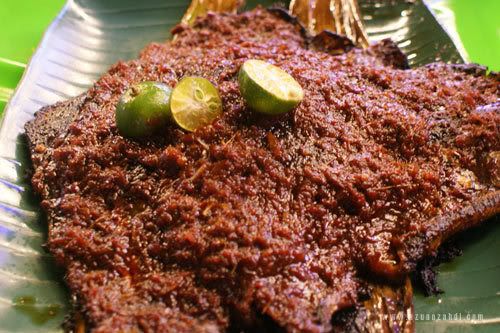 Cockles with Chili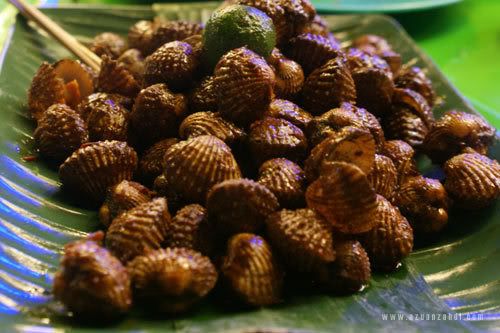 While we were in Danga Bay, had my 1st experience with FISH SPA!
Rumah Limas, less glamarous and comercial compared to Fish Spa in Klang Valley but same thrill.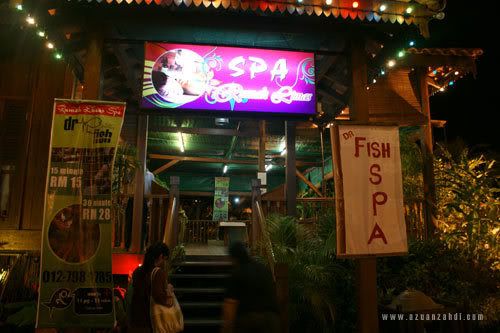 Jiji enjoying herself…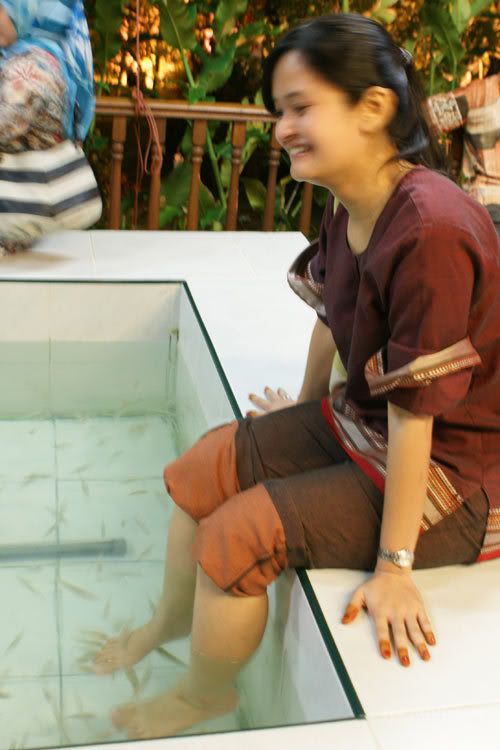 While i suffer…literally….Fish Spa is not for EVERYONE!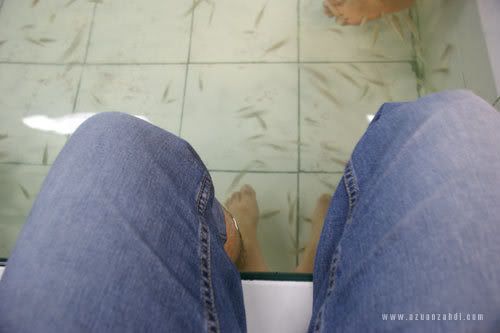 and some photos from my side of reception as well in Shah alam…
The "Planning Board"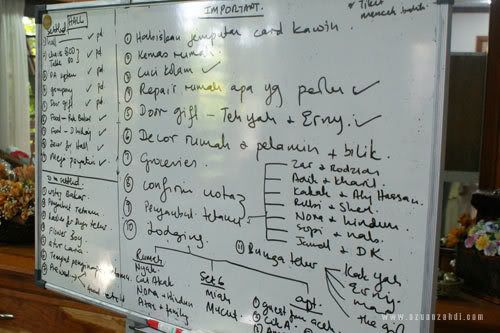 The Door Gifts…from Acheh..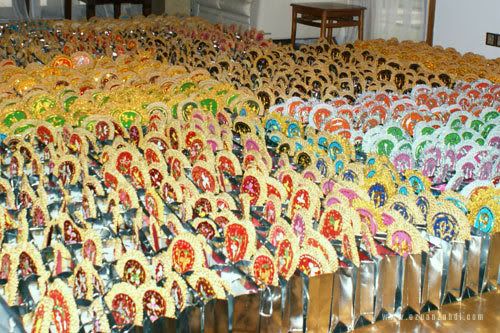 The EGG! More about the preparation of these eggs can be read somewhere on my bro's blog here.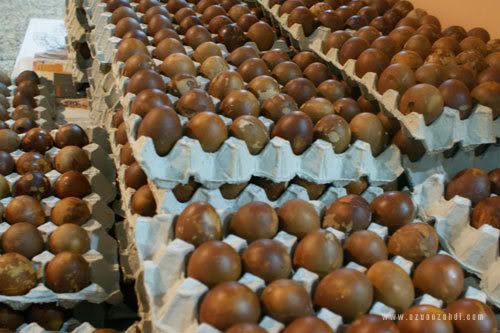 That's it!
Thank you for reading all the posts about my wedding. Look forward for more crazy, exciting posts in the future….