From Athens, we made our move to Santorini Island! Being an aviation fan, this post covers the flight to Santorini. ….after 1 night in Athens, we made our move for Santorini Island, our main honeymoon destination where we spent 4 days of R&R and sightseeing…
This is part 2 of my Honeymoon Trip Report
Part 1 can be read here and Part 2 can be read here
We chose to fly instead of the 7-8 hours ferry/cruise due to the unpredictable winter weather. So we were back at Elefherios Venizelos Airport (ATH). We purchased Aegean Airline tickets online few weeks before we got married and managed to get an OK price for the short flight.
I love ATH airport, nice simple terminal with good ambience and natural feeling. Here is a photo of many rows of check-in counter.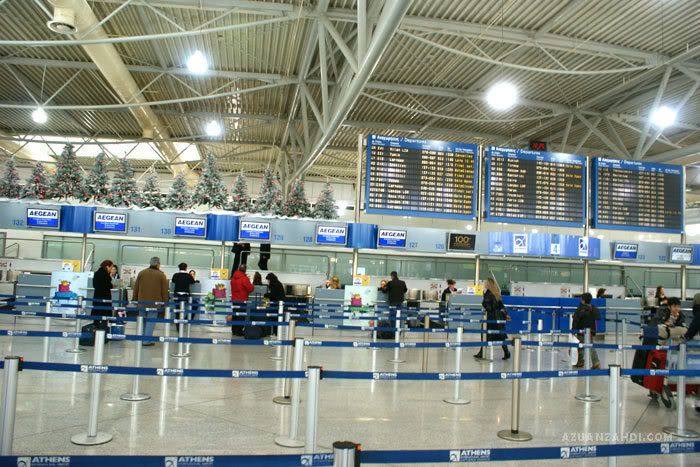 Aegean Airline allow counter check-in, kiosk check in and web check in. We decided to use the self-service to choose our own seats and then later dropped our bags at one of the check-in counter.
The boarding pass.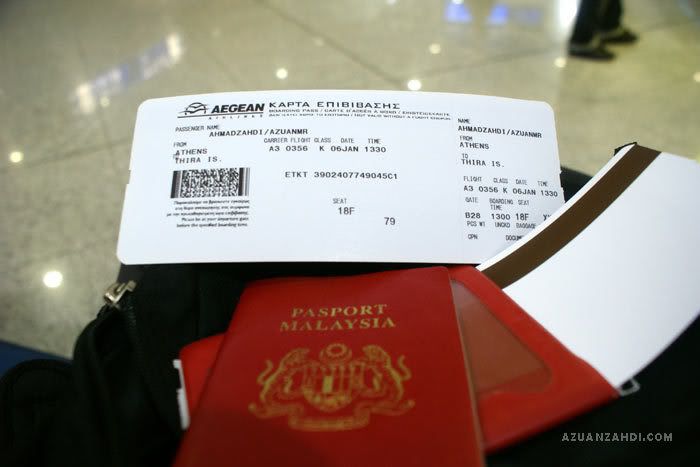 To kill time, we had Fillet-o-Fish for lunch at McDonalds while I enjoyed this nice view.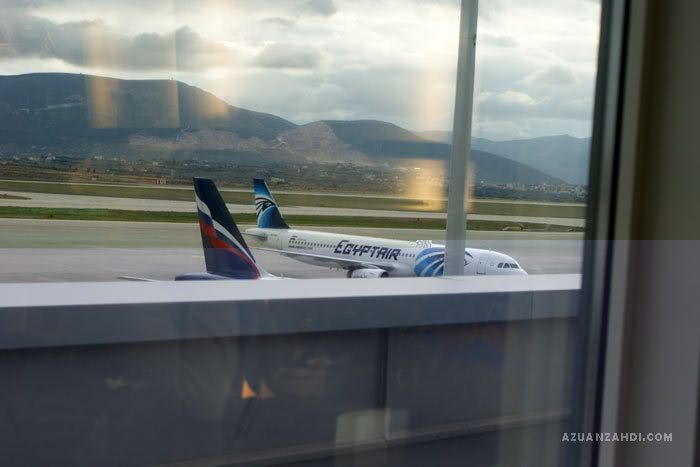 …and catch up with the family back home
Yeah I know…something wrong about the photo above…hehe
Gate B28 for our flight…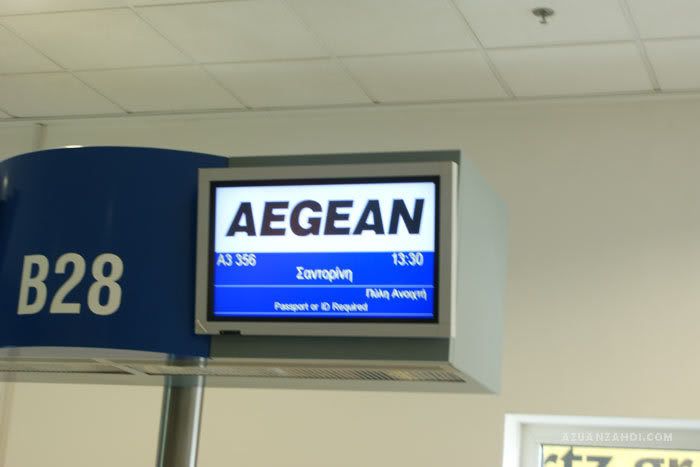 A gate that is connected to a Bus…no, not Airbus but real BUS.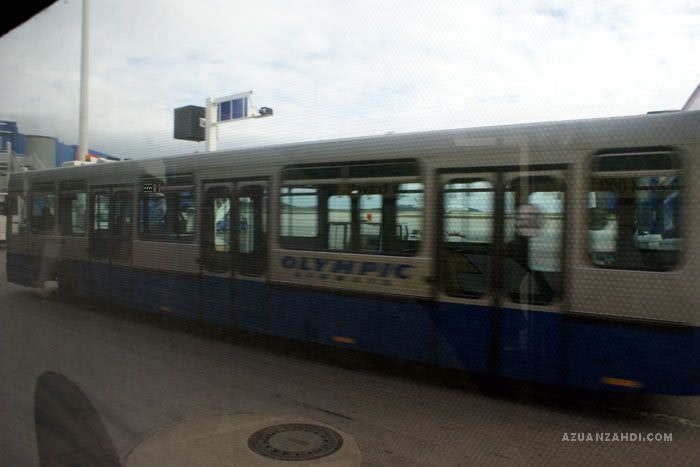 After a short bus ride, we arrived at a remote aircraft parking, and here we are, the beautiful Avro RJ100.
Tail shot…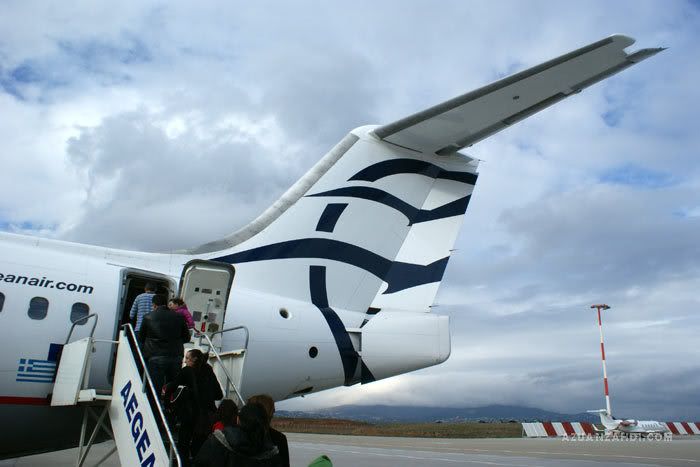 The leather seats are 2×2 with nice pitch for a Regional Jet.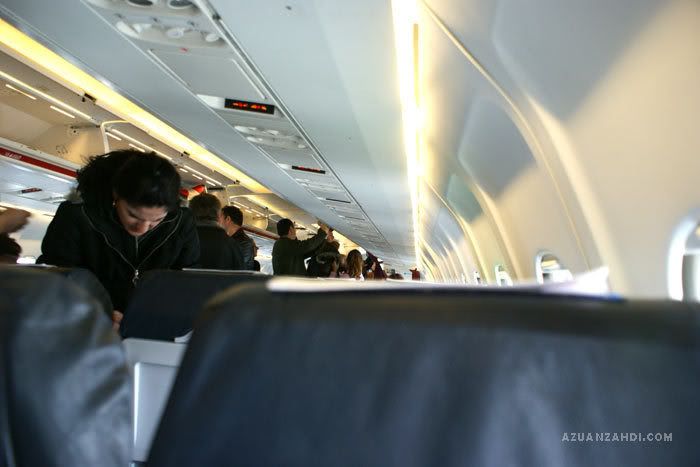 I managed to con…err I mean convince my wife to allow me to have her window seat..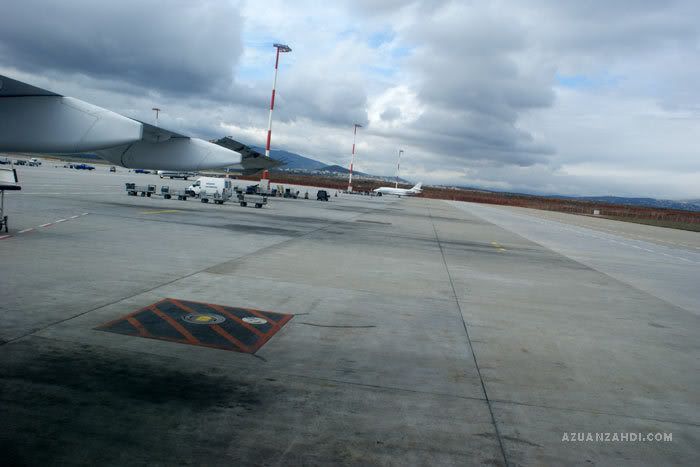 Some stuff in-flight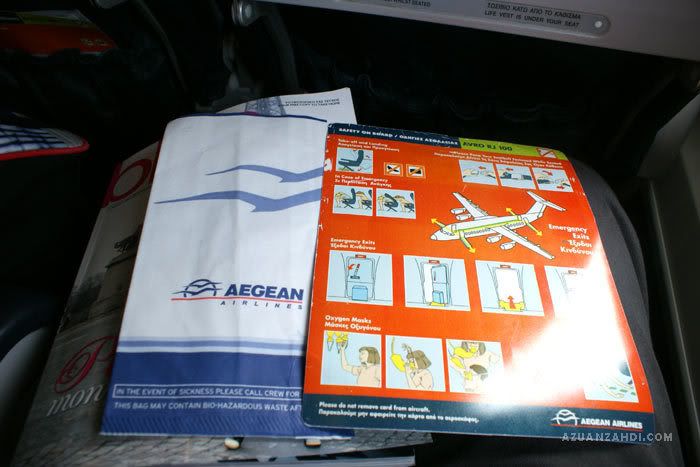 The Inflight Magazine…(can take home!)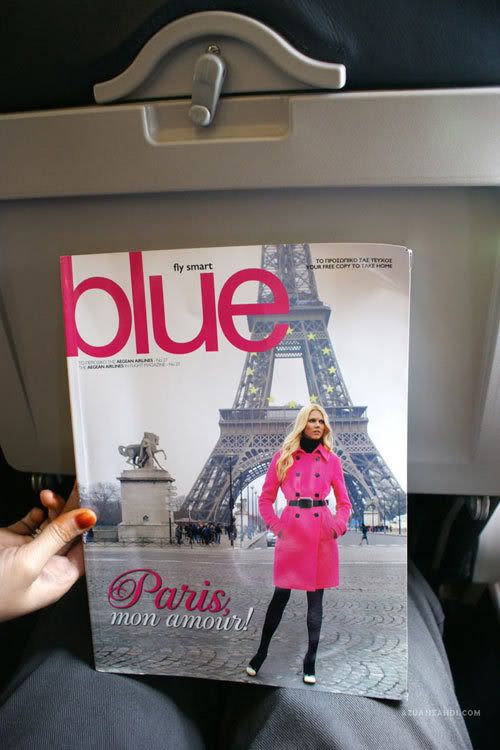 The crew was strict about electronics including DSLR so I could not get many photos on-board.
Take-off after a very short run…..NICE VIEW!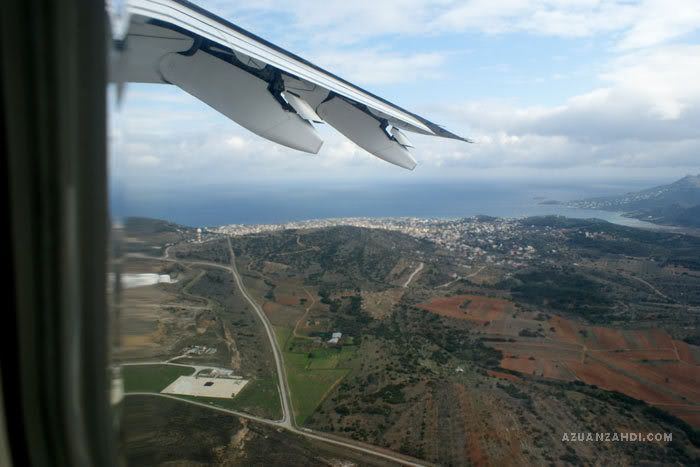 I love this Avro shades…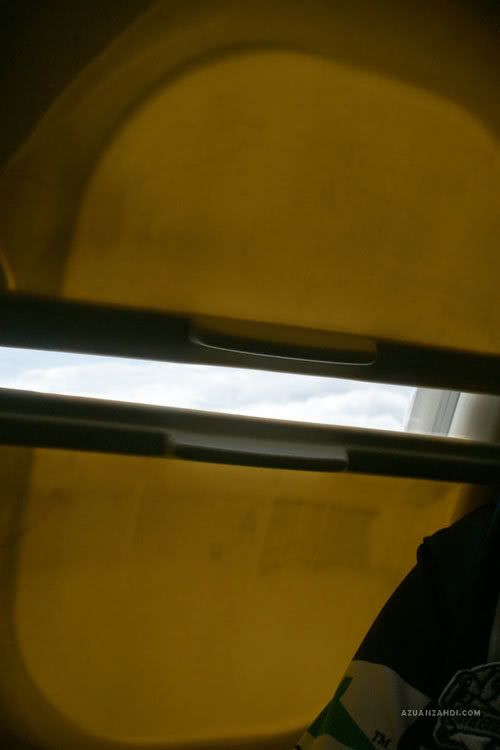 The light refreshment consists of sweets, peanuts and Orange Juice + Wet Towel and normal serviette.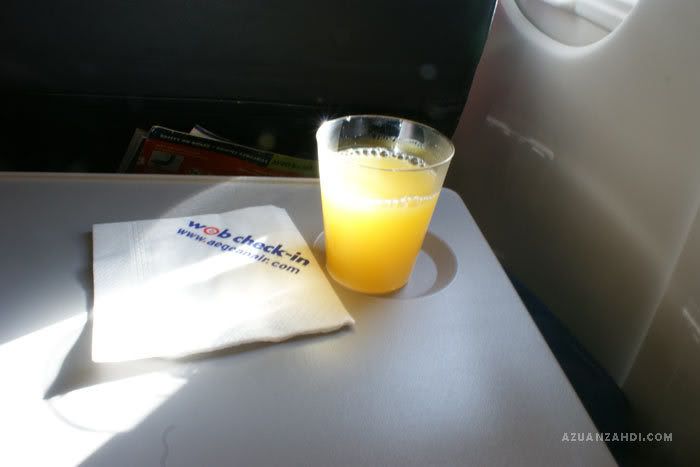 We arrived in Santorini Island after a bumpy approach. Weather wasn;t good. Santorini receive very very little rain and even during winter it usually rains for 2-3 days in January. I was not too happy to know that the 2-3 day needs to be when I was there!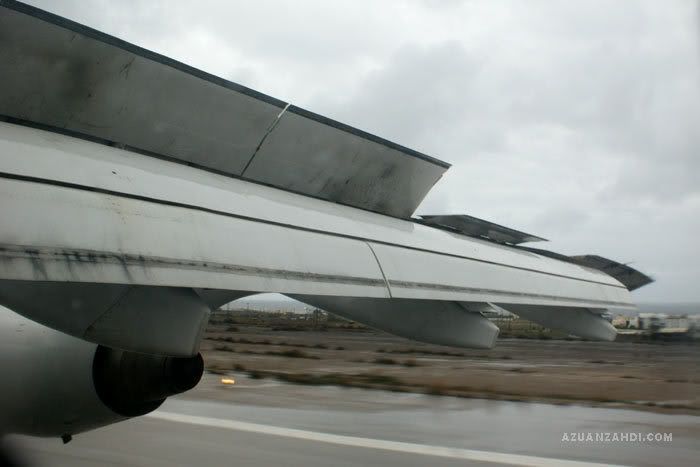 Luckily that was the only rain 🙂 it was all sunshine for the rest of our stay in Santorini.
Santorini Airport is a combination of civil and military facility so photography was strictly prohibited. Nothing much to show anyway, the airport reminds me of the old Alor Star Airport. Very small, very manual, old and only a couple of flights per day.
We booked our Honeymoon Suite at a hotel called Mill House Suites after reading many good reviews about the place. More about this beautiful place in my next post tomorrow.
The hotel room came with free airport transfer.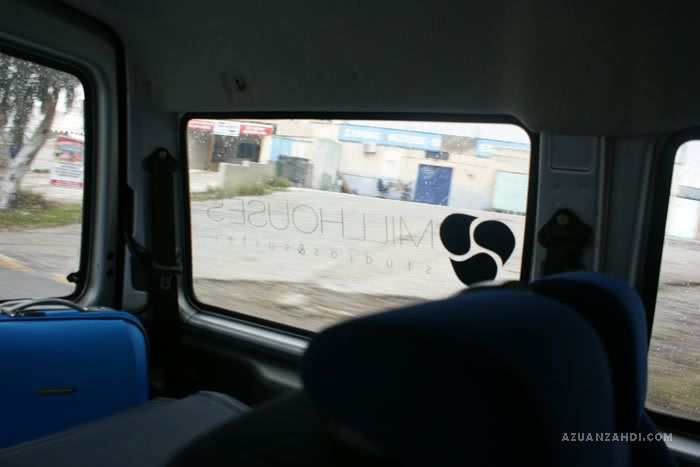 We arrived at Mill House which is in between Fira and Firostefani. A nice hotel by the cliff.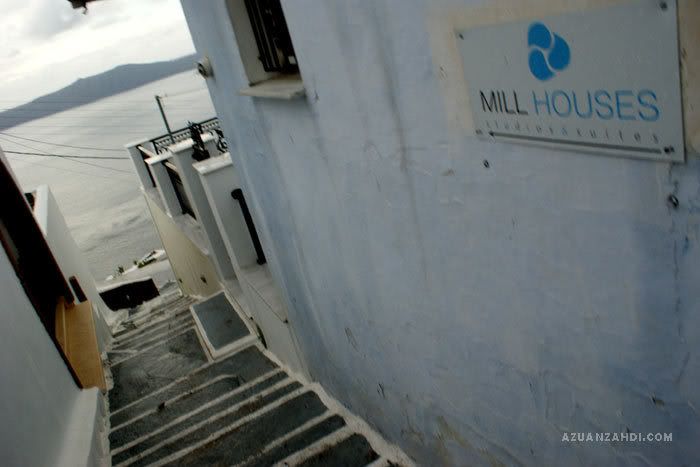 A small 10-rooms hotel with this marvelous view.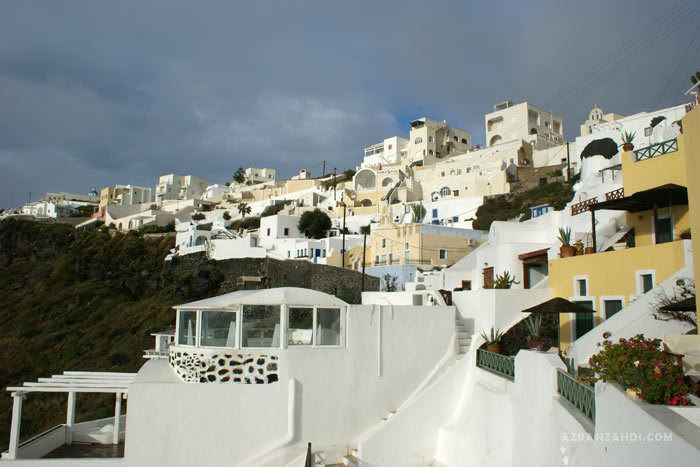 *breathless* seeing is believing…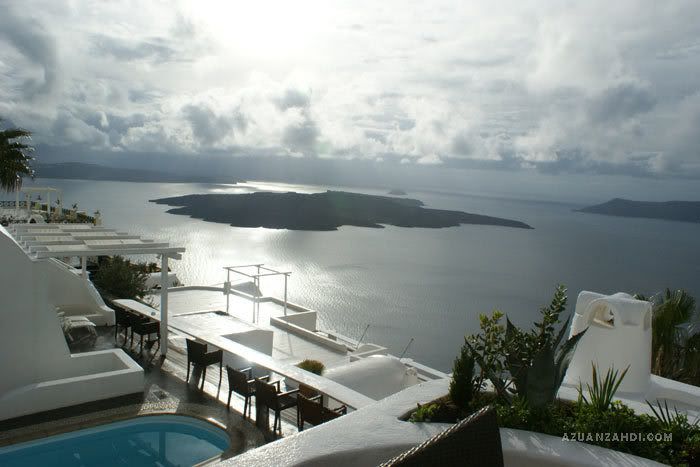 >> TO BE CONTINUEd IN PART 4