Honeymoon in Greece >> Part 2
This is part 2 of my trip report to Athens and Santorini. Part 2 cover the sights of Athens from my Camera's point of view.
We were in Athens for 2 nights; 1 night before Santorini and another night after that. Our plan was to go crazy and be a tourist in Athens and chill out and be a honeymoon loving couple in Santorini. So while we were in Athens, we spent most of the time sightseeing and SHOPPING!
We started Athens on the wrong foot….we were 'ripped off' by the taxi driver. Prior to our honeymoon, I did some research and made a mental note that taxi cost about Euro30-40 from the Airport to Plaka. I was convinced that everything was ok since the driver insisted that he'susing the meter. Only when we arrived in Plaka, I was shocked to see the meter showed Euro60 as the total fare! I got no choice but to pay. Luckily all my other taxi rides were all OK.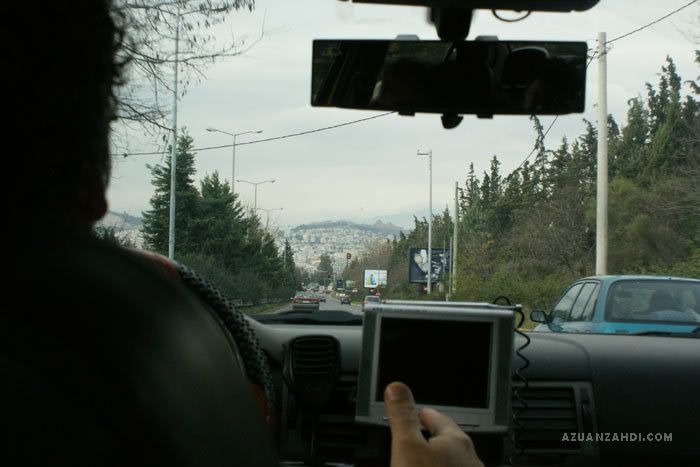 The taxi driver was one 'crazy' man for charging me a different rate but he gave me a funny advice "Sir, your life will be different, I know you want to spend most of your time in Athens sightseeing, but you;ll ended up spending more time shopping" …well he is right 😛
For our short stay in Athens, we stayed in cheap Hermes Hotel located strategically near to all the attractions and historical site.
It is so strategic that we were in the center of demonstration and so called 'riots' that happened throughout our stay in Greece. We felt safe as they do not bother to disturb tourists. Hermes Hotel is highly recommended for its location, good breakfast and nice but small and clean rooms.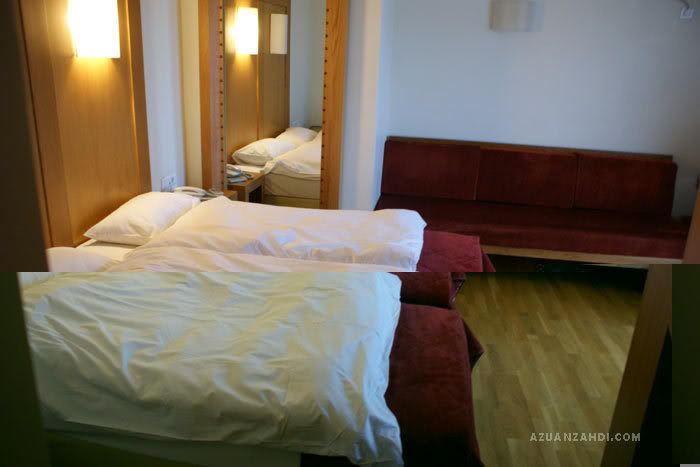 After 2 flights, 13 hours in plane and 6 hours of transit in DXB, we were eager to explore Athens and after checked in went straight to explore the city.
The famous Syntagma Square with the huge Christmas tree that was brought down few times by the rioters.
Across the road, the Parliament.

And the Guard!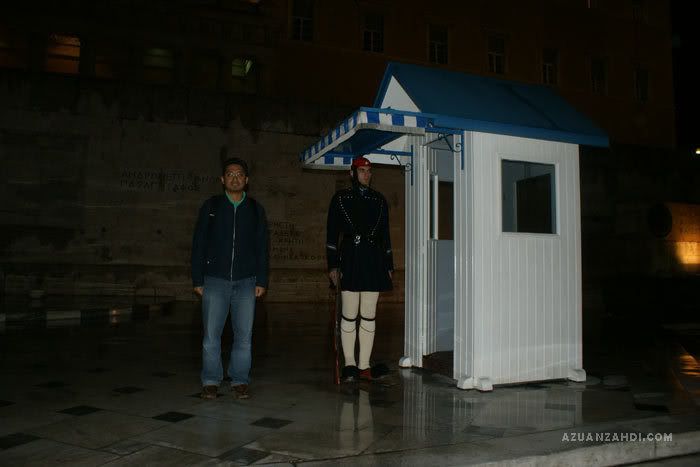 The next day before our flight to Santorini, we had a quick tour and shopping for souvenirs. Some sights of Athens from my camera:
The famous Acropolis.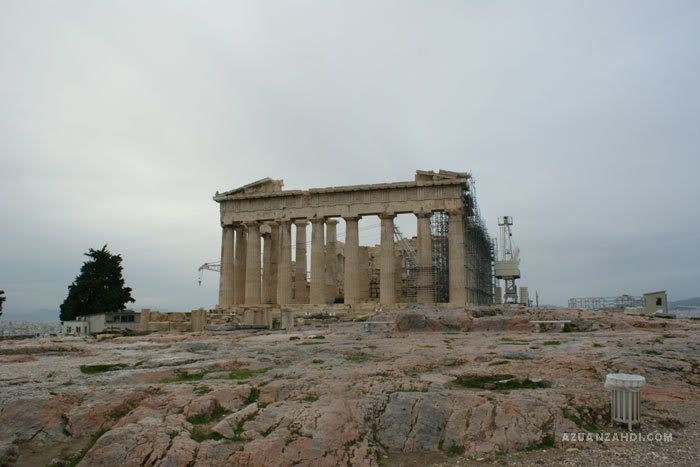 View from top of Acropolis….awesome isn't it..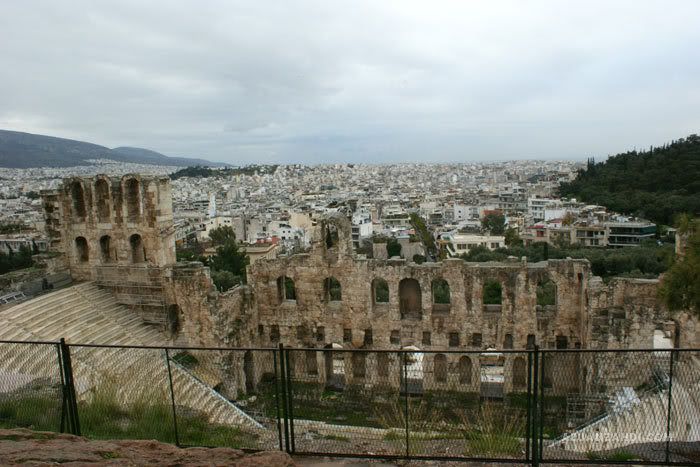 It was freezing cold 9 degrees and raining cats and dogs but we were crazy enough to explore and walk for miles and miles! And to have this view, it's worth it!
Public transport is quite affordable and efficient.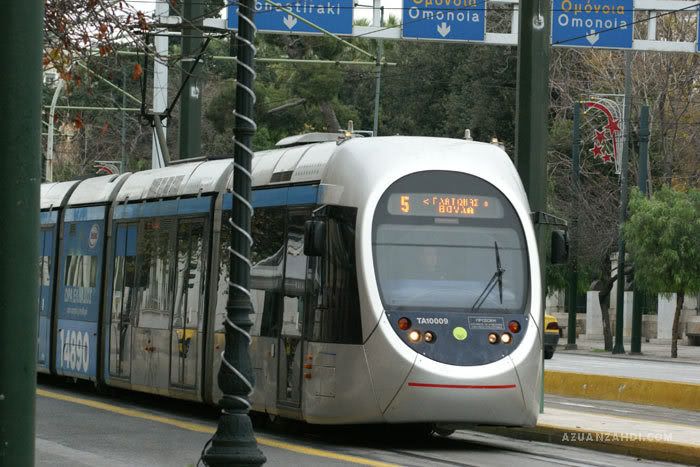 We went shopping at the Monastiraki Flea Market.

Nice design..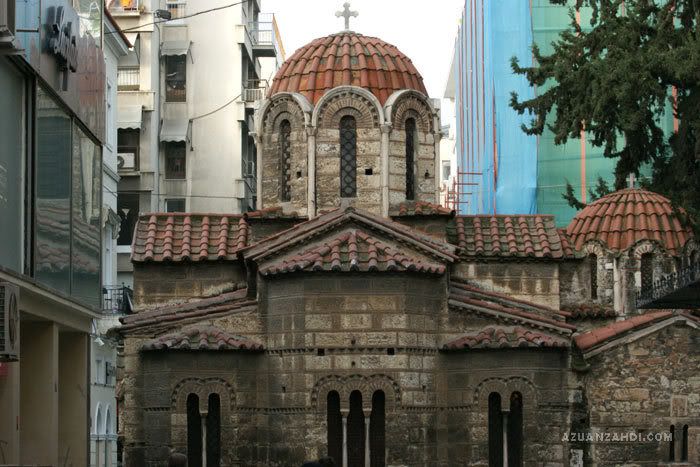 These sights also caught my eyes…
Buah Berangan and Corn Seller…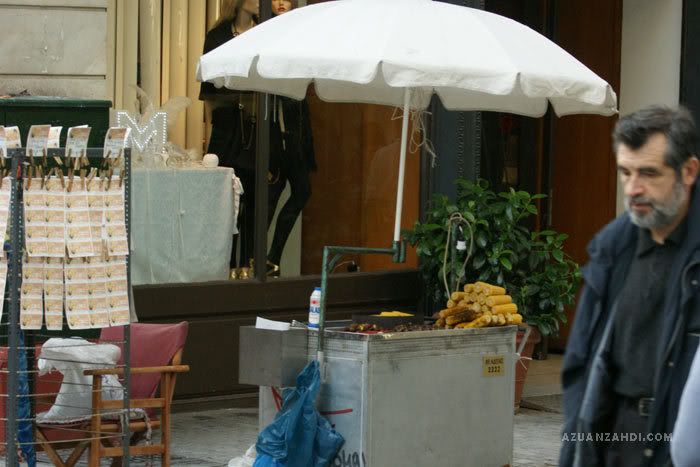 Trojan..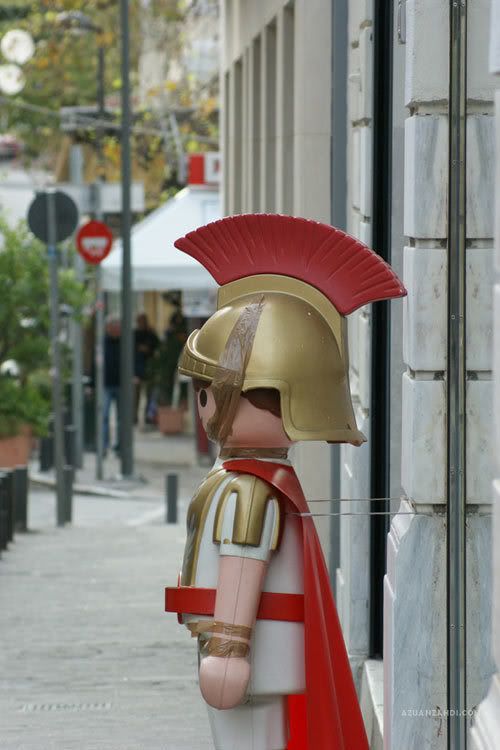 Clear Message don't you think? hehe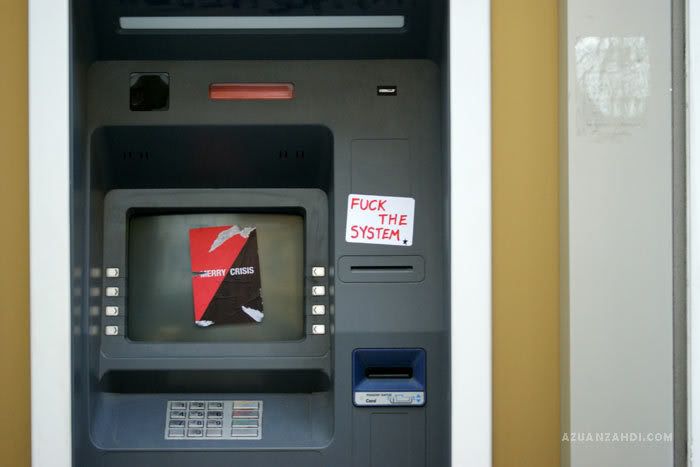 Typical, tea and juice delivery…

If you think these photos are cool, wait till you see the Santorini photos coming up soon…