Firefly: JHB-SZB on the New ATR-72
Firefly Airline has become a good travel alternative for me due to its operation in SZB (Subang Airport) which is only 20km away from my home. The cheap fares have allowed me to travel to Kuala Terengganu to buy my wedding stuff, travel to JB for work and fun, and soon travel to other places for holiday as well. A year ago, i flew with Firefly for the 1st time and had a great experience. Now the great experience remains on every single flight that i took with the airline.
Reliability factor was an issue at the early days of Firefly airline as the 2 Fokker-50's inherited from Malaysia Airlines (and at one point FAX) could not cope with the tight and hectic scheduling of a low-cost airline (community airline with low-cost concept). However with the arrivals of few ATR-72 replacing the Fokkers, reliability has improved with less delay time being reported.
On my recent trip to JB, I had the opportunity to try the new ATR-72. It was a morning flight so the possibility of delay is less (no snowball delay effect) but the plane did arrive late by around 10 minutes which is acceptable as the turnaround was pretty quick,
View from JHB Smoking Room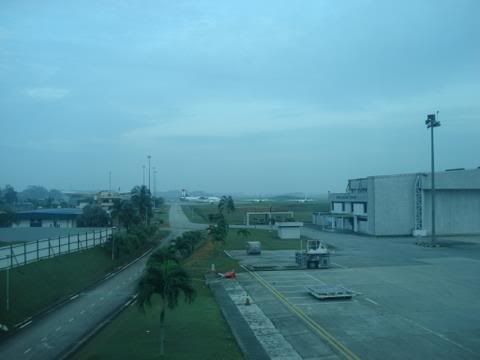 The plane arriving from SZB

The plane still look new and has the 'bau kedai' feeling.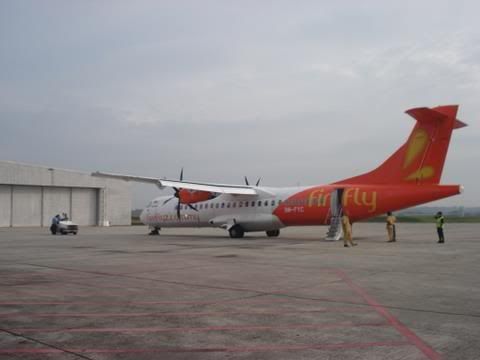 Passenger wing view,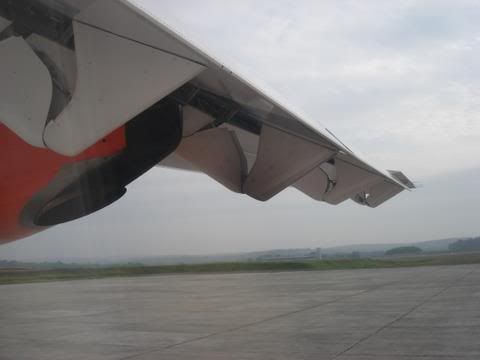 The seat is a bit on a small side but for an average Malaysian it should not be an issue. Afterall it's for flights not more than 2+ hours so it is not too bad. At least the leather seat feels more leather than Air Asia's A320.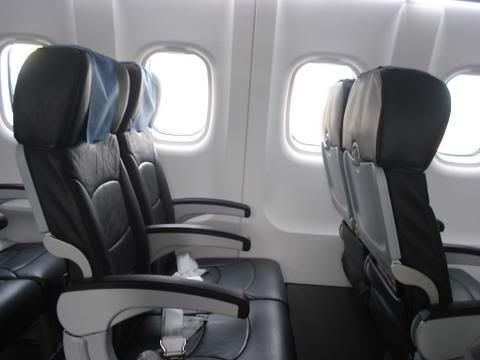 In comparison with MAS, you pay RM300 for JHB-KUL and all you get is an orange juice and a pack of peanuts. For Firefly you pay RM150 average for JHB-SZB and you get a muffin and orange juice and reach klang valley 20 minutes later. It makes every sense to choose Firefly!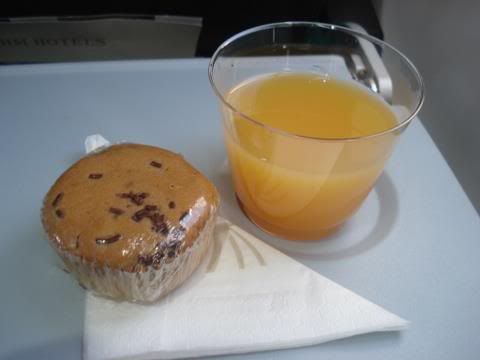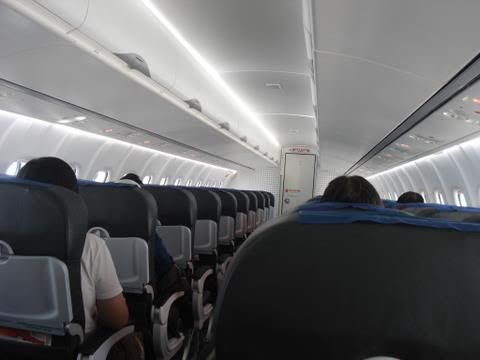 Of course, nothing beats MH Kebaya FSS (at least for me la!) but Firefly FSS is not too bad either…
Flying with Firefly also gives you a nice view as regional planes fly at a lower altitude. You get great views of KL City and Batu Caves amongst others.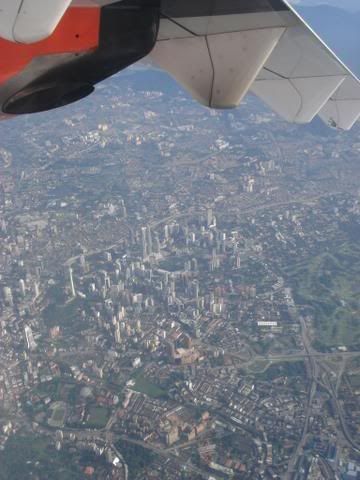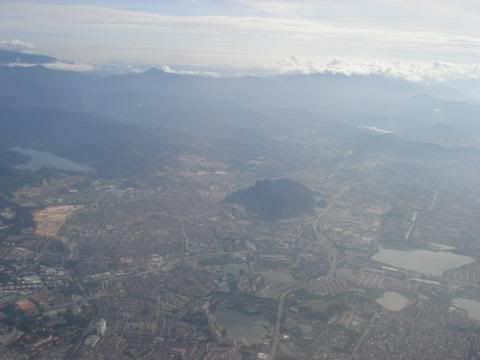 And in terms of safety and comfort, it is as safe as flying with any other planes 🙂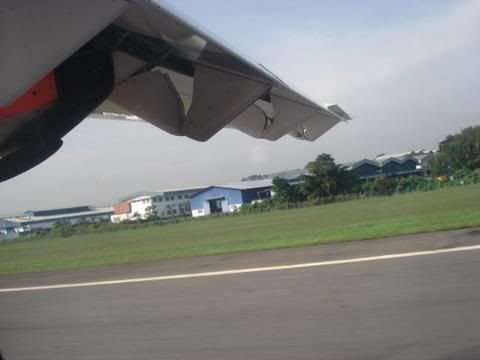 Of course for the time being, the only disadvantage is flying into a SZB terminal which is under construction to be Subang Sky Park in the future.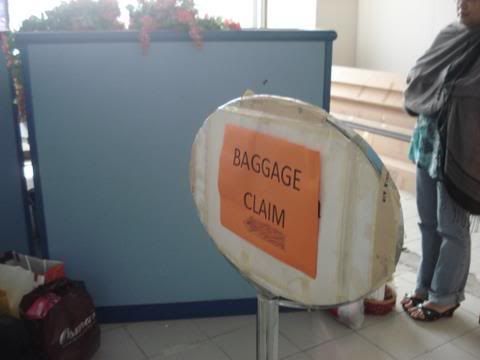 I highly recommend trying Firefly to your next destination, holiday or business. I just hope the stewardess can be friendlier but again maybe it's just me losing my 'touch' 🙂