Brand Review: The Airline "Grand" Sale
First it was this. Malaysia Airlines (MH) start this battle in a long war with Air Asia (AK)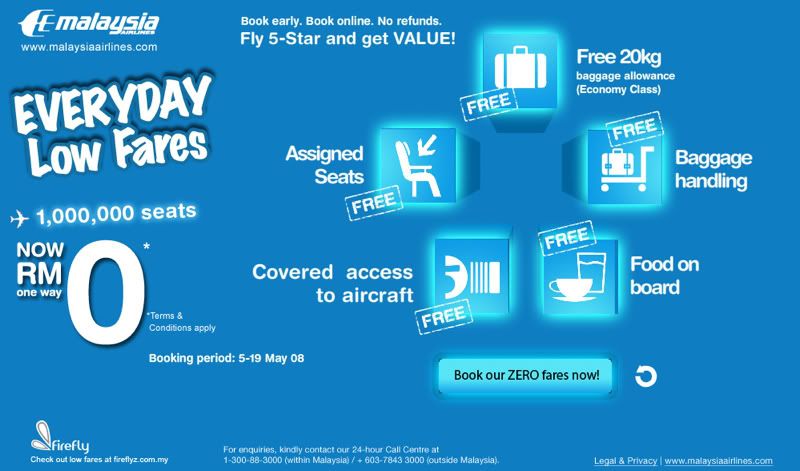 Then it was this. AK counter attack with this offer.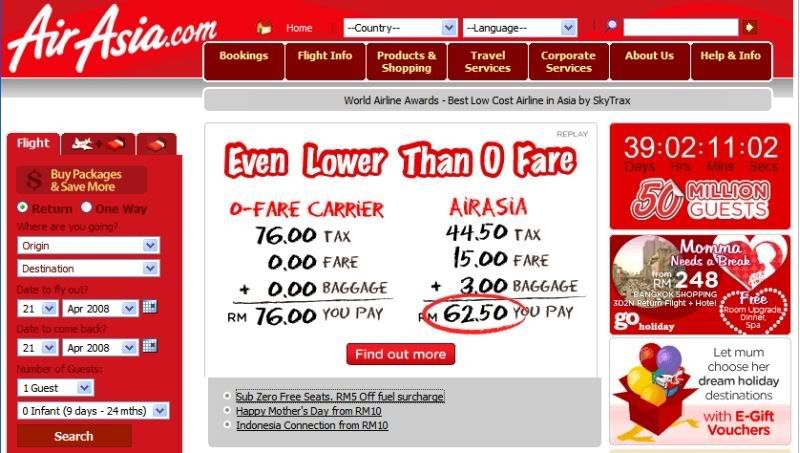 Then MH fires back through its subsidiary, Firefly.

AK decided to bring the battle to the international stage (next year though).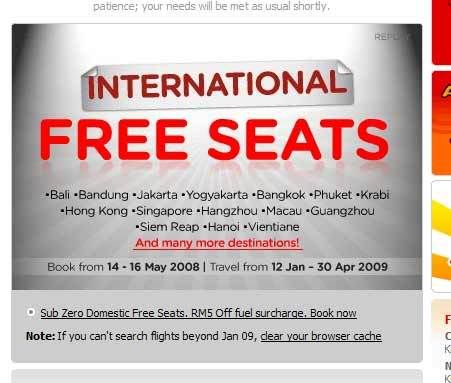 My judgement.
The real winner are the airlines not the consumer. Yes we as consumers enjoy flying for 'free' but its the airlines that are filling up their aircraft with residual income as the free seats are actually the 'leftovers' and every single earn contributes directly (almost) to the bottomline as the operation cost has been taken care of the remaining paying passengers. It's management cost accounting and its beneficial for the company.
So Malaysia Airlines or Air Asia win this time? My verdict is Malaysia Airlines. It manage to catch Air Asia with its pants down and not expecting out of nowehre MH giving away 1,000,000 free tickets. Finally MH has the guts to give such offer. Although many commented of damage to premium brand image of MH, i still believe being a national airline, having a bit of 'everyone can fly' attitude helps to build the passenger growth. It's not impossible to convert loyal user of Air Asia to MAlaysia Airline user once they have experience "Malaysian Hospitality"
Malaysia Airlines win this battle but still lacking behind Air Asia in 2008 Airline in Malaysia War. Watch this space as i will keep tracking the development of Malaysian aviation industry
For the consumers, those who plan to travel or already budgeted for travel can make the best out of this price battle to secure affordable tickets. But on the other side, this kind of battle does 'encourage' people to spend money on something they do not plan for. As for me, i'm still looking for the ebst option between the three. Siem Reap for Angkor Wat, Kuching for Rainforest Music Festival or Kapas Island for chill out.