Update: Firefly Responded to my Letter
Just a quick update. Firefly Airline has responded to my letter. They emailed me saying thank you and inform me that the letter will be published on their website. Check out the website here.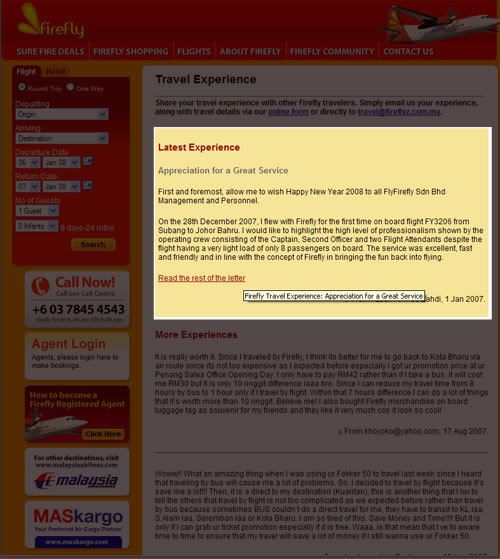 Later the same day, the MD himself emailed me thanking me for the letter and for sharing the experience.
This shows that a little bit of work on the passenger's side can make so many people smile 🙂