Kuala Lumpur Air Carnival 2007 (KUKL'07)
Hey folks…seems like the problem with the server is slowly getting away…here are some updates.
Last year i got to know about an air carnival happening in old Subang Airport (is there a new Subang Airport? hehe) a few days late and i missed the show. This eyar i nearly missed it again but fortunately some of my 'aviation friends' reminded me about the thing. After few rounds of phone calls, all my buddies are not around so i ended up going to the carnival all alone (yeah, poor me!)!
It turned out to be an OK carnival. People were saying that last year's carnival was much better. but nevertheless i had fun and the best part is I WENT FLYING FOR THE FIRST TIME! Yes. me in the pilot's seat!!! of course i got the controls for only less that a minute and under close supervision of the pilot but nevertheless i had a freakin' good time!
As always, some candies for your eyes:
A bad sign: HELLO! I did not pay RM10 for last year's ticket. That shows that the organizer is cutting cost kaw kaw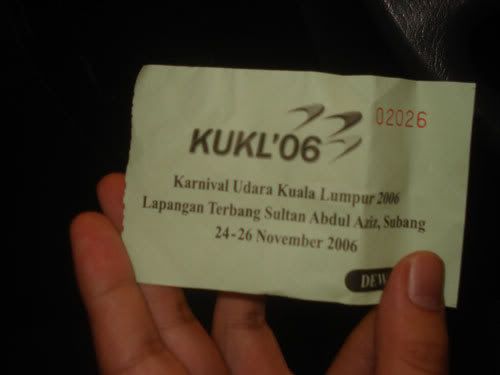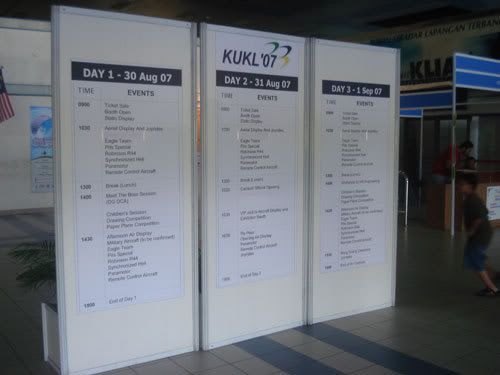 The old airport is alive! …a bit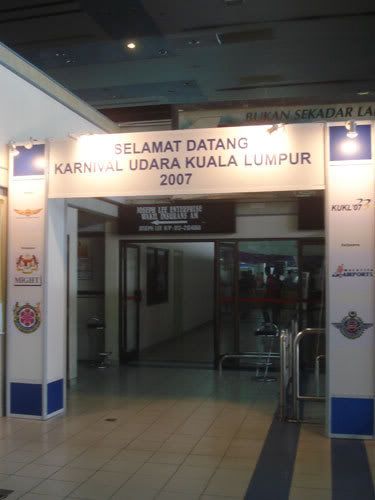 A cool flight sim setup.. one fine day when i;m a rich man, i'll have a dedicated room like this in my house for my flight sim..estimated cost around RM20,000 for a small home cockpit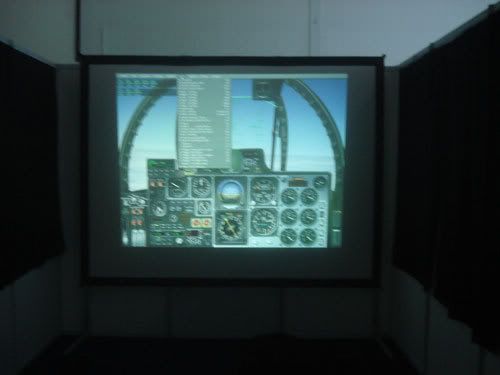 THEN THE MOMENT THAT I"VE BEEN WAITING FOR….
Joyride Flying… Me and the plane a 1971, Cessna 172 (older than me!)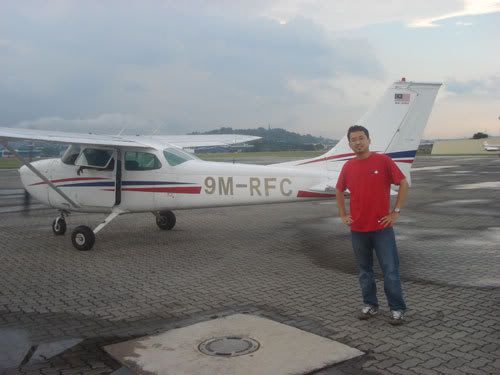 In case of EMERGENCY….in aviation EMRGENCY spells one thing… C>R>A>S>H…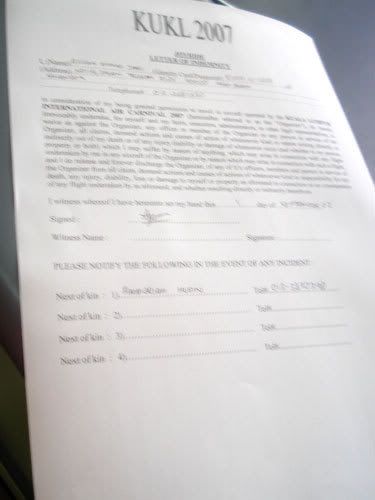 LEts get going…..Startup clearance…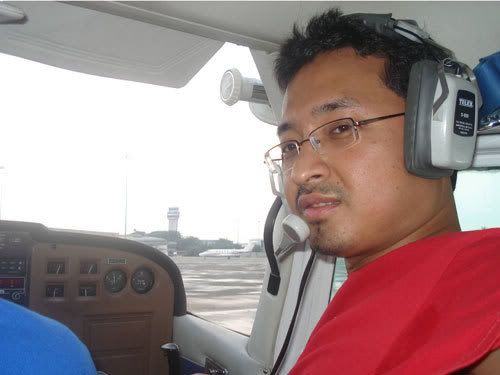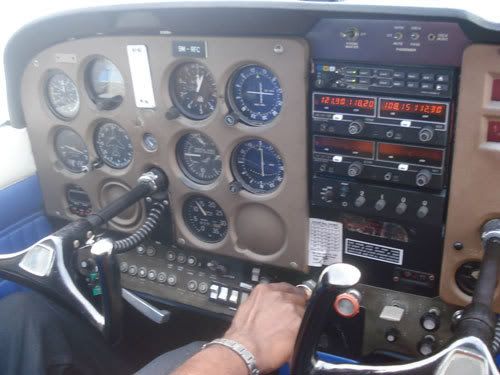 Before i know it, i'm FLYING! Monopoly anyone?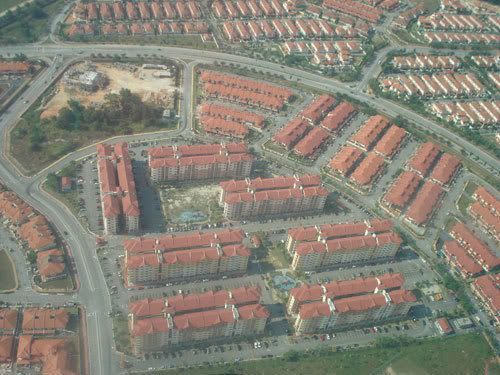 Zamil, whose house is this in Damansara?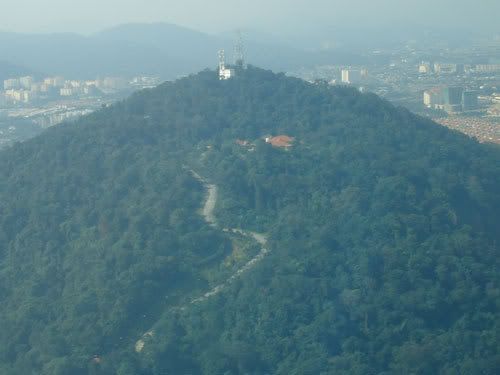 The Curve is really a…CURVE

One for the album..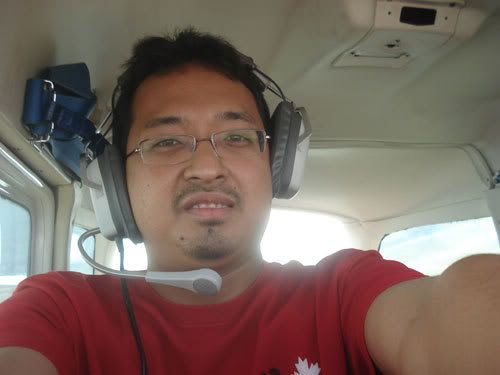 Landed at RWY15…Alhamdulilah, a safe flight.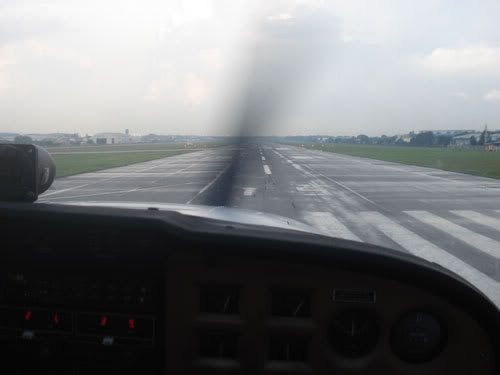 Next step, to save enough money for a real Private Pilot Licence. That will cost me around RM20,000. Marriage or Flying Licence will one day become a question of my life! hahaha
Blue Skies Ahead Every One!