Eye On Malaysia
Another part of my VMY07 experience.

Experience a breathtaking 360 degree panorama over 20 kilometres of Kuala Lumpur. It will be an unforgettable ride of up to 30 minutes to a height of 60 metres. There are 40 gondolas with a capacity of six passengers for each gondola.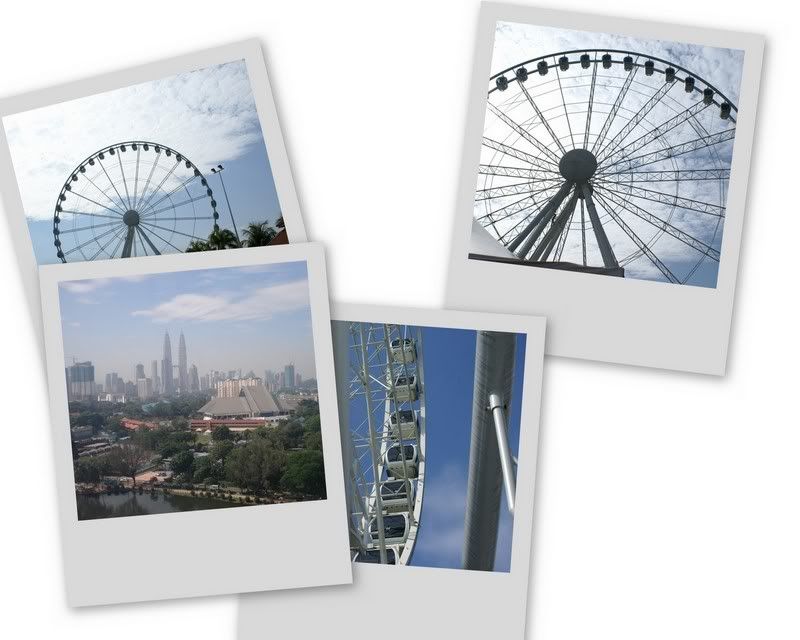 That's how Tourism Malaysia position Eye on Malaysia. A big but not gigantic ferris wheel with the view of KL city. So after 4 months since the launching, i decided to give it a shot. Sunday Morning 9:40am Titiwangsa Lake, no sign of crowd except morning joggers and families bringing their kids for breakfast picnic. Parking was quite easy and near although can be limited during peak hours.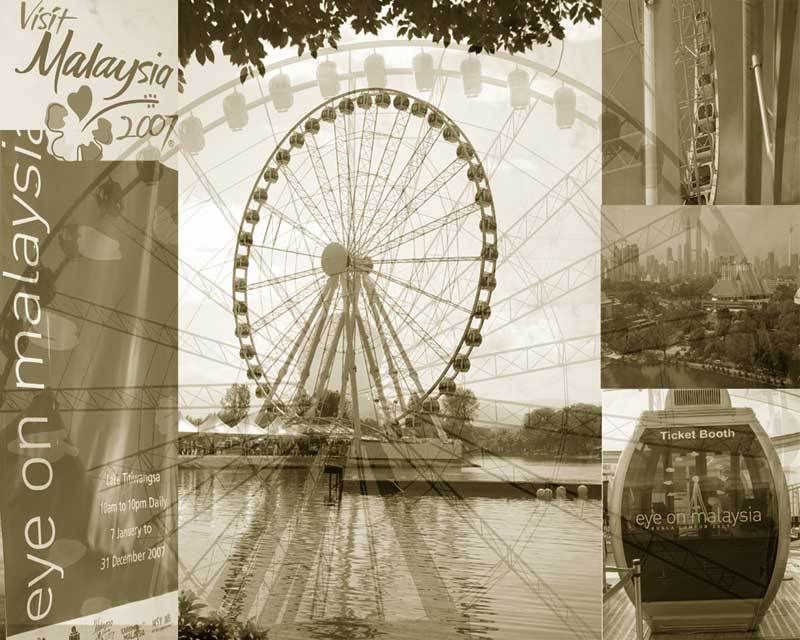 At 9:55am people start queing. Generally there's 2 lines, one for group tour/handicapped and the other being a normal visitor line. RM 15 (adult) and RM 8 (senior citizen and children below 12 yrs) and kids below 3 is free. RM200 for VIP gondola and RM100 for Private Gondola. Don't waste ur money going for the private gondola. If you're in a group of 4-7 epople you'll ended up getting ur own gondola anyway! Price is considered reasonable with the cost of bringing the wheel there lingers around RM30 million. Good investment? you'll be the judge!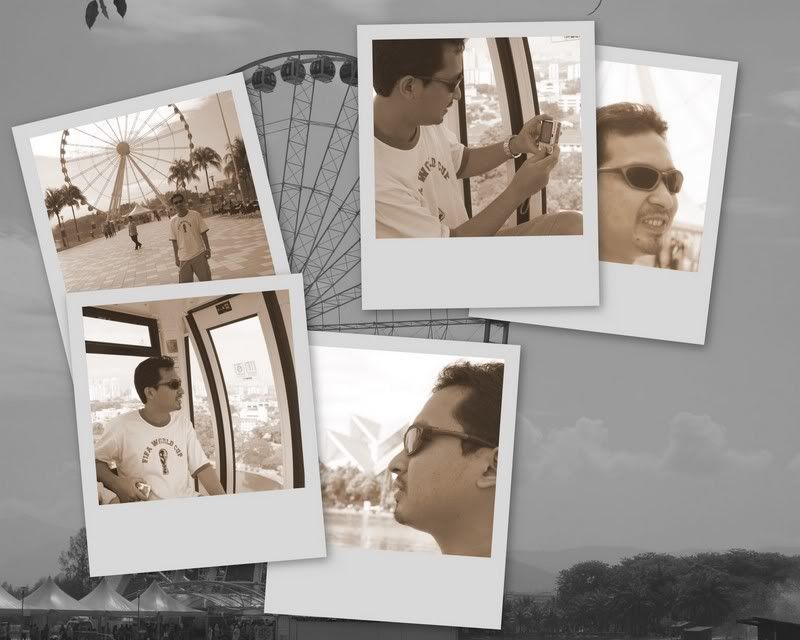 The queue was not that long. I managed to get on the wheel at 1025 after standing around 20 minutes.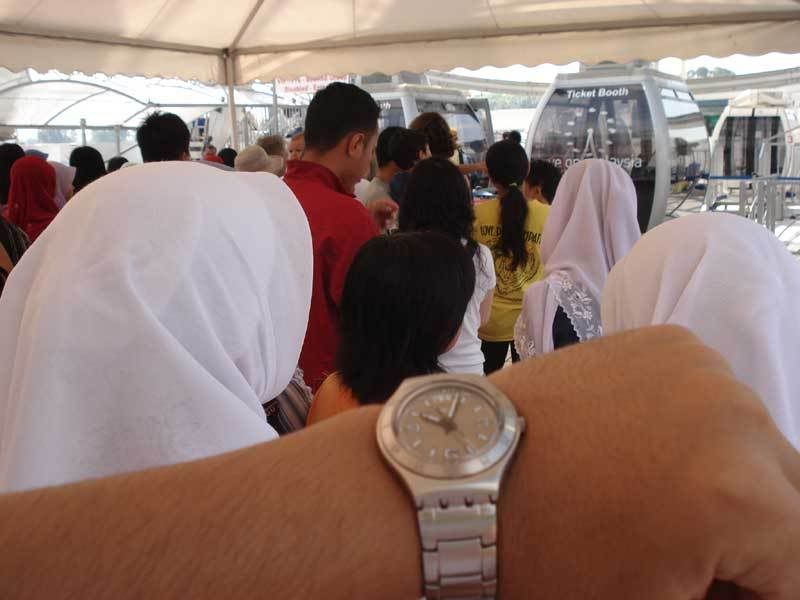 The wheel went 6 rounds plus minus and it'll ocassionally stop at different height to allow people to embark and disembark. Nothing much to do after the excitement is gone. No explaination or music or anything except the view and people around you. After the ride, you can get gifts etc from a shop enarby. Its weird that they dont have the gift shop right next to the wheel as this makes much more sense in terms of visibility, traffic and $$$!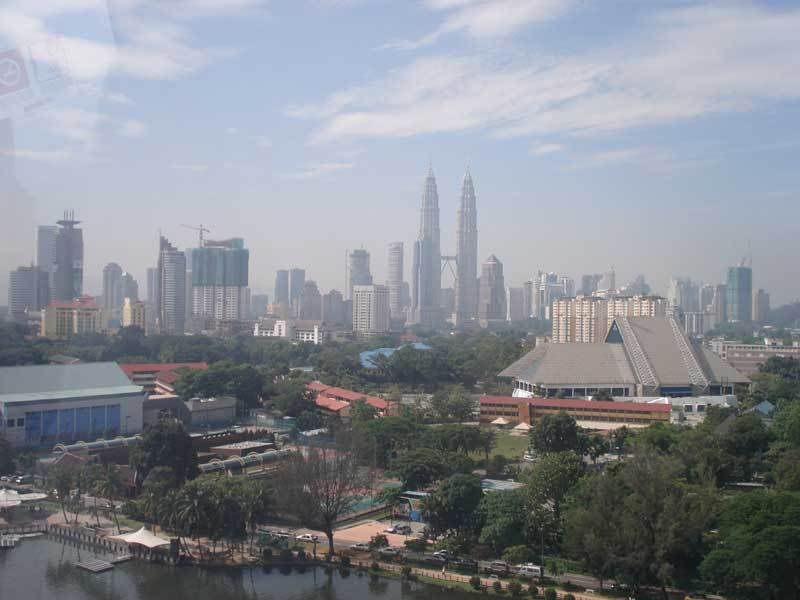 Pros:
- Parking space Nearby
- Affordable Price
- Not too crowded
- Nice View of Nature + City
Cons
- Not open on time!
- No explaination on things that can be viewed from the Gondola. Should utilize the audio system to introduce other landmarks
- Not Big and High Enough
- Souvenior shop outside the area! people wont go!
- Ugly looking/cheap looking ticket
As a conclusion, i agree with the Govt in utilizing RM30mil for this project but there is a need for some tweakings here and there to make the best out of this 'tourist spot'. Make it worthwhile to visit the wheel with some other attractions around the area.
Bottom line is…we're there first before our Kiasu Neighbour who's trying to have their own wheel…. Malaysian LEAD, Singapore Follow…i LIKE!